Pentagon To Mandate COVID Vaccines For Military Following FDA Approval
By Bill Galluccio
August 23, 2021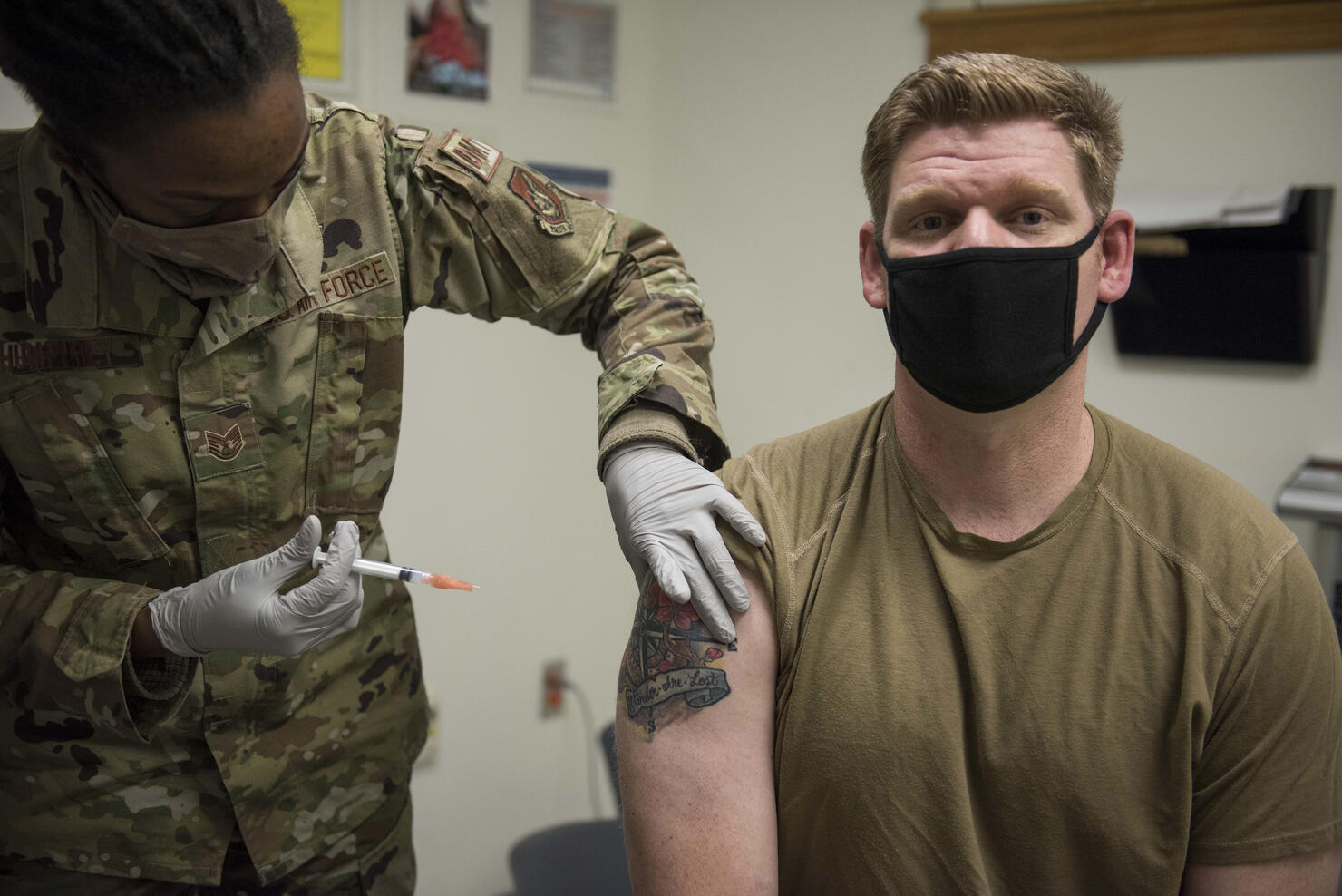 The Pentagon announced that all active-duty service members will have to be vaccinated against COVID-19. The announcement comes on the same day the U.S. Food and Drug Administration granted full approval to Pfizer's mRNA vaccine.
"We're going to move forward, making that vaccine mandatory. We're preparing the guidance to the force right now. And the actual completion date of it, in other words, how fast we want to see it get done, we're working through that guidance right now," Pentagon press secretary John Kirby said during a press conference.
Earlier in the month, Defense Secretary Lloyd Austin announced that he asked President Joe Biden to grant a waiver to add the COVID vaccines to a list of required immunizations for service members. Now that the Pfizer vaccine has been fully approved by the FDA, the Pentagon does not need a waiver from President Biden to require troops to get vaccinated.
Kirby refused to comment on the Moderna vaccine, which is still being distributed under an emergency use authorization by the FDA.
"I don't want to get ahead of decisions that haven't been made yet," he said.
The requirement would apply to roughly 1.3 million service members. As of August 18, just over one million service members have been fully vaccinated, and nearly 245,000 have received at one dose. There have been over 220,000 cases of COVID in the armed forces, and 34 troops have died since the start of the global pandemic.