Bastille Is 'More Liberated Than Ever' On New Album
By Emily Lee
August 24, 2021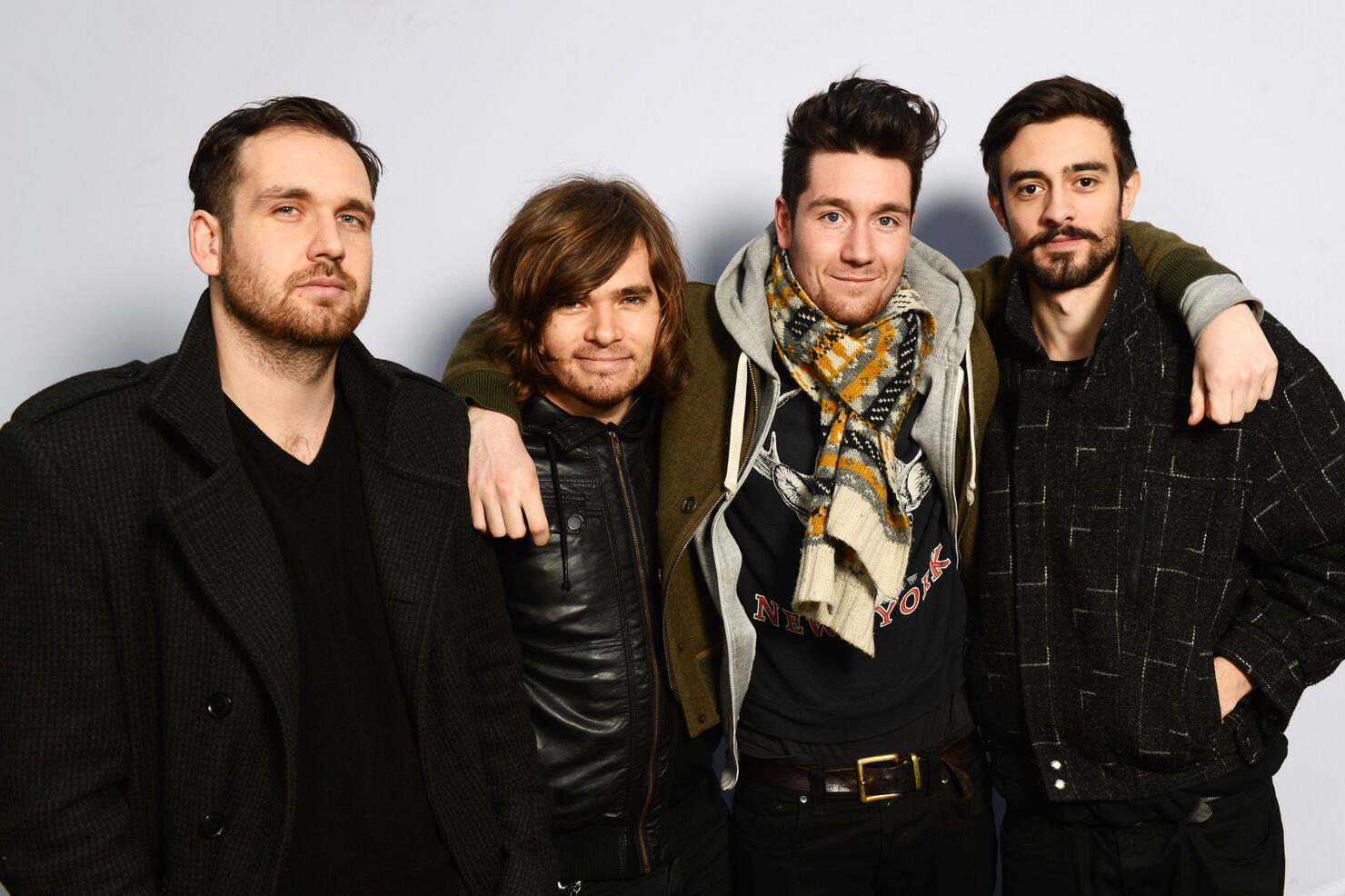 Bastille is getting ready to release its fourth studio album. Though the project's title hasn't been revealed just yet, the band, consisting of Dan Smith, Kyle Simmons, Will Farquarson, and Chris Wood, believes this next era promises to be an exciting one for both themselves and their fans.
While chatting with NME, Smith shared where initial inspiration for the band's next album came from. While attending Edinburgh Festival 2019, Smith caught a comedy set about maladaptive daydreaming which sparked the early ideas for Bastille's new music. "This comedian was talking about childhood trauma really openly – it was basically about abuse," he shared. "He was talking about maladaptive daydreaming, which is something that I'd never heard of, but the way he dealt with his trauma was by essentially living a parallel life in his daydreams for hours and hours per day."
"I thought it'd be a really interesting scaffolding to have this ability to go anywhere within the songs and to jump to any time, any place and be anybody, but ultimately have the arc of hopefully finding some stability and happiness in the real world," Smith continued. Bastille has often used dystopian imagery in their work, however, they felt now more than ever fans were needing an escape from real life. "It's not like anything within the world has got any better – if anything, things have got more amplified and more extreme," Smith added. "I was wanting to find a way to frame things more positively or shift perspectives a little bit."
This outlook helped inspired the track 'Thelma + Louise,' which uses the classic film of the same name for its jumping-off point. "With anything in entertainment or news, the idea of pausing it before something awful happens is really interesting. We can sit with the good bit and just pretend the bad bit wasn't about to happen," Smith explained.
Bastille is also stepping out of its comfort zone behind the scenes. They joined forces with new collaborators for the fourth album, including songwriter Rami Yacoub and producer Ryan Tedder. "It was really helpful having someone who lives in a totally different world to us and exists in a totally different musical space to give us feedback on what we'd put together," Smith said of the experience. "[Yacoub] is an incredibly prolific writer and it felt like it would be a wasted opportunity to not write something with him."
Prior to bringing in new collaborators, Bastille kept their creative inner circle small. Though the albums came out just as they wanted them to, it intensified pressure on the band itself. "I don't know how good it's been for my head to go down the rabbit hole of this band so wholeheartedly for the last decade," Smith told the outlet. "We've always done whatever the f**k we want around mixtapes and ReOrchestrated, collaborating with whoever and not listening to people who are trying to give us advice. But now, I guess, I feel more liberated than ever."
Bastille's fourth album will drop later this year.