Doja Cat Gets Real With Missy Elliott About Rap Skills: 'I Could Be Better'
By Hayden Brooks
August 25, 2021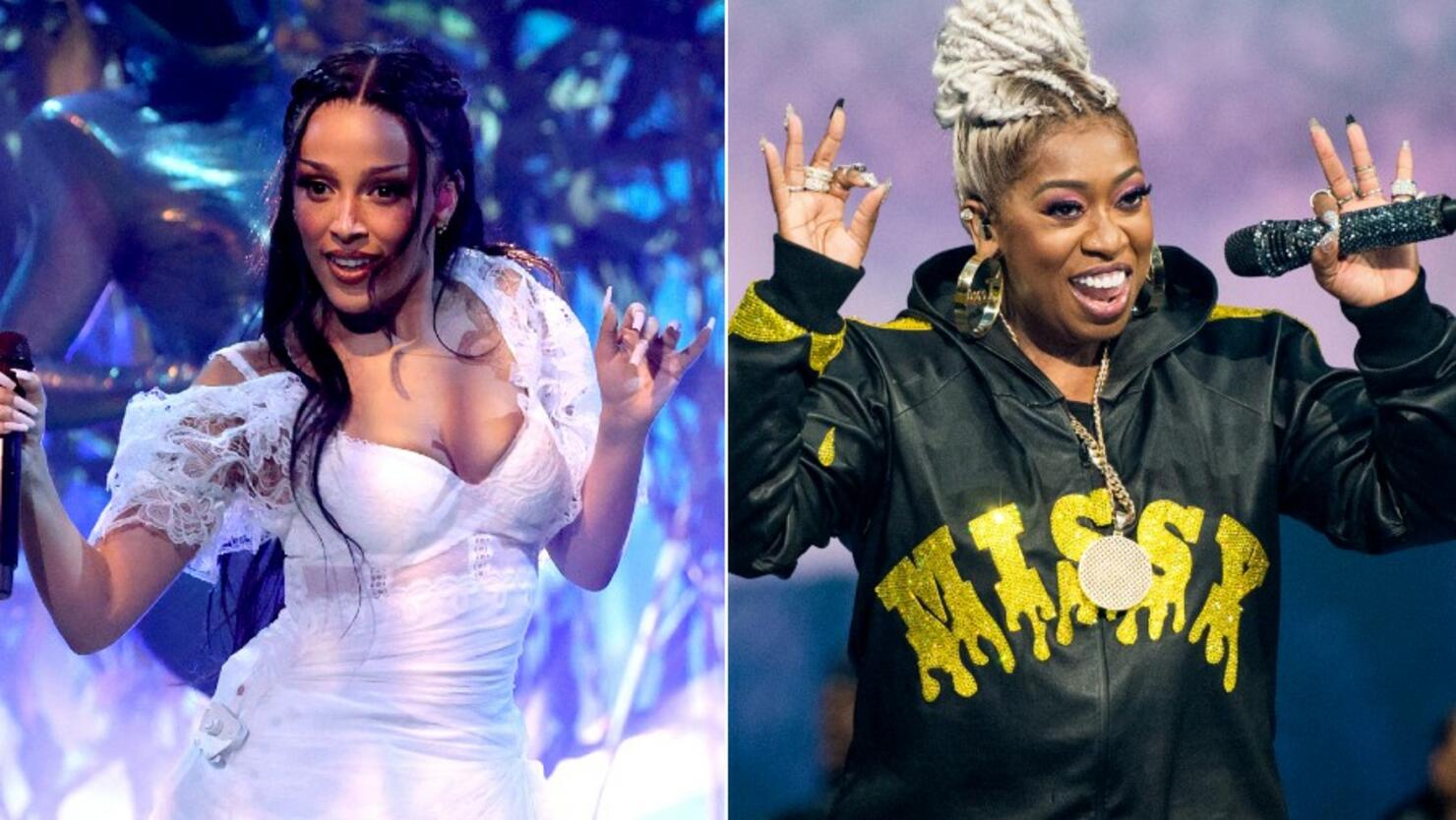 Doja Cat continues her takeover on the latest cover of Interview Magazine, where the superstar confided to Missy Elliott about her rap skills.
In the interview, which was released on Tuesday (August 24), the chart-topper confessed that when it comes to rap, "[she] could be better." "I think everybody feels that way with their own art, in all kinds of ways," she told Elliott. "But I see all these incredibly talented rappers around me, and I'm like, 'Yeah, I'm doing pop, but I should focus on my pen now more than ever.' I'm good, and I can be funny and charming, and I can do little punchlines here and there, but I need to talk about my life more, and about what's going on."
Part of her hesitation in opening up about her personal life is due to the fact that she simply doesn't care too much about sharing. "Yeah, there's personal stuff that happens in my life that I don't talk about in my music. I also kind of don't care," Doja continued. "I always felt like you cared about dancers, and you cared about sounds, and you're not boring people to death with your personal life, or whatever is going on in your mind. Sometimes rappers can do that. They rap about how they're sick and tired, and how they're this and that. It gets boring after a while."
Elliott agreed with the sentiment, citing her fourth album, 2002's Under Construction, as the turning point when she started doing more than music "that's just fun." "I started talking about what I went through in my childhood, but I also didn't have a whole album devoted to it, because that's not me," she replied.
While the star has been able to do rap and sing, Doja admitted that she finds it more difficult to do the former. "Sometimes I get writer's block, because I don't want to write something stupid," she explained. "Sometimes I'll write something and be like, 'Why would I say that?' Then I'll restart, and eventually just give up. But when I do it right, I'm really, really happy about it."