Lady A On Their ACM Honors 2021 Award: 'Our Work Is Not Done'
By Hayden Brooks
August 26, 2021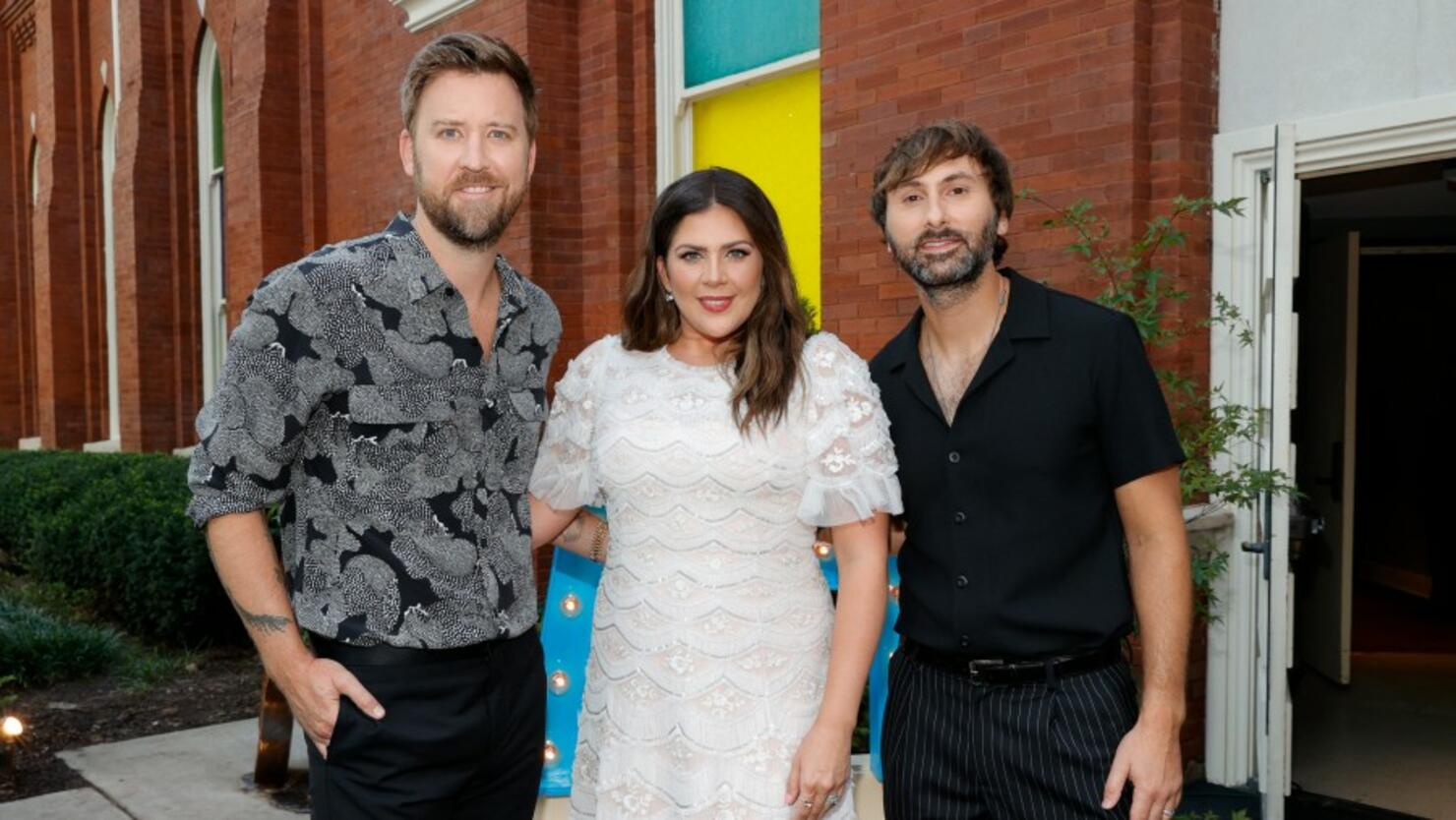 All eyes were on Lady A as the country trio was one of the many recipients at the 14th annual ACM Honors at the Ryman Auditorium in Nashville on Wednesday night (August 25).
Joining the likes of Gayle Holcomb, Dolly Parton, Darius Rucker and Carrie Underwood, Charles Kelley, Hillary Scott and Dave Haywood, as well as songwriter Ross Copperman, took home the Gary Haber Lifting Lives Award, which was presented by ACM Lifting Lives Music Camper Clancy Hopper for their work as an act "devoted to improving lives through the power of music, has a generosity of spirit, and is committed to serving others, voted on by the ACM Lifting Lives board of directors."
"We are so unbelievably humbled and honored to receive this award. Doing camp, first of all, with Lifting Lives was so incredibly fun," Scott said at the podium. "I think we are hopefully at the top of the list to call us for every year because it is such a fun moment and experience. The heart of us as a band is, over the years being able to be part of different things, it's our favorite work we get to do. We're just so grateful that this stage allows us to then do things like Lifting Lives and work with other organizations and all the organizations within Lady A that we are so passionate about. We say thank you. Our work is not done."
Prior to receiving the honor, the country trio appeared on-stage two hours into the ceremony for a performance of "What a Song Can Do." "It can make you dance and make you cry/ Make you wanna give it one more try/ Start a band, and kiss that girl/ And break some rules/ It'll make you give your heart and get it back/ Change your mind just like that/ When it's like every single line was written just for you/ Ain't it crazy what a song can do?" the trio belted during the hook.
Among the other honorees for the Wednesday ceremony included Ken Burns' Country Music documentary, Luke Combs, Dan + Shay, Loretta Lynn and Rascal Flatts, as well as some behind-the-scenes creatives.