Surviving Members Of The Rolling Stones Honor Late-Charlie Watts
By Andrew Magnotta @AndrewMagnotta
August 25, 2021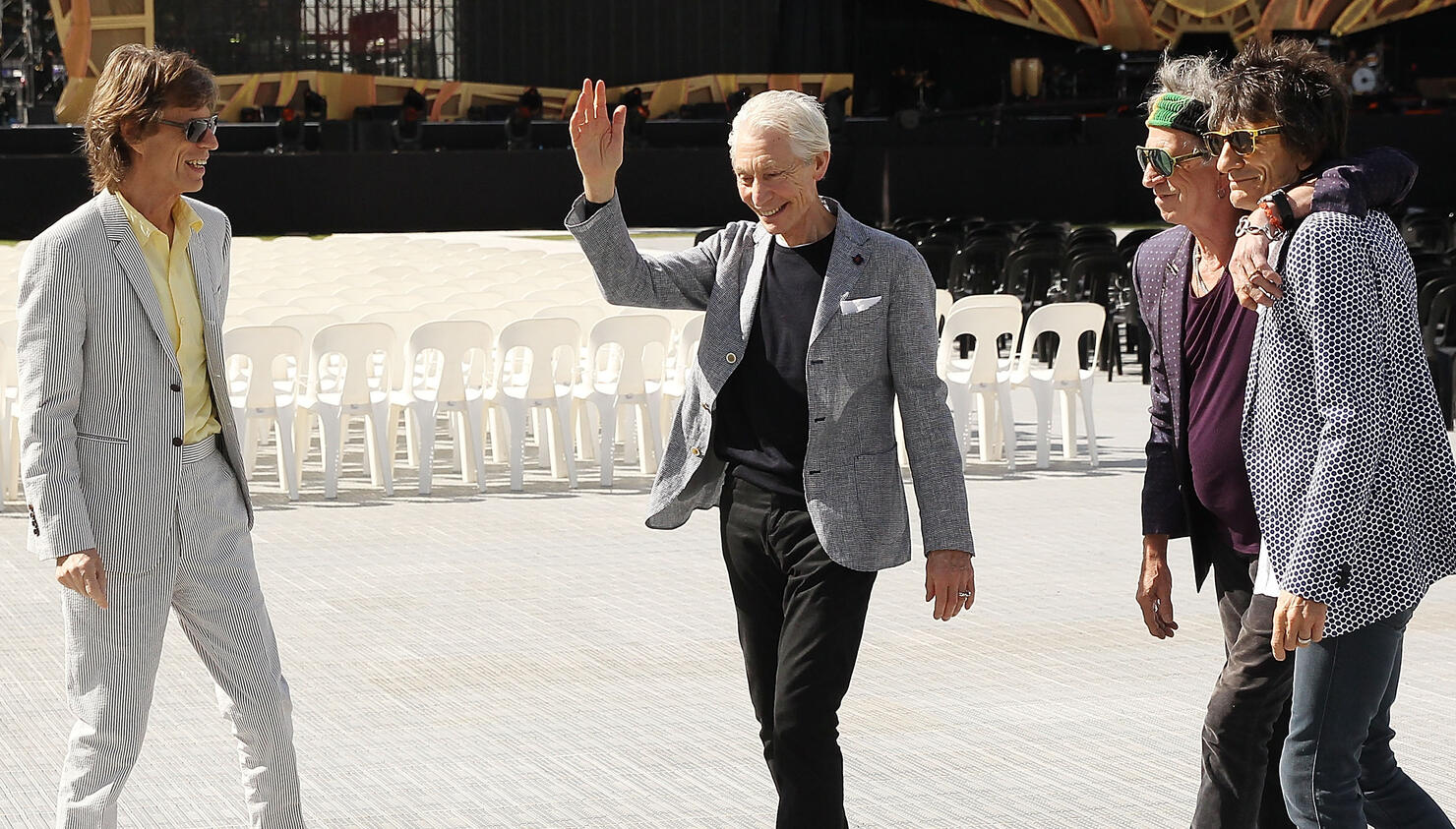 Photo: Getty Images AsiaPac
The surviving members of The Rolling Stones are adding to the chorus of tributes to late-drummer Charlie Watts, who passed away Tuesday in London at age 80.
News broke early Tuesday afternoon and the band soon confirmed Watts' passing, calling him a "cherished husband, father and grandfather and also as a member of The Rolling Stones one of the greatest drummers of his generation."
The music world quickly reacted with an outpouring of appreciation for the joy Watts' music had brought.
By late-Tuesday, Mick Jagger and Keith Richards each released captionless photo tributes to their longtime bandmate.
Jagger shared a photo of Watts at his drum kit, laughing with his bandmates. Richards shared one of Watts' kit with a 'Closed' sign hanging from one of the mics.
Ronnie Wood added his own tribute early-Wednesday, sharing a recent photo of Watts and himself.
"I love you my fellow Gemini. I will dearly miss you. You are the best," Wood wrote.
It's unclear whether Watts' passing will affect the Stones' upcoming U.S. tour, which is set to run from September 26 - November 30.
The band was already set to take the stage without Watts, who withdrew from the tour after an emergency heart operation earlier this month. Watts said in a statement that he expected to make a full recovery, but he would not be ready in time for the tour. Since the tour had already been postponed a year due to the pandemic, Watts encouraged his bandmates to move forward with renowned drummer and producer Steve Jordan in his stead.
Watts joined The Rolling Stones in 1963 and appeared on every one of the band's albums, alongside Jagger and Richards.