Texas Parent Strips To His Underwear During School Board Meeting
By Anna Gallegos
August 25, 2021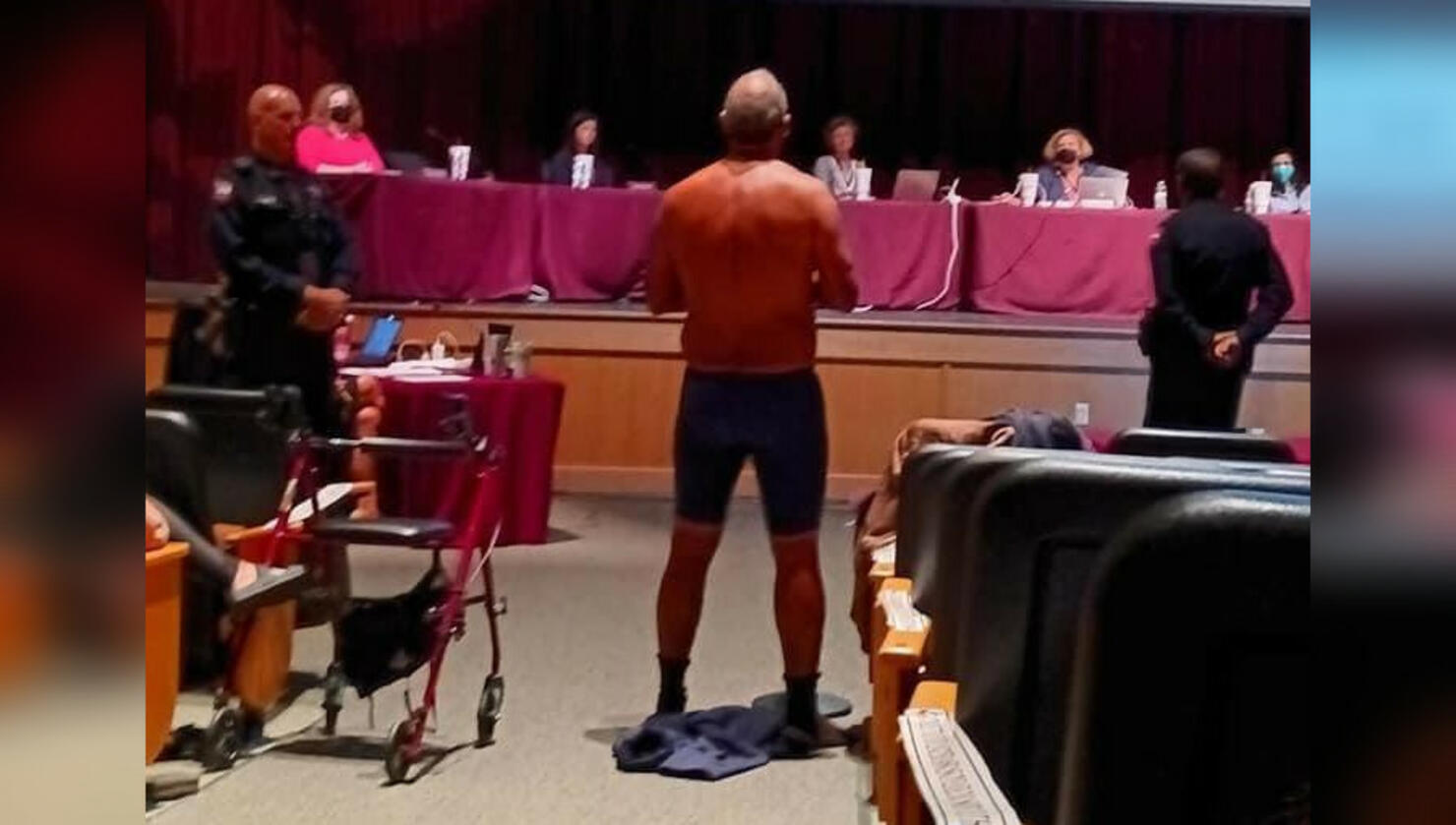 Photo: Screen shot via Dripping Springs ISD Board Meeting
School board meetings across the country have become heated lately as parents debate about their children wearing masks.
However, one Central Texas dad became so hot under the collar this week that he started stripping at the public meeting.
The Monday (August 23) meeting at Dripping Springs was supposed to be a minor event to prepare for a future school board meeting, but it turned serious as parents spoke up about masks during public comments.
Dad James Akers was one of them.
"I do not like the government or any other entity, just ask my wife, telling me what to do. At work, they make me wear this jacket. I hate it," he told the board while taking off his jacket.
"They make me wear this shirt and tie. I hate it," Akers continued as he removed his tie, shirt, and undershirt.
He continued making his point about laws and social expectations people follow before taking off his pants. Security officers at the meeting moved closer to Akers as attendees started jeering.
"It's simple protocol, people. We follow certain rules for a very good reason," he said.
The school board president Barbara Stroud kindly asked the father to put his clothes back once he was done speaking.
"Mr. Akers, I understand — I believe you're a swimmer — but if you would mind putting your pants back on for a comment, that would be appreciated," she said.
Unlike some school district in Texas, Dripping Springs ISD doesn't require students and teachers to wear masks, but strongly encourages it.