Selena Gomez & Camilo Drop Dreamy New Collab '999'
By Hayden Brooks
August 27, 2021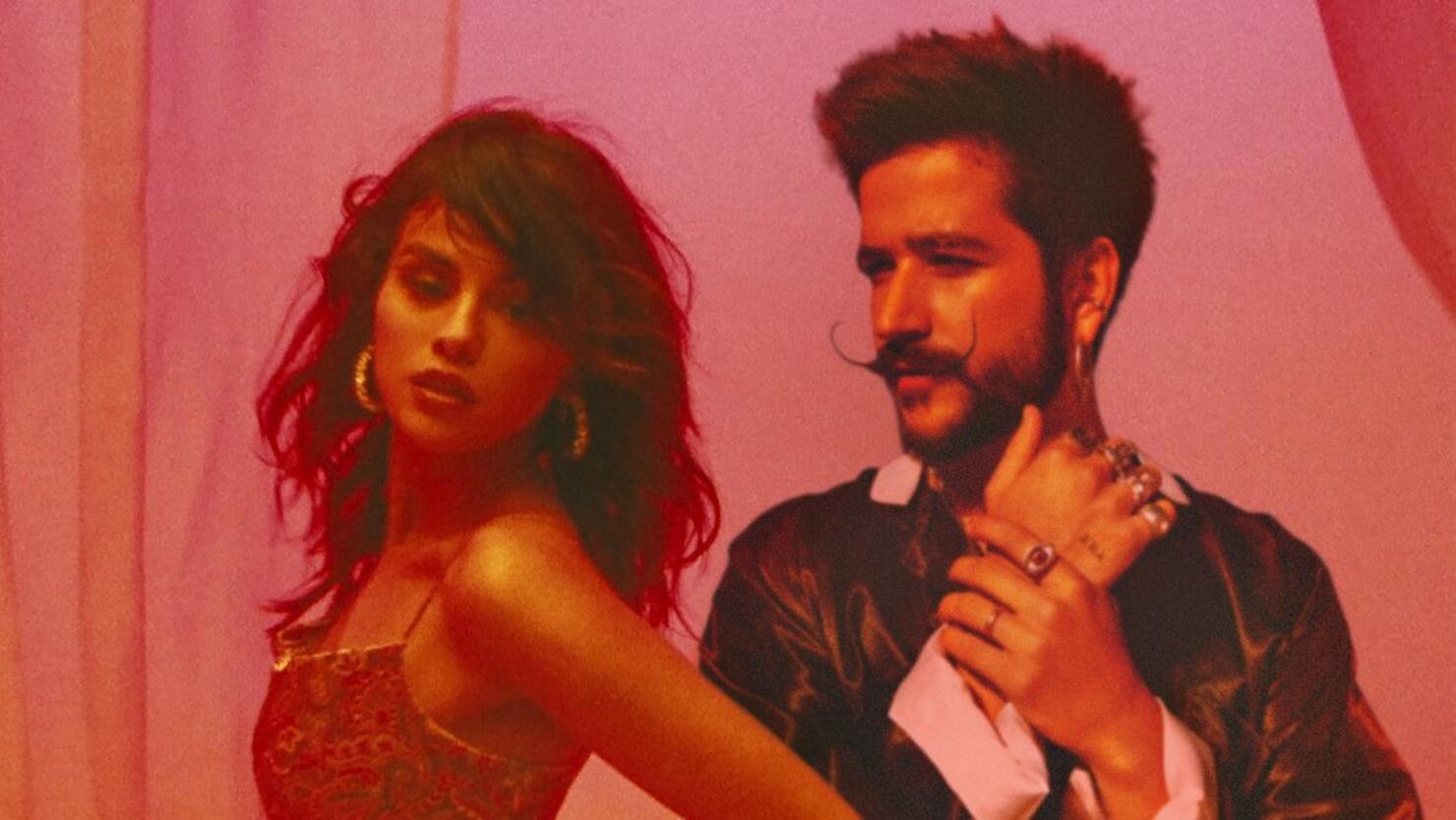 After dropping her first all-Spanish language EP, Revelación, in March, Selena Gomez continues her streak with the release of "999," her new duet with Camilo.
The dreamy three-minute track, which was produced by Edgar Barrera and penned by Camilo, hears the pair sing about the beauty of true love. "Yo sé que piensas en mí/ Y el corazón se te mueve/ Si tú quieres ir a mil/ Yo estoy en novecientos noventa y nueve," they sing on the hook of the cut. In an accompanying video, viewers see the world of "999" through director Sophie Muller's lens as both the stars appear basking in the Los Angeles sunshine. For Gomez, the pop star rocks a number of wigs as she frolics fields and a barn, alongside the Columbian singer/songwriter.
"Camilo is a fantastic songwriter and singer who proudly wears his heart on his sleeve which is something we connected on immediately. I couldn't have been more excited to collaborate with him," Gomez said in a statement. Meanwhile, Camilo deemed the opportunity to team up with the pop star "a huge moment in [his] career." "From the beginning, '999' was written based on the color of her voice, and it wouldn't have existed if it wasn't for the dream of this collaboration. I'm very excited and it means so much to me to have this beautiful song, with an artist whom I respect and have followed for so long," he said.