FEMA Expects Long Recovery Following Ida Destruction In Louisiana
By Jason Hall
August 30, 2021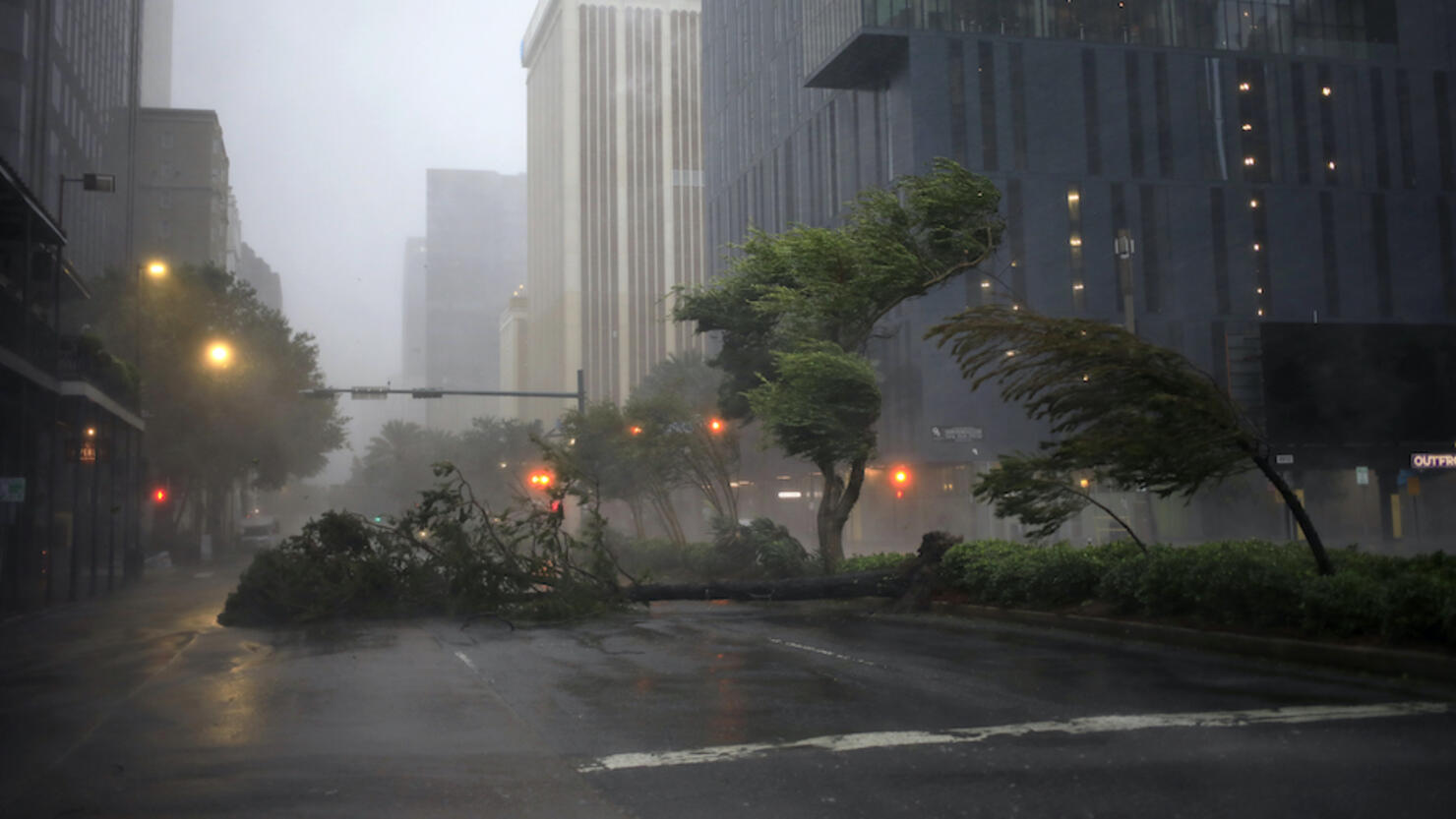 FEMA is expecting a long recovery in the state of Louisiana following the devastation brought on by Hurricane Ida.
FEMA administrator Deanne Criswell told MSNBC's Morning Joe that even more damage is expected as the now-tropical storm continues to make its way through Mississippi.
"Unfortunately, I think we're going to see more damage than we initially projected," Criswell said. "Not only was this a Category 4 storm, but it stayed a Category 4 storm for hours over southern parts of Louisiana. Having those high winds for several hours, the storm search for several hours, as well as the intense rainfall, you know, I think as we get up this morning, we're hearing reports, but we're going to see even more destruction. This is going to be a really long recovery."
Hurricane Ida has since been downgraded to a tropical storm by the National Hurricane Center as it continues to move over southwestern Mississippi.
Ida initially made landfall near Port Fourchon Sunday (August 29) afternoon as a Category 4 hurricane before being downgraded to a tropical storm early Monday morning (August 30).
The National Hurricane Center confirmed Ida reached wind speeds of 150 MPH, tying Hurricane Katrina on the 16th anniversary of the devastating storm, as well as Laura (2020) and the Last Island Hurricane (1856) as the most powerful storms to ever hit the state.
Tropical Storm Ida has since decreased to wind speeds of 60 MPH as it moved over southwestern Mississippi Monday morning.
The Ascension Parish Sheriff's Office confirmed one person was confirmed dead on Sunday (August 29) night in a post shared of the department's Facebook account.
The department said it responded to reports of a citizen possibly being injured from a fallen tree at a residence off of Highway 621 in Prairieville, Louisiana. Deputies at the scene located the individual, who was pronounced deceased.
The National Hurricane Center continues to warn local residents of the dangerous storm despite the downgrade as damaging winds and flash flooding are expected throughout southeastern Louisiana and southern Mississippi.
As of Monday morning, more than 1 million power outages are being reported in Louisiana -- including the entire city of New Orleans -- and 110,000 in Mississippi, according to Poweroutage.us.
President Joe Biden has officially declared that a major disaster exists in the State of Louisiana following a path of destruction brought on by Hurricane Ida.
FOX 8 Live reports President Biden ordered Federal aid to supplement State, tribal and local recovery efforts following a request made by Governor John Bel Edwards.
Funding will be made available to affected individuals in the following Louisiana parishes: Ascension, Assumption, East Baton Rouge, East Feliciana, Iberia, Iberville, Jefferson, Lafourche, Livingston, Orleans, Plaquemines, Pointe Coupee, St. Bernard, St. Charles, St. Helena, St. James, St. John the Baptist, St. Martin, St. Mary, St. Tammany, Tangipahoa, Terrebonne, Washington, West Baton Rouge, and West Feliciana.
During a recent appearance on State of the Union with CNN's Jake Tapper, Gov. Edwards acknowledged Louisiana's significant investments in shoring up its levy system following the devastation of Katrina in 2005.
Gov. Edwards said Ida "will be the most severe test" of the levees, but expects them to hold prior to the storm moving through on Sunday.
"The next 24, 36 hours are just going to be very, very critical for us here in Louisiana," Edwards added.