Officials Say It Could Be Weeks Before Power Is Restored In New Orleans
By Sarah Tate
August 30, 2021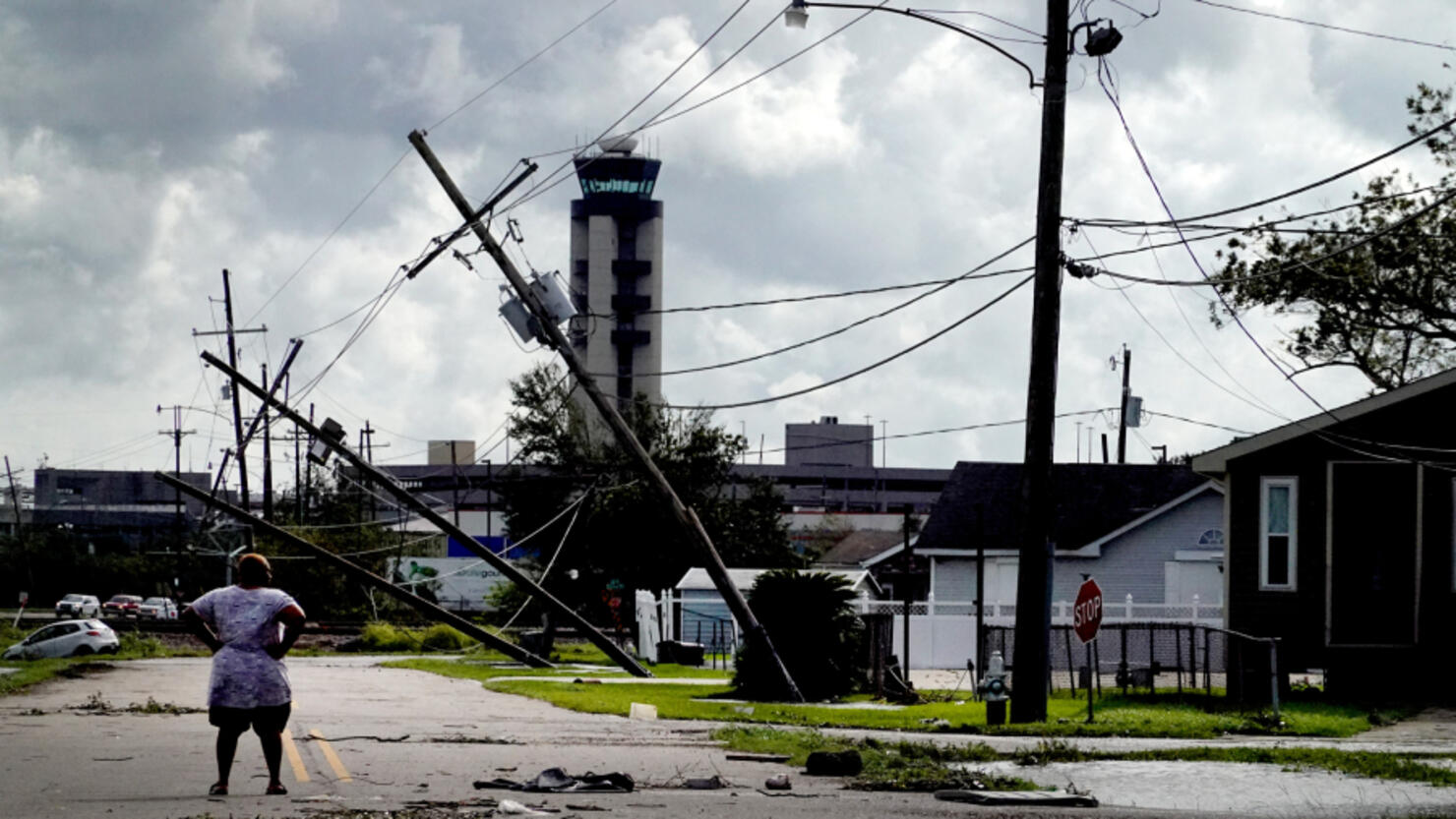 As crews continue to survey the damage left behind after Hurricane Ida tore a deadly path through Louisiana, leaving over a million people without power, officials in Orleans and Jefferson parishes are providing conservative estimates about how long it could take to restore power to the region.
Hundreds of thousands of residents are without power in Orleans Parish after "catastrophic" damage to Entergy's transmission system left all of New Orleans in the dark. Entergy's Phillip May said more than 850,000 customers were without power in New Orleans after eight transmission lines were lost during the storms, WDSU reports, including one of the company's biggest lines that serves Jefferson Parish from Avondale to Harahan.
While Entergy officials can't say for certain when power will be restored, based on historical data from past Category 4 hurricanes, it could be at least three weeks.
In Jefferson Parish, officials also say three weeks without power is a "conservative" estimate, per WWL-TV. About 98% of the parish is without power as of Monday, with both District 4 and Kenner completely powerless. Officials told the news outlet that there are more downed power lines than there have ever been.
Additionally, a boil water advisory was issued for East Jefferson Parish after downed trees caused water main breaks. Crews estimate it could take at least five days to repair the water main, leaving residents without water.
A curfew is currently in place in Jefferson Parish until at least 6 a.m. Tuesday.
"All residents are advised to stay off the roads as there are many hazards," the Jefferson Parish Government wrote on its official Facebook page. "President [Cynthia] Lee Sheng will advise if the curfew has to be extended once damages have been assessed and rescue operations have been completed."