Stewart Copeland Planning Memoir About The 'Starving Years' Of The Police
By Andrew Magnotta @AndrewMagnotta
August 30, 2021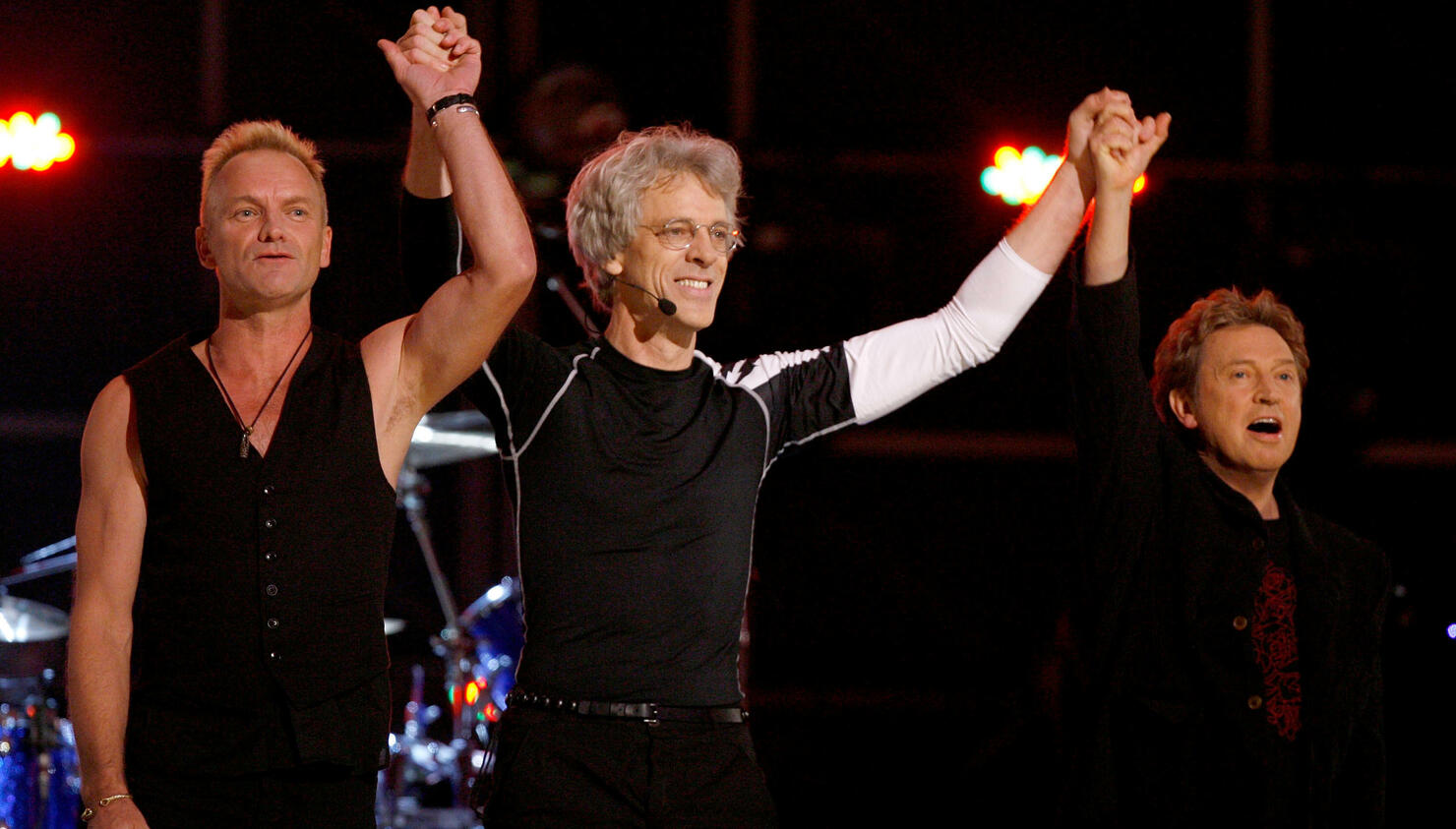 Photo: Getty Images North America
The Police's leap from U.K. post-punk upstarts to new wave pioneers and pop superstars didn't take long, but what's less well known is the lean years that preceded that upward momentum.
Drummer Stewart Copeland documented it all in his diaries from the '70s, from scrawling a reminder to get the phone number of the bass player for the band Last Exit, to wondering how he was going to make rent, to devouring many, many Indian meals.
The Last Exit bassist turned out to be Sting, someone with whom Copeland had surprising musical chemistry and similar drive for success.
"I look back and there's this kind of desperation," Copeland tells Ultimate Classic Rock in a new interview. "At the time, I remember being full of angst and driven but optimistic — assuming, 'I know I'm going to make. We're going to make it. I know we're going to make it.' Which is what every band thinks."
The Police poured just about everything into the band in those early days, which is why Copeland's diaries include so much about The Police, its schedule, its gigs and its earnings, which often ranged from about £5 - £10 per early gig in profit.
But as hard as the band worked, as much as Copeland, Sting and Andy Summers put into the band, trying to break it themselves, nothing mattered until the songs matched the effort.
"It all meant nothing until Sting wrote, 'Born in the '50s' and then 'Roxanne' and 'Can't Stand Losing You,' and the rest of them," Copeland remarked.
A title for Copeland's book has not yet been released. The book is set to arrive in early-2022.
Summers just released a book himself, Fretted and Moaning: Short Stories, which is available now.
The guitarist also revealed in a recent conversation with Q104.3's Out of the Box with Jonathan Clarke, that The Police recently uncovered a recording of one of the band's earliest U.S. concerts from 1978 at CBGB's in New York City. The band plans to release the concert as a live album.
"It's not super stereo, incredible reverbs and all that," he said of the recording. "No, it's real punk, you know. It's nastier than that. Very edgy. [They did] all they could do with it, really. But it's [nice to have] a record of that because it was kind of an important moment, I think."