Ariana Grande Has A Custom 'Thank U, Next' Buzzer On 'The Voice'
By Emily Lee
August 31, 2021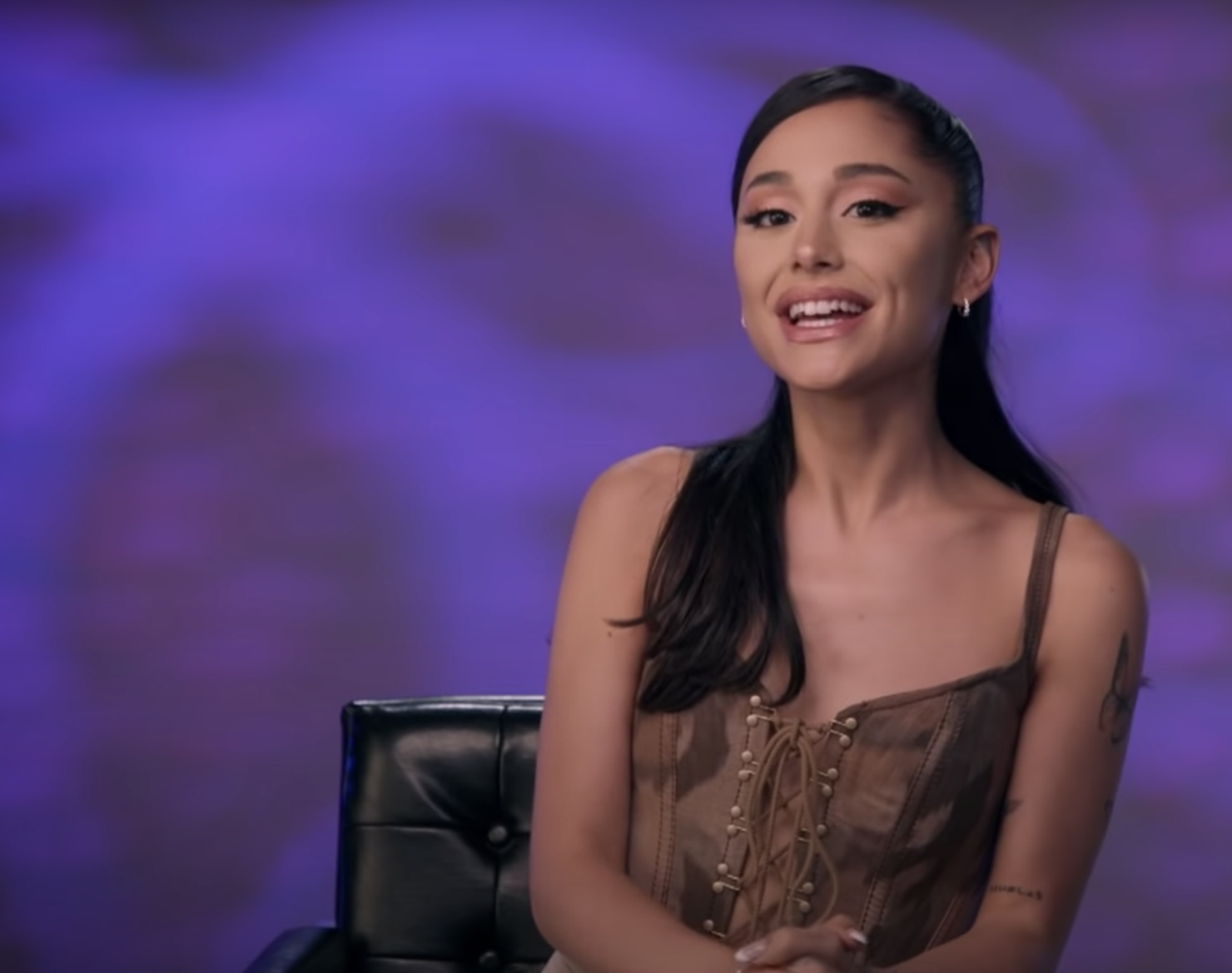 It's going to be all about Ari on The Voice this season.
On Tuesday (August 31), NBC unveiled the first look at Ariana Grande as she steps in as a brand new judge on the upcoming season of The Voice. Not only does Grande have her own custom 'thank u, next' buzzer, but she has all kinds of sassy comebacks for fellow judges Blake Shelton, John Legend, and Kelly Clarkson.
While Clarkson, Shelton, and Legend are all seasoned judges, Grande's star-power is keeping them on their toes. "Ariana is very talented. It's going to be hard to convince someone to come to Team Legend, but I'm going to make my case," Legend says in the teaser.
While appearing on The Tonight Show last week, Clarkson spilled the tea on what it's been like having Grande join them as a new judge. According to the 'Breakaway' singer, Grande will keep audiences laughing all season. "We had actually run into each other a couple of times before, but not really like, been able to talk and she so's funny," she said. "Like, very witty."
"We've already taped everything up to the lives, and she's hysterical," Clarkson continued. "We've never had a coach like her. I've only been there for eight seasons, but in all my seasons, I've never heard a coach talk about vocal health as much, and I'm like, 'I guess we should have mentioned that.' No one's ever mentioned it, and she's really into it."
The Voice returns on Sept. 20 on NBC. Will you be tuning in?