WATCH: Man Lunges At, Harasses Reporter During Live Ida Coverage
By Jason Hall
August 31, 2021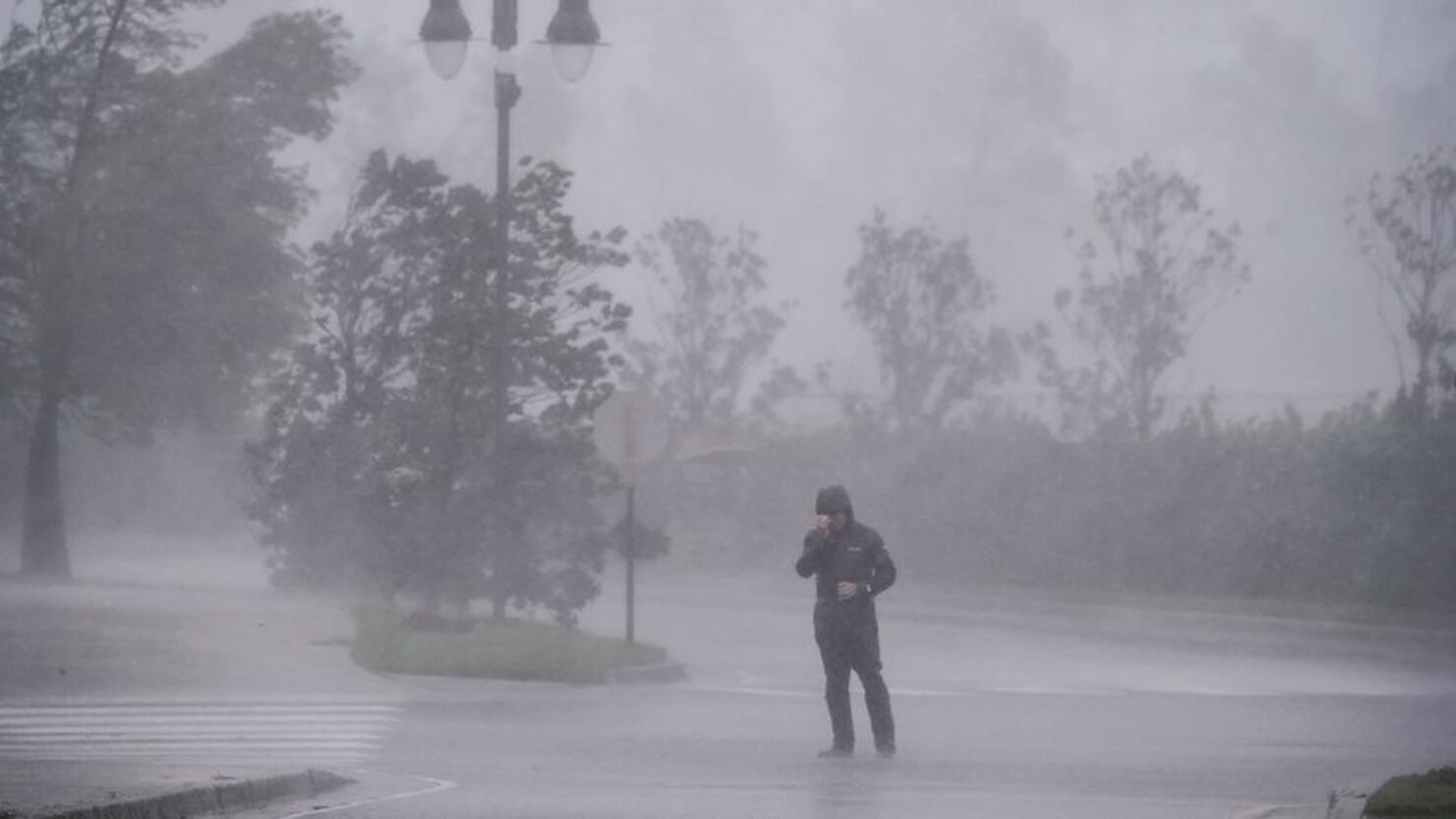 NBC News reporter Shaquille Brewster was confronted and harassed by an irate man during his live coverage of Hurricane Ida as the then-tropical storm made its way through Gulfport, Mississippi on Monday (August 30).
Brewster was providing an update on the storm when a white pickup truck pulled into his shot and a man jumped out and ran in his direction.
Brewster calmly walked away from the man -- who initially got in the reporter's face -- before calmly ending his report.
The man then lunged at Brewster and shouted "report accurately" before MSNBC's shot cut out, leading to anchor Craig Melvin responding to the incident with, "Hey, hey, hey."
"We're going to check in with Shaq Brewster just to make sure all is well. There's a lot of crazy out there, a lot of crazy," Melvin said after the live incident.
Brewster confirmed he was OK moments later and Melvin provided an update for viewers watching the broadcast.
Appreciate the concern guys. The team and I are all good!

— Shaquille Brewster (@shaqbrewster) August 30, 2021
"You probably saw or heard a few moments ago, one of our correspondents was disrupted by some wacky guy during his live shot there in Mississippi," Melvin said. "Pleased to report that Shaquille Brewster is doing just fine. Shaq is OK."
NBC News reports a family was walking with dogs on the beach prior to the incident, which led Brewster to believe the pets, not the man in the pickup truck, were rushing up to him from behind.
Brewster used his forearm to shield himself from the charging man as he lunged toward him before an NBC News producer -- who had intercepted the man when he initially ran over -- and photographer separated the men, before the heckler left the scene.
MSNBC President Rashida Jones praised Brewster for keeping his composure during the incident.
"Shaq Brewster is an exceptional journalist," Jones said. "Like the consummate professional, he did not let someone intimidate him from doing his job. We're glad he and the team are safe, and we couldn't be more proud and supportive of their work," Jones said.
Hurricane Ida initially made landfall near Port Fourchon Sunday (August 29) afternoon as a Category 4 hurricane before being downgraded to a tropical storm early Monday morning (August 30) and later a tropical depression on Monday afternoon as it moved through the Mississippi Gulf Coast.
The National Hurricane Center confirmed Ida reached wind speeds of 150 MPH, tying Hurricane Katrina on the 16th anniversary of the devastating storm, as well as Laura (2020) and the Last Island Hurricane (1856) as the most powerful storms to ever hit the state.