Capitol Riot Defendants Use Crowdfunding To Raise More Than $2 Million
By Bill Galluccio
September 1, 2021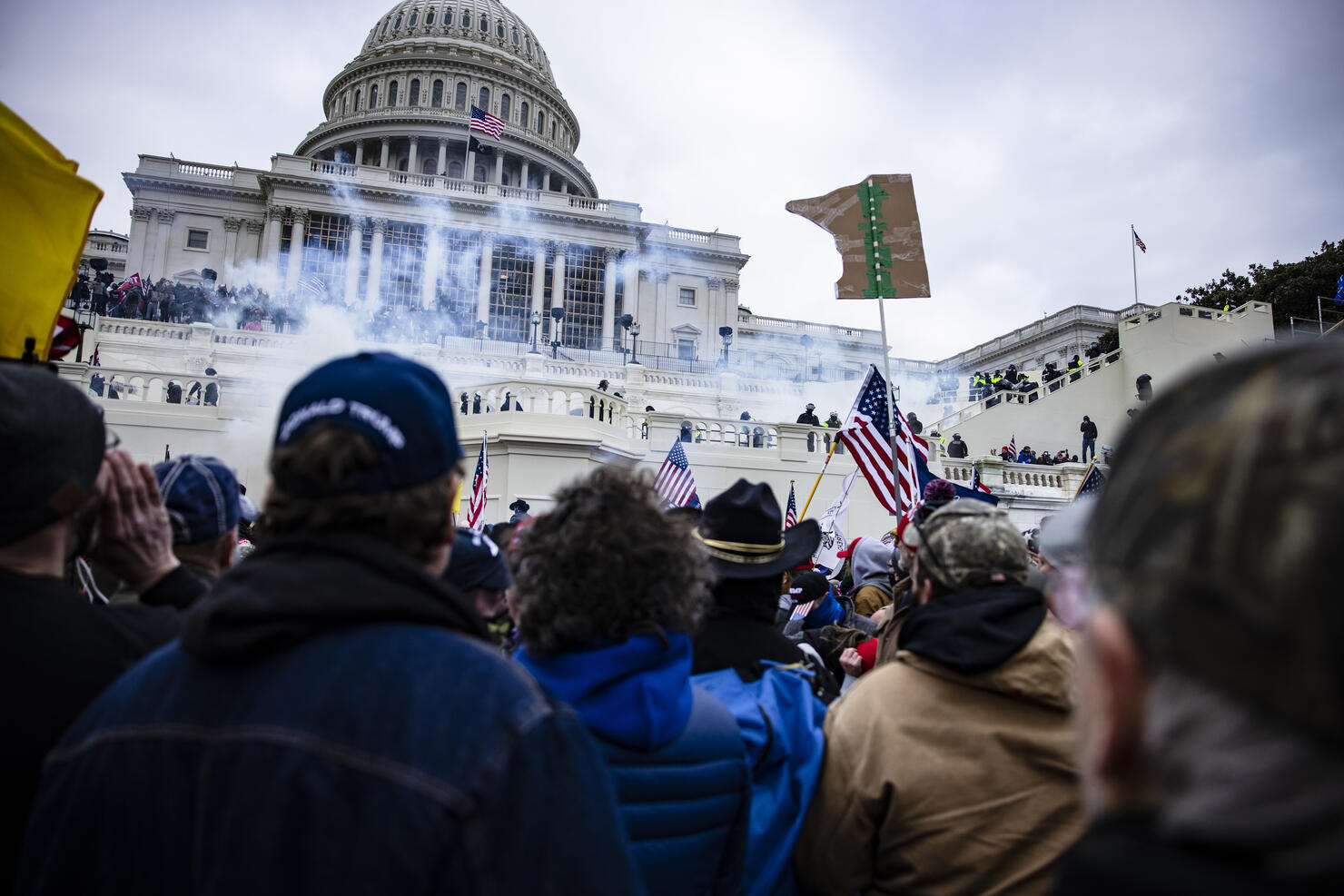 Nearly 600 people have been charged by federal authorities for participating in the riot at the U.S. Capitol on January 6. Many of those defendants are facing hefty legal fees and are requesting the help of others to pay their bills. According to CNN, over $2 million has been raised to help cover the expenses for those who have been charged.
Most of the crowdfunding efforts have been based on two sites, GiveSendGo and Our Freedom Funding, with at least eight people receiving more than $100,000 in donations. One of those individuals is Infowars host Owen Shroyer who netted $230,000 after being charged in August for his role in the riot.
Federal authorities have cited the crowdfunded donations in legal filings against some of the defendants. During a hearing on whether to release Jacob Chansley, who is also known as the QAnon Shaman, a judge pointed out that he can "quickly raise large sums of money for travel through non-traditional sources."
"No conditions of release would reasonably assure his appearance as required," District Judge Royce Lamberth wrote in his decision to keep Chansley behind bars.
Another defendant, Joshua James, asked to be released from home confinement, claiming that the punishment made it impossible to support his family. Prosecutors countered the argument, pointing out that he was raising over $8,000 per week on crowdfunding sites and said that his family "appears to be supporting themselves without needing to let James out of home detention."
"James argues that he was the 'primary breadwinner for his family' and 'has been unable to earn any income since his arrest,'" prosecutors said. "Yet, James's spouse started soliciting donations on the internet for James and his family within days of his arrest."
Many of the accused are being represented by a public defender, but if they raise enough money for their legal defense, they could be forced to hire a lawyer with their own money.
"If the U.S. attorney's office wanted to come in and file a motion to say that the economic circumstances of these people have changed so that they should no longer get a public defender, I think that the court would take that seriously," Carissa Byrne Hessick, a criminal law professor at the University of North Carolina and director of the Prosecutors and Politics Project, said. "It's the same as if someone has a public defender and suddenly won the lottery."