24kGoldn Returns To His Stomping Grounds To Help Underprivileged Youth
By James Dinh
September 2, 2021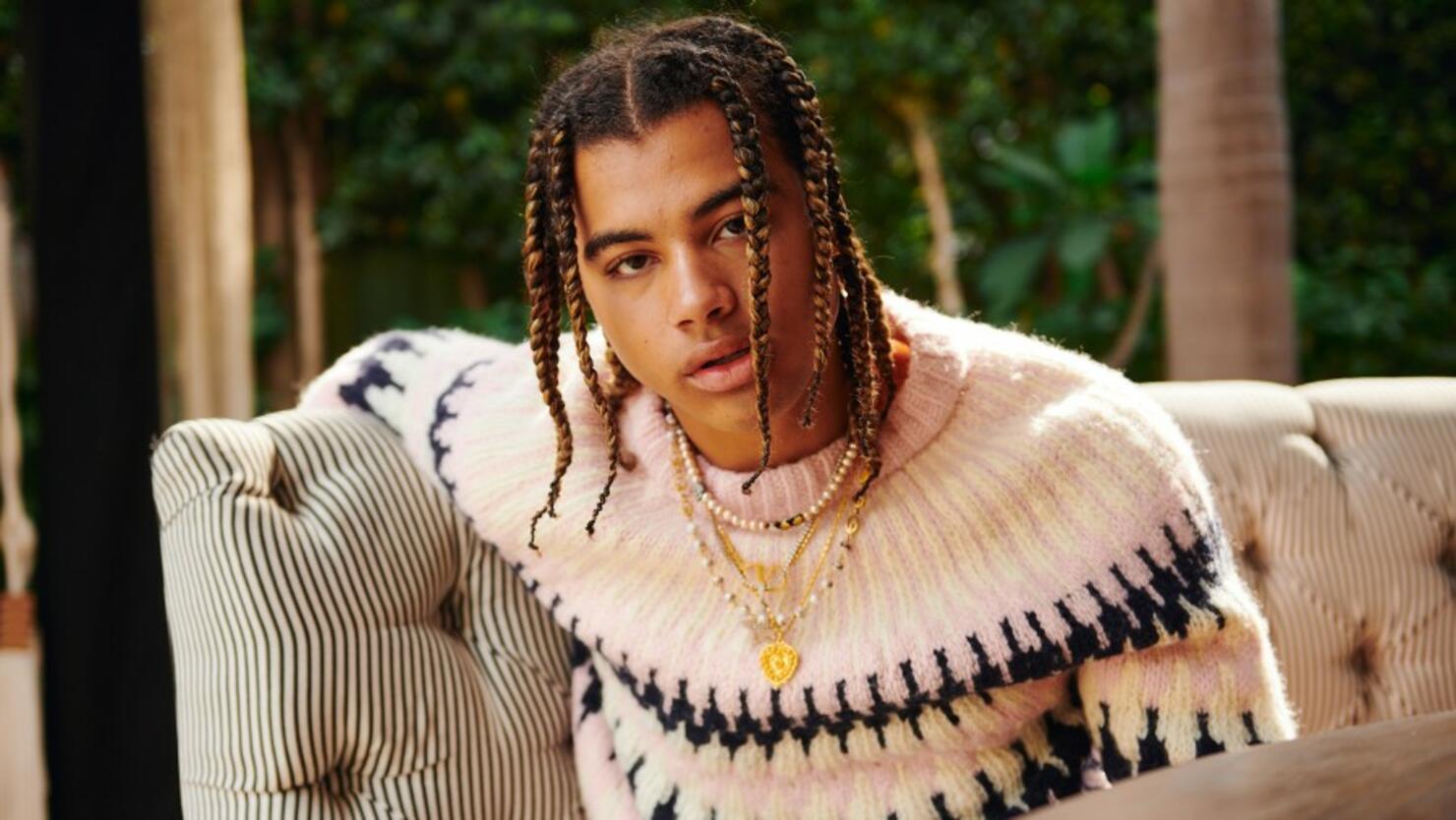 At just 20, 24kGoldn knows about meteoric success, particularly after the rise of "Mood," his career-making hit featuring iann dior. Still, with a handful of hits to his name, the rapper wants to do more than just numbers. He wants to make an impact, so he's turned his attention towards the underprivileged youth in his hometown of San Francisco California.
Over the weekend, the rising rapper, born Golden Landis Von Jones, returned to his stomping grounds for his first annual Goldn Giveaway Weekend in partnership with the non-profit arts program, Project Level, where he teamed up with a range of sponsors to provide clothing, shoes and accessories to students from underserved communities in preparation for the upcoming school year. "This is the city that made me who I am, so I'm glad I could be able to do something like this now," the rapper told iHeartRadio as he walked by Dream Team SF, a local streetwear boutique. "This is something that's been on my mind for years now, but I just finally decided it's time."
It was a full-circle moment for Goldn as he described himself as "one of the kids" that benefited from local scholarships, afterschool programs and community resources. "They allowed me to go to programs that helped me meet the people and gain the skills to execute and live life the way I wanted to," he explained. "I remember going to Mr. Fab's Louis Vuitton Red Bottom Giveaway in high school. That was my first pair of designer sneakers for free. All these things helped my confidence, helped my people skills and helped me with resources. I'm just really happy that I get to be a part of that cycle. Maybe the next 24kGoldn, or whoever's going to come out of the city that's young and hungry, will be webbed in a part of these programs and they'll look back at it and want to keep the cycle going and giving."
Goldn was discovered at a Project Level event, where he performed in front of a mere 25-person crowd. "Big Rich actually found me at this event back in the city when I was in high school," he recalled. "He was just like, "Hey kid, I like your energy. I like attitude. I know you doing music. You got a job this summer?" And I didn't have a job this summer, so he brought me into the Project Level family and we just been rocking since then."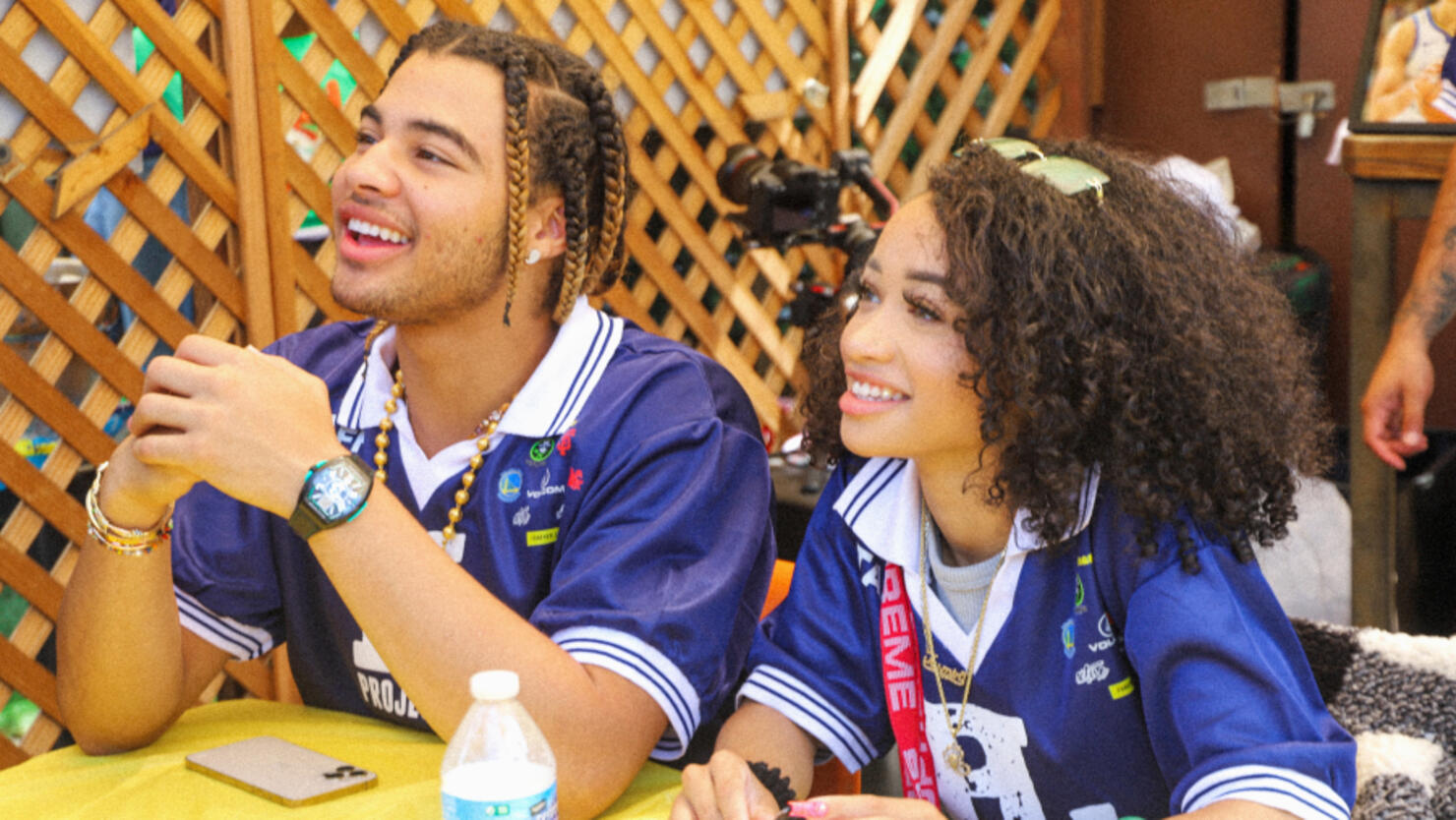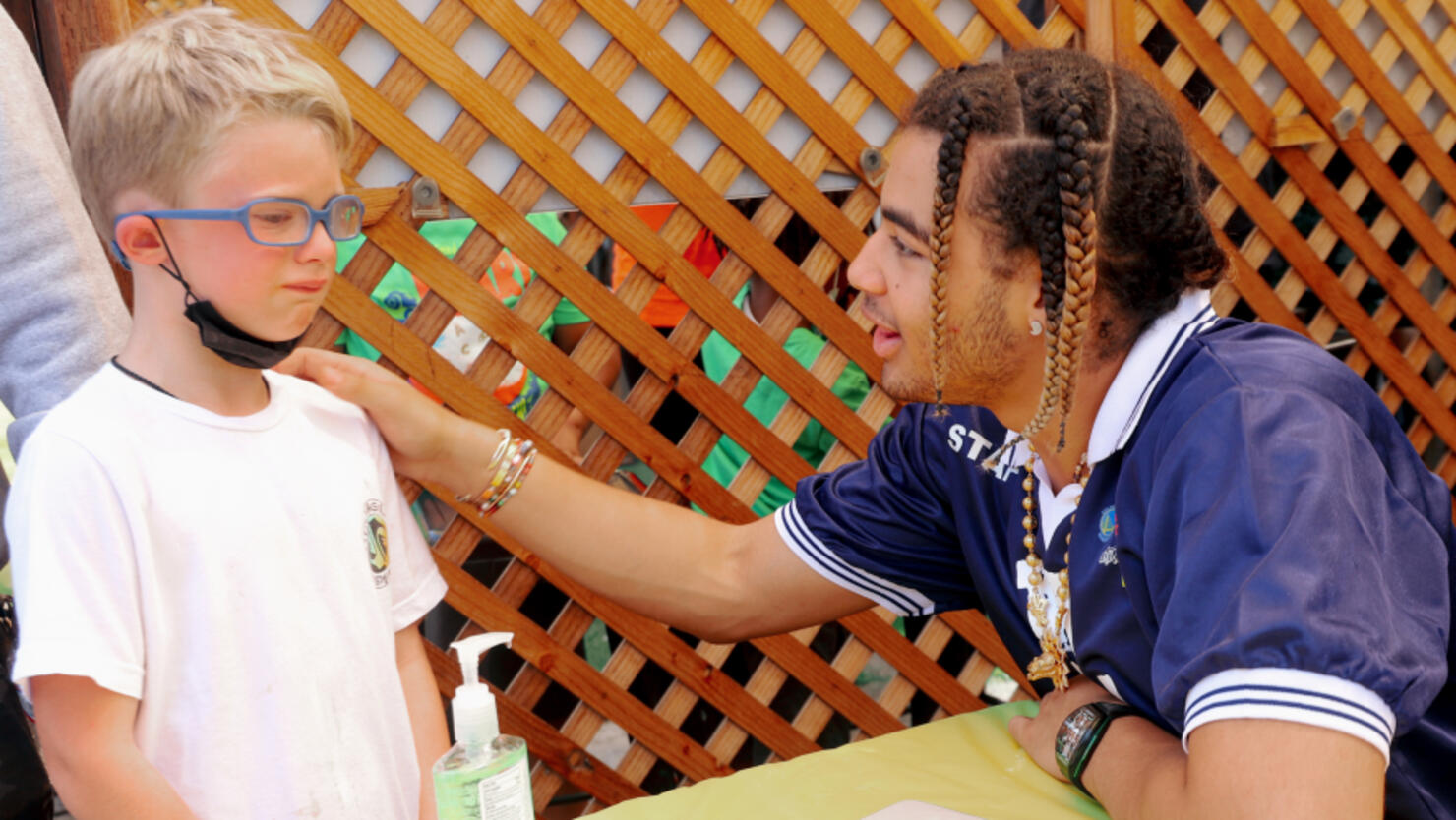 From Project Level discovery to breakthrough pandemic rapper, 24kGoldn has also been focusing on his upcoming "El Dorado Tour" kicking off in the coming weeks. "Don't get me started on this because we've been thinking so hard about this sh*t," he gushed about the trek with a smile. "I really didn't want to just be the dude out there with a microphone and a LED wall behind me. I wanted to create a world that my fans can feel like they're living in and takes them away from whatever they got going on in their lives, whatever problems they got going on. We have a full band, every single show. We have custom-made fake palm trees that I created and designed to take you into that jungle feeling. All the risers have foliage and vines around them. There's glow-in-the-dark elements. We got one of these crazy honeycomb lights that can change colors and rotate and stuff like that. I wanted to do more than just have a show. I wanted to create the experience."
Despite teasing a deluxe edition of his debut, which dropped in March, the rapper said that he's having second thoughts about pushing the re-release, admitting he'd rather offer something new to the game. "I'm going to give you some singles in the meantime to hold you over," he explained. "But I'd rather do an EP of a fresh concept or just wait till we get to the next album, rather than just trying to extend it on."
Steadily working on a rotating number of projects is part of 24kGoldn's business model and has resulted in another venture for the star: a TV show based on his life. The series, which Goldn recently sold, has been in the works for the last three years and sees its protagonist leave college to chase his dreams, only to find himself embracing the lavish Hollywood lifestyle. "I didn't have to really thug it out too hard after college," he admitted, touting the series as a cross between Fresh Prince of Bel-Air and Entourage. "It was a blur, man, but at the same time, it felt like it was way longer than it actually was because it was a lot of new experiences. It was my first time living alone. It was my first time having to focus on nothing but music. That was a very enriching period of my life."
In less than three weeks, he'll also take to the Daytime Stage at our 2021 iHeartRadio Music Festival, where he'll perform for a Las Vegas audience, alongside The Kid LAROI, Saweetie and and more, but he's most excited to meet pop's biggest newcomer, Olivia Rodrigo. "She's a mystery to me. I'd love to meet her," he said of the chart-topper.
The performance will arrive two months shy of his 21st birthday, a benchmark that will alter his own reflections about his breakthrough year and, of course, his future visits to Sin City. "Some birthdays, to me, mean more than others. This birthday is definitely a very meaningful birthday," he said. "I'm never going to have to use my fake ID again. I can go to Vegas with no stress on my mind. I think it's going to be a big one."