Dave Ellefson Teasing Comeback Project The Lucid Following Megadeth Ouster
By Andrew Magnotta @AndrewMagnotta
September 3, 2021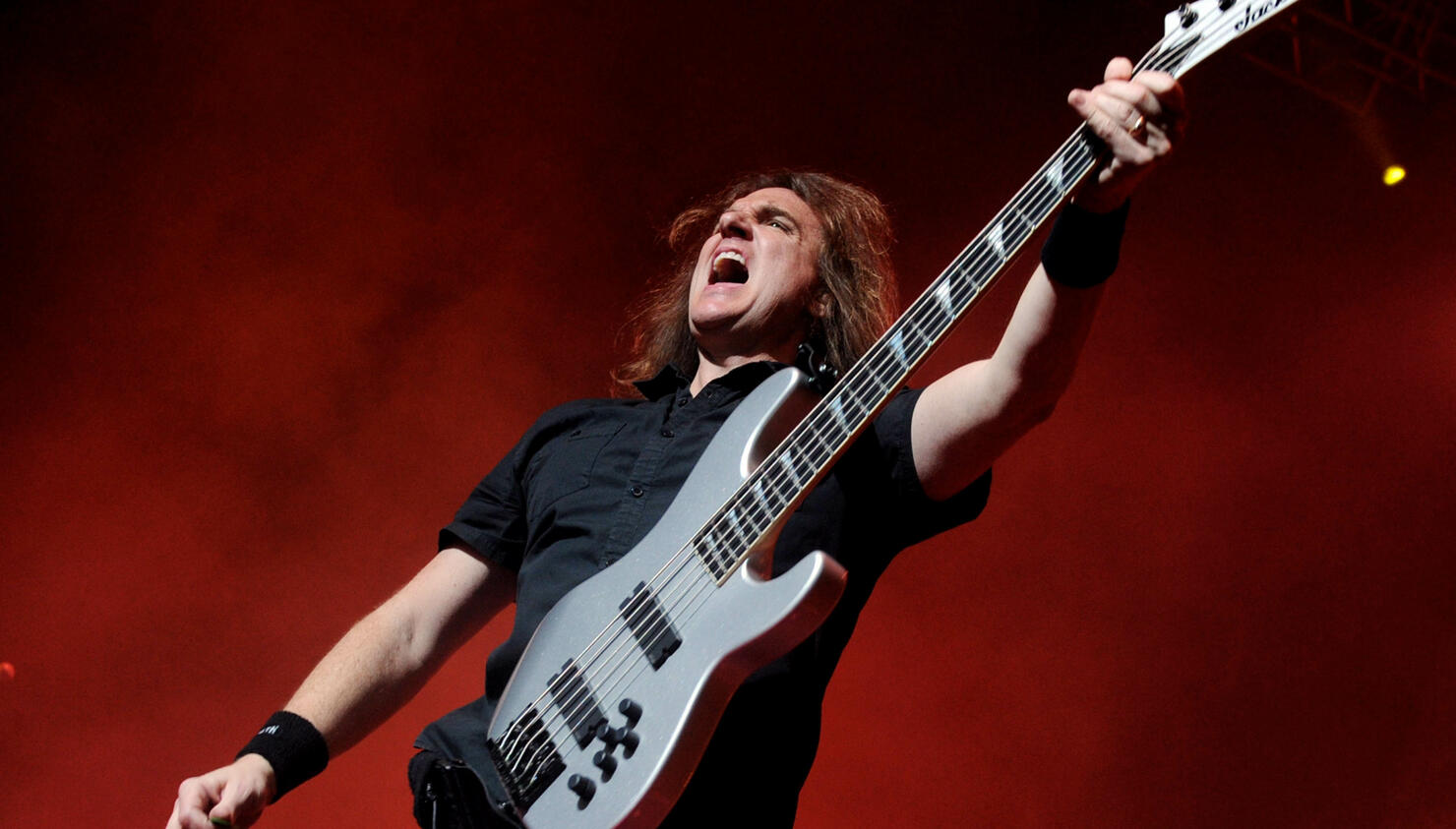 Photo: Getty Images North America
Megadeth co-founder Dave Ellefson is preparing to launch a new project, his first since being booted from Megadeth in May.
On Wednesday, Ellefson began teasing via Facebook something called The Lucid, arriving on September 8. The bassist uploaded a black, white and grey graphic which many presume to be an artist logo, although Ellefson has yet to offer any details on the project.
The post represents Ellefson's first public-facing social media activity since the scandal that prompted his ouster from Megadeth. A day after explicit images of him were leaked online in May, Ellefson admitted via a statement to a virtual extramarital affair with a woman from Europe for much of last year. The woman recorded at least one of their video calls and images from that call was later leaked by a third party.
Ellefson deleted his Twitter and Instagram accounts after addressing the scandal. Police found no evidence that Ellefson committed a crime and he is pursuing revenge porn charges against the leaker.
Megadeth is on tour with Lamb of God, Trivium and Hatebreed through October.
After moving on from Ellefson, Megadeth confirmed that his bass parts on the new album were being re-recorded.
The band is touring with former bassist James LoMenzo, who played in Megadeth from 2006 - 2010, the last time Ellefson was out of the band. But Megadeth has not confirmed whether LoMenzo is also the new bassist on the forthcoming album