Restaurant Serving 'Gigantic' Burger Has The Best Burger & Fries In Ohio
By Kelly Fisher
September 3, 2021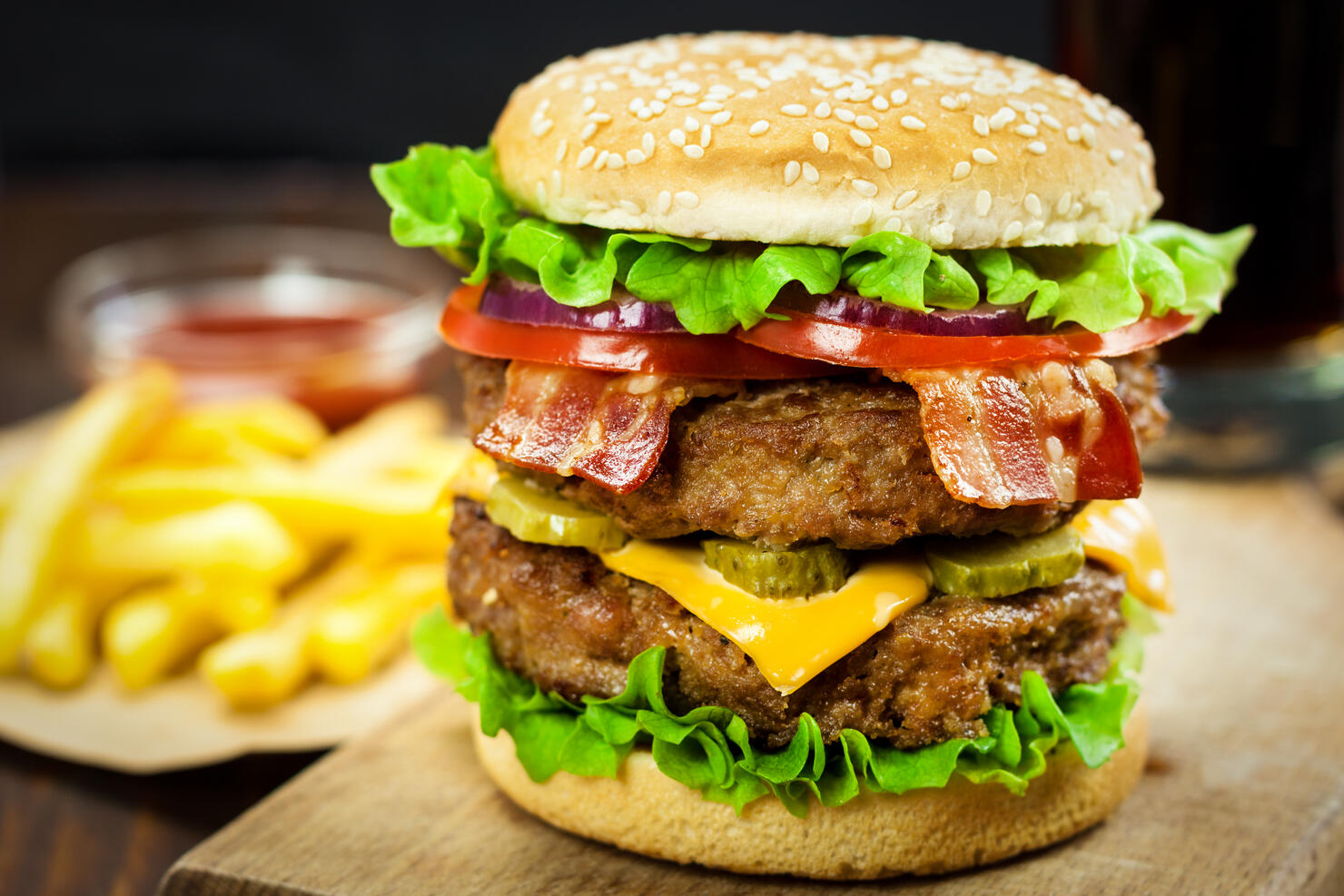 It's hard to beat an all-American burger-and-fries combo, and some of them hit the spot more than others.
Ohio is no stranger to good food. The Buckeye State has something for everyone, whether diners are looking to catch a great seafood dish, go out to brunch, grab a bite of dessert or anything in between. So it's no surprise that one of the largest cities offers the best burger in Ohio.
Love Food, the publisher that dubs itself "the tastiest guide on the web," mapped out the best burger-and-fry combos in every state. Love Food advises people "to check each restaurant's website for changes due to COVID-19 before you head there."
So, where should people head for the best burger in Ohio?
The Thurman Cafe.
The German Village eatery is located at 183 Thurman Ave in Columbus. One of its most notable "famous burgers" is "The Thurmanator." Here's what the massive sandwich includes, according to the cafe's menu: "Bottom bun, mayo, lettuce, tomato, pickle, banana peppers, 12 ounce burger, bacon, cheddar, another 12 ounce burger, sautéed onions & mushrooms, ham, mozzarella & American cheese, top bun served with fries and a pickle spear"
Here's what Love Food says about it:
"The gigantic burgers at Columbus' The Thurman Cafe all come with 12oz (340g) patties and are piled high with toppings, so make sure you go hungry. Customers recommend The Thurman Burger loaded with ham, mushrooms, onions, mozzarella, American cheese and pickles, as well as the Mushroom Burger with mushrooms and mozzarella. The fries are given the thumbs up too."
See the rest of the best burger joints according to Love Food here.