Nicki Minaj & Rihanna Reunite With Beaus Kenneth Petty & A$AP Rocky
By Hayden Brooks
September 7, 2021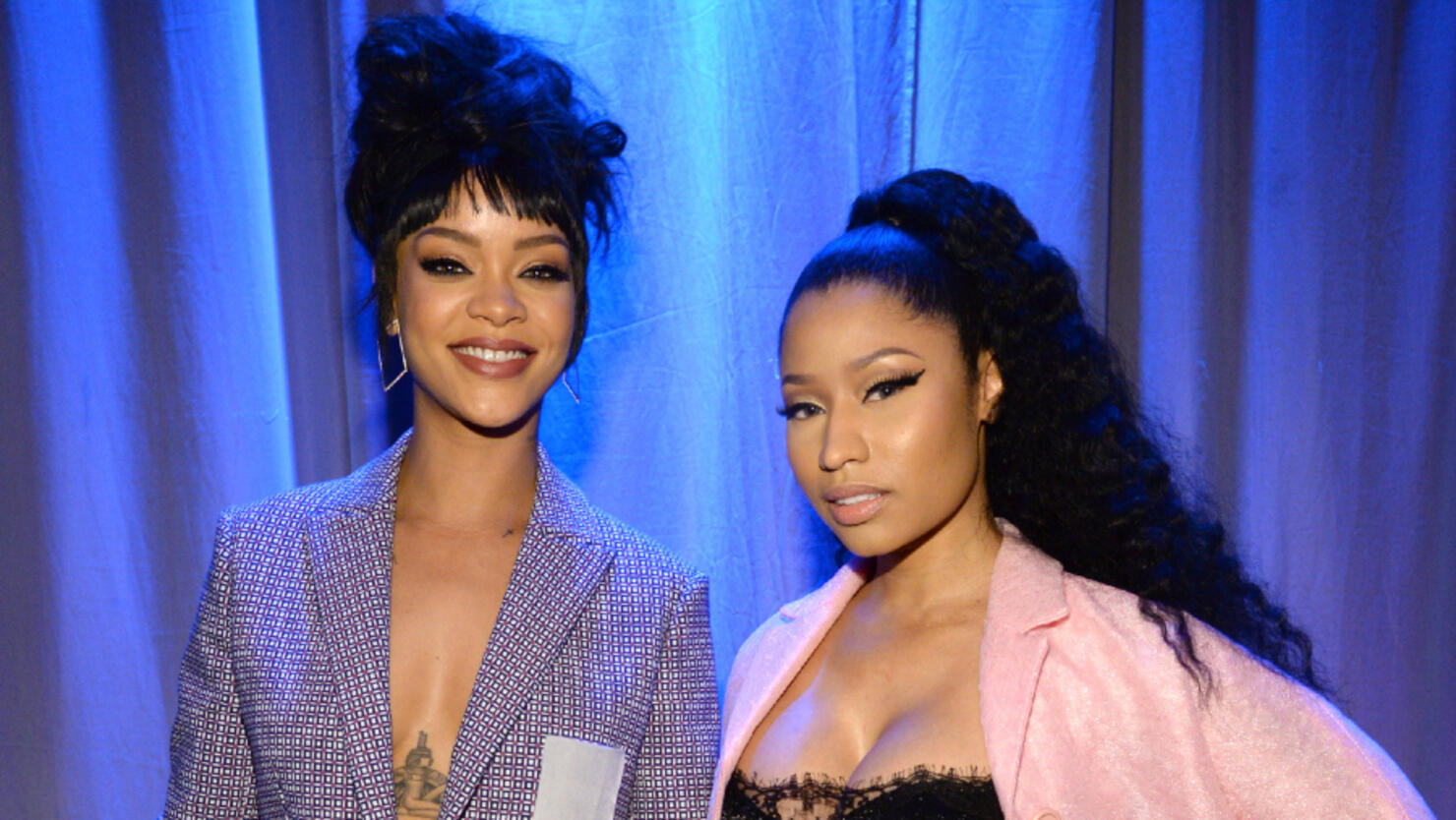 Nicki Minaj and Rihanna reunited and the Internet reacted accordingly.
On Monday (September 6), Minaj, 38, took to Instagram to share several snaps and videos with Rihanna, 33, as they enjoyed a double date with their respective men, Kenneth Petty and A$AP Rocky, prompting the stars to trend worldwide on Twitter. The four were also joined by Minaj's soon-to-be one-year-old son, who they've nicknamed Papa Bear. The couple has yet to reveal the child's name.
"#RokNRiha#QueenRih#CaribbeanGirlsRunit Love her downnnnnnn #NewYorkS–t#YKTFV," Minaj captioned a shot of the five of them on a couch. The reunion between the stars might have happened earlier than the post date as Minaj shared shots of her with Petty and their son three days earlier. She was also rocking the same exact outfit and hairstyle.
In one of the posts, Rihanna shared a fun fact about the people of Barbados and Trinidad and Tobago, where each of the girls are individually from, admitting that they don't typically get along. "You know Bajans don't like Trinis?" Rihanna asked Minaj, to which she offered the camera a gasp. "And Trinis don't like Bajans. They draw a line in the ocean over flying fish."
Minaj and Rihanna have a long history together but they have not publically appeared with one another in some time. If their hangout was for anything on the music front, it'll mark their follow-up to 2011's "Fly," which appeared on the rapper's debut album, Pink Friday.