Billie Eilish Describes Her Definition Of Success As 'Internal'
By Katrina Nattress
September 8, 2021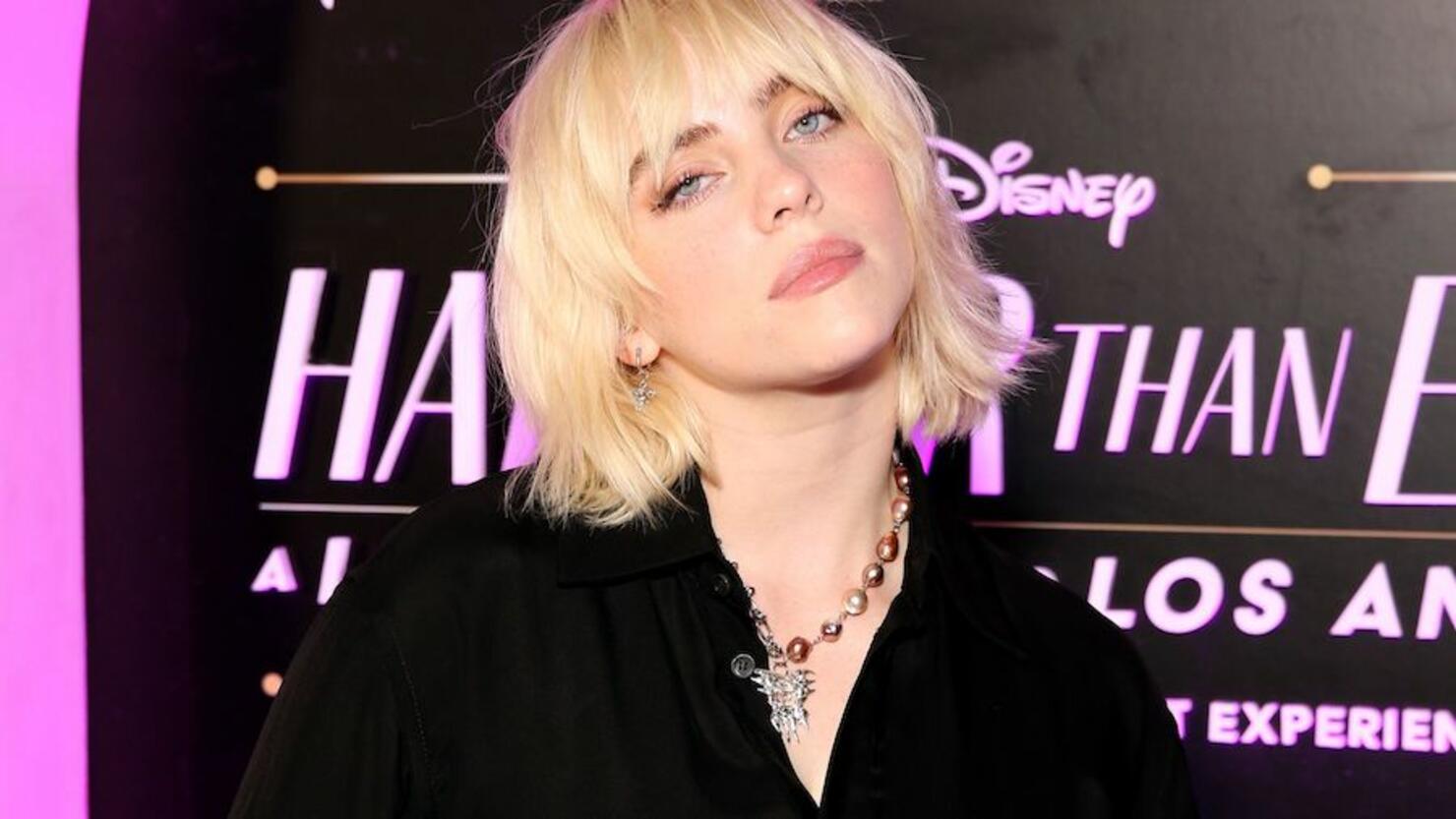 Photo: Getty Images North America
Billie Eilish has made history at the Grammys, sold out world tours and dethroned Lil Nas X's 19-week run at the top of the charts, but to her success is more of an "internal" feeling.
The 19-year-old singer chatted with grime star Stormzy for an i-D feature, and the two swapped their definitions of success and failure.
"I've learned recently that if you do these things because they're a cool idea, they pay a lot of money, or they're gonna get you this big campaign, but they make you miserable? That's not success," Eilish explained. "It's different if you really care about something and the process is miserable but it makes you happy after the fact. Then that's valid, and worth it. But why make yourself miserable? Success is internal. It has nothing to do with anyone but yourself. Joy and love for yourself."
As for failure, Eilish admitted it's not a foreign feeling. "I've felt like a failure a lot in my life. And it's really easy to feel like a failure when so many people are looking at you and telling you you are one. It can be hard not to believe them," she said. "I grew up with the internet. I use social media for the same reasons everyone else does, and you come across these videos saying you're ugly and you suck and you're terrible and that makes me feel like a failure."
"There are other things too, more concrete things, like when I disappoint myself, when I don't feel how I said I was going to feel, or do the things I said to myself I was going to do," she continued, "but failure is an interesting thing because, like success, it's really only in your head. You can literally physically fail at something but it can still be a success, and vice versa. Success and failure are all only about your perspective."
Eilish is performing at this year's iHeartRadio Music Festival in Las Vegas in September alongside a lineup of superstar artists. Fans across the country can tune in and watch an exclusive live stream of the show via The CW App and CWTV.com. Then, on October 2nd and 3rd, relive all of the epic performances from the weekend during a televised special on The CW Network at 8 p.m. ET/PT. And leading up to the official television special, The CW will also air an hour-long Best Of Special on Sunday, September 29th at 8 p.m. ET/PT.