Capitol Police Memo Warns Of Potential Violence At September 18 Rally
By Bill Galluccio
September 8, 2021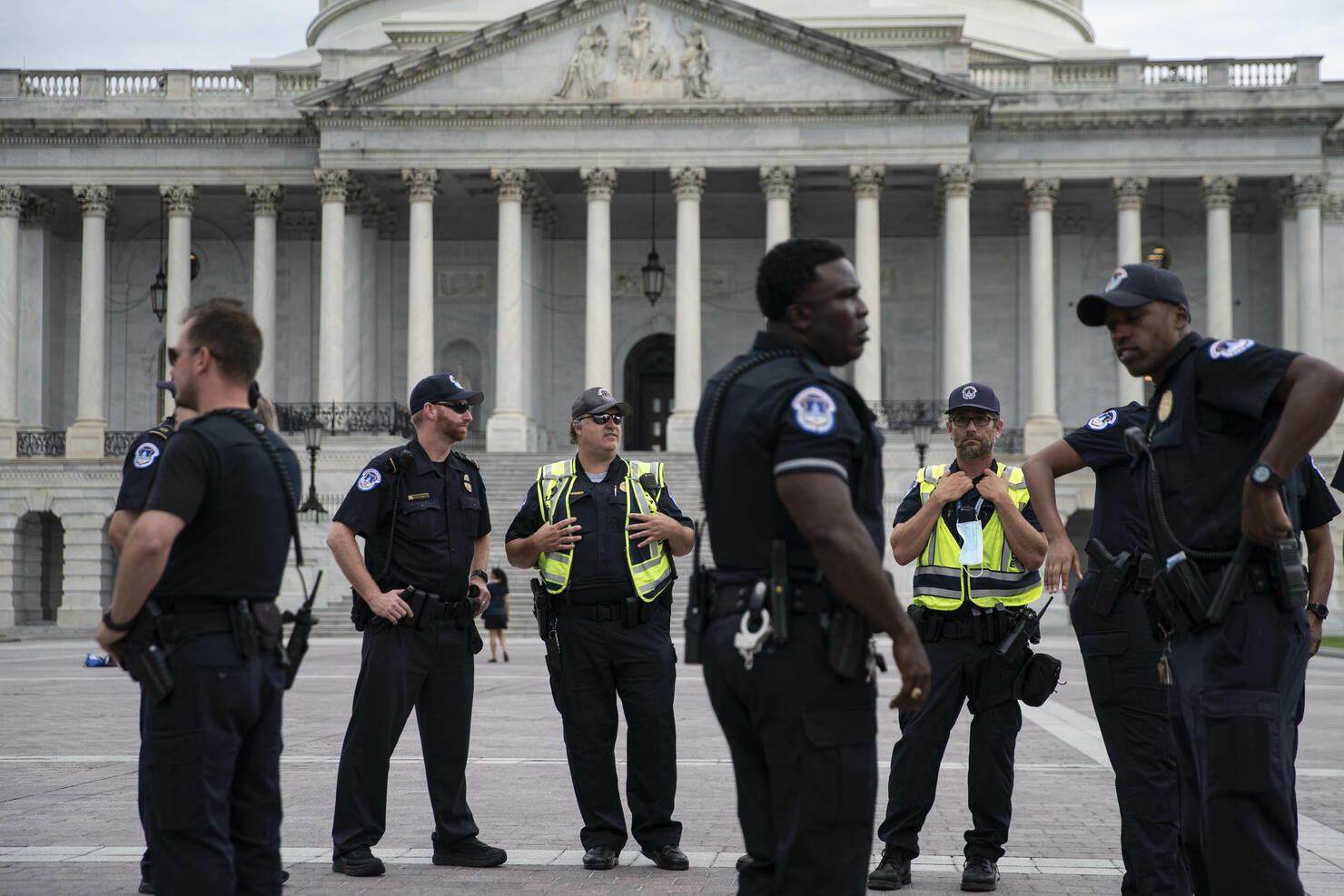 Law enforcement officials are preparing for potential violence at an upcoming rally in Washington, D.C. On September 18, supporters of those who are jailed for their roles in the January 6 riot at the U.S. Capitol are planning to hold the "Justice for J6" rally in the nation's capital.
A recent internal memo from the Capitol Police warned of an increase in violent rhetoric surrounding the event. According to CNN, the memo suggests that some attendees consider the protest a "Justice for Ashli Babbitt" rally. 
Babbitt was shot and killed by Capitol Police Officer Lt. Michael Byrd as she tried to breach the Capitol Building. The memo said that violent rhetoric picked up steam after Byrd publically identified himself during an interview with NBC'sLester Holt.
Chuck Wexler, executive director of the Police Executive Research Forum, told USA Today that the September 18 rally is the "first major test" for law enforcement following the January 6 riot.
"So much happened on January 6 that underscored the importance of intelligence, mutual aid, communications, and the need for a 'Plan B'; this event will pull together all of the lessons learned," said Wexler.
Officials have not finalized security plans for the rally but are expected to brief the Capitol Police board about their preparations before the end of the week. Capitol Police Chief Tom Manger will meet with Congressional leadership next Monday (September 13) to discuss security for the rally.