Dave Ellefson Unveils Single For First Post-Megadeth Project The Lucid
By Andrew Magnotta @AndrewMagnotta
September 8, 2021
Dave Ellefson has announced his first new band since his departure from Megadeth this past spring.
The Lucid, which Ellefson began teasing via social media a week ago, features the Megadeth co-founder alongside Sponge vocalist Vinnie Dombroski, Fear Factory drummer Mike Heller and guitarist Drew Fortier.
The band's self-titled debut album will arrive on October 15 via SpoilerHead Records. The album features nine tracks, including the newly-unveiled single "Maggot Wind," which you can hear above.
"It's been a real blast making a record with these guys and I must say that it's refreshing to explore some new musical avenues… to step out a bit from what each of us have done stylistically in our own careers," Ellefson said of the record in a press release. "There was an effortless synergy that came with creating these songs together which is always amazing when working with new people. I'm looking forward to everyone checking it out!"
The Lucid has apparently been in the works since long before Ellefson parted ways with Megadeth. He discussed the early stages of the project in a podcast appearance last November, telling The Chuck Shute Podcast that Fortier had approached him about adding bass to a song he was writing. Ellefson liked what he heard and sent back some ideas. Fortier then called back to let him know that he had enlisted Dombroski add vocals. The project grew from there.
Ellefson and Fortier also collaborated on the award-winning found-footage horror film, Dwellers, which is set for an October 12 release on Blu-ray and digital. The pair is set to promote the film with a handful of appearances over the next eight weeks.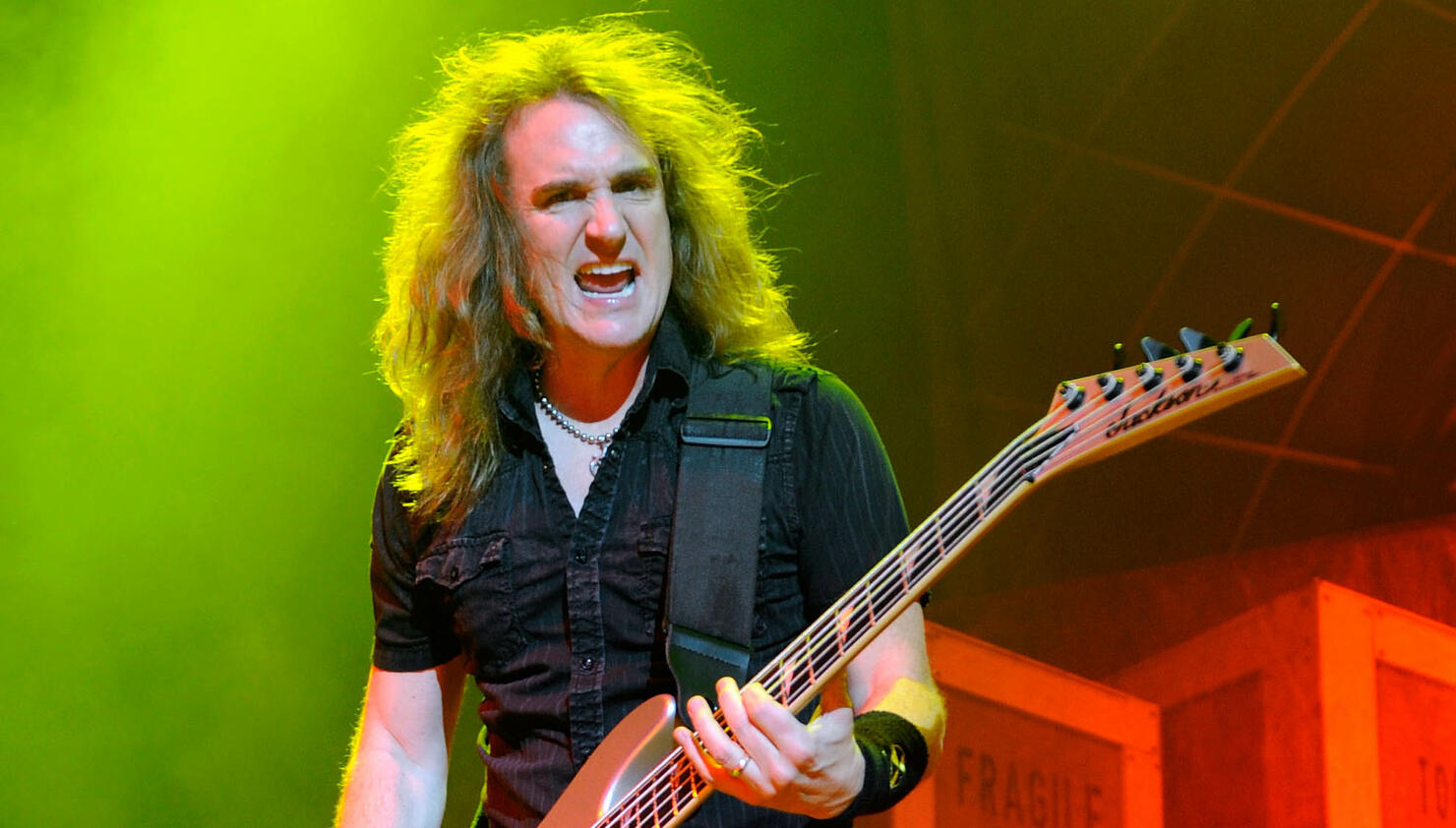 Photo: Getty Images North America