Here's Why T-Pain Is Claiming That Kanye West Stole From Him
By Kiyonna Anthony
September 8, 2021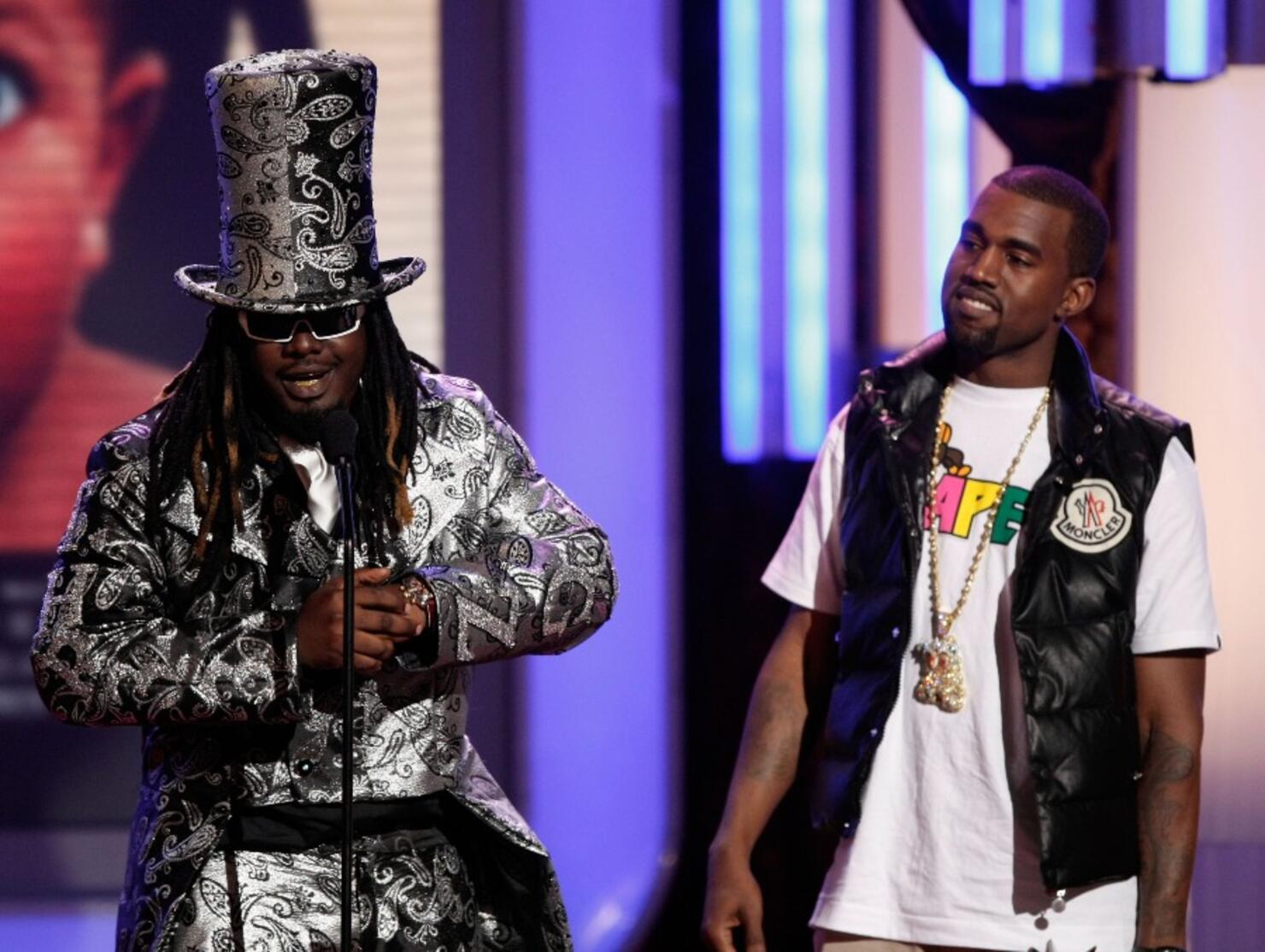 Kanye West may be an innovative genius, but even the most seasoned artists can be inspired by novices — at least according to T-Pain. On Monday, the Nappy Boy Radio host took to Twitch to share a story about the time Kanye allegedly stole one of his lyrics after deeming it "too corny to ever say" again. Pain revealed,
Bro, Kanye stole one of my corny lines. I couldn't believe it. After he told me it was corny. It was one of the Pre-mixtapes before I released it. And on one of the songs I said, 'I got beef like two burgers, you ****** win slow and I'm smarter than Steve Urkel.' Now, keep in mind the Winslow family, right. Corny as ****. I knew it was corny when I said it."
Pain says Kanye reaffirmed his belief that the line was lame by telling the "Buy U A Drank" singer, "Don't ever say that." But much to Pain's surprise, the Donda rapper put his own spin on the vexed lyric and featured it on one of his most critically acclaimed album, My Beautiful Dark Twisted Fantasy. On the 2010 title track "Dark Fantasy", Kanye rapped,
Too many Urkels on your team, that's why your wins low
Despite the corny bar debacle, T-Pain insists that he's not hating on Ye', he's simply sharing his experience. He continued,
So this is why I say corny lines 'cause in my heart, I know they're corny. But if the right person says it, it's not corny anymore apparently. All of a sudden I'm hating because, 'You can't fill up the stadium.' Yes I can, I've done it. But I'm also letting people hear finished songs."
Both lines will go down in history as two of the most creative bars in hip hop; so everybody wins. Check out the full video below.