Nicki Minaj Reveals Why She Wasn't Featured On Doja Cat's Album
By Hayden Brooks
September 8, 2021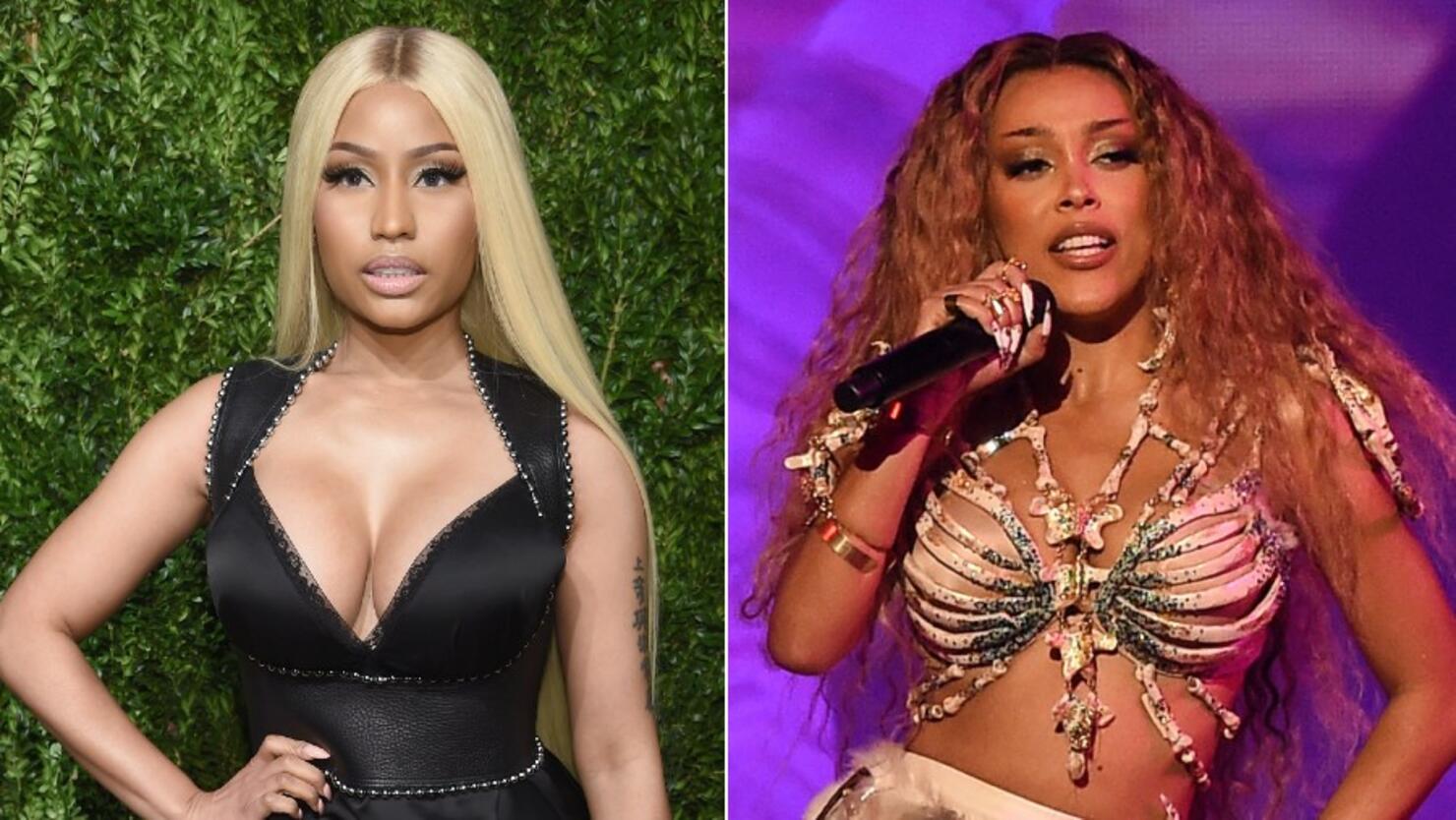 Nicki Minaj and Doja Cat almost collided on the latter's album, Planet Her. However, the team-up never came to fruition and Minaj has offered an explanation.
During a Twitter Spaces chat, Minaj said that she was asked to appear on the LP after receiving two cuts, including "Get Into It (Yuh)," but she wasn't able to connect with Doja the same way that she linked up with BIA for the "Whole Lotta Money (Remix)." "It's not that I'm too busy at all. It's just that there were middle people involved in that situation so I had told her," the rapper explained. "If it was like how me and BIA were direct and we dealt with each other directly, it would be different."
Additionally, when it came down to song selection, Minaj said that she simply wasn't feeling "Get Into It (Yuh)." "I didn't love that song because I didn't think I could bring anything to it," she added of the situation. "So I asked them to send me something else…I think that was the second song they sent me, but I asked them to send me something else. And they didn't send me anything else."
Doja previously teased the Minaj feature on the third studio effort, telling Instagram Live viewers, "I was supposed to get a feature on that song and it didn't happen because I think the song wasn't giving what it needed to give."