Geddy Lee Is Part Of 'Super-Secret Project' With Barenaked Ladies Frontman
By Andrew Magnotta @AndrewMagnotta
September 9, 2021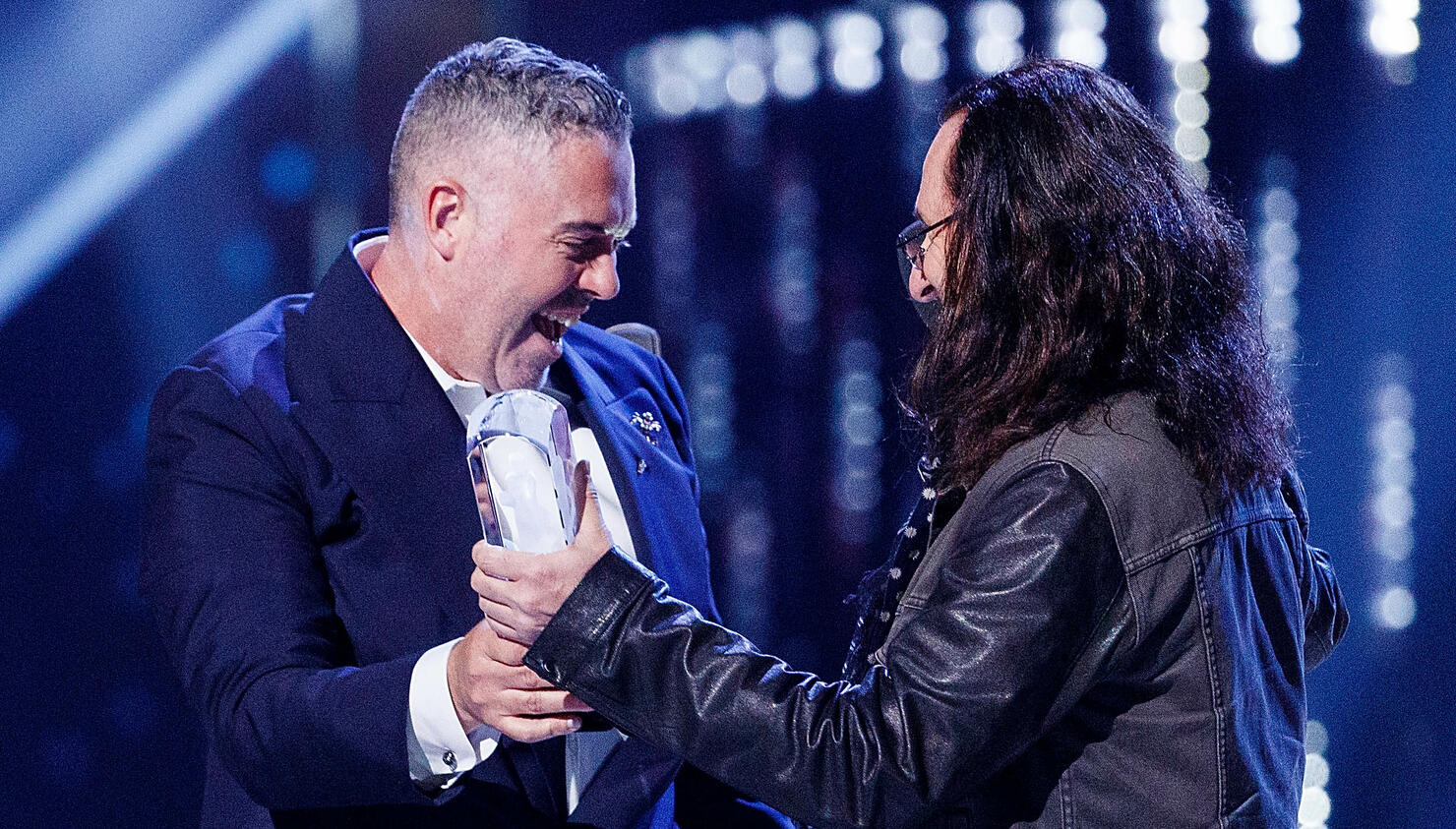 Photo: Getty Images North America
Rush's Geddy Lee has apparently been working on a "super-secret project" with Barenaked Ladies frontman Ed Robertson.
Robertson teased the venture in a recent conversation of Classic Rock magazine while discussing his close bond with his fellow Ontarian.
"Geddy is somewhere between my surrogate father and imaginary big brother," Robertson explained. "I love him so much. I was in the studio with him yesterday for a super-secret project that I can't talk about."
Lee goes back some years with the Barnaked Ladies. He inducted the band into the Canadian Music Hall of Fame in 2018 and apparently also let them it some unique gear that was used on the Barenaked Ladies' latest studio album, Detour de Force.
For Robertson, his friendship with Lee hasn't at all dimmed his admiration for him.
"It wasn't just another instrument laying around in the studio," Robertson said of Geddy's contribution to the last album sessions. "There's my guitar, there's [Jim Creeggan's] bass and there's Geddy's Taurus pedals. They're like sacred objects."
While Lee has expressed a hope to make new music in the years since Rush's last tour, it's been unclear what he's working on (if anything) musically and with whom.
He and Alex Lifeson are still close, but neither has indicated that their friendship has worked its way back to the recording studio. Lifeson, however, has an album arriving this fall with a project called Envy of None.