Jason Aldean Gushes About Filming Video For Carrie Underwood Duet
By Hayden Brooks
September 9, 2021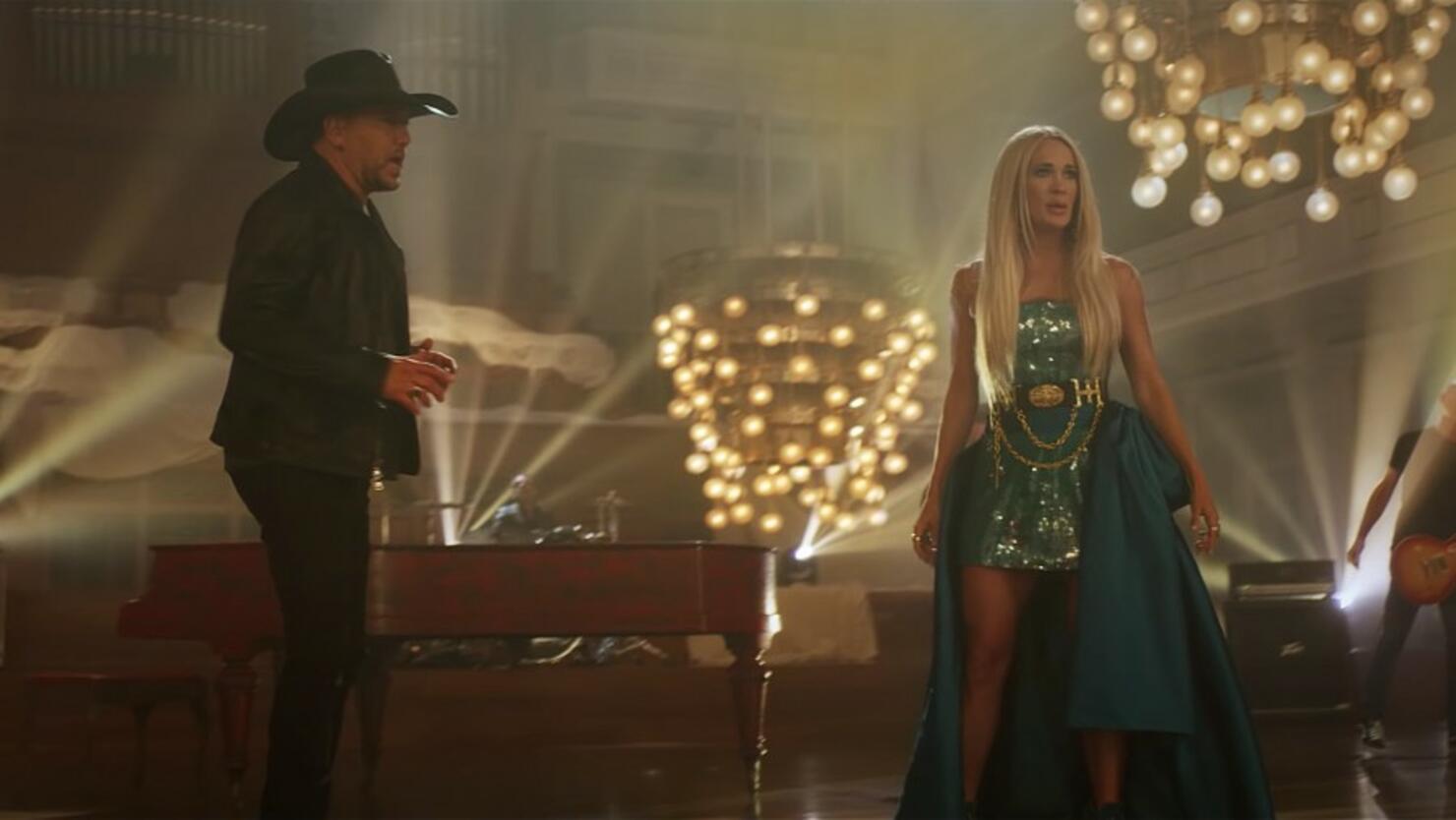 Photo: YouTube/Jason Aldean
Jason Aldean stepped outside of his comfort zone to shoot the video for "If I Didn't Love You," his new duet with Carrie Underwood.
On Wednesday (September 8), Aldean and Underwood's new clip dropped and it sees the country titans capture the tension of the love song at Nashville's Schermerhorn Symphony Center. During the Shaun Silva-directed visual, viewers see the pair sing passionately on stage together as the clip flashes in sync with the pace of the heartbreak anthem. "Carrie was made for this song, but also for this video," Aldean said of the four-minute clip in a press release. "I'm glad that she was down to get together to make it…It's something that turned out a little outside of what I'd normally do, which is always cool."
"If I Didn't Love You" serves as the lead single from Aldean's upcoming 10th studio effort. While it was produced by Aldean's longtime collaborator Michael Knox, it was written by his bandmates Kurt Allison and Tully Kennedy, alongside Lydia Vaughan and John Morgan.
"I'm usually not a guy into doing real sappy-type love songs — not that this is sappy. It's more of a kind of breaking up and getting over it kind of song. To me that's a kind of love song," Aldean recently told iHeartCountry of the track, citing famed pairings like Dolly Parton with Kenny Rogers and Tim McGraw with Faith Hill as inspiration for teaming up with the American Idol alum. "When you get it right, it's really cool."