Moderna Developing A Single-Dose Booster Shot For The Flu And COVID-19
By Bill Galluccio
September 9, 2021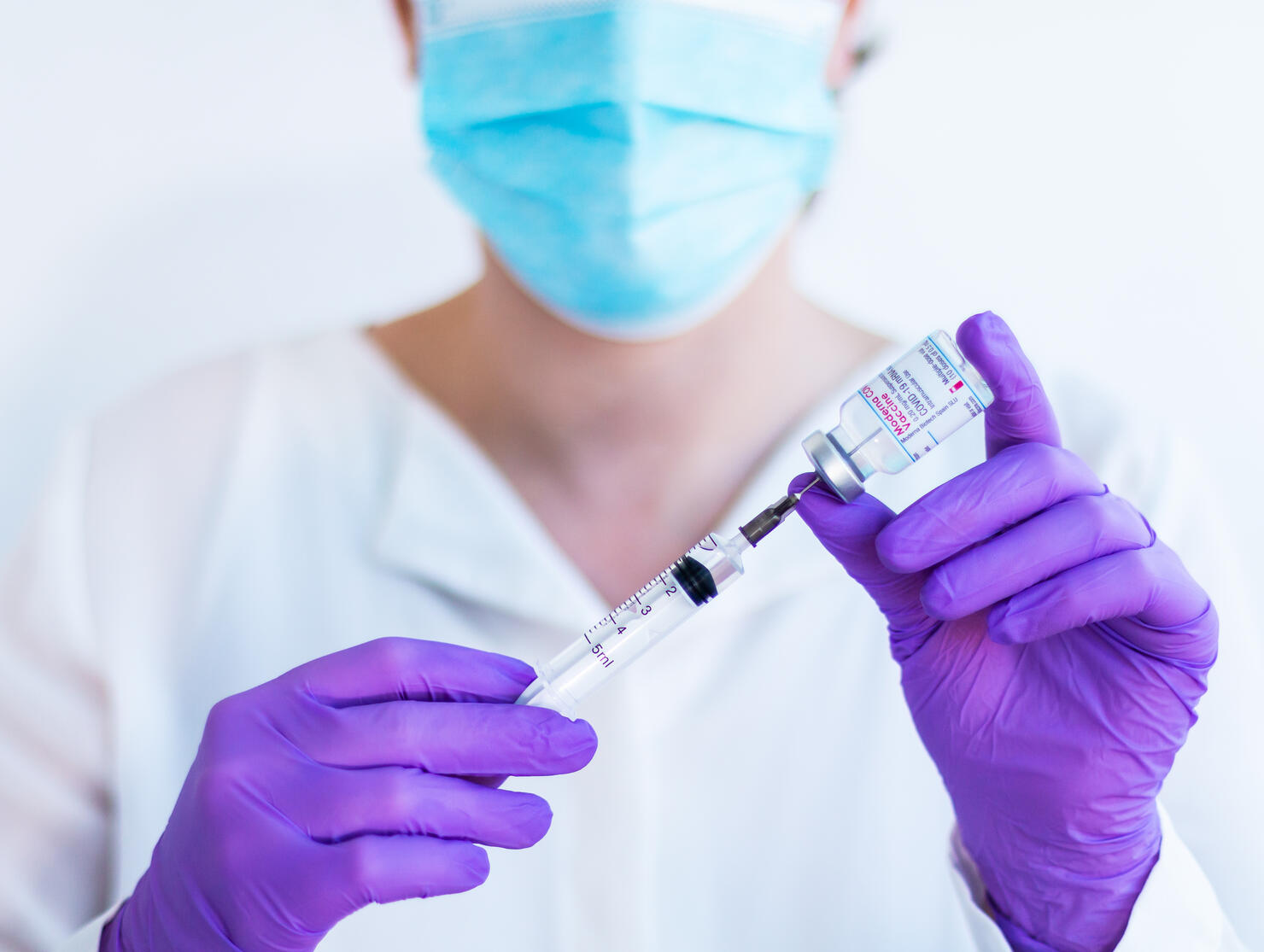 Moderna announced that it is working on a single-dose booster shot the combines the flu and COVID-19 vaccines. The shot is currently in development, and the company did not provide any details about when it will be available. The company has over three dozen programs in development and 22 ongoing clinical studies.
"I am proud of the progress that the Moderna team has made in advancing our best-in-class mRNA pipeline while addressing the global COVID-19 pandemic. We believe our mRNA platform can solve the world's greatest health challenges, from diseases impacting millions to ultra-rare diseases impacting dozens, to medicines personalized down to the individual level," said Stéphane Bancel, Chief Executive Officer of Moderna. "Today, we are announcing the first step in our novel respiratory vaccine program with the development of a single-dose vaccine that combines a booster against COVID-19 and a booster against flu. We are making progress on enrolling patients in our rare disease programs, and we are fully enrolled in our personalized cancer vaccine trial. We believe this is just the beginning of a new age of information-based medicines."
The drugmaker also provided updates on the ongoing clinical trials for its COVID-19 vaccines. The company said that it has applied for an emergency use authorization for a third booster shot.
"In the amended Phase 2 study, a booster dose of mRNA-1273 at the 50 µg dose level boosted neutralizing titers significantly above the Phase 3 benchmark. After a third dose, a similar level of neutralizing titers was achieved across age groups, notably in older adults (ages 65 and above)," Moderna wrote in a press release.
The pharmaceutical company said it has applied for an emergency use authorization for its COVID vaccine in adolescents and said the clinical trial has shown a vaccine efficacy of 100%.
"The Phase 2/3 study of mRNA-1273 in adolescents ages 12-17 years showed that no cases of COVID-19 were observed after two doses of vaccine using the primary case definition, consistent with a vaccine efficacy of 100%. Generally well-tolerated, the majority of adverse events were mild or moderate in severity."
Moderna also said that a clinical trial for children between 6 months and 11 years is ongoing. However, it did not say when it expects to apply for an emergency use authorization for children.