Biden's COVID Plan Could Mandate Vaccines Or Tests For 2/3 Of U.S. Workers
By Bill Galluccio
September 9, 2021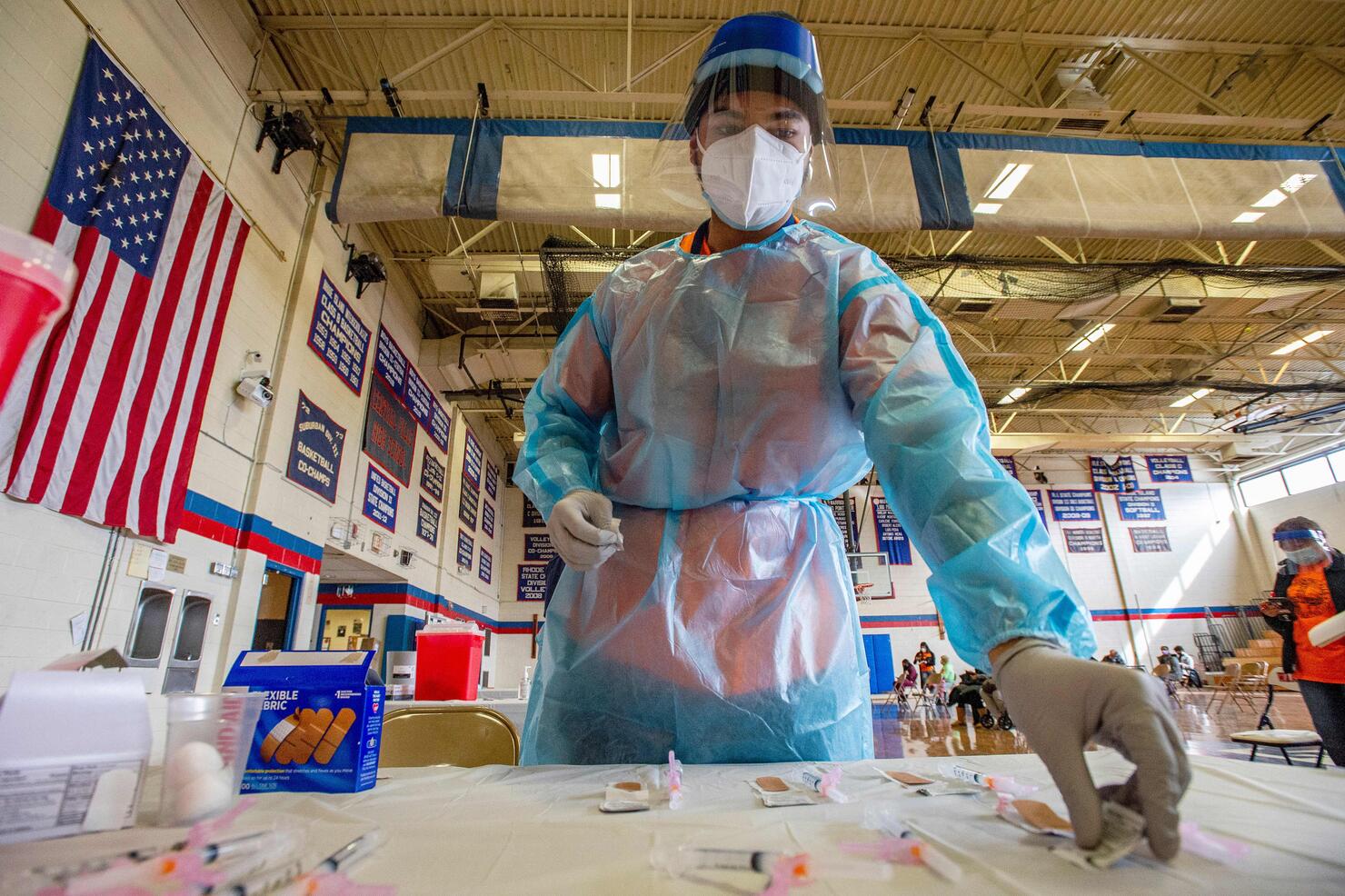 President Joe Biden is expected to announce that all federal workers must get vaccinated against COVID-19 during a speech on Thursday (September 9) detailing his administration's updated plan to fight the coronavirus pandemic. There will not be an option for employees to opt out of the mandate by agreeing to regular COVID testing. Biden's executive order will also apply to employees of contractors who do business with the federal government.
Biden will also ask the Labor Department to create a rule requiring all businesses with at least 100 employees to ensure their workers are fully vaccinated or tested at least once a week. The new rule is expected to impact nearly 100 million workers, which is roughly 2/3 of the workforce.
According to Fox News, Biden's plan will focus on six things: vaccine requirements, booster shots, keeping schools open, increasing testing and requiring masks, economic recovery, and improving patient care.
"He's going to build on our mandates requirements, making it so that workers in the federal government or others have to get vaccinated, we've seen that work," White House press secretary Jen Psaki said.
"We can't declare with a magic wand from the federal government that every person has to be vaccinated. School districts can do that, leaders and states can push their school districts to do that. That's important. Companies can do that and make those requirements for their employees," she added. "That's something some larger companies have done, and that's a model. So those are all pieces the president will talk about today."
While the White House has not provided many details about the plan, Biden will provide more information when he addresses the nation at 5 p.m. ET on Thursday.