Rare Albino Rattlesnake Found In Texas Hill Country
By Anna Gallegos
September 9, 2021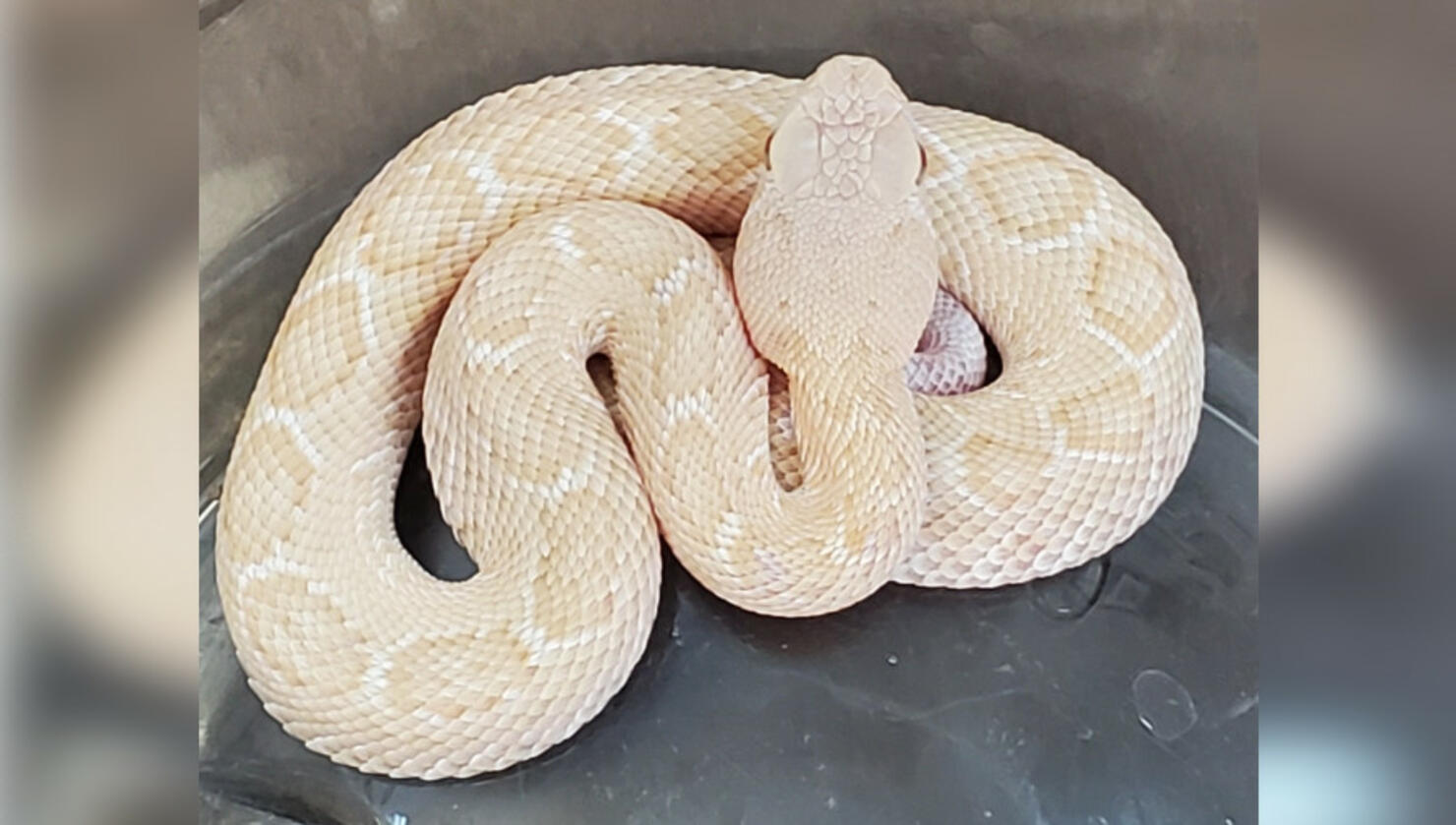 Photo: Texas Hill Country Wildlife
Finding a rattlesnake in Texas is nothing new, but a landowner near Austin recently spotted an uncommon looking critter.
The albino western diamondback rattlesnake was found on a farm in Mason County on August 30. The snake was around eight to 11 inches long and was released back into the wild after a biologist with the Texas Parks and Wildlife Department got a look at it.
"Albinism is very rare in rattlesnakes," a TPWD spokesperson told MySA. "Our biologists say they see albino western diamondback rattlesnakes pop up from time to time around the state but again, it's rare."
This one has a beautiful off-white color and distinct red eyes caused by a genetic quirk. These all white snakes are also not common because their color makes it harder for them to hide from predators, like eagles and coyotes.
"Fortunately, true albinism occurs very rarely in the wild," according to the TPWD. "Some say it happens only once in every hundred thousand births. Others claim it is even more rare — one in a million."
Western diamondbacks are venomous but they tend to leave humans along unless threatened. According to the National Safety Council, a person is more likely to be killed by lightning than by a snake bite.