Rick Ross Has Thoughts On The Kanye West & Drake Beef
By Hayden Brooks
September 9, 2021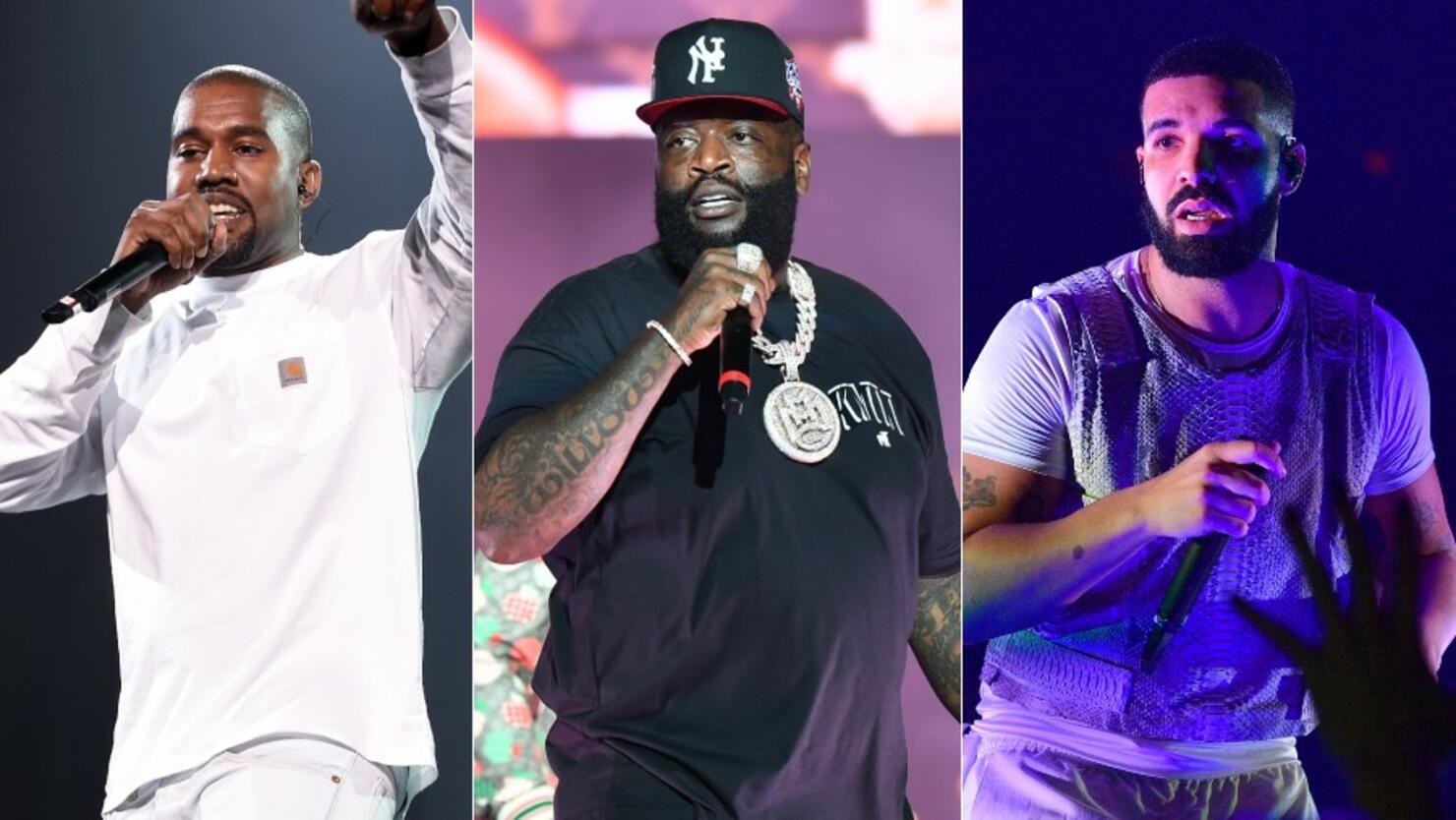 Rick Ross is smiling his way through the Kanye West and Drake beef.
During a recent conversation on Power 105.1's The Breakfast Club, Rozay said he's been simply sitting on the sidelines of the infamous feud between the rap titans. "I was just enjoying it. I was smiling," he told co-host Charlamagne Tha God of the back and forth disses between the stars and their respective albums, Donda and Certified Lover Boy. "I never took none of that sh*t personal. Dudes rich, man. I don't even think they trippin' about that sh*t, man. I'm gonna just be honest, I don't think they trippin' about that sh*t!"
Despite the feud, Ross credited West for promoting the project in honor of his late mother, Donda West, who passed away in 2007. "To me that's priceless," he exclaimed. "You got the world paying homage to the spirit and the legacy of your mother. That was the most important part of it to me ... that was legendary."
When pressed about the idea of a West album written by Drake and a Drake album written by West, Ross responded with a smile, saying, "I might need to make that call. You know Rozay can make that call."
Besides talking about the Yeezy vs. Drizzy battle, the rapper shared his thoughts about just just-released book, The Perfect Day to Boss Up: A Hustler's Guide to Building Your Empire. "We ain't got no time to waste," the rapper said of the advice he offers in the book. "So we gonna wake up every morning and go hard. We 'gon rep, we 'gon do what we do and we're gonna elevate it. And to me, don't measure your success based on gold and money, just measure your success based on happiness."