T.J. Watt, Steelers Agree To Record Long-Term Deal: Report
By Jason Hall
September 9, 2021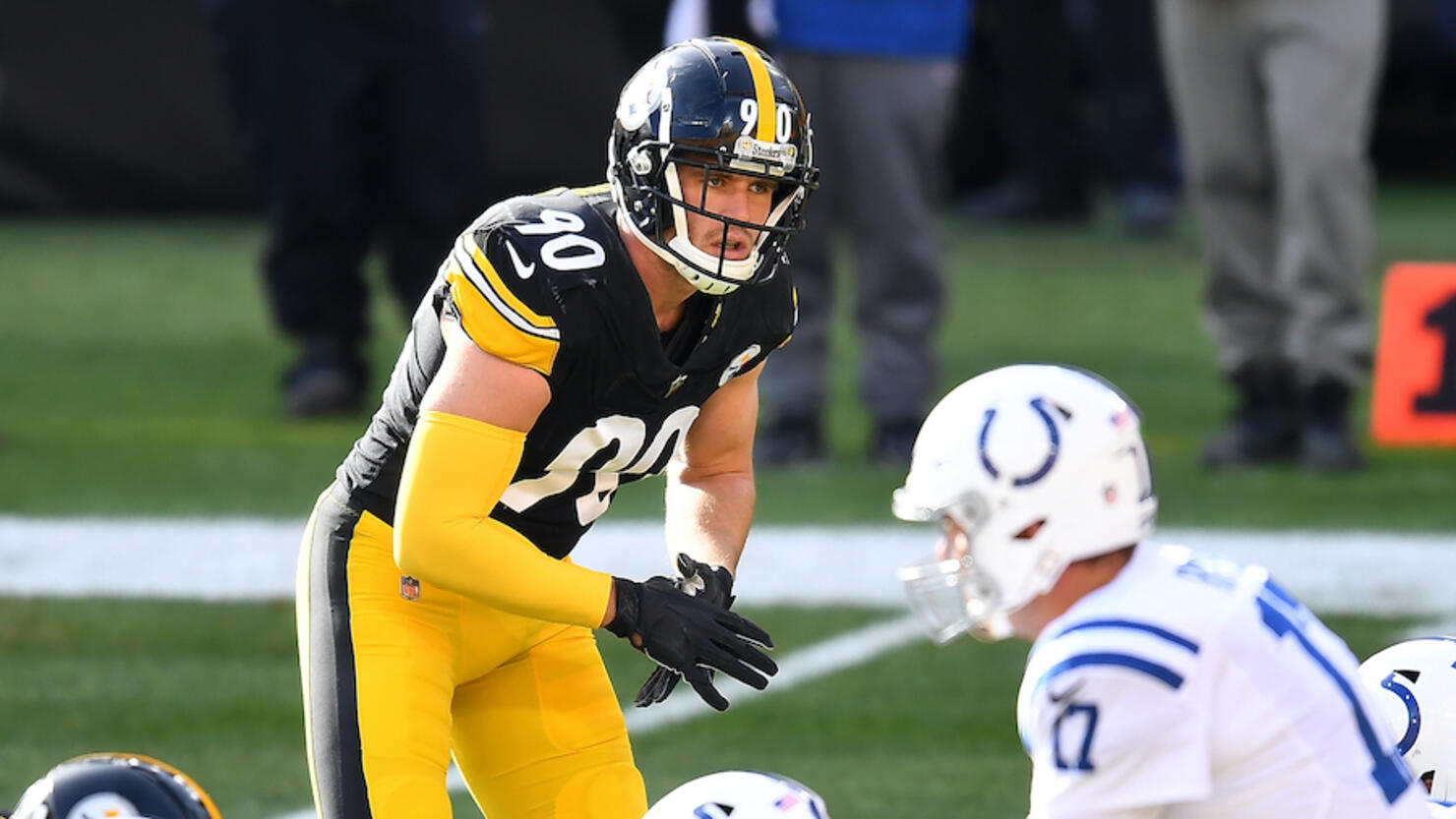 T.J. Watt and the Pittsburgh Steelers have reportedly reached an agreement on to a record-setting long-term contract extension.
NFL Network's Ian Rapoport reports Watt has agreed to a four-year extension worth more than $112 million, which includes $80 million guaranteed, making the 26-year-old pass rusher the highest paid defensive player in the NFL.
Watt will receive an average of $28.003 million annually as part of the contract extension. The news comes one day after ESPN's Brooke Pryor reported Watt was "back at practice" on Wednesday (September 8) and "fully participating," which included "the team period."
Last month, Steelers defensive coordinator Keith Butler confirmed Watt wasn't practicing because he's yet to sign a long-term contract agreement, WPXI reported.
Sources: The #Steelers and star pass-rusher TJ Watt have a mega-deal. He's going to sign a 4-year extension worth more than $112M — $28.003M average per year — with $80M fully guaranteed at signing. The highest paid defensive player in football. 💰 💰 💰

— Ian Rapoport (@RapSheet) September 9, 2021
Watt had previously participated in on-field individual drills, but has been absent from team training camp activities at Heinz Field.
Butler addressed Watt's absence while speaking to reporters after the team's August 7 practice and said there was no timetable for the 2020 Defensive Player of the Year award finalist to begin participating in team drills.
"That's none of my business," Butler said via WPXI. "I hope he signs a contract. When he gets it done, then we'll talk about that."
Head coach Mike Tomlin also said he wouldn't speculate on when Watt was expected to begin participating in team drills at the time.
"I'm just focused on today and who's working and getting better that way," Tomlin said via WPXI. "I'm sure that's going to naturally run its course. I know (Watt) is working hard with our trainers, so we'll see where it all leads us."
Watt is currently in the final deal of his rookie contract and had previously stated that he didn't intent to holdout for a long-term deal.
Steelers team officials have said they plan on signing Watt to a long-term deal, but team policy prevents contract negotiations from taking place once the regular season begins.
"I love this team, I love all of the coaches and this staff here, and the players," Watt said on the opening day of training camp via WPXI. "I am excited for this season, and that's why I'm here."
Last season, Watt led the NFL in sacks (15) and tackles for loss (26), while also recording 53 tackles, one interception, two forced fumbles and 41 QB hits.