Watch The Jonas Brothers Help Fans Celebrate A Proposal Mid-Concert
By Hayden Brooks
September 9, 2021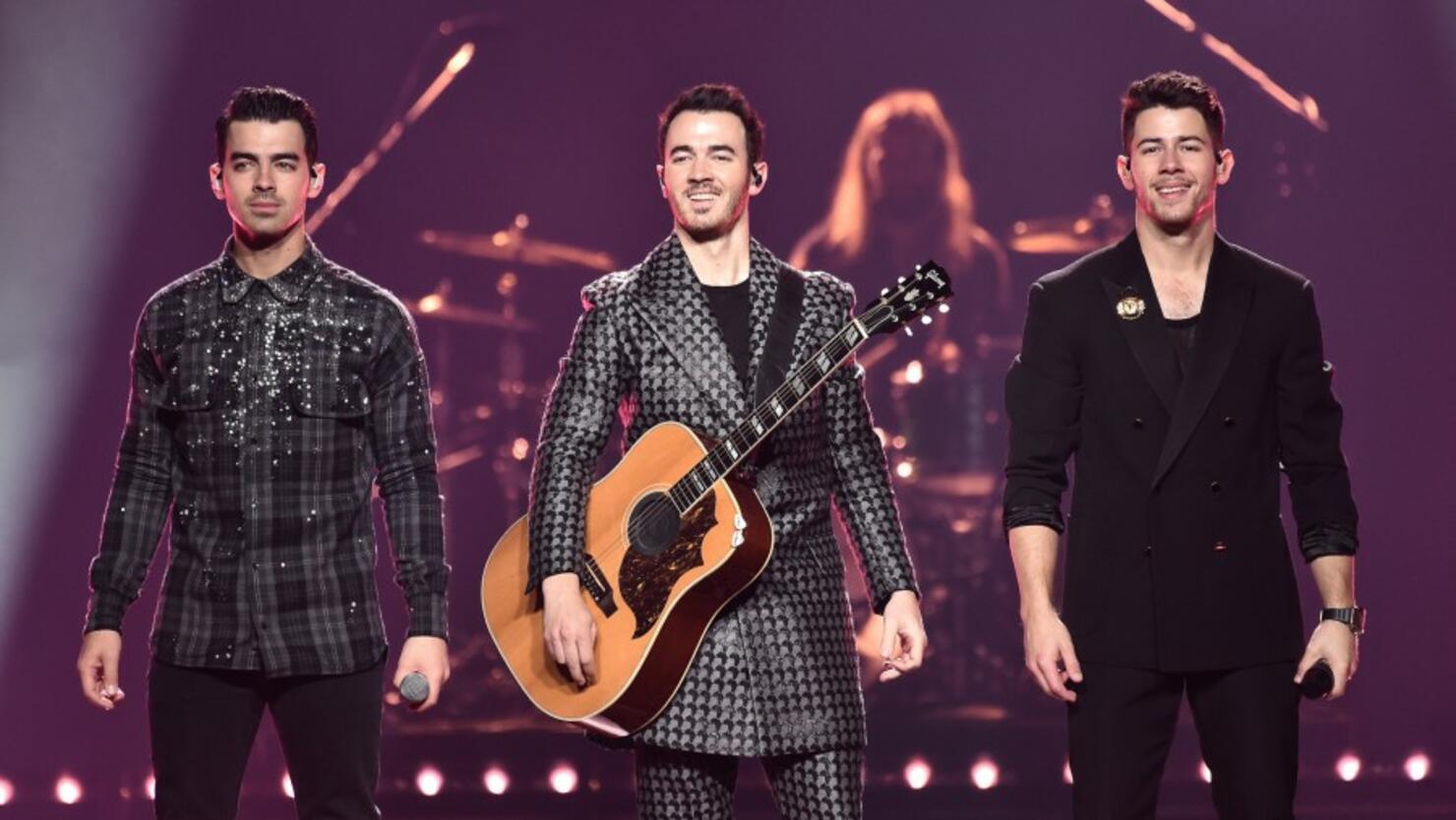 Anything goes at a Jonas Brothers concert.
During the pop trio's recent show at Red Rocks Amphitheatre in Morrison, Colorado, the group was performing their 2007 ballad, "When You Look Me In The Eyes," while their cameraman was filming the number from behind them, only to spot a proposal happening in the front rows of the show. Kevin Jonas was quick to spot the moment happening and jumped to the ledge of the crowd and pointed out the happy couple. "She said yes," he screamed, putting his drink in the air.
"Congrats to you both! Proud to have been a part of your love story," the group captioned the moment, which they shared on TikTok on Wednesday (September 8). At the same show, the group also performed a previously-unreleased track called "Who's In Your Head," which is scheduled for release on September 17.
The Jonas Brothers are in the middle of their "Remember This Tour" with special guest Kelsea Ballerini. The trek is currently underway and set to continue until late October. Click here for a full list of tour dates!