Halsey Opens Up About Their Postpartum Experience
By Ariel King
September 10, 2021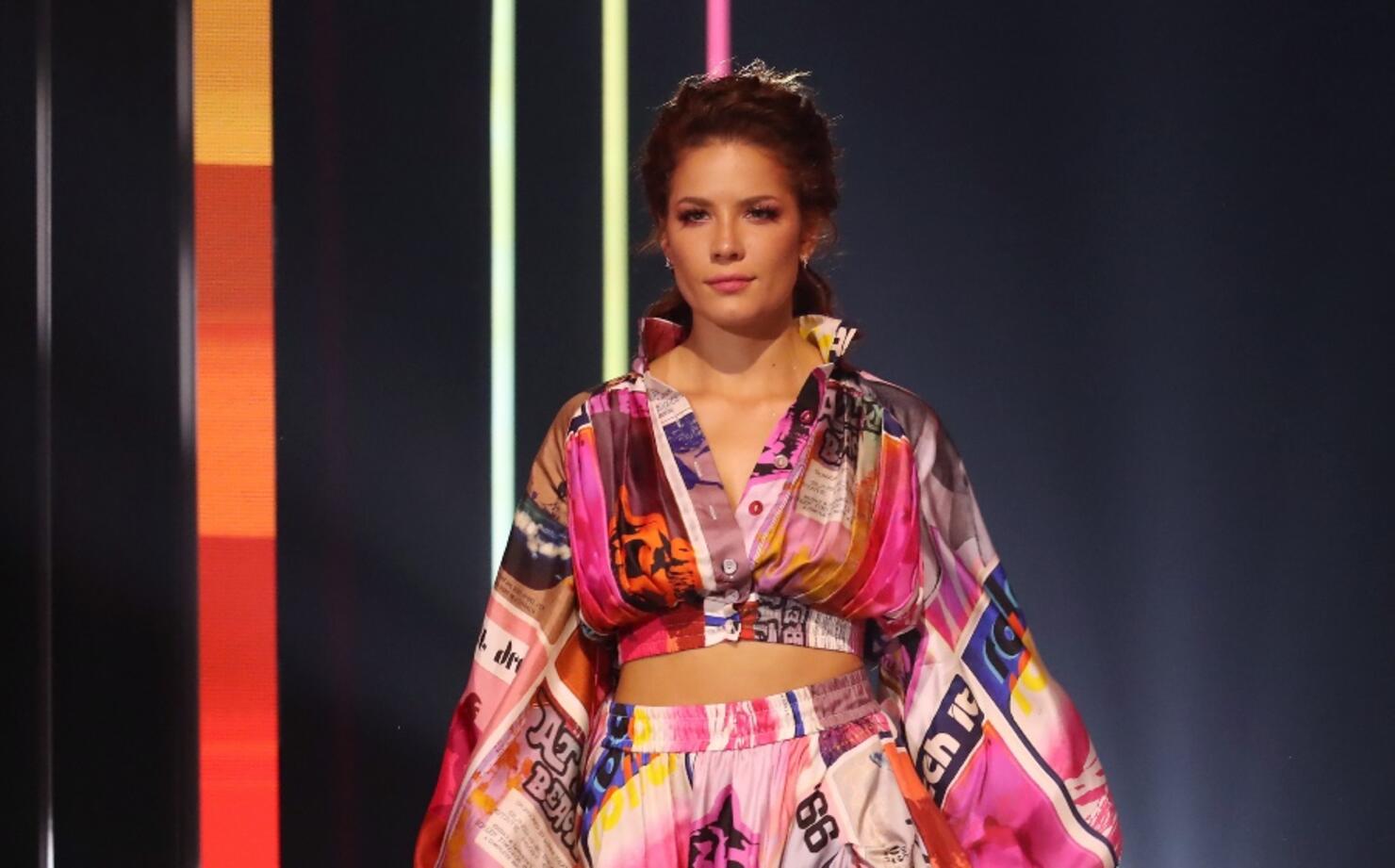 After giving birth in July, Halsey has now taken to Twitter on Thursday (September 9) to share their thoughts on the postpartum experience – particularly in learning how to accept their new body. The gender non-conforming artist, who indicates on social media that they use the pronouns she/they, expressed how their postpartum experience has also made them grapple with their identity.
"The pressure to look 'androgynous' as a means of gender non-conforming expression (as a big t**** breastfeeding mom) coupled with the expectation to have a perfect body right after birth is a cocktail of confusion," the singer said. "I'm patiently reminding myself to do me in any way that feels good."
Halsey also identifies with other mothers and anyone else going through a similar experience. Throughout the length of their pregnancy, Halsey has openly discussed their adjustment to changes in their body. In February, the singer shared that they felt strange to see themself change so quickly.
"My pregnancy has changed my body so much," Halsey shared in their most recent tweets. "Learning how to have a personal sense of style when you're not used to your new shapes has become a real struggle. To all the mommas (or really just anyone going thru something similar) I feeeel you."
The new tweets are not the first time the "Colors" singer took to social media to discuss their postpartum body. Just shortly after giving birth, Halsey posted photos of their child, Ender Ridley Aydin, as well as a close-up photo of their stomach and its stretch marks.
The new mom's most recent album, If I Can't Have Love, I Want Power, finds them embracing motherhood. The project was created to be a concept album that focuses on the joys and horrors of pregnancy and childbirth, with Halsey stating that "it was very important to me that the cover art conveyed the sentiment of my journey over the past few months."
Thursday (September 9), fans also caught a glimpse of a new diamond ring on Halsey's left hand. Speculation arose that the "Without Me" singer and their partner, Alev Aydin, have gotten engaged, however, the news has yet to be officially confirmed.
My pregnancy has changed my body so much. Learning how to have a personal sense of style when you're not used to your new shapes has become a real struggle. To all the mommas (or really just anyone going thru something similar) I feeeel you. ❤️

— h (@halsey) September 10, 2021
The pressure to look "androgynous" as a means of gender non-confirming expression (as a big titty breastfeeding mom) coupled with expectation to have a perfect body right after birth is a cocktail of confusion. I'm patiently reminding myself to do me in any way that feels good.

— h (@halsey) September 10, 2021