Kelly Clarkson's Son Interrupts Chris Martin Serenade For Bathroom Break
By Hayden Brooks
September 10, 2021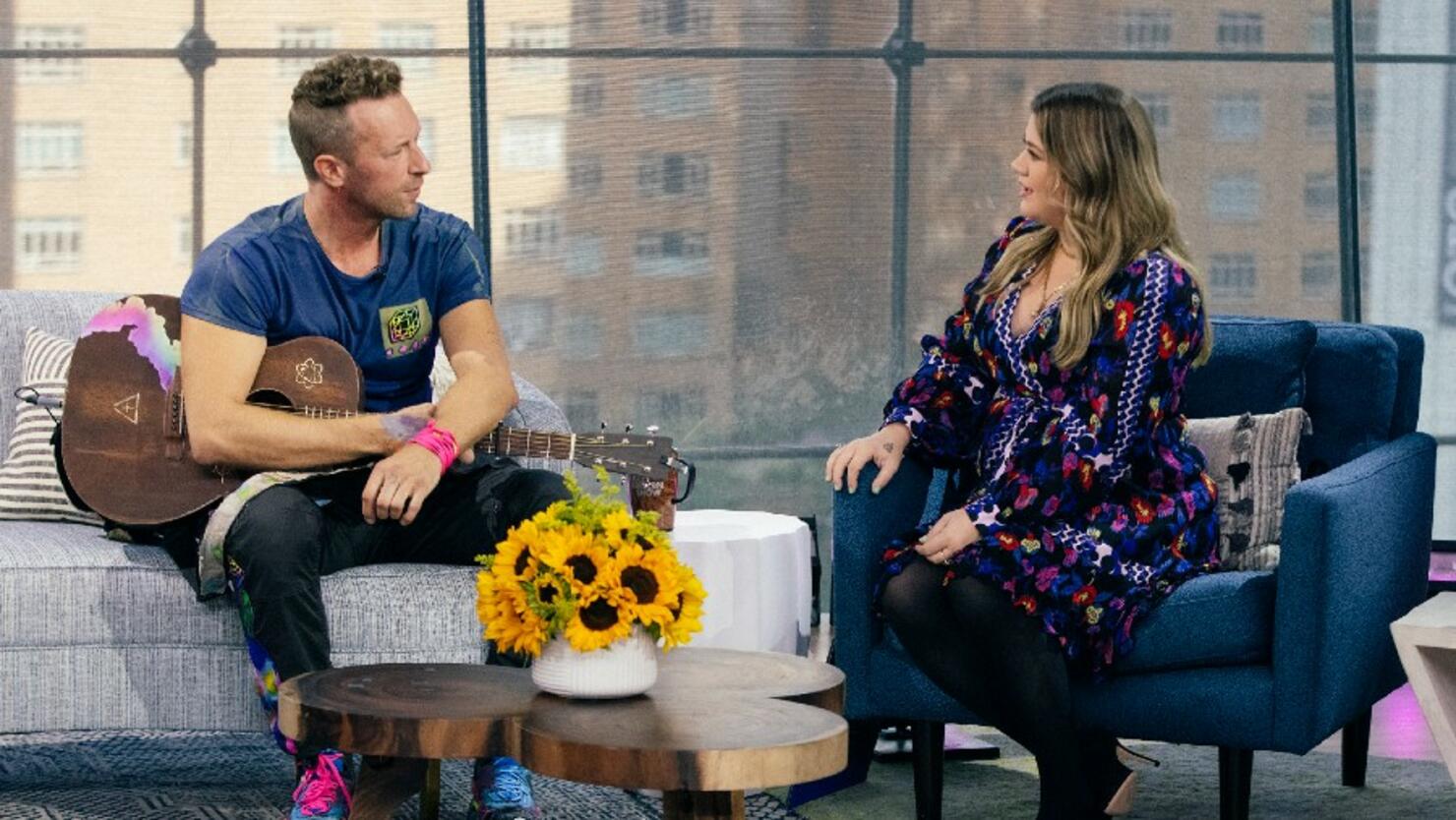 Season 3 of The Kelly Clarkson Show will premiere on Monday (September 13) and a teaser of the premiere starts off with some laughs.
In a newly-released preview, Clarkson's son, Remington Alexander, 5, interrupts Coldplay's Chris Martin's performance to announce that he has to use the bathroom. In the middle of the serenade, which sees the host, 39, and her daughter, River Rose, 7, sing along to the performance of "Yellow," Remington doesn't hold back when he blurts out: "I need to go to the bathroom." As you'd expect, the moment prompted the stars, as well as the audience, to burst out laughing.
In her recent interview with The New York Times, the American Idol alum spoke her mind on the comparisons surrounding her show and The Ellen DeGeneres Show as it heads into her finale season. "No one can take over for Ellen. It's an iconic show," Clarkson said, before sounding off on why she shouldn't be compared to the females that have come before her. "I'm never going to be Whitney Houston — I'm never going to be Cyndi Lauper, Reba [McEntire] or Trisha [Yearwood] or Mariah [Carey]. I'm going to be me. I think that's fine. There's room for everyone at the table."
As per The NY Times' feature, Clarkson's show draws an average daily audience of about 1.3 million viewers, often beating out The Ellen DeGeneres Show, as well as their other competitors. Back in May, NBCUniversal announced that Clarkson's show will be given the time slot that DeGeneres' show holds now when it ends next spring.