Paul Stanley On What It Felt Like To Perform With KISS After Beating COVID
By Andrew Magnotta @AndrewMagnotta
September 10, 2021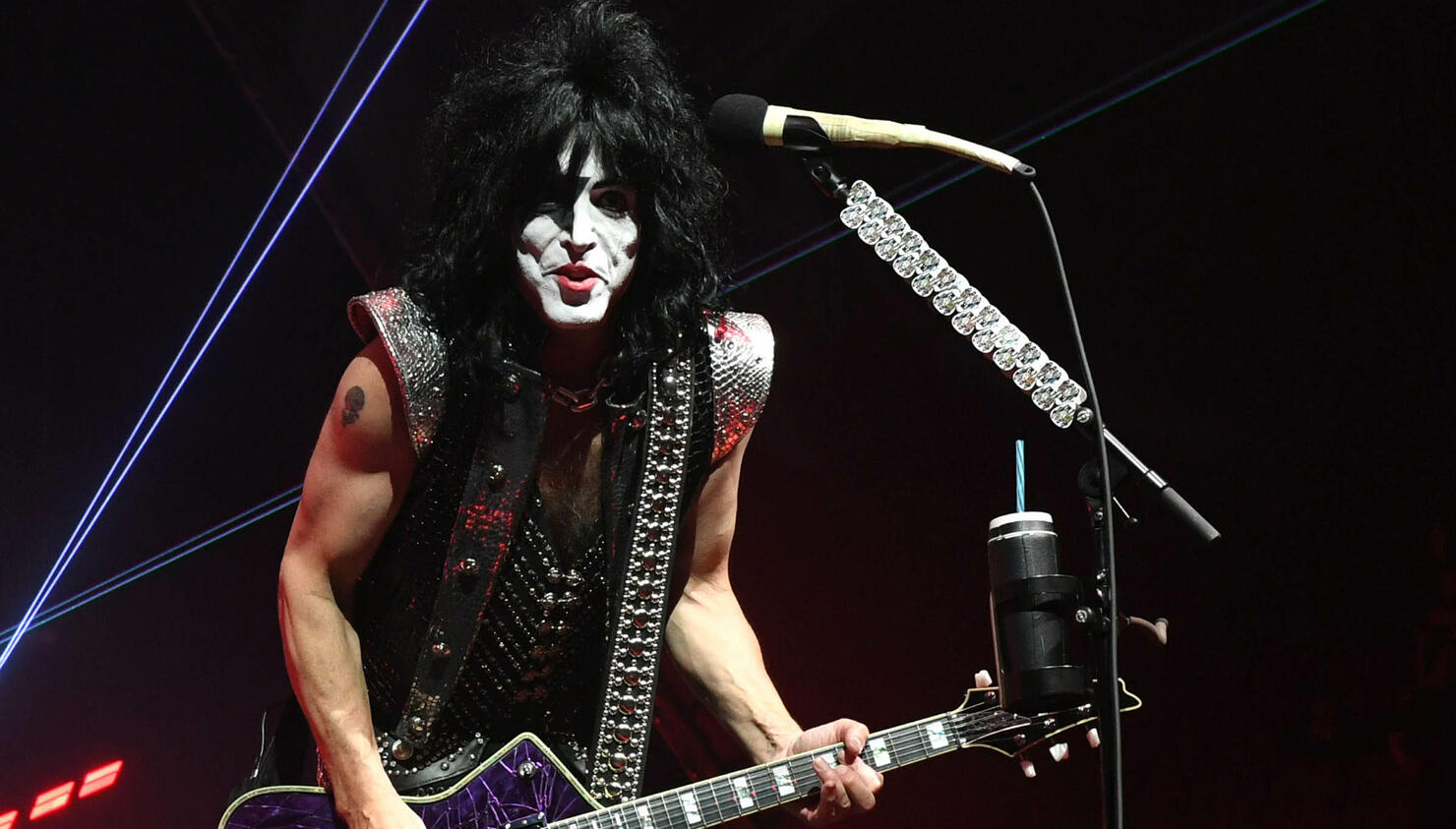 Photo: Getty Images North America
KISS resumed its 'End of the Road' tour Thursday night in California two weeks after the tour was suspended due to positive COVID tests from Gene Simmons and Paul Stanley.
Stanley took to Twitter before the show to share his excitement about Kiss's return. He followed up after the gig to elaborate on what it felt like to lead a two-hour rock concert just 14 days after getting COVID.
"GREAT SHOW TONIGHT!" the Starchild wrote. "I think it's important to tell you that getting through Covid doesn't mean you're over it. I'm surprised to have lingering symptoms that my doctors say will subside. How YOU might recover is a crap shoot. Being double vaxxed pushes the odds in your favor."
Stanley and Simmons have been advocating for vaccination all year. Prior to Kiss revamping the 'End of the Road' tour, the band announced that it was implementing a number of COVID safety precautions and making sure everyone in the band and crew was fully vaccinated before the tour began.
Stanley and Simmons say that they were infected with the more highly-contagious delta variant of the COVID virus. Stanley said the virus "kicked [his] ass" for a few days before symptoms subsided. Simmons said in a radio interview Wednesday that his symptoms were "mild" at worst and it only took him a few days since his own positive test to feel like he was back to 100 percent.
Both Rock and Roll Hall of Famers credit vaccination with their speedy recoveries. While Stanley may not feel completely himself again yet, he was able to ride 25 miles on his bike Tuesday and perform Thursday.
The five shows Kiss was unable to perform due to COVID have been rescheduled for October.
GREAT SHOW TONIGHT! I think it's important to tell you that getting through Covid doesn't mean you're over it. I'm surprised to have lingering symptoms that my doctors say will subside. How YOU might recover is a crap shoot. Being double vaxxed pushes the odds in your favor.

— Paul Stanley (@PaulStanleyLive) September 10, 2021