George W. Bush, Barack Obama Reflect On 9/11 Attacks 20 Years Later
By Regina Park
September 11, 2021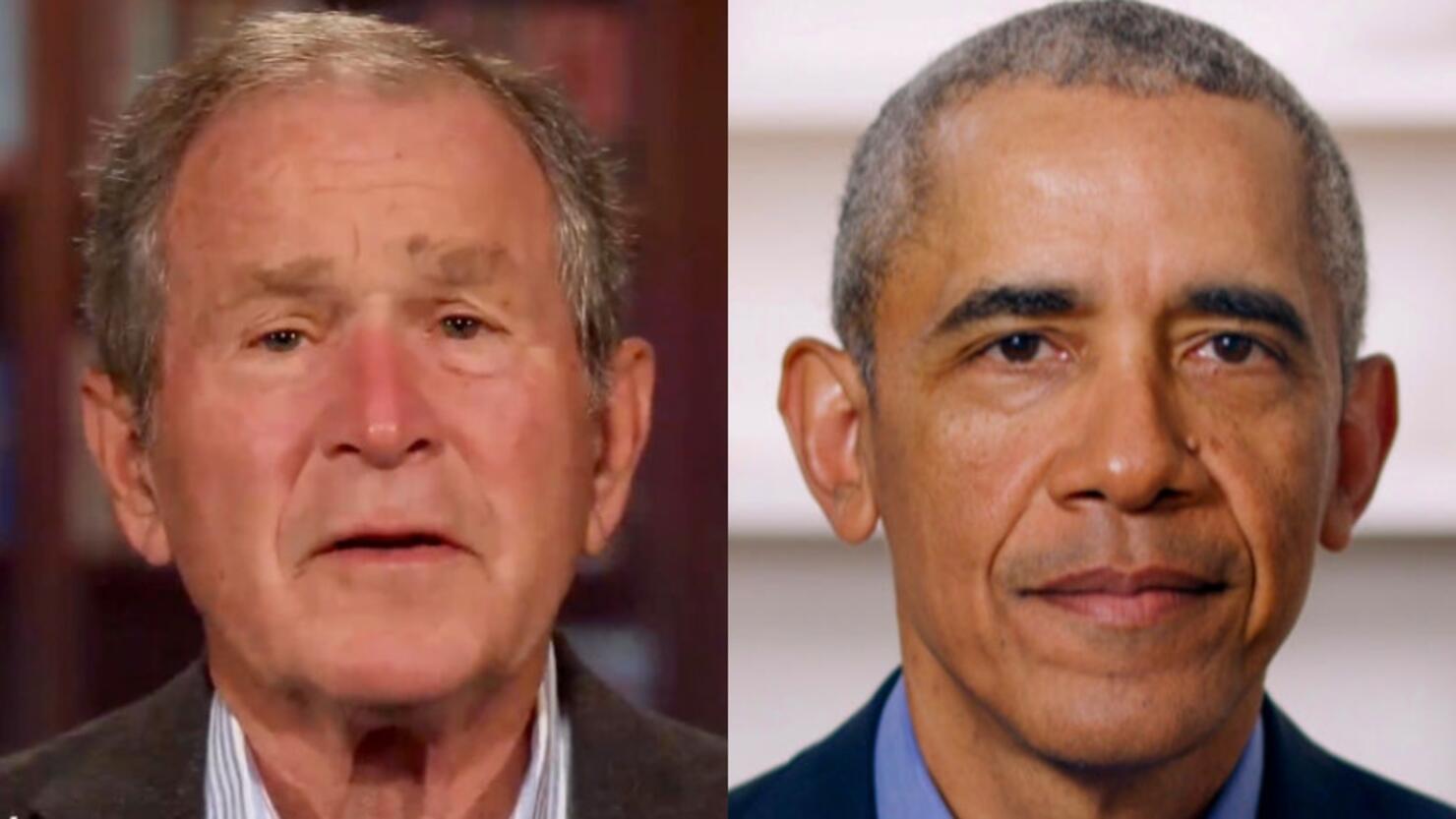 Two former presidents offered their reflections on the day that changed the nation forever.
Former President George W. Bush, who led the nation at the time of the attacks on September 11, 2001, delivered remarks at the memorial in Shanksville, Pennsylvania at the crash site where 40 passengers and crew members aboard United Flight 93 overtook hijackers and averted another target from being hit. 
"Twenty years ago, we all found in different ways, in different places, but all at the same moment, that our lives would be changed forever," Bush said. 
"The world was loud with carnage and sirens, and then silence of voices that would never be heard again," he continued, "These lives remain precious to our country and infinitely precious to many of you." 
The sprawling memorial site honoring the heroism of the passengers and crew was completed in 2015, 14 years after the attack.
Former President Barack Obama offered up his reflections Saturday in a statement, reaffirming his commitment to the families who lost loved ones that fateful day 
"We reaffirm our commitment to keep a sacred trust with their families –– including the children who lost parents, and who have demonstrated such extraordinary resilience. But this anniversary is also about reflecting on what we've learned in the 20 years since that awful morning," Obama wrote. 
"That list of lessons is long and growing. But one thing that became clear on 9/11 –– and has been clear ever since –– is that America has always been home to heroes who run towards danger in order to do what is right."
Today we honor the nearly 3,000 men, women, and children who died on September 11, 2001, and the heroes who have always run towards danger to do what's right. Let's never forget that day, and let's never take them for granted. pic.twitter.com/VkN11wZAMh

— Barack Obama (@BarackObama) September 11, 2021
Bush was joined by former First Lady Laura Bush at the ceremony where Vice President Kamala Harris also gave a keynote address. 
Former First Lady Michelle Obama joined her husband in NYC at the 9/11 Memorial honoring victims who died in the World Trade Center.