Kacey Musgraves Lights The 2021 MTV VMA Stage On Fire With 'Star-Crossed'
By Hayden Brooks
September 13, 2021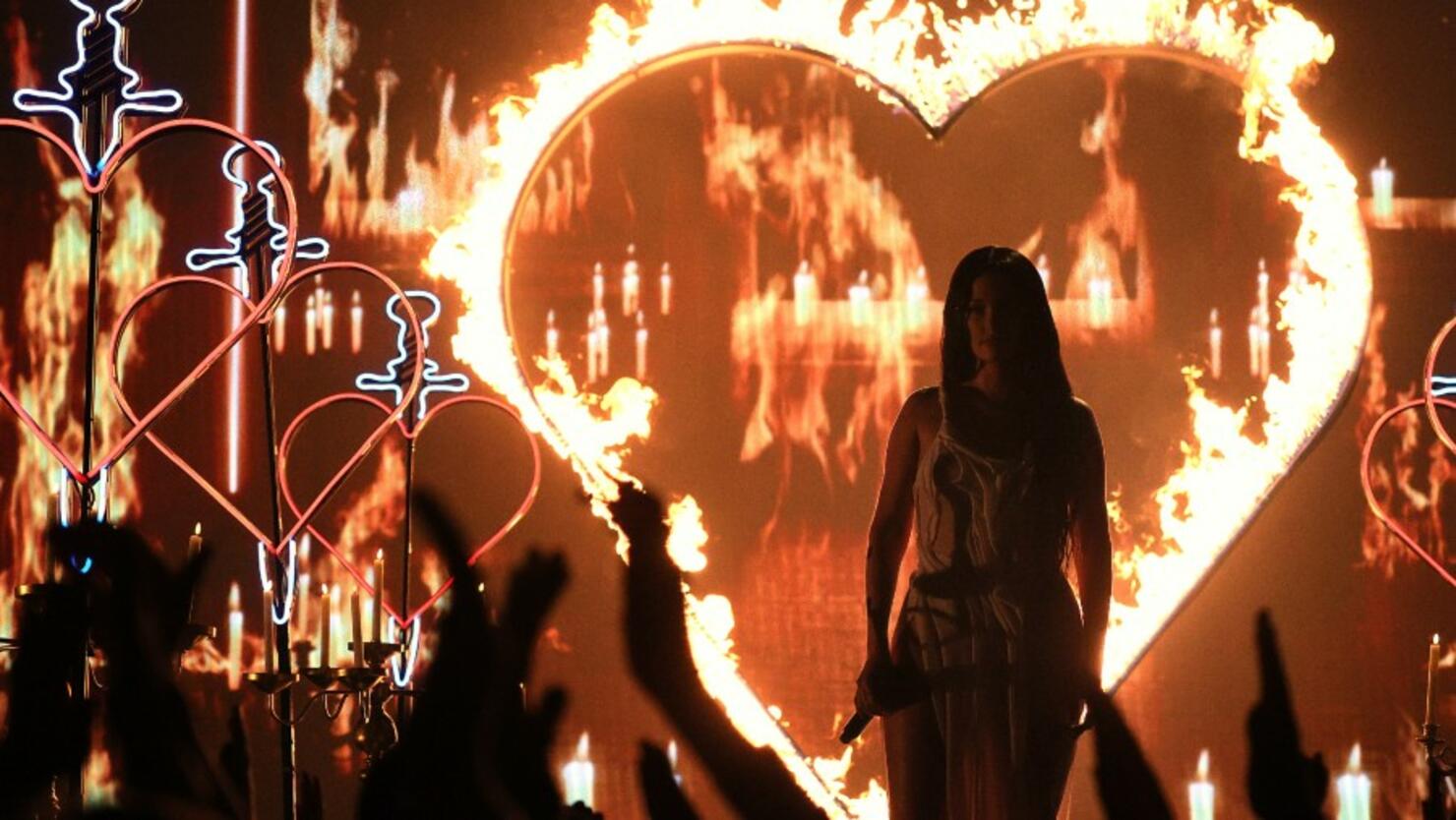 Kacey Musgraves took to the 2021 MTV Video Music Awards stage for her debut at the ceremony, performing the title track from her new album, Star-Crossed.
25 minutes into the ceremony, which was hosted by Doja Cat from Brooklyn's Barclay Center, Musgraves appeared on-stage in a white dress surrounded by candles and neon signs in line with the imagery from her album as the airy track filled the venue. As the number continued, so did the intensity of the number as her set lit on fire for the audience. The performance marked the world-premiere offering of the song, which she produced alongside, Ian Fitchuk and Daniel Tashian and kicks off the LP. "What have we done?/ Did we fly too high just to get burned by the sun?/ No one's to blame/ 'Cause we called all the angels to save us/ Called them by name/ But I guess they got lost/ Star-crossed," she crooned during the ambient hook.
"At the beginning of this year I was like, 'I want the chance to transform my trauma into something else and I want to give myself that opportunity, even if it's painful.' But I'm excited to share 'star-crossed' just because people know me to be a songwriter that writes about what I'm going through," Musgraves previously said of the track. "And I think it would have been extremely awkward if I just acted like this last chapter didn't happen for me. So I think you saw my highlight reel with Golden Hour. And this is the other side of that. And, I mean, there are beautiful parts of that, too."
Star-Crossed is the follow-up to 2018's Golden Hour, which took home four Grammys, including the grand Album of the Year honor. The LP arrives in conjunction with a 50-minute film, which was shot in Los Angeles, and served as the project's visual counterpart. It features cameras from Victoria Pedretti, Princess Nokia, Eugene Levy, RuPaul's Drag Race winner Symone and comedian Megan Stalter.
Musgraves' number was just one of the many buzzworthy moments of the night and included a performance roster of Lil Nas X and Jack Harlow, Twenty One Pilots, Olivia Rodrigo and more.