All Of The Wild Looks From The 2021 Met Gala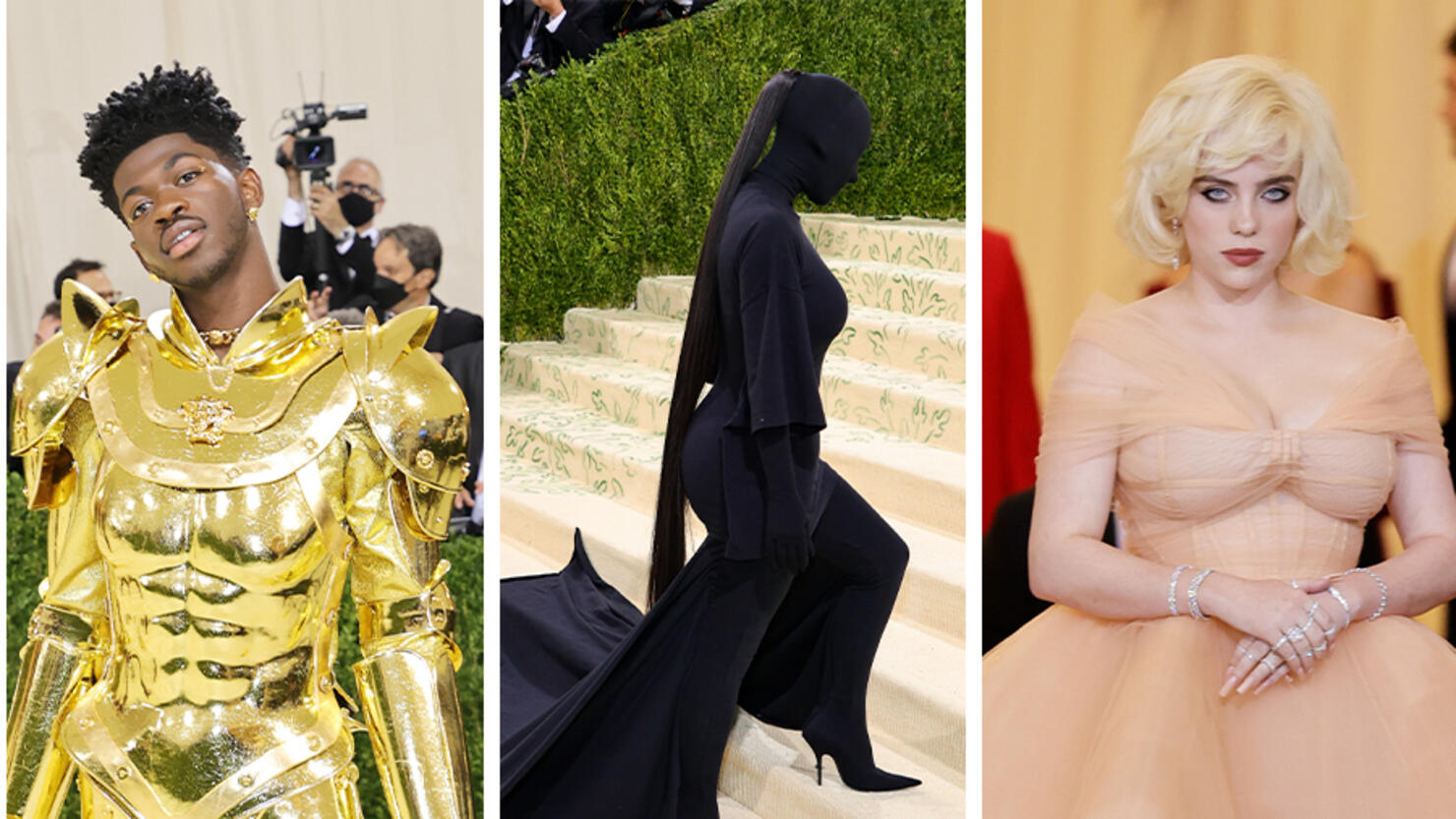 Fashion's most prestige night of the year went down on Monday (September 13) at the 2021 Met Gala in New York City. Ahead of the actual event, your favorite Hollywood titans took to the red carpet of the annual affair to show the world what they've been cooking on the fashion front. For this year's event, we witnessed the stars' interpretation of "In America: A Lexicon of Fashion" with some hits and some misses.
Scroll on below to see how Hollywood celebrated the 75th anniversary of the Costume Institute.
1 of 104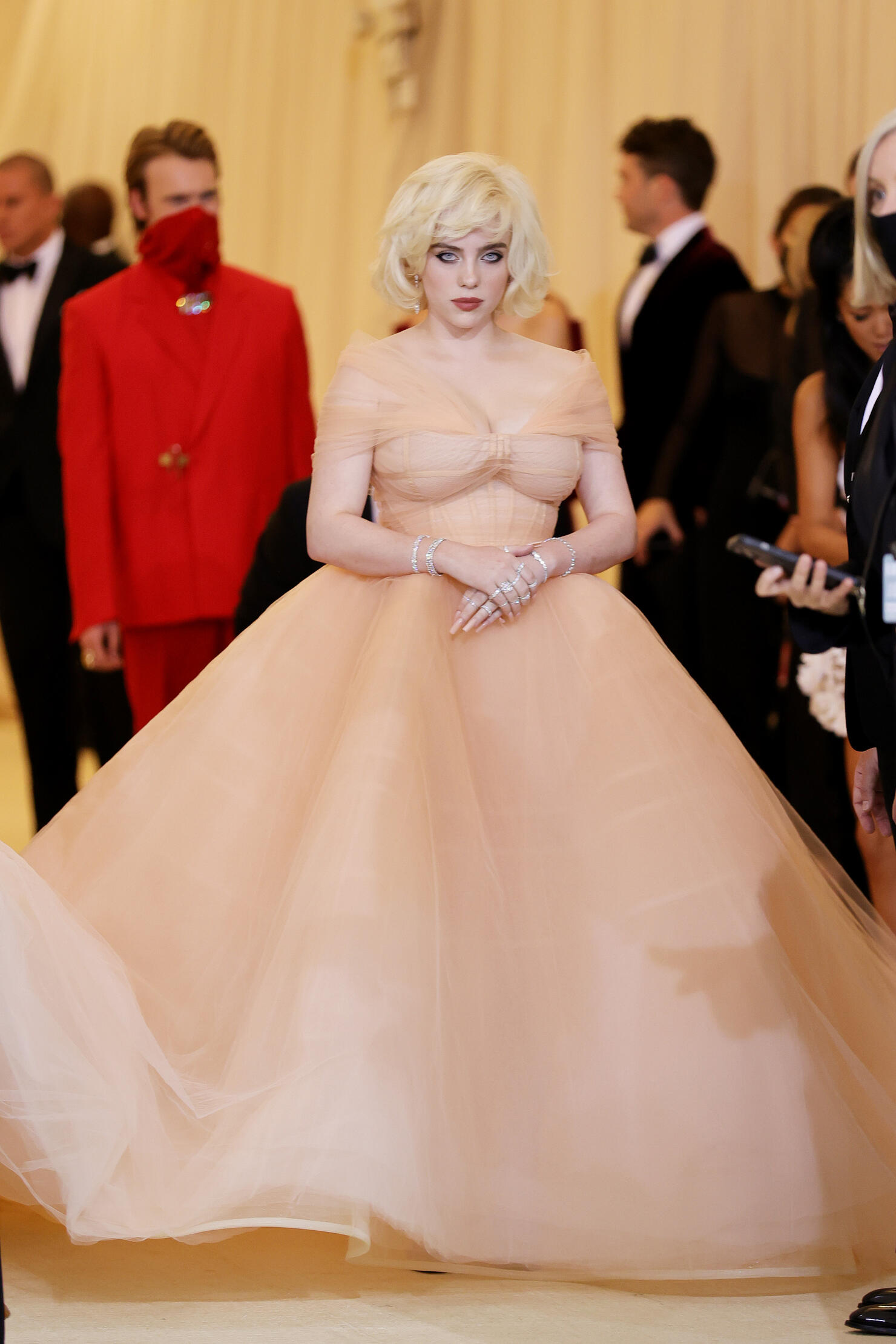 Billie Eilish
Photo: Getty Images
2 of 104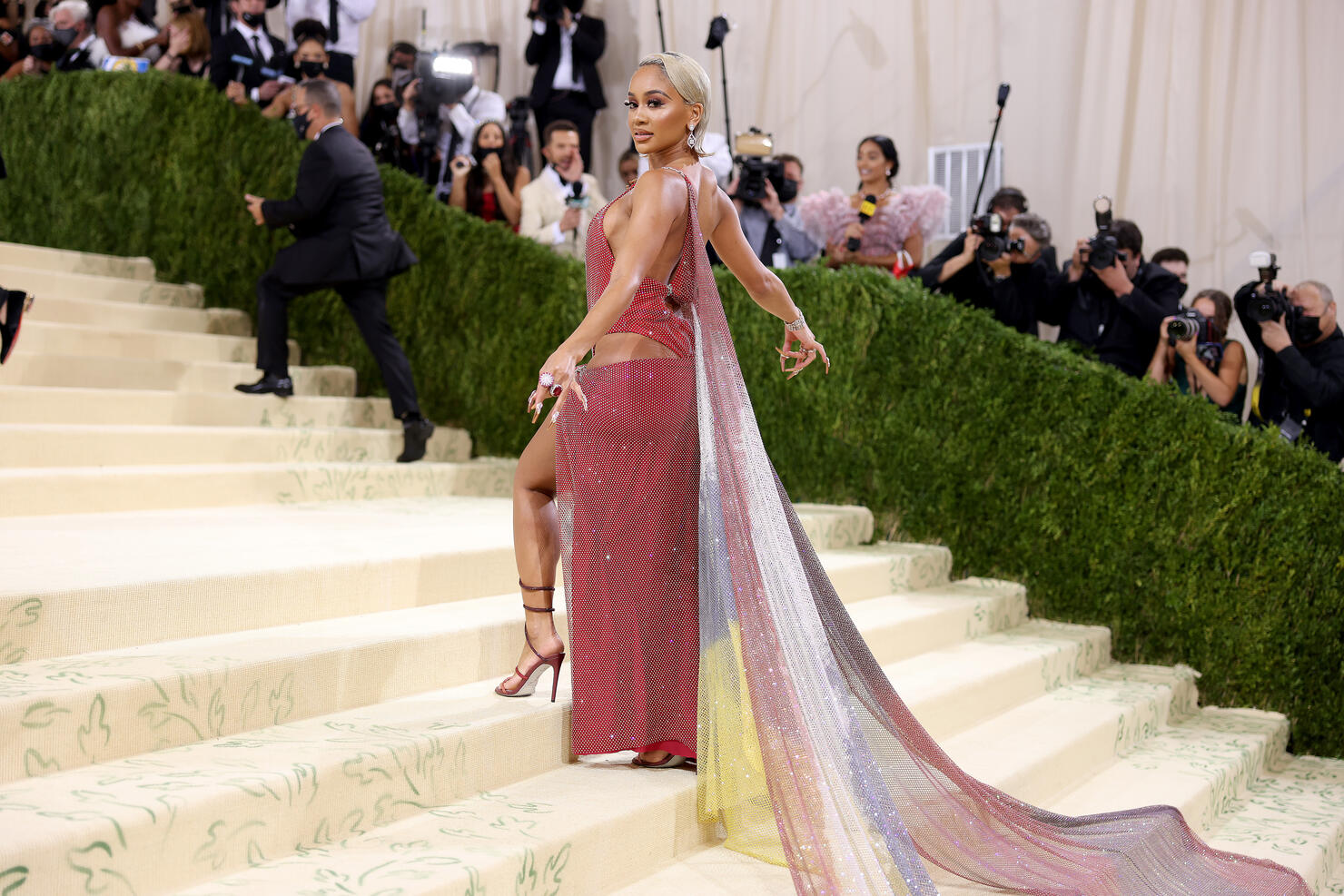 Saweetie
Photo: Getty Images
3 of 104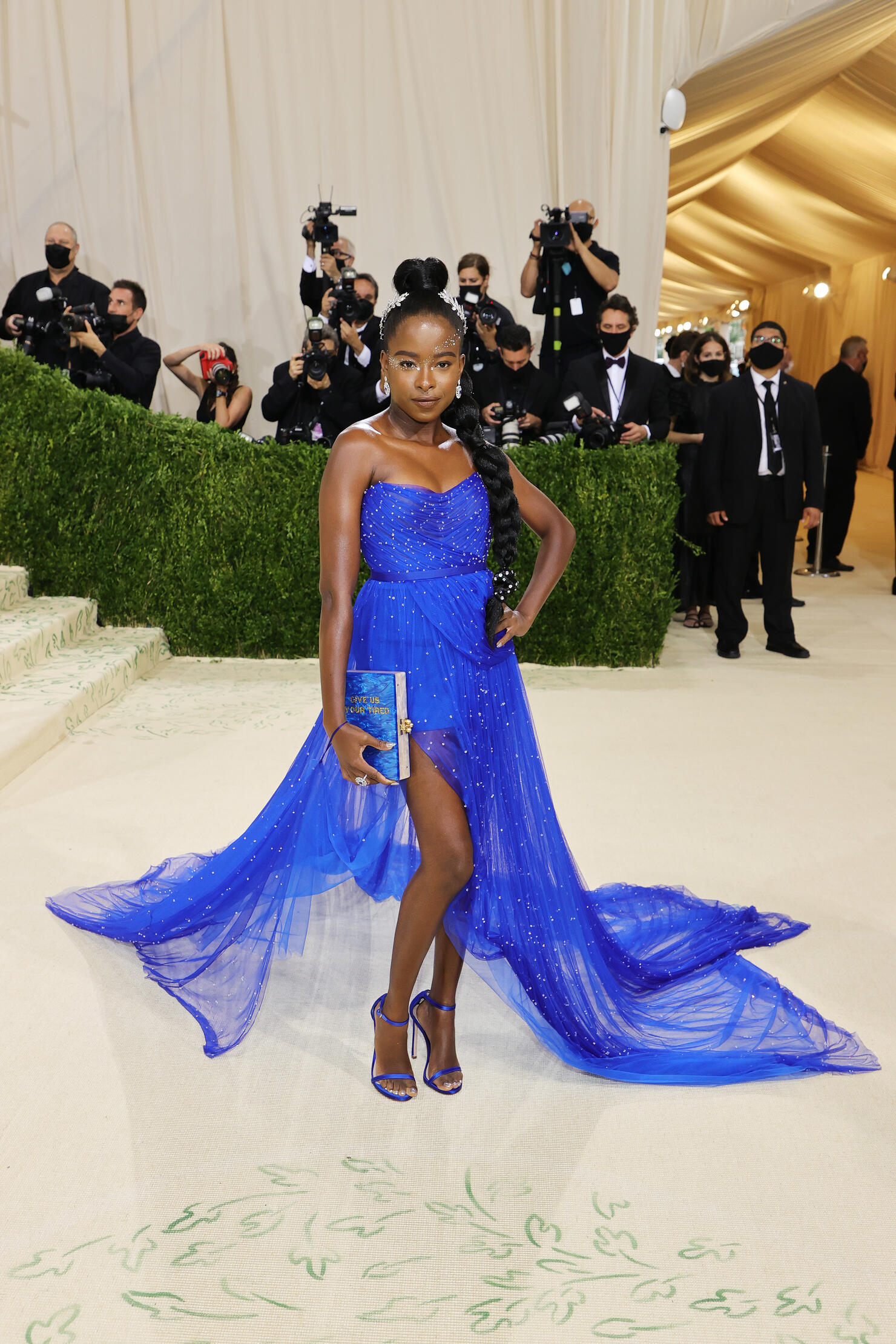 Amanda Gorman
Photo: Getty Images
4 of 104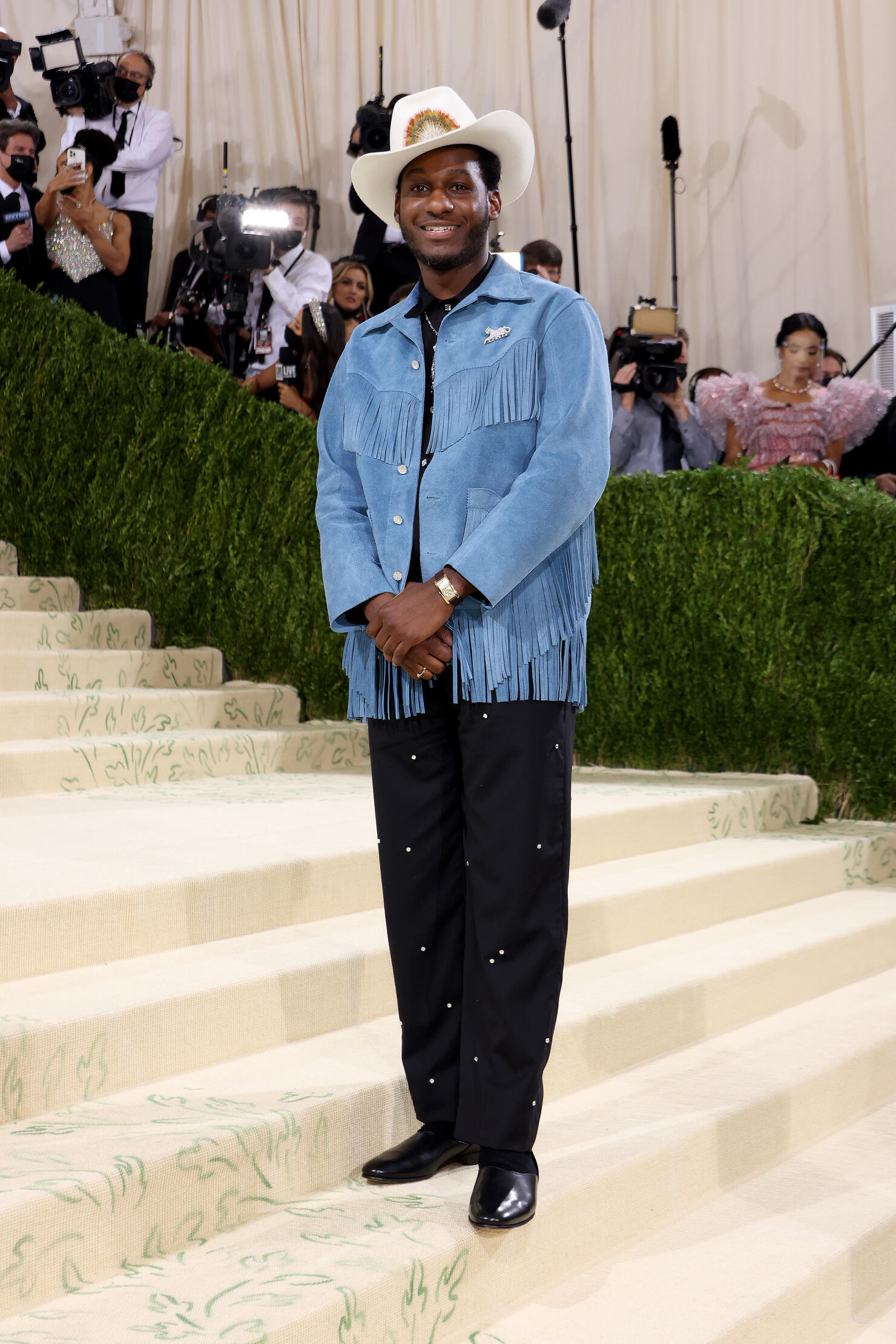 Leon Bridges
Photo: Getty Images
5 of 104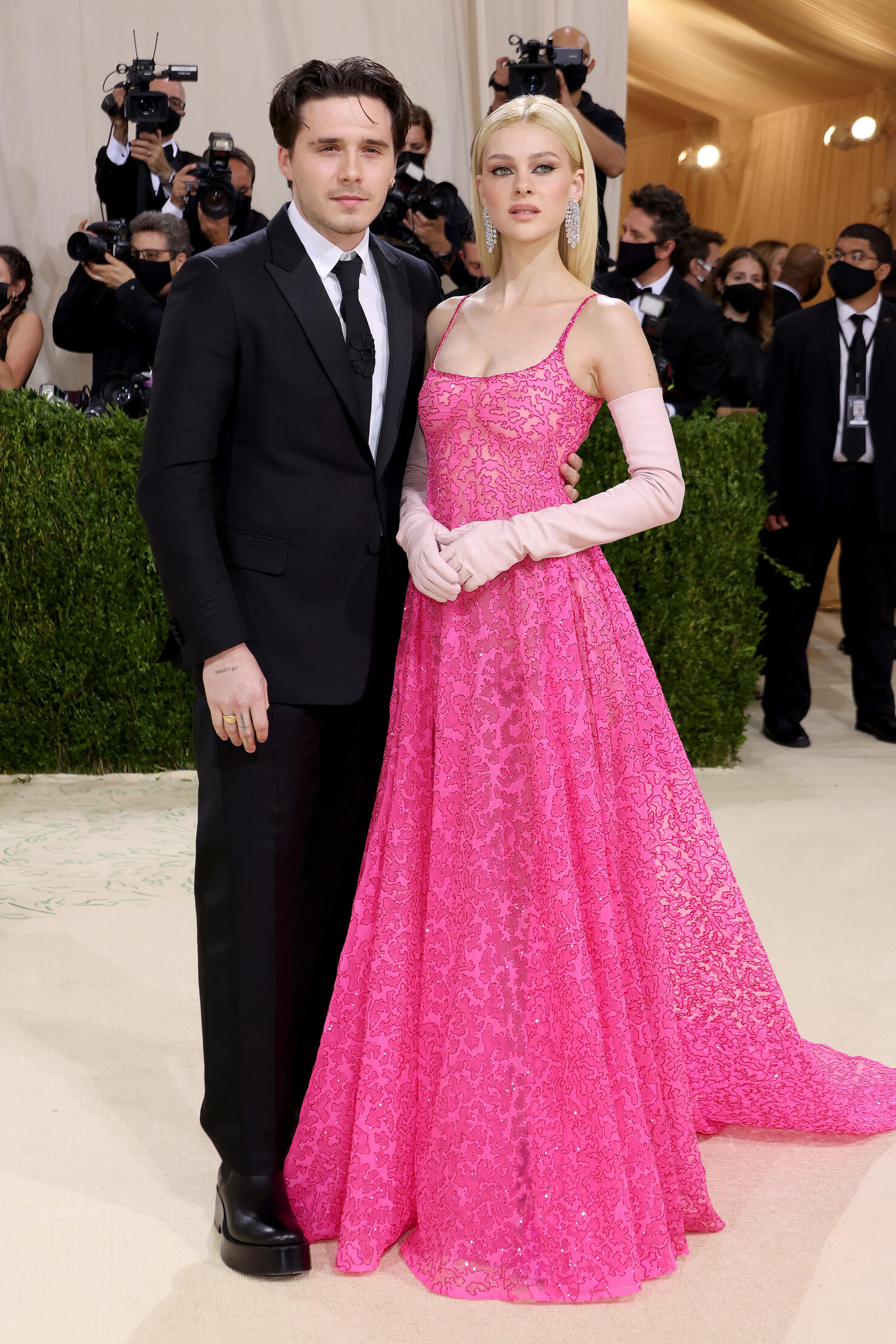 Brooklyn Beckham and Nicola Peltz
Photo: Getty Images
6 of 104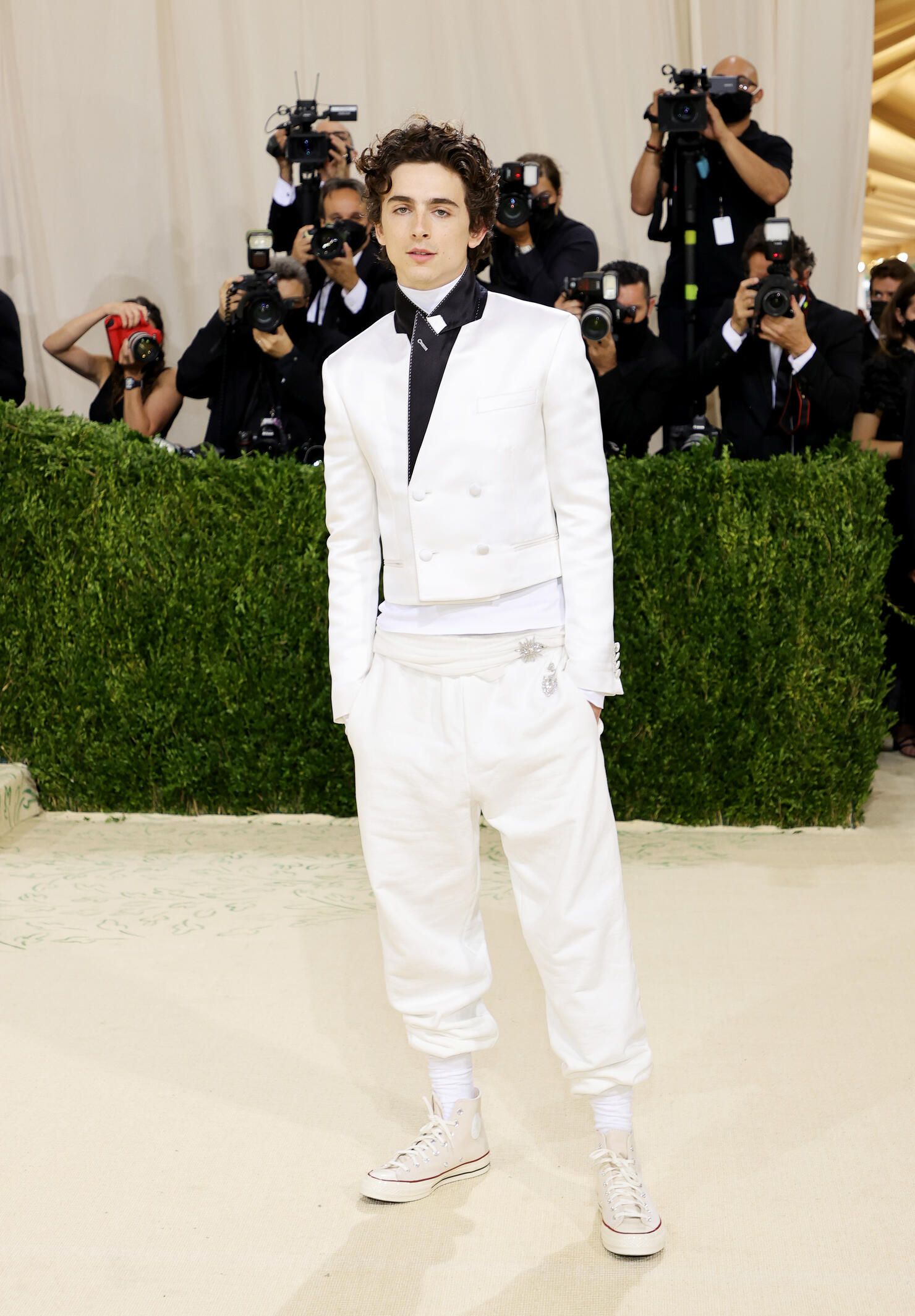 Timothée Chalamet
Photo: Getty Images
7 of 104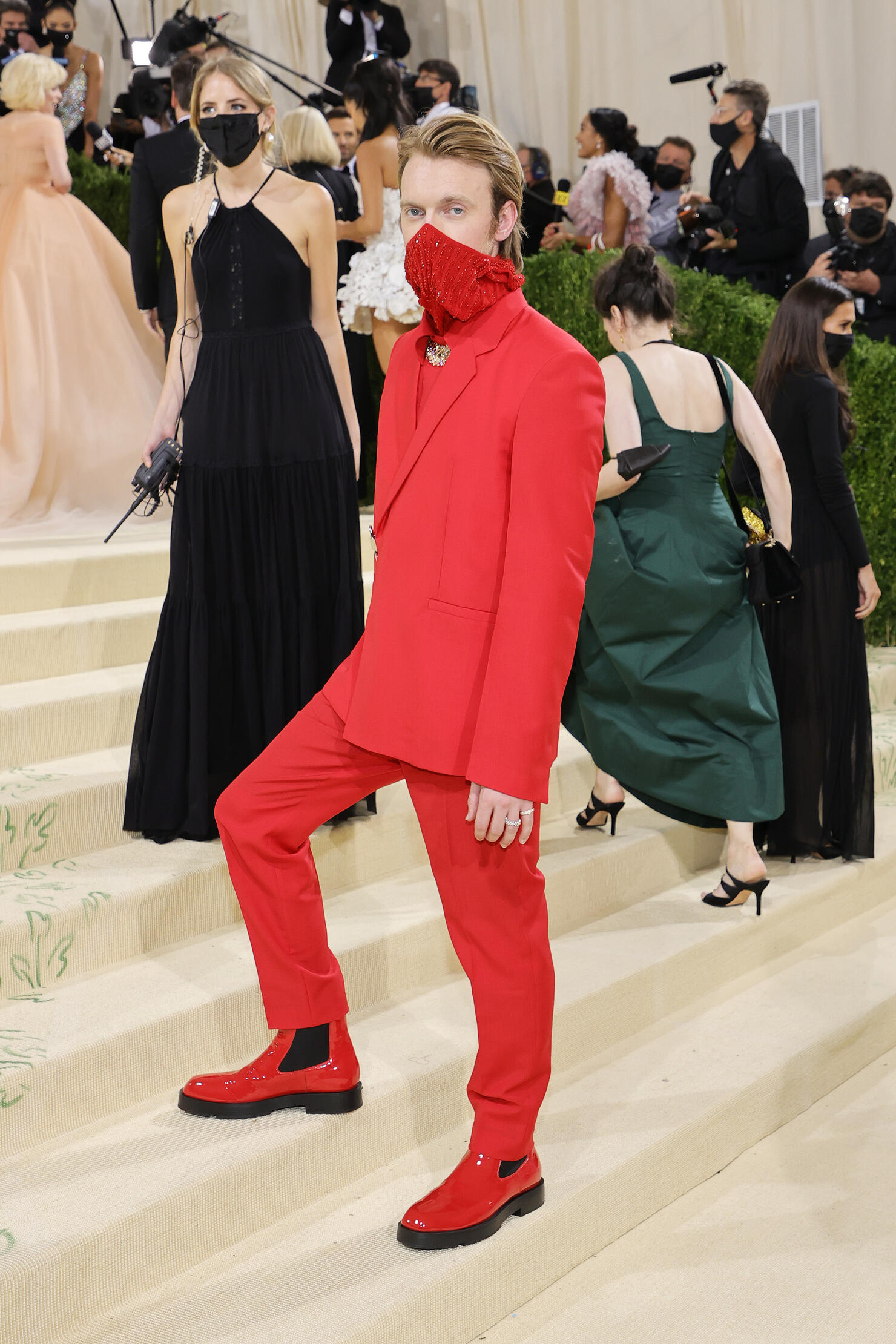 Finneas
Photo: Getty Images
8 of 104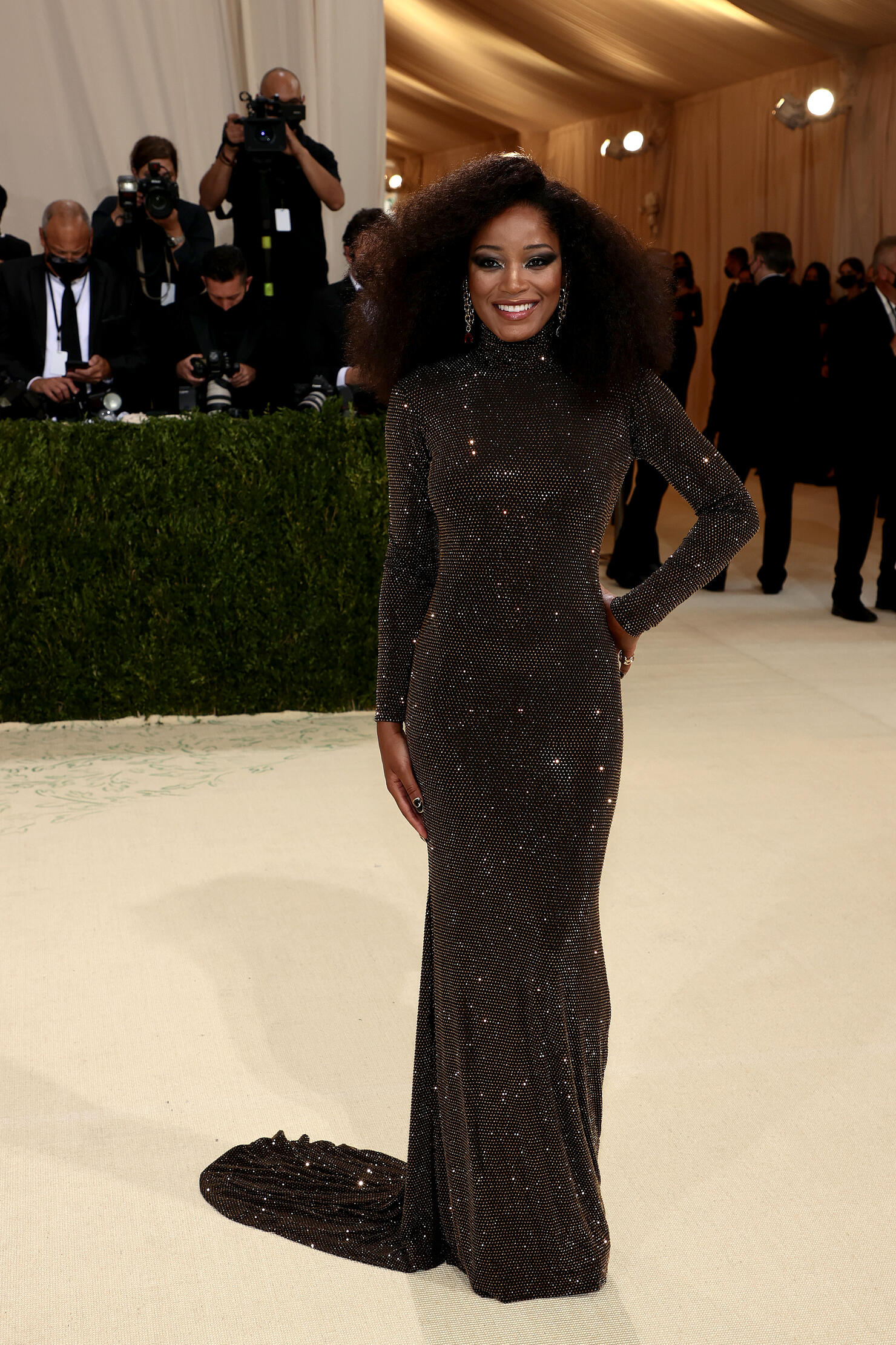 Keke Palmer
Photo: Getty Images
9 of 104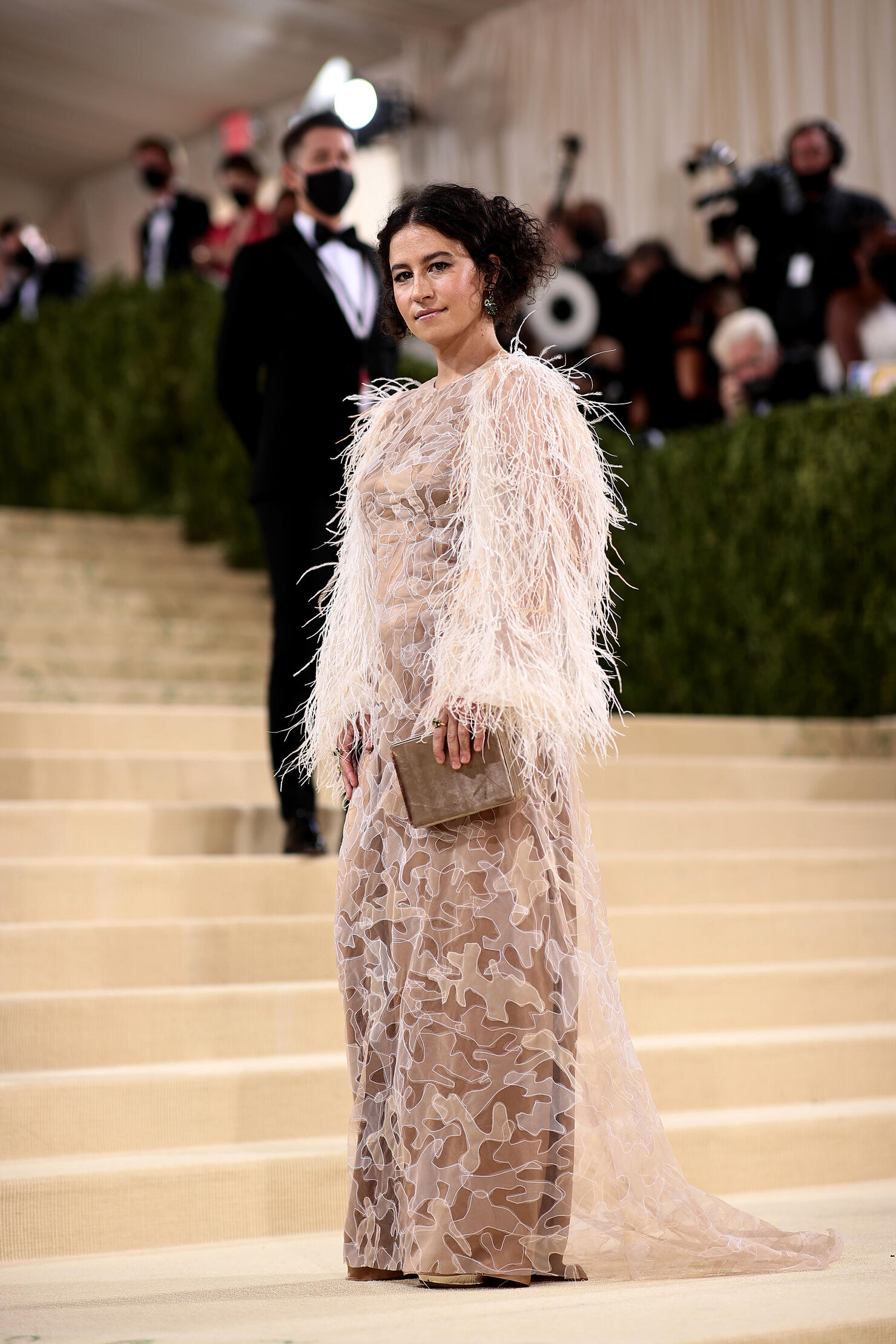 Ilana Glazer
Photo: Getty Images
10 of 104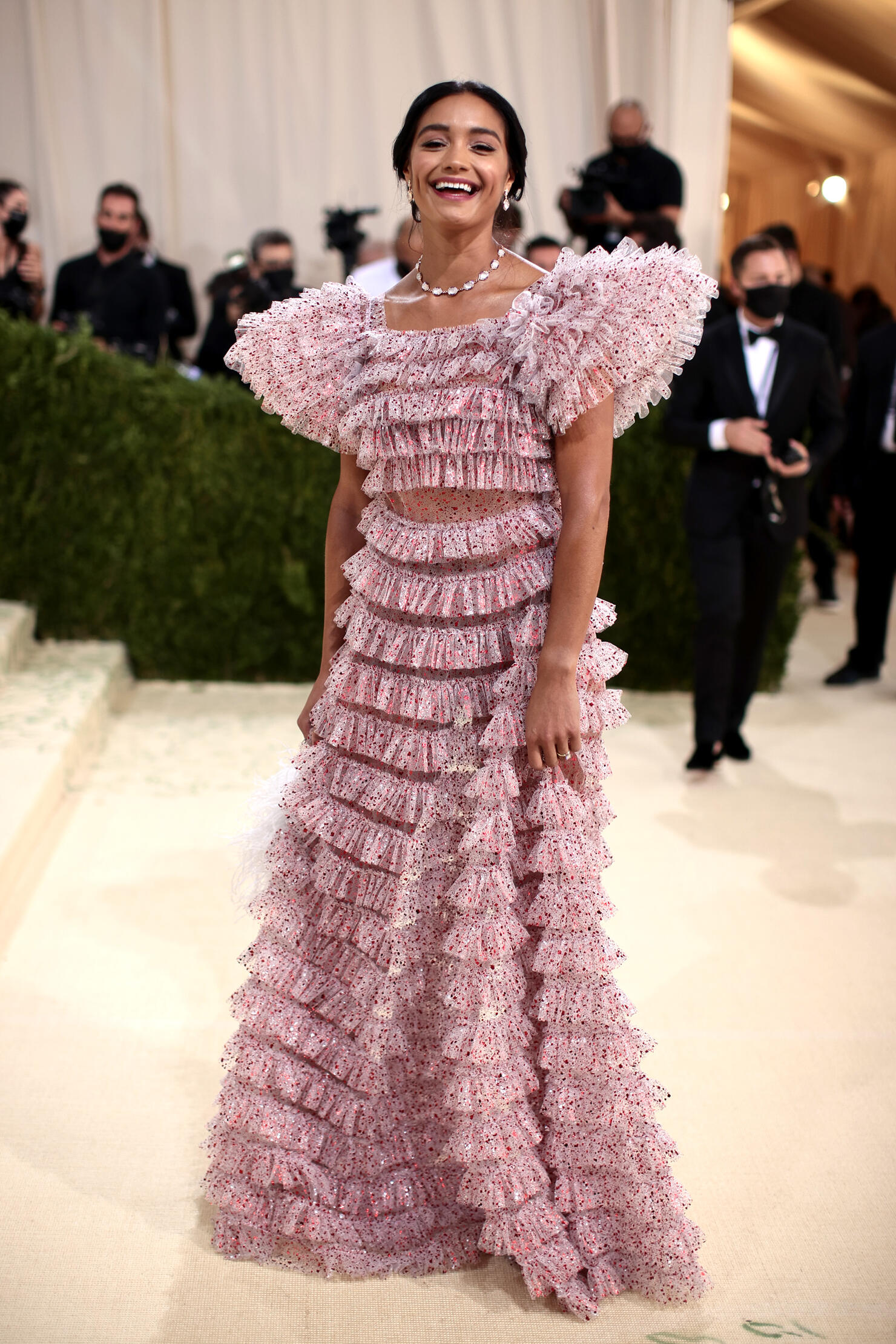 Rachel Smith
Photo: Getty Images
11 of 104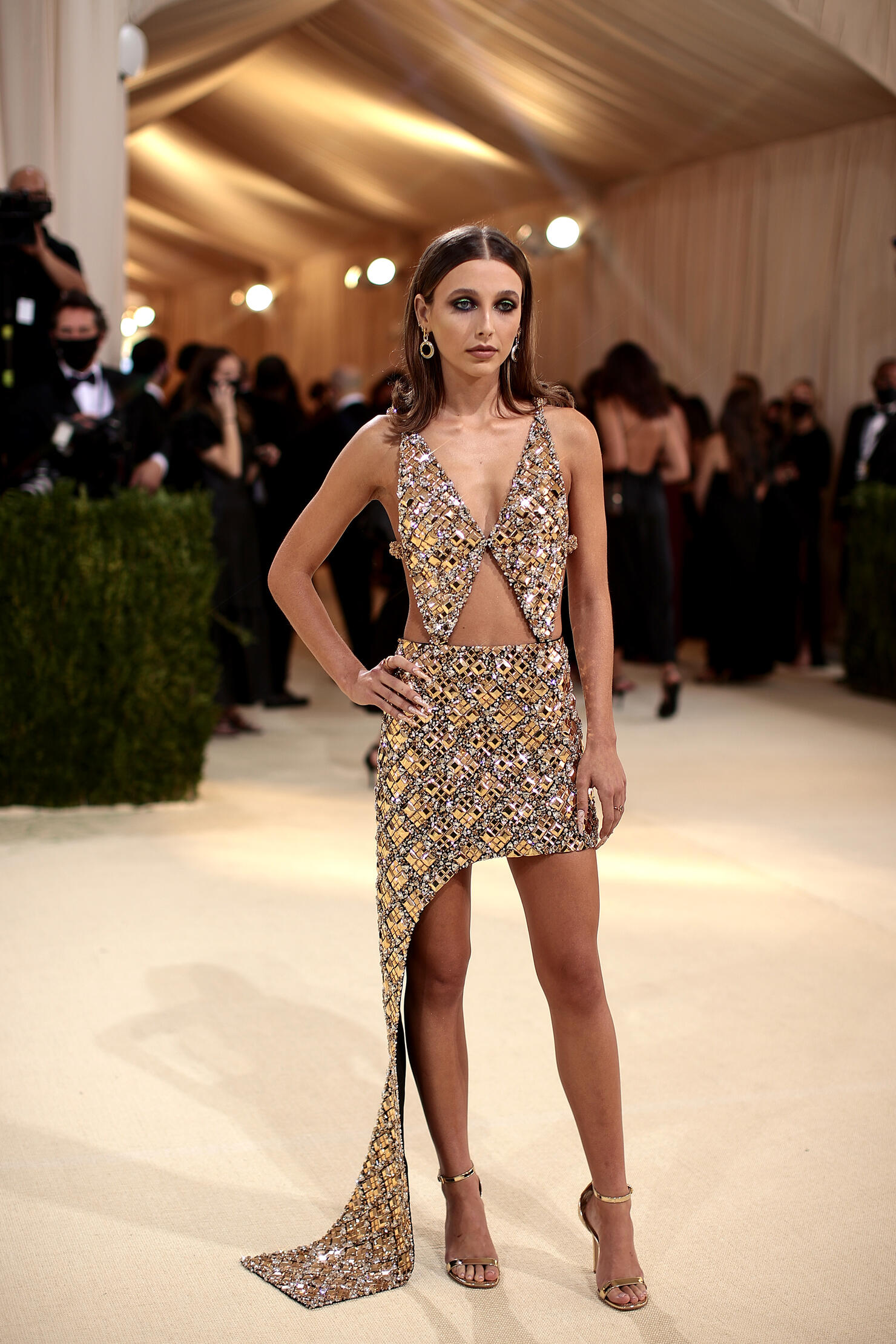 Emma Chamberlain
Photo: Getty Images
12 of 104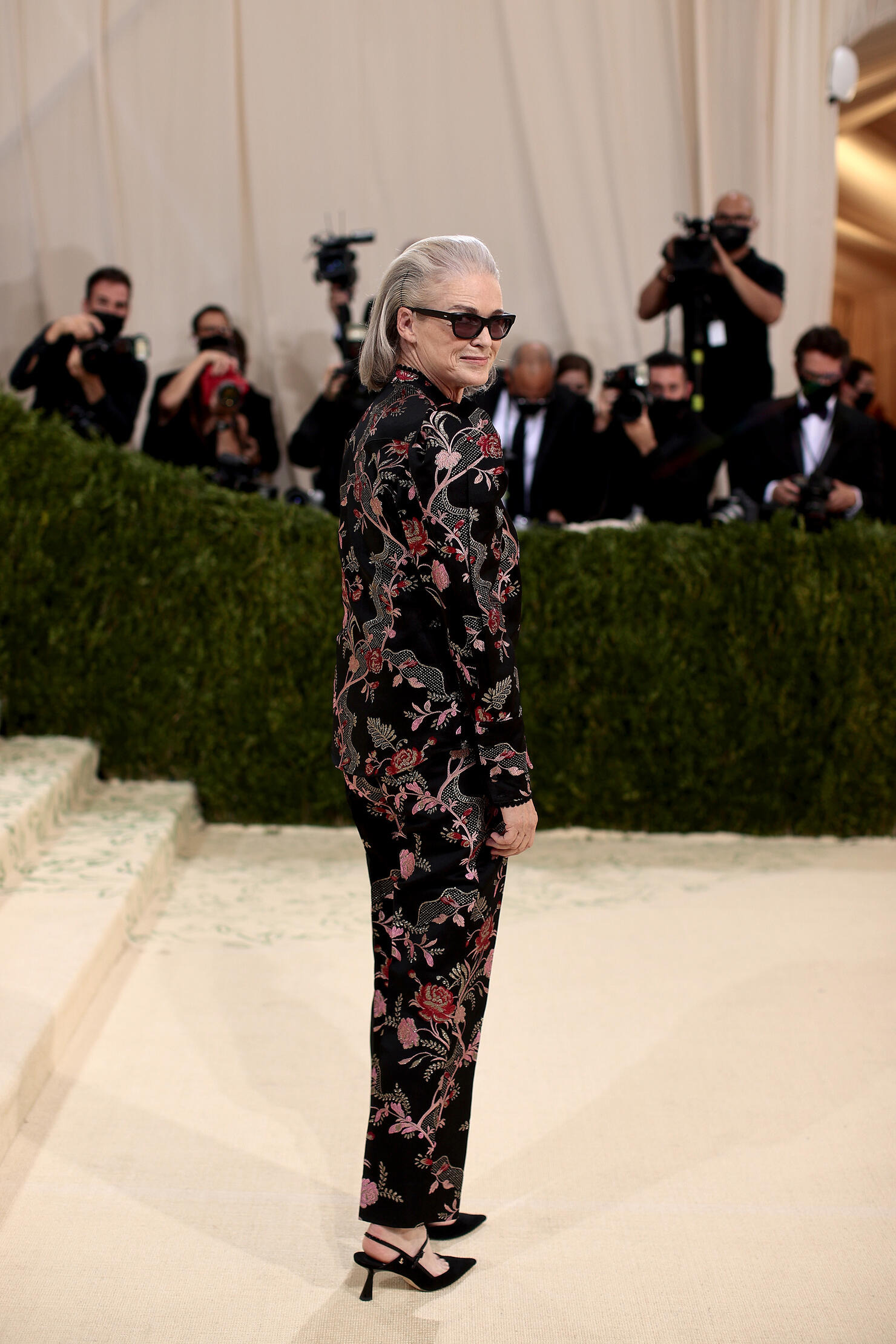 Lisa Love
Photo: Getty Images
13 of 104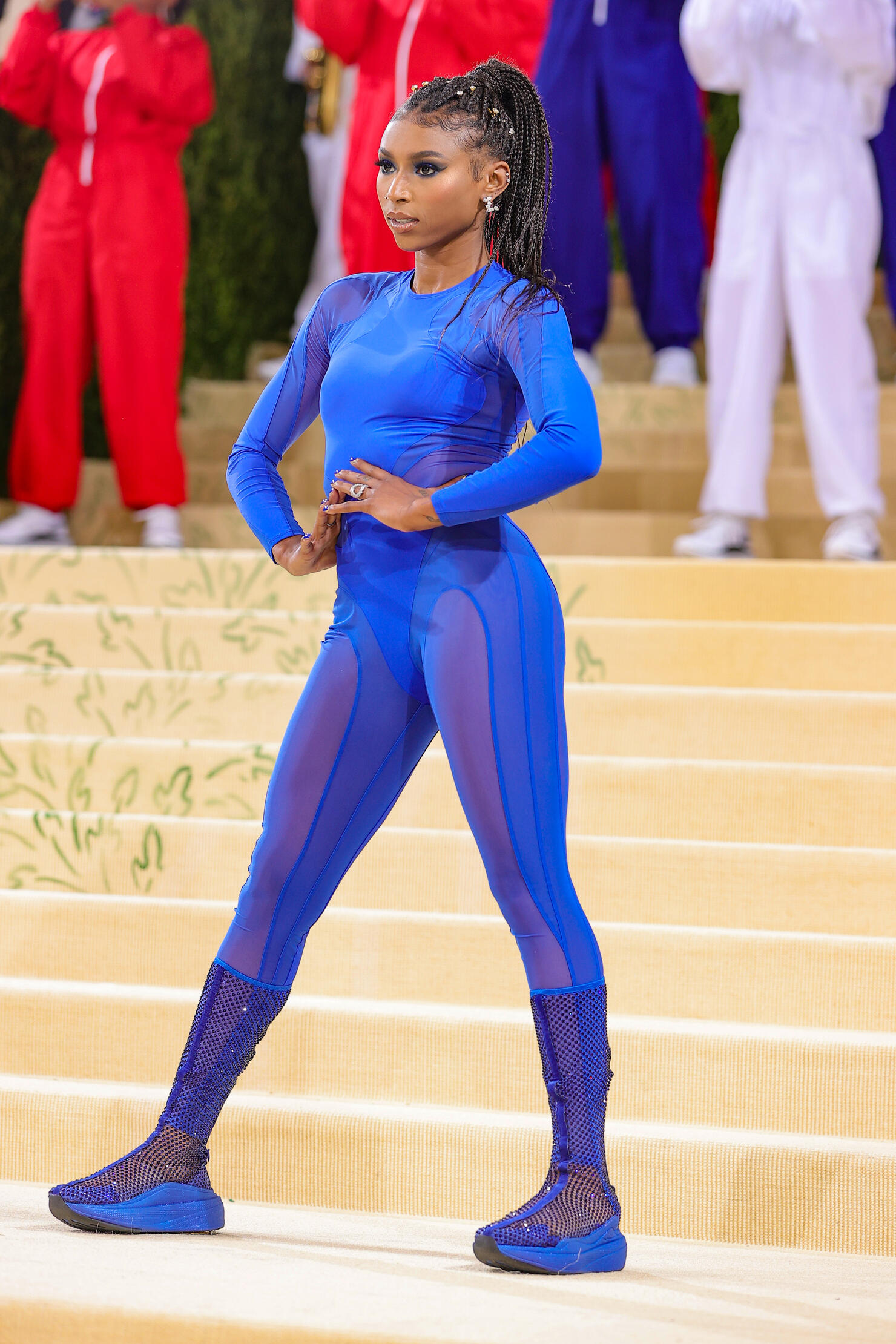 Nia Dennis
Photo: Getty Images
14 of 104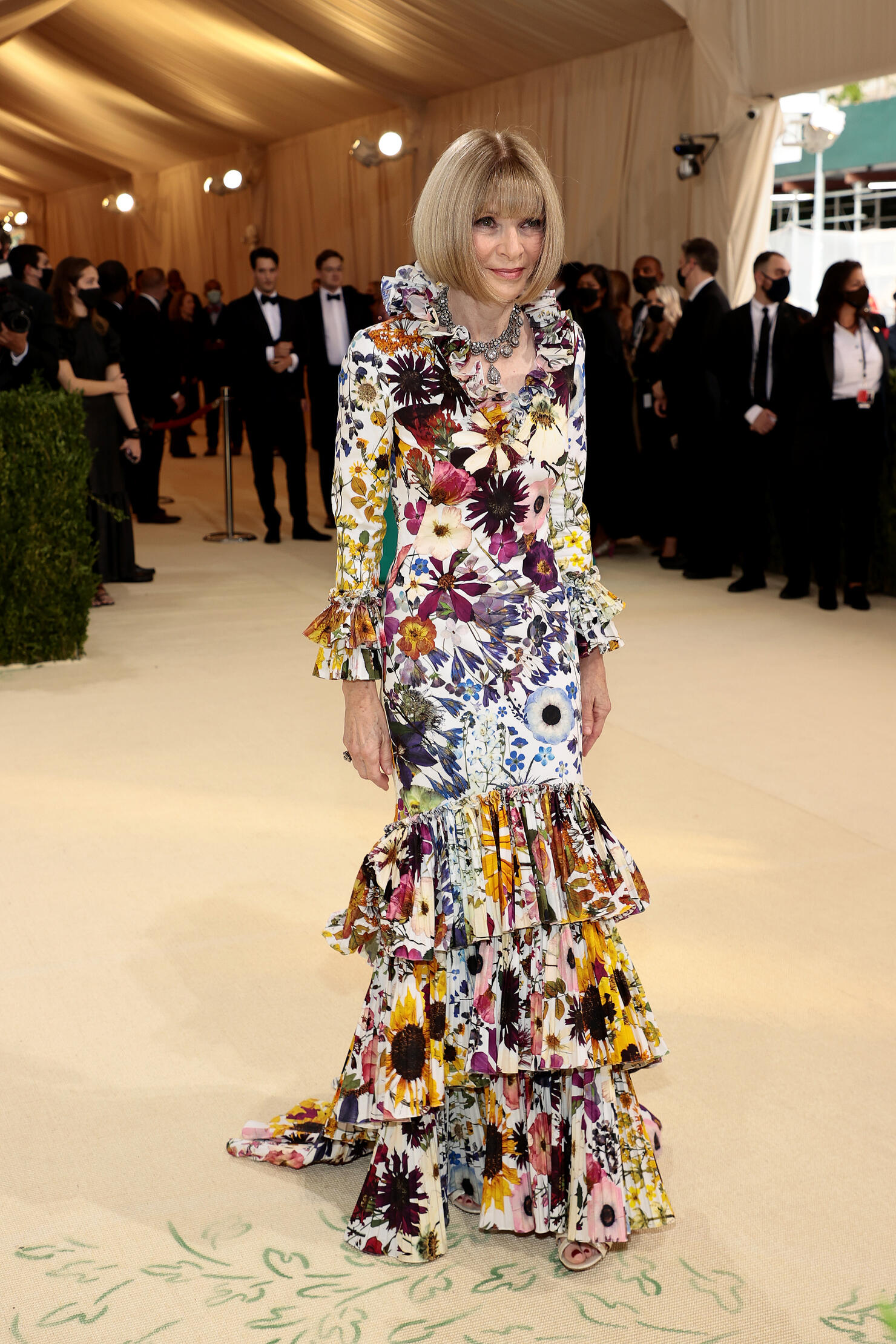 Anna Wintour
Photo: Getty Images
15 of 104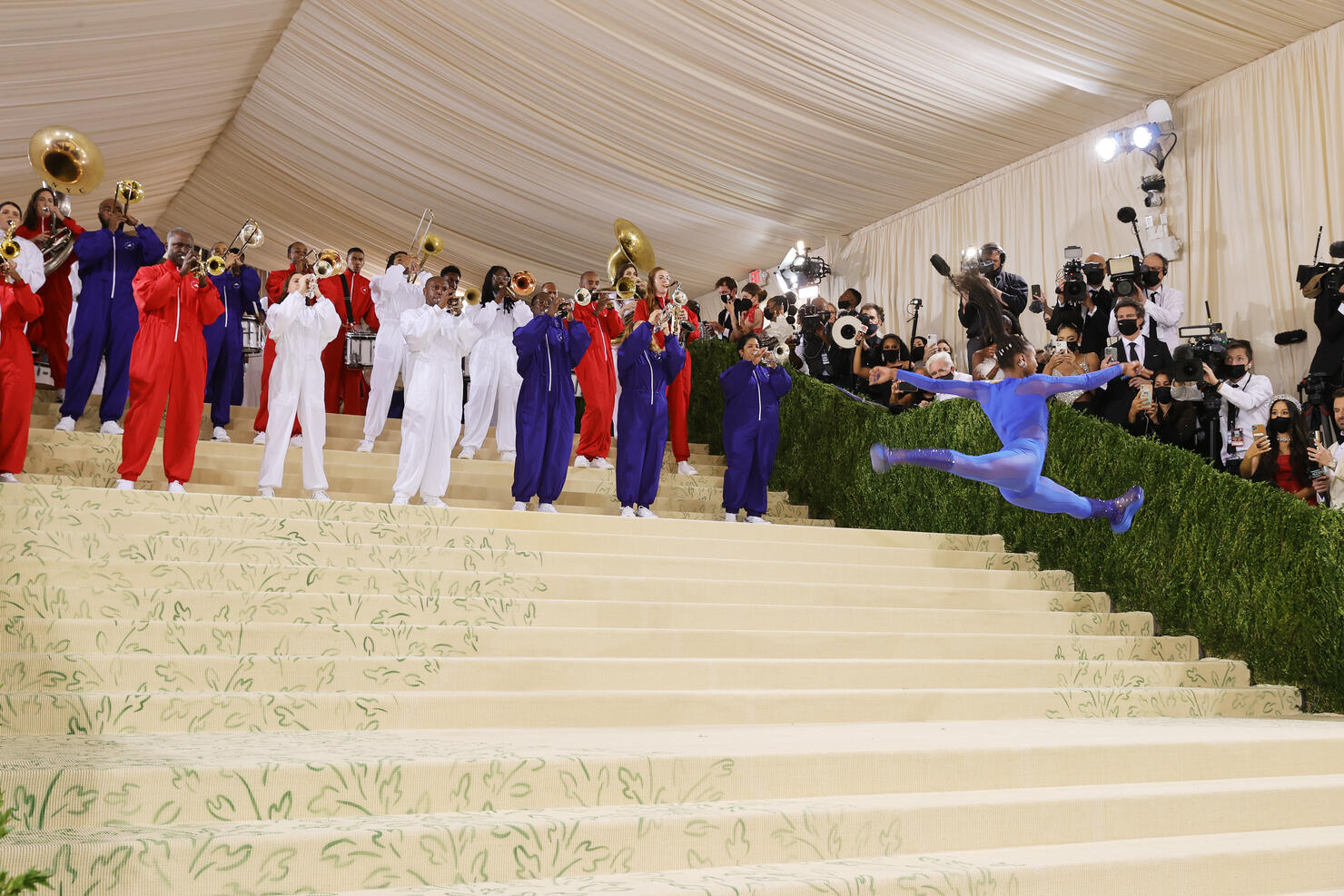 Nia Dennis
Photo: Getty Images
16 of 104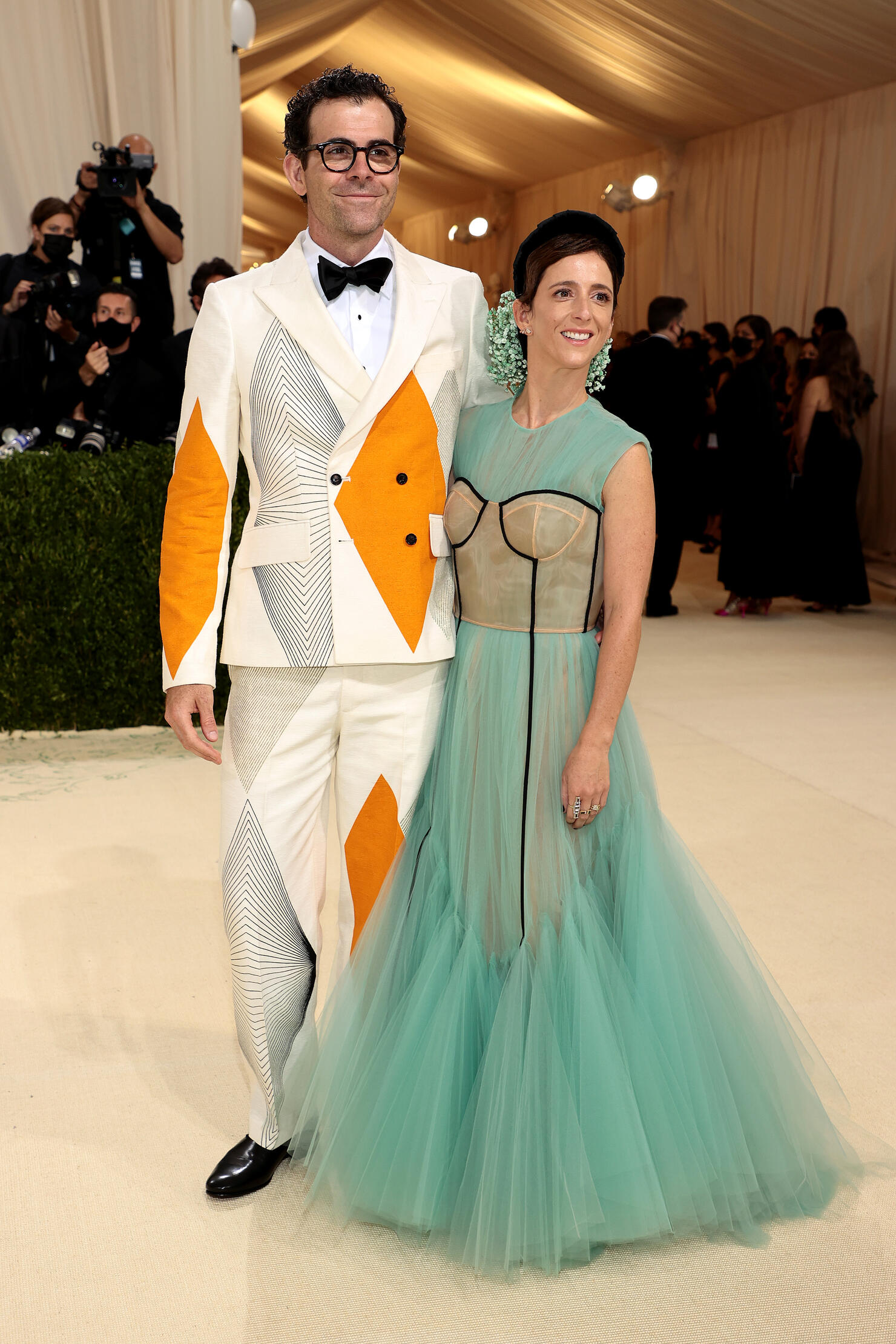 Adam Mosseri and Monica Mosseri
Photo: Getty Images
17 of 104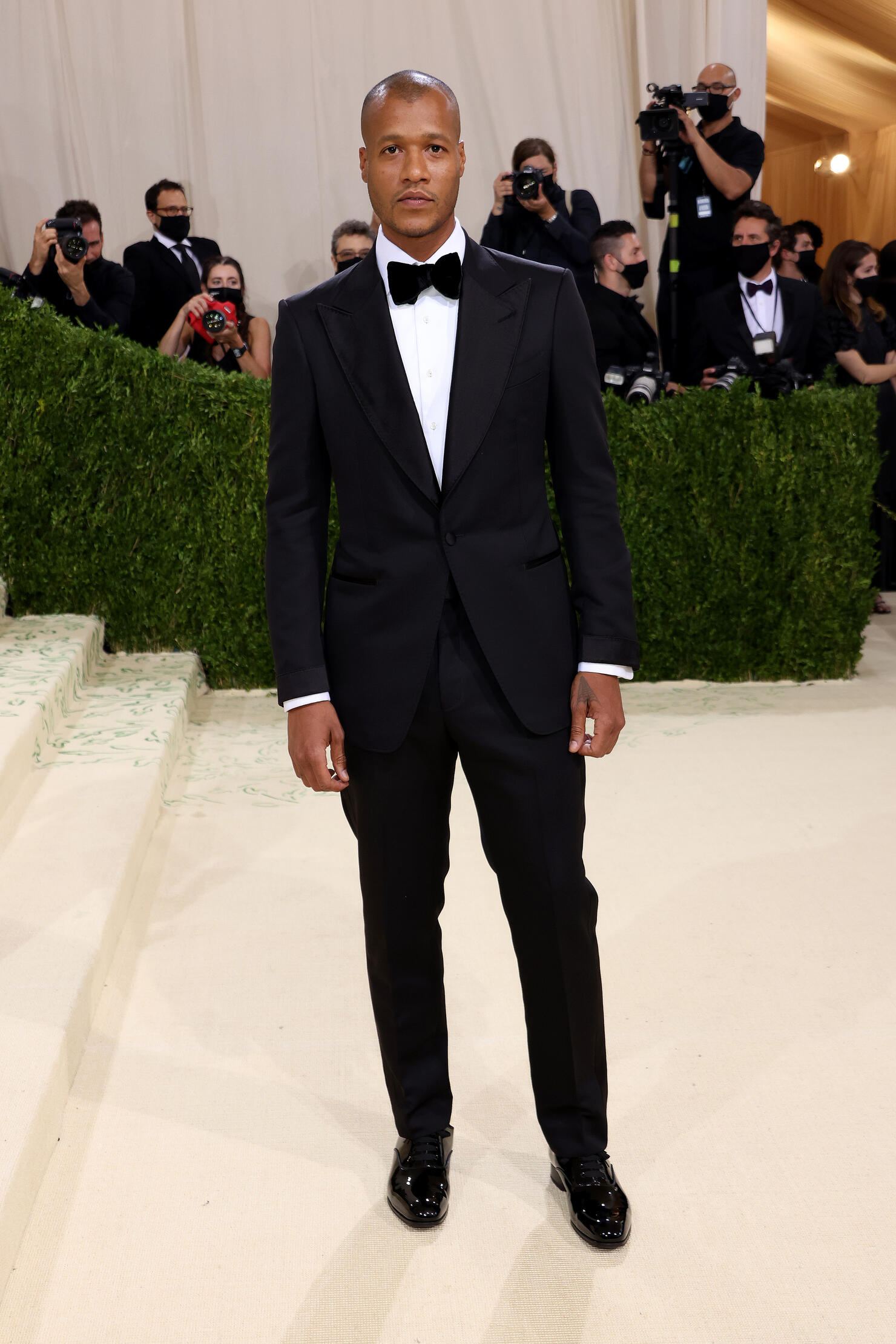 Heron Preston
Photo: Getty Images
18 of 104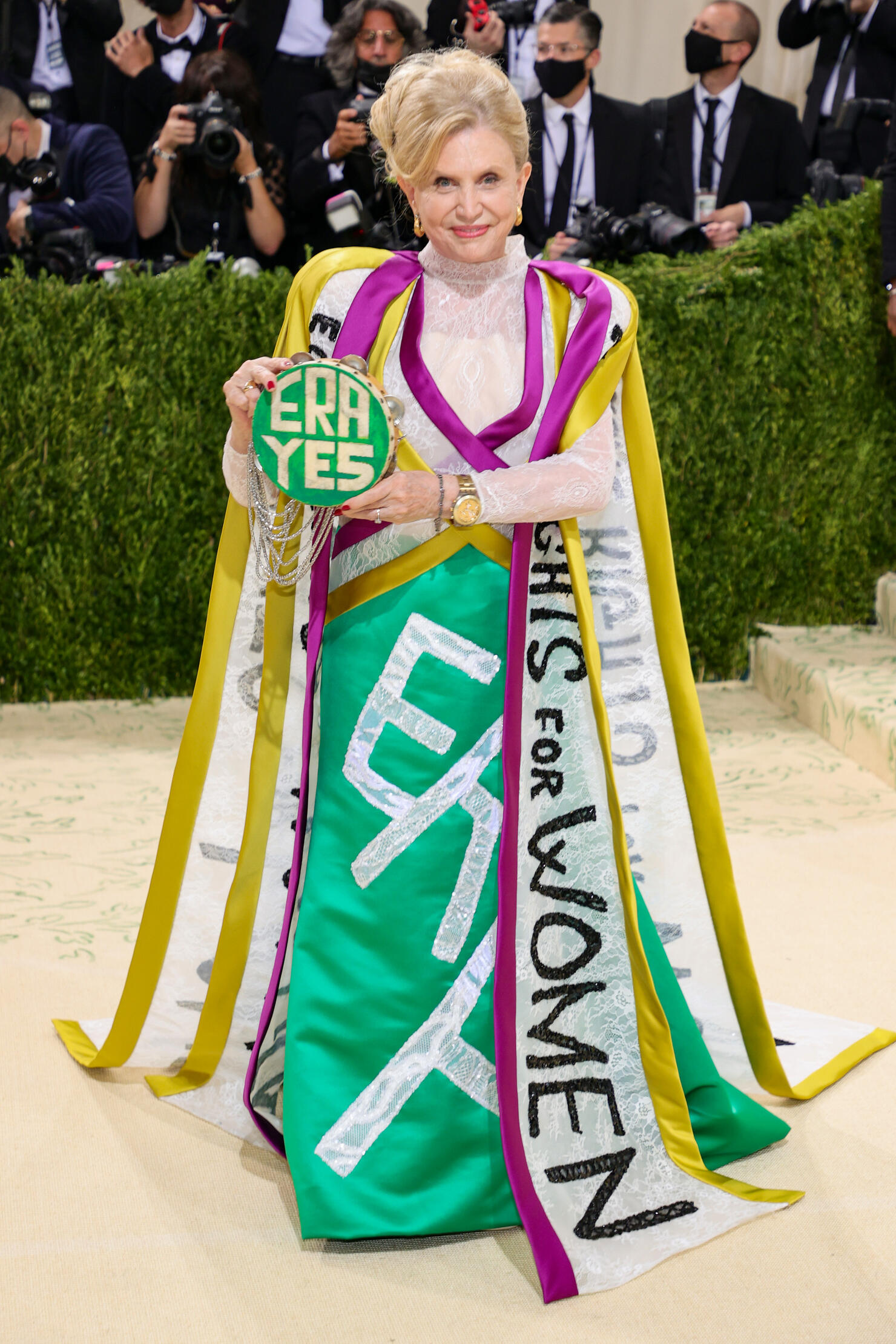 Carolyn B. Maloney
Photo: Getty Images
19 of 104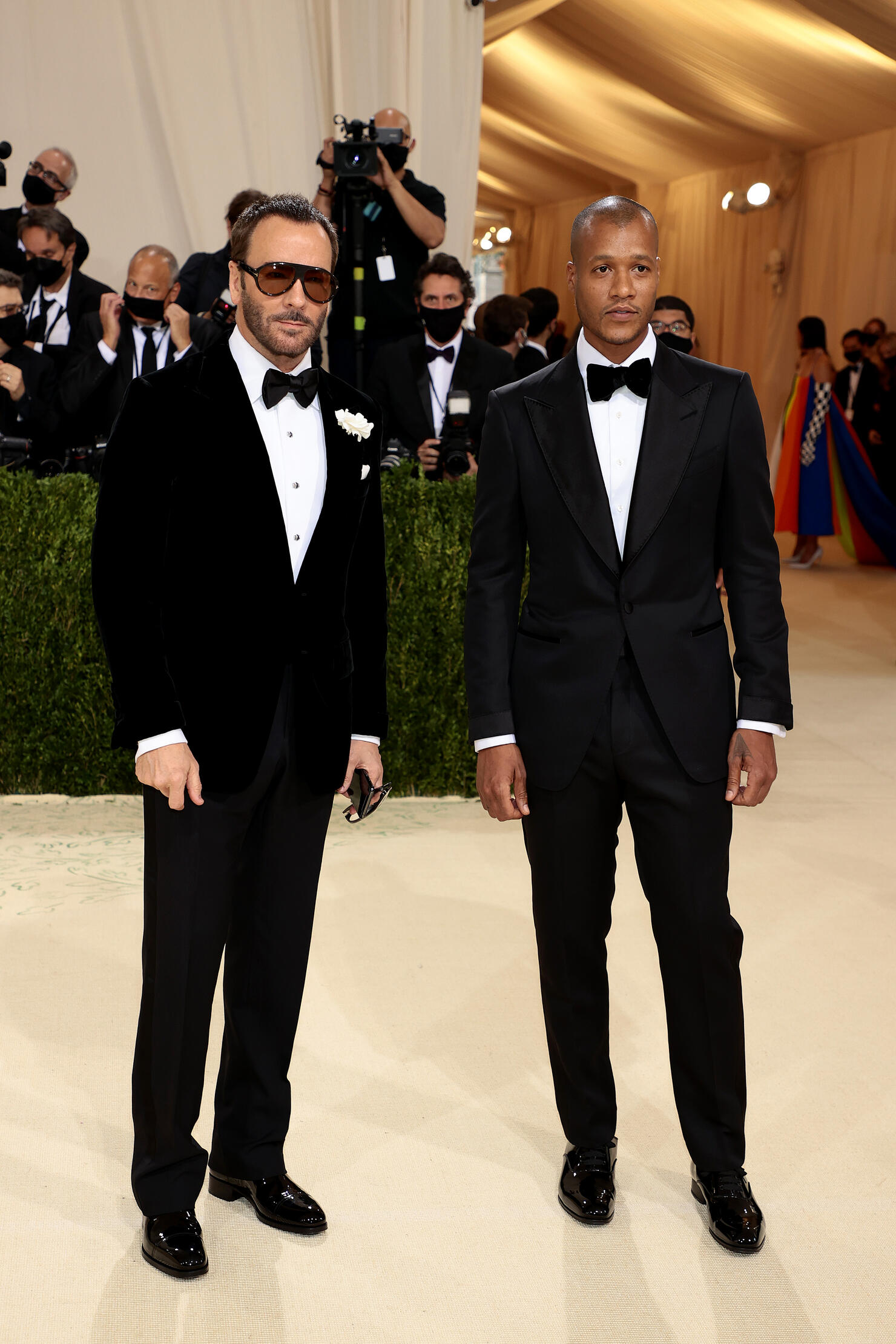 Tom Ford and Heron Preston
Photo: Getty Images
20 of 104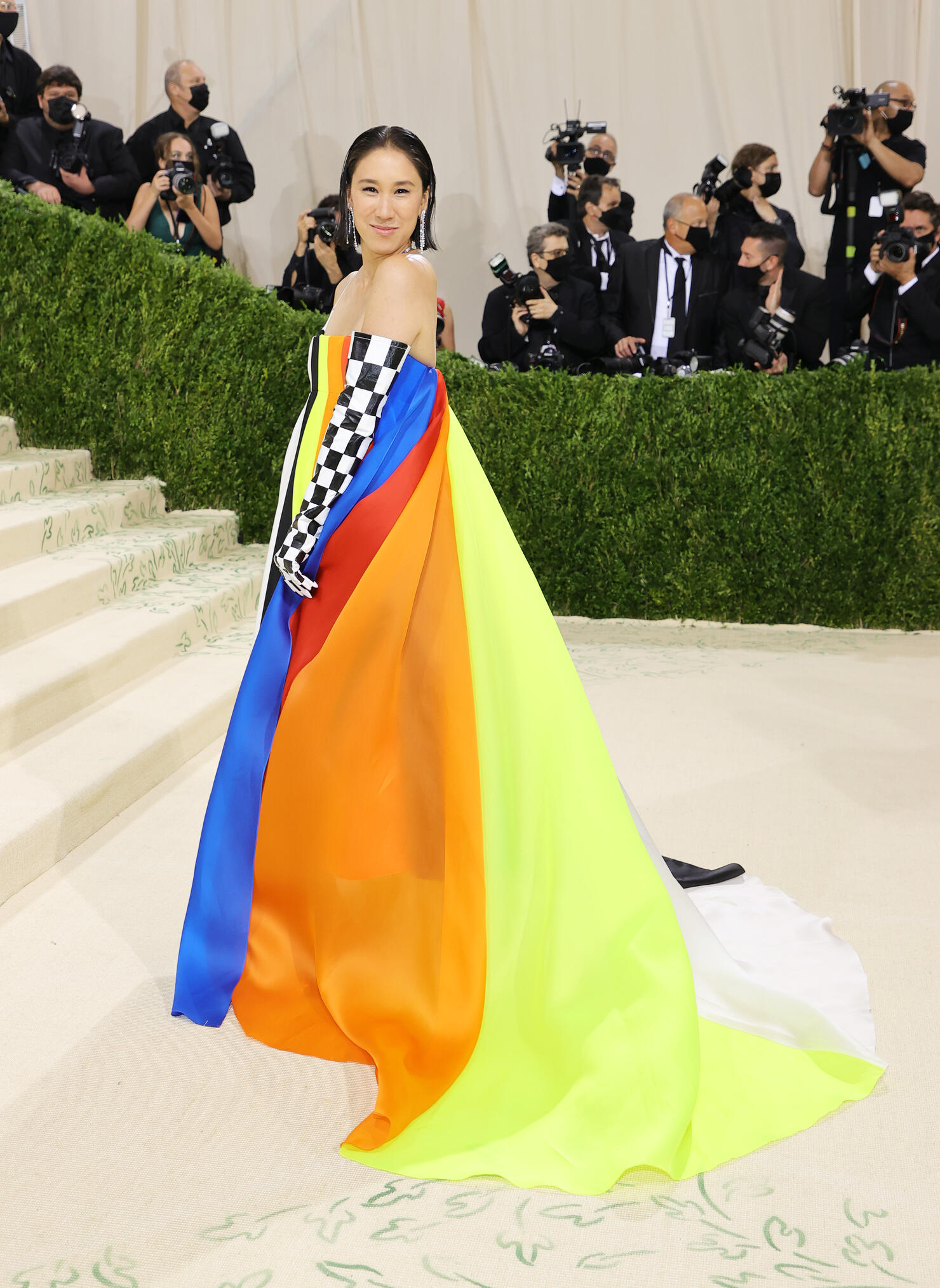 Eva Chen
Photo: Getty Images
21 of 104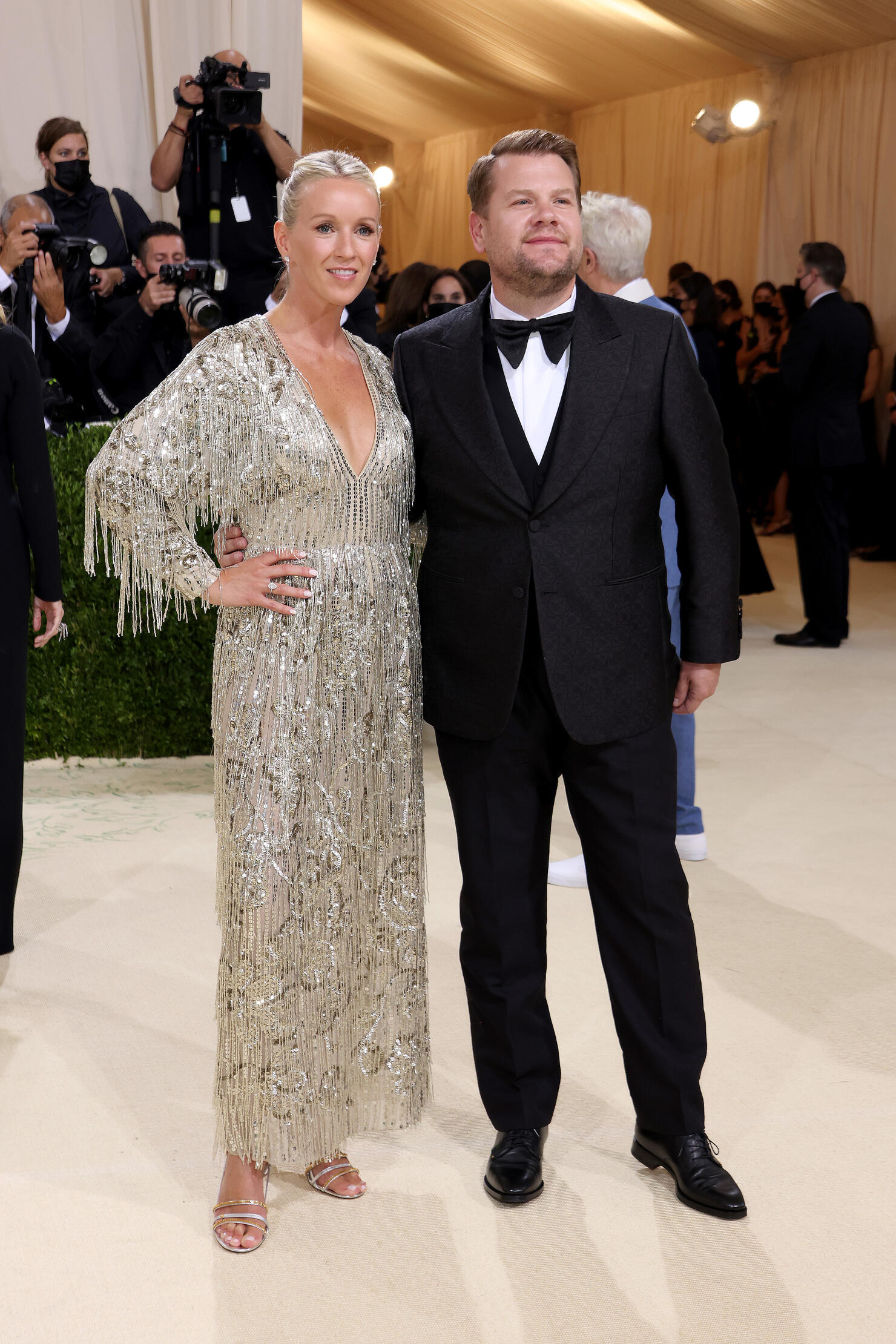 Julia Carey and James Corden
Photo: Getty Images
22 of 104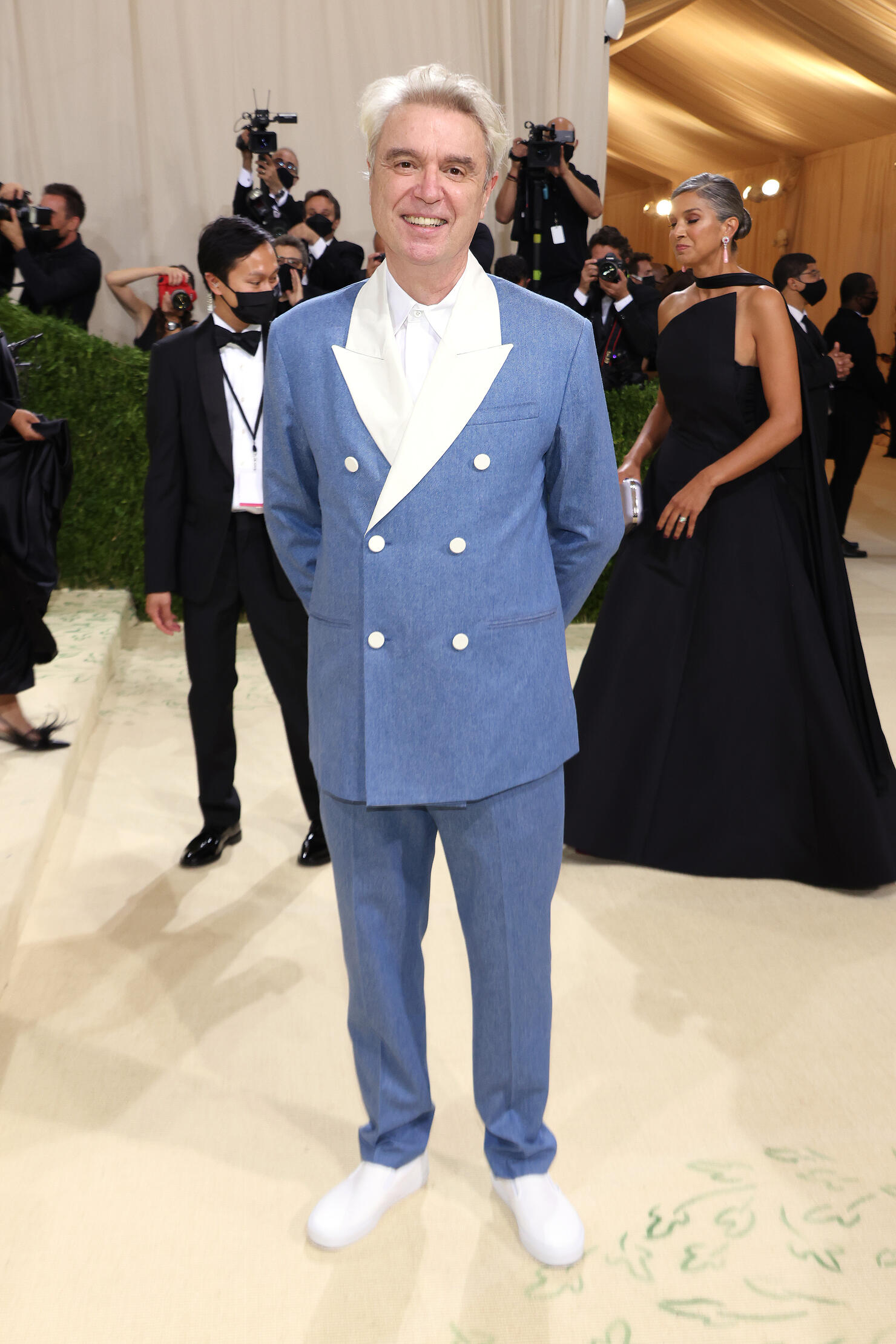 David Byrne
Photo: Getty Images
23 of 104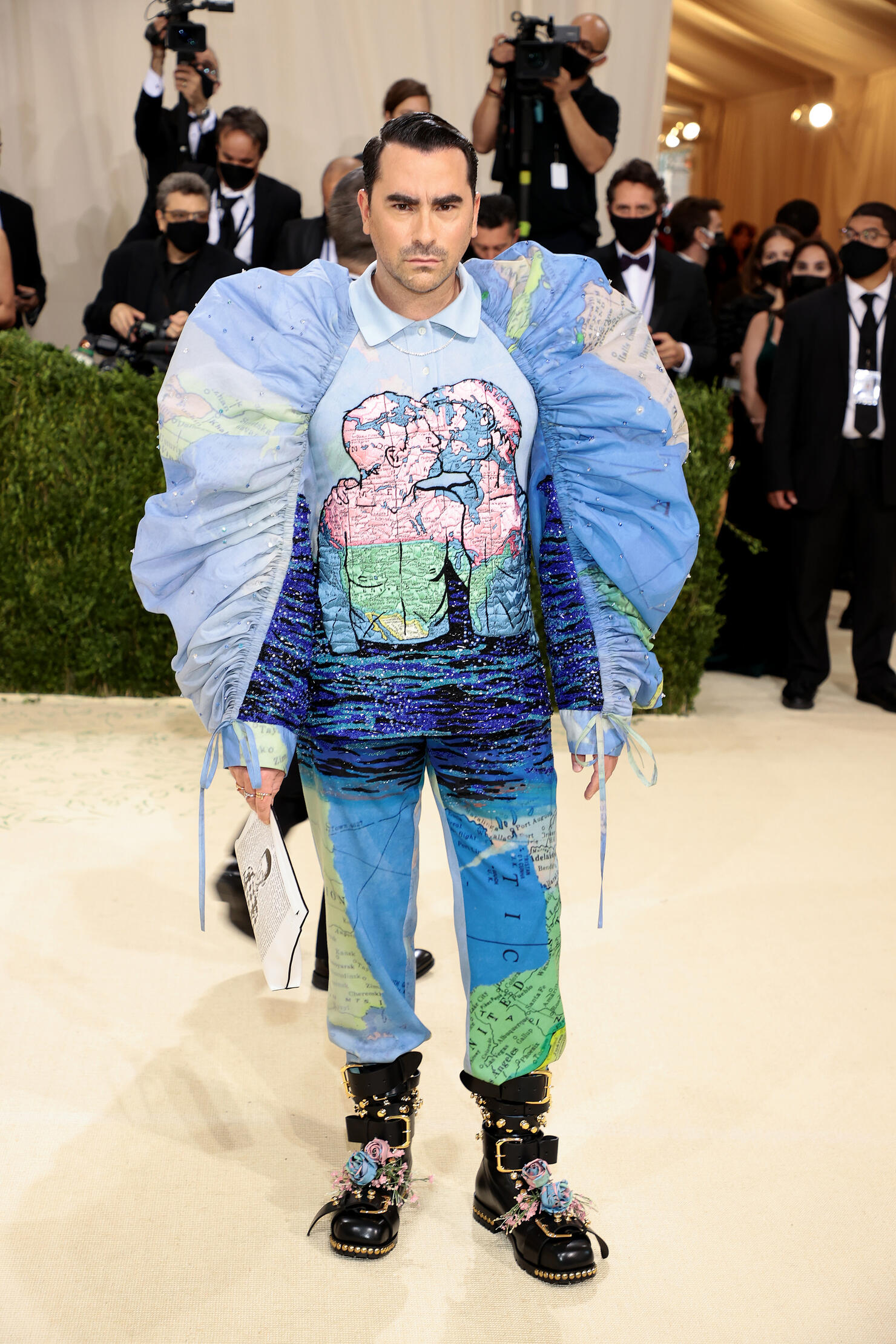 Dan Levy
Photo: Getty Images
24 of 104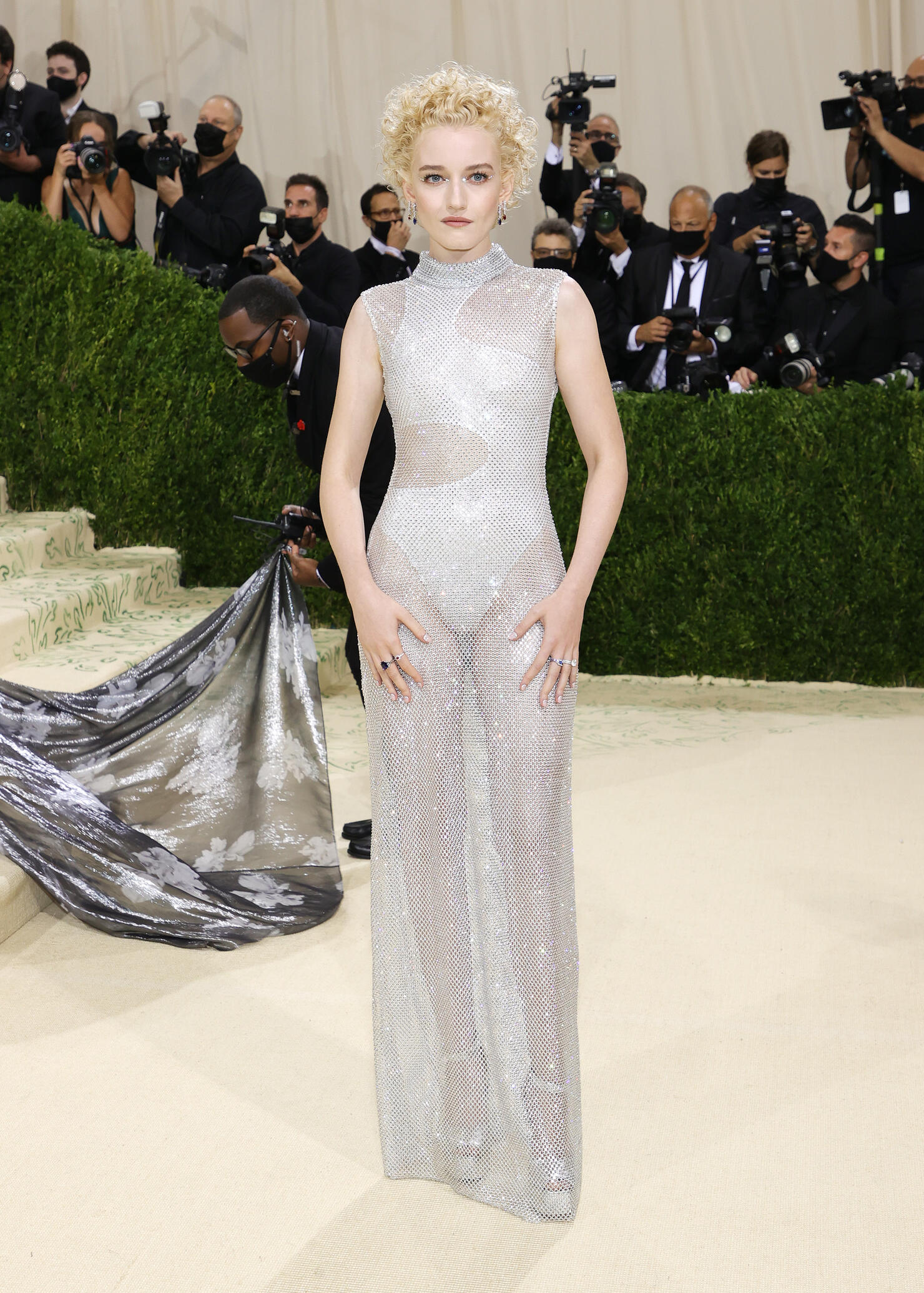 Julia Garner
Photo: Getty Images
25 of 104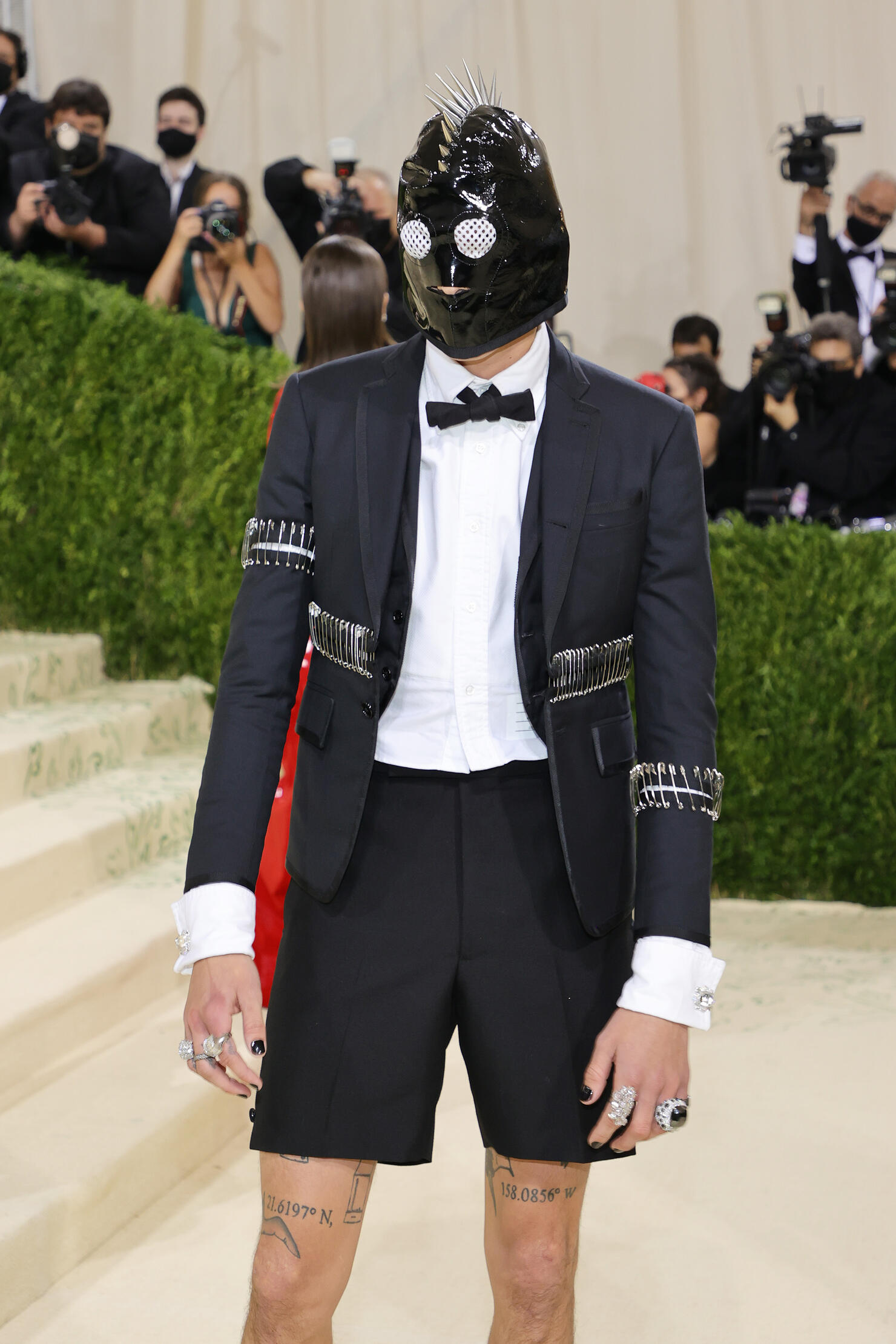 Evan Mock
Photo: Getty Images
26 of 104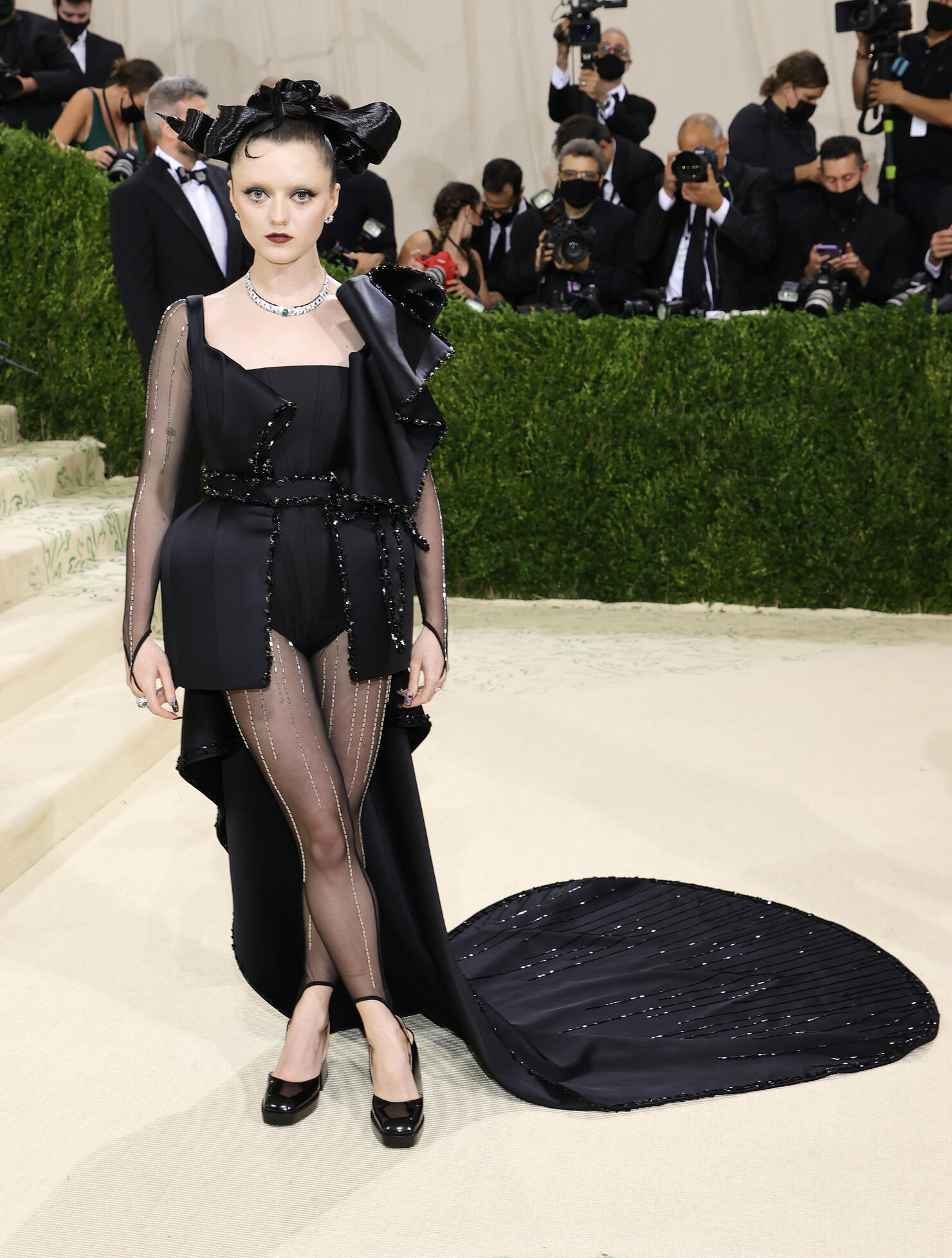 Maisie Williams
Photo: Getty Images
27 of 104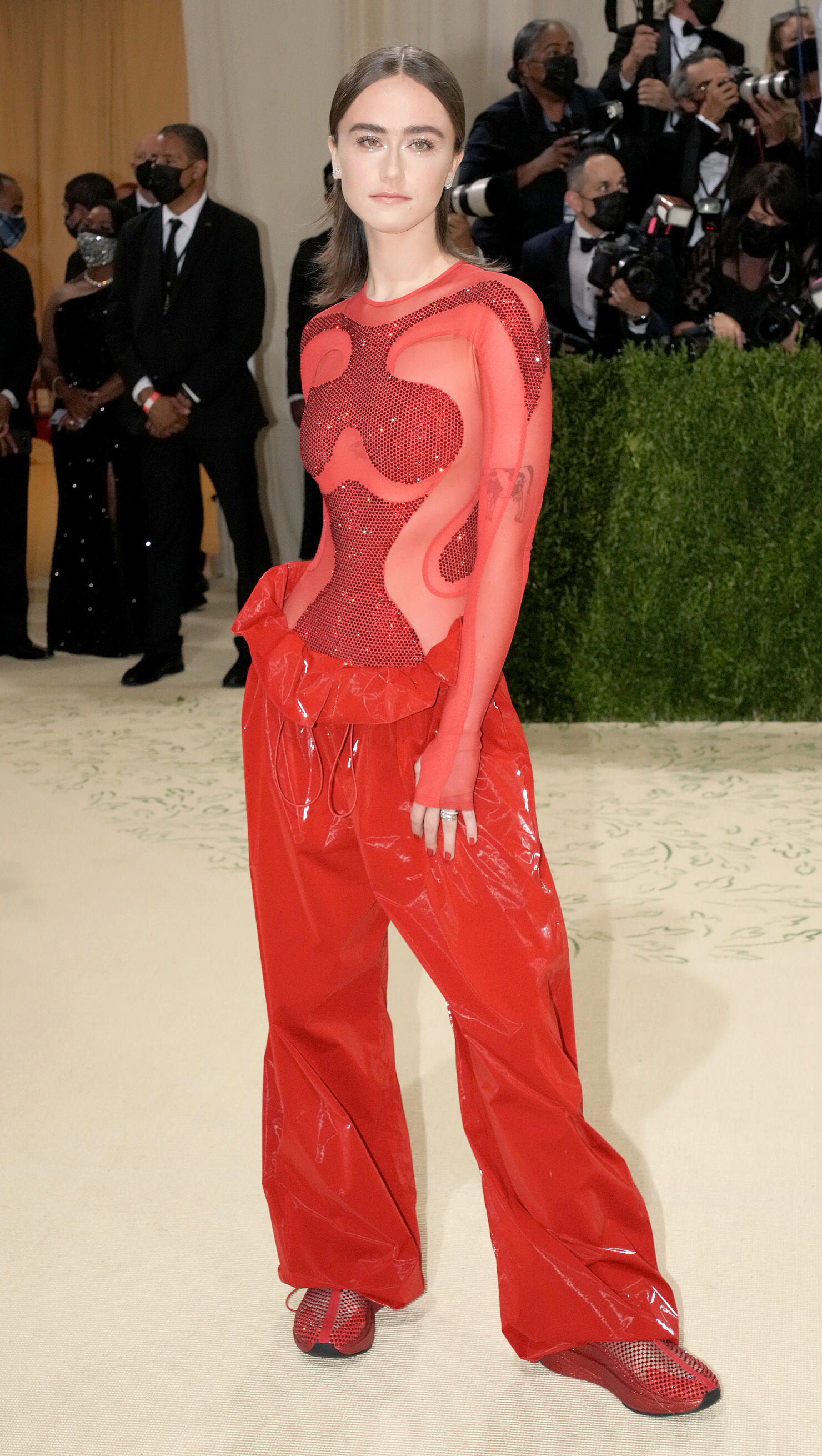 Ella Emhoff
Photo: Getty Images
28 of 104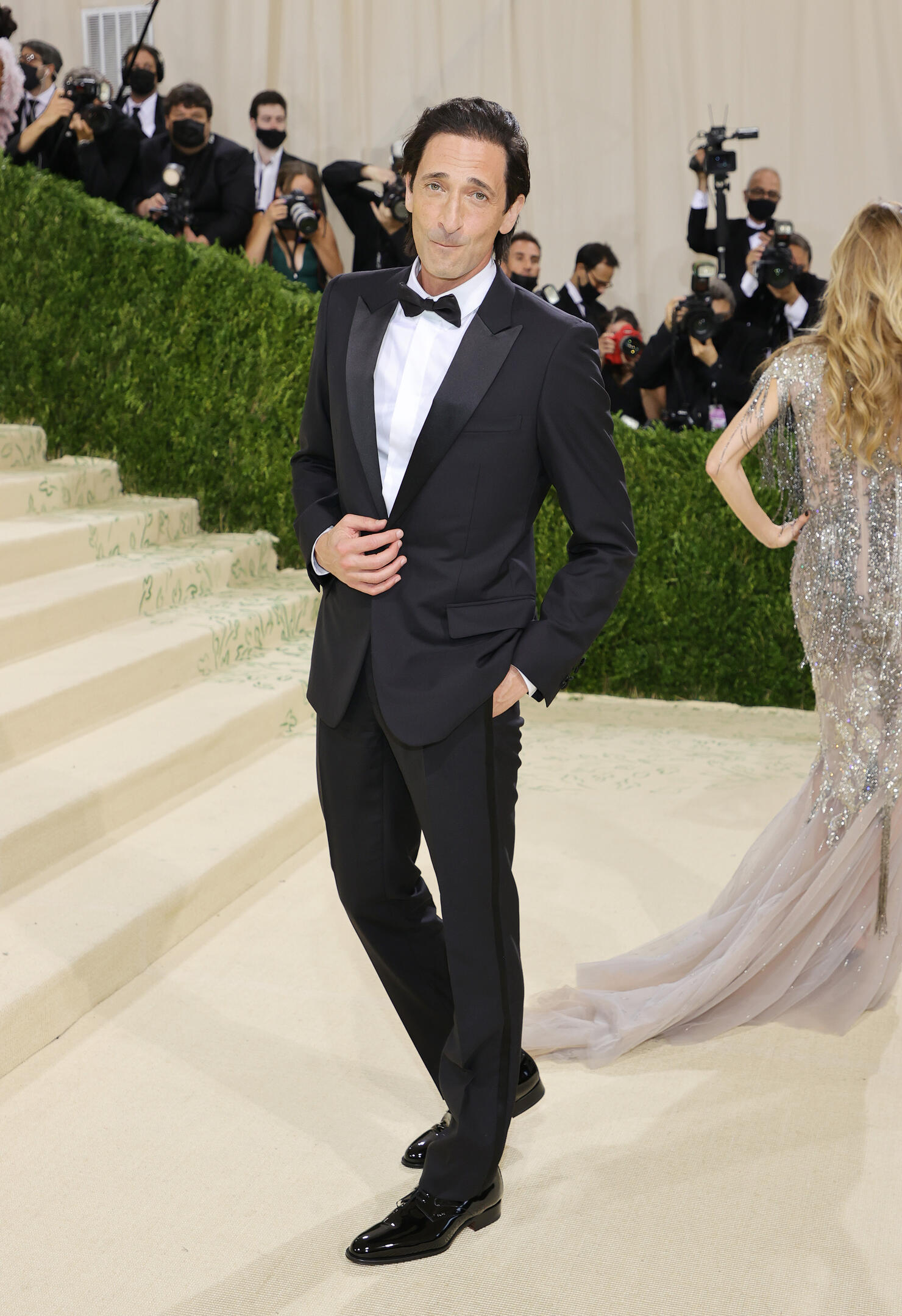 Adrien Brody
Photo: Getty Images
29 of 104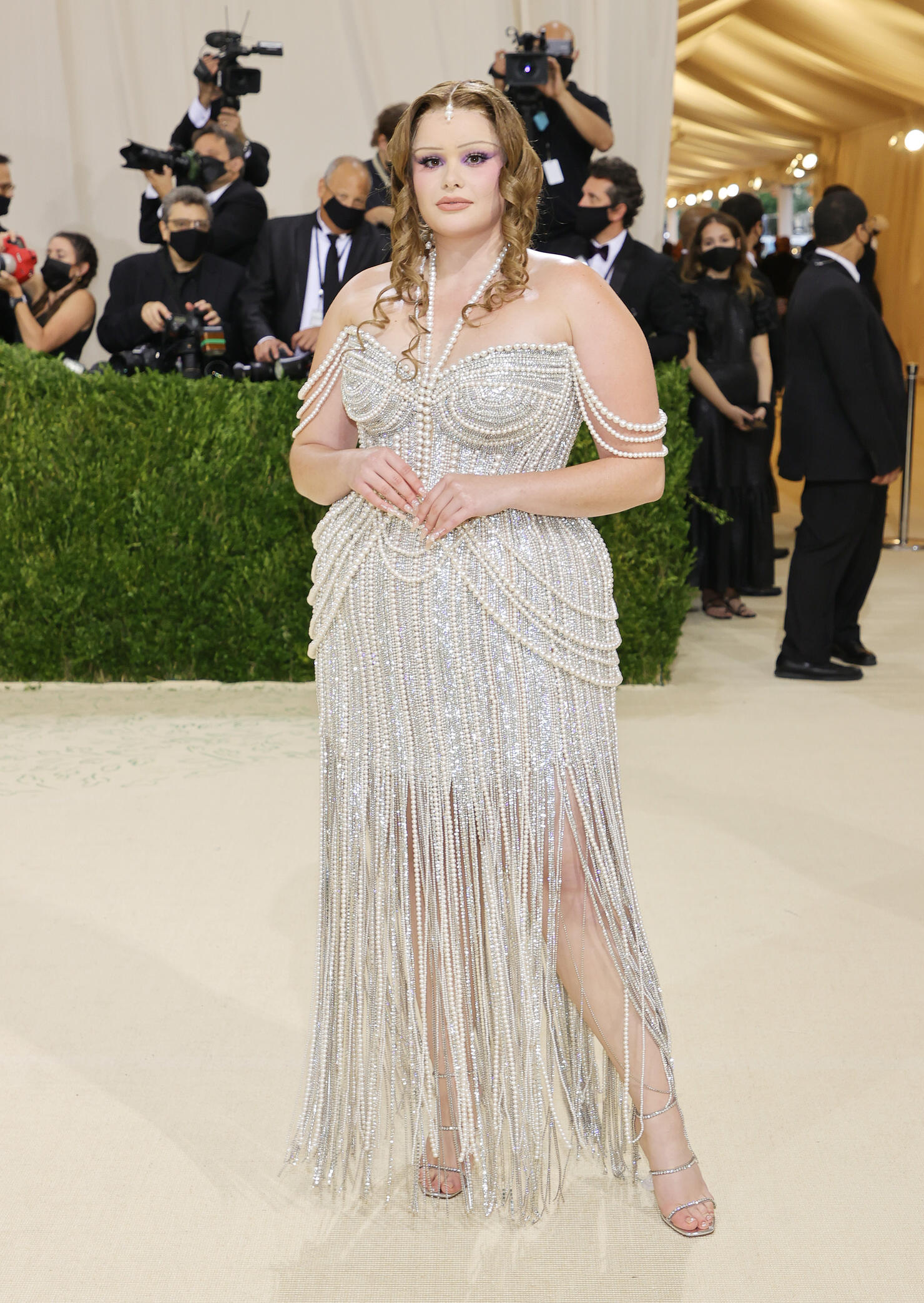 Barbie Ferreira
Photo: Getty Images
30 of 104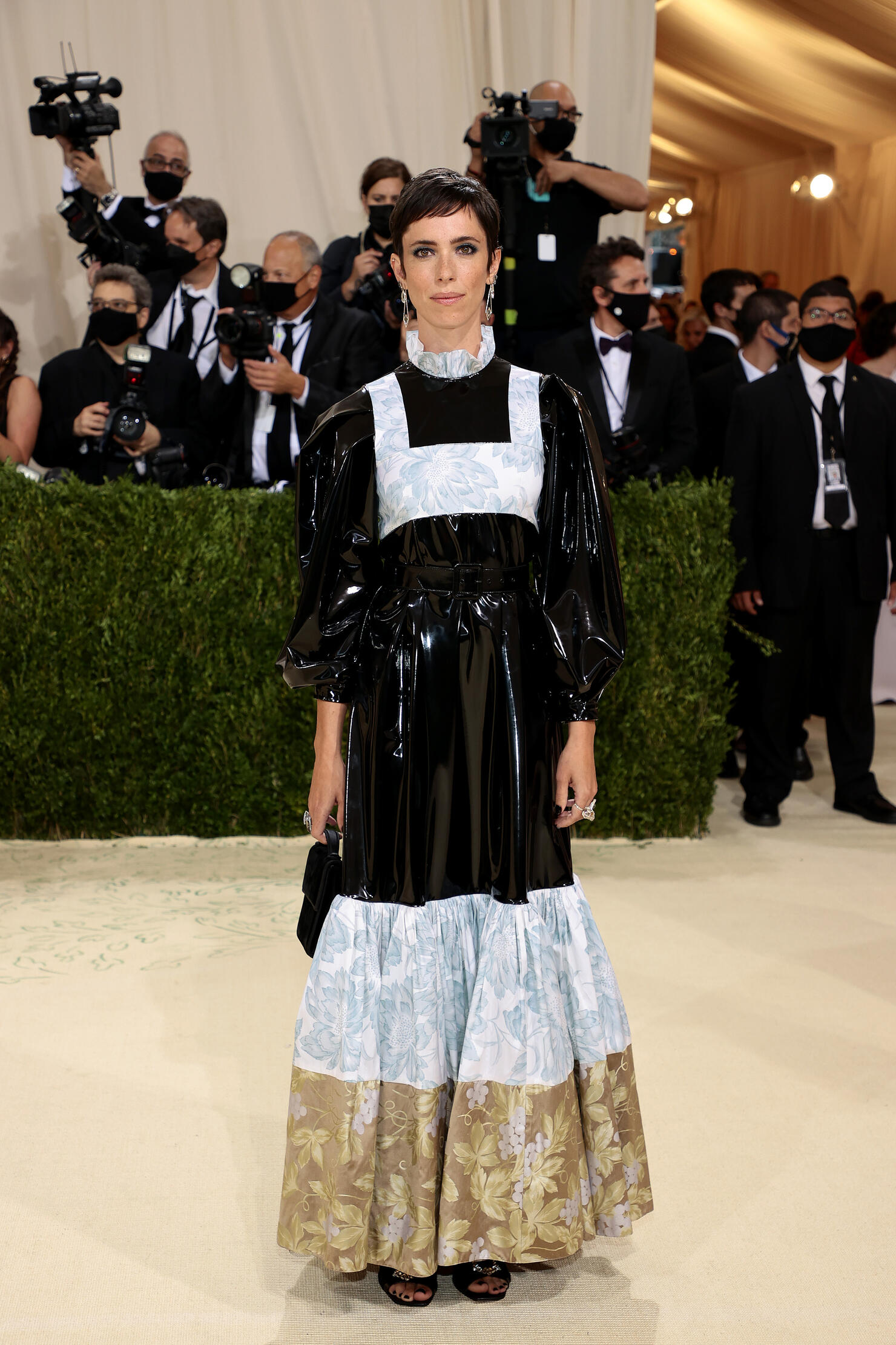 Rebecca Hall
Photo: Getty Images
31 of 104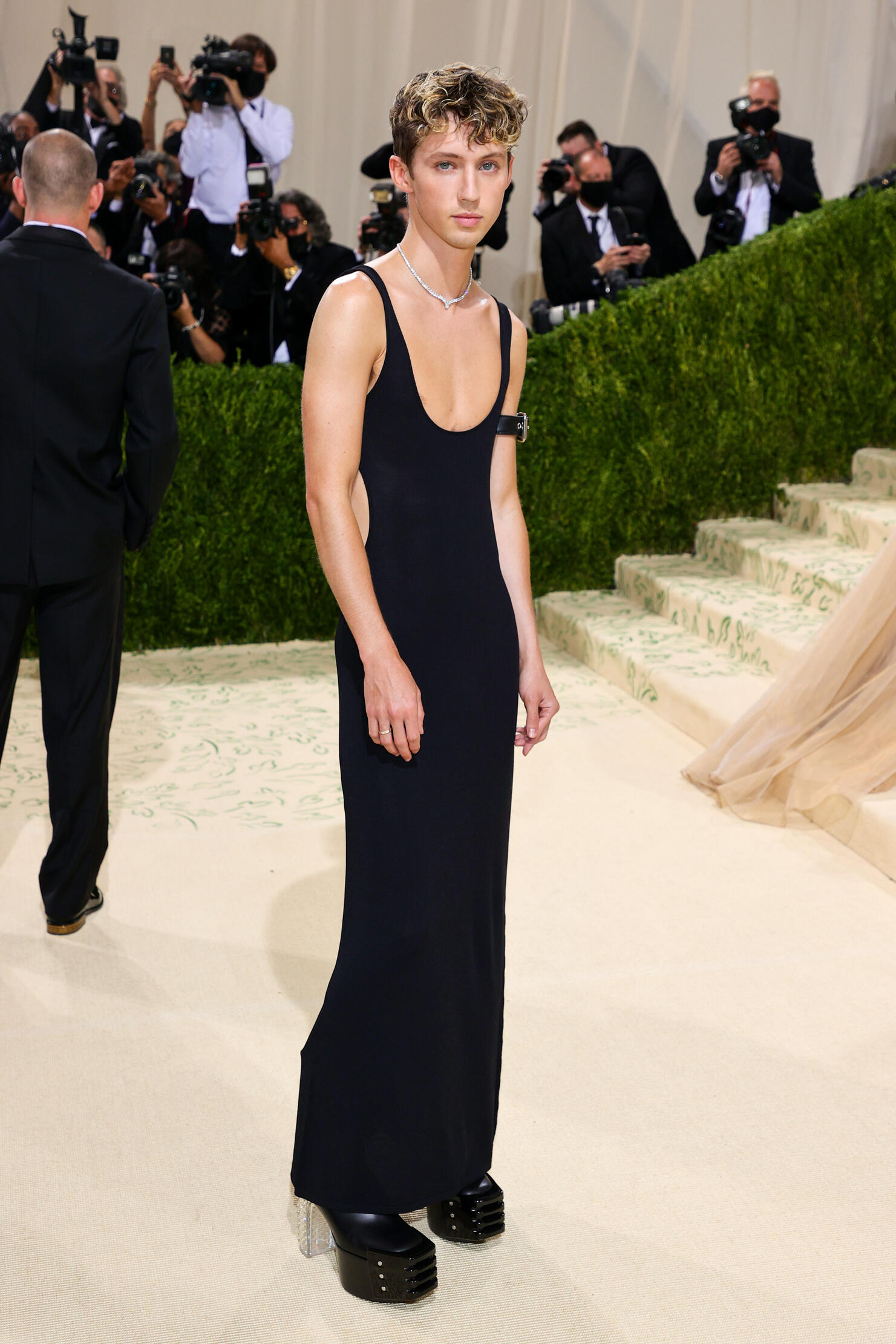 Troye Sivan
Photo: Getty Images
32 of 104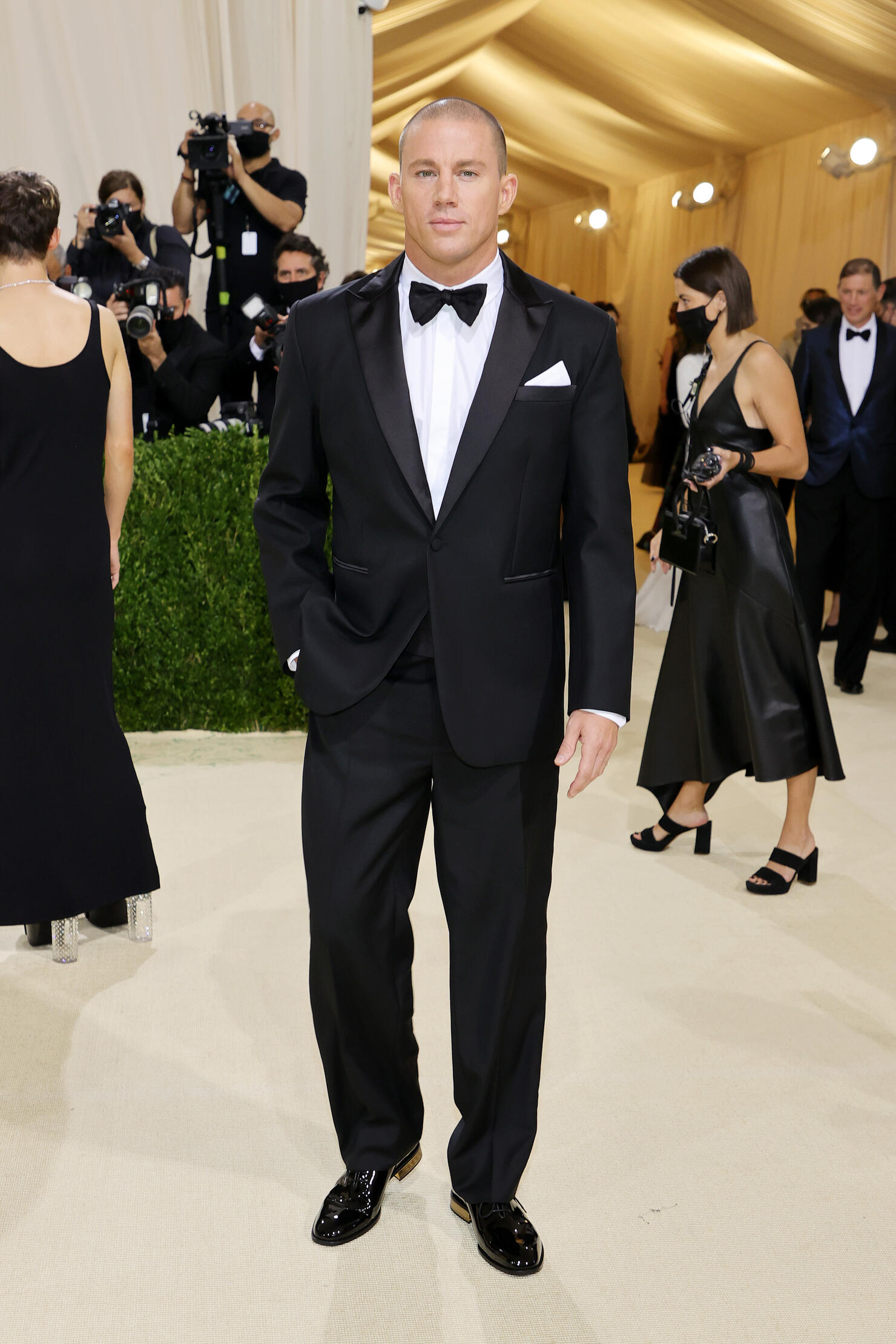 Channing Tatum
Photo: Getty Images
33 of 104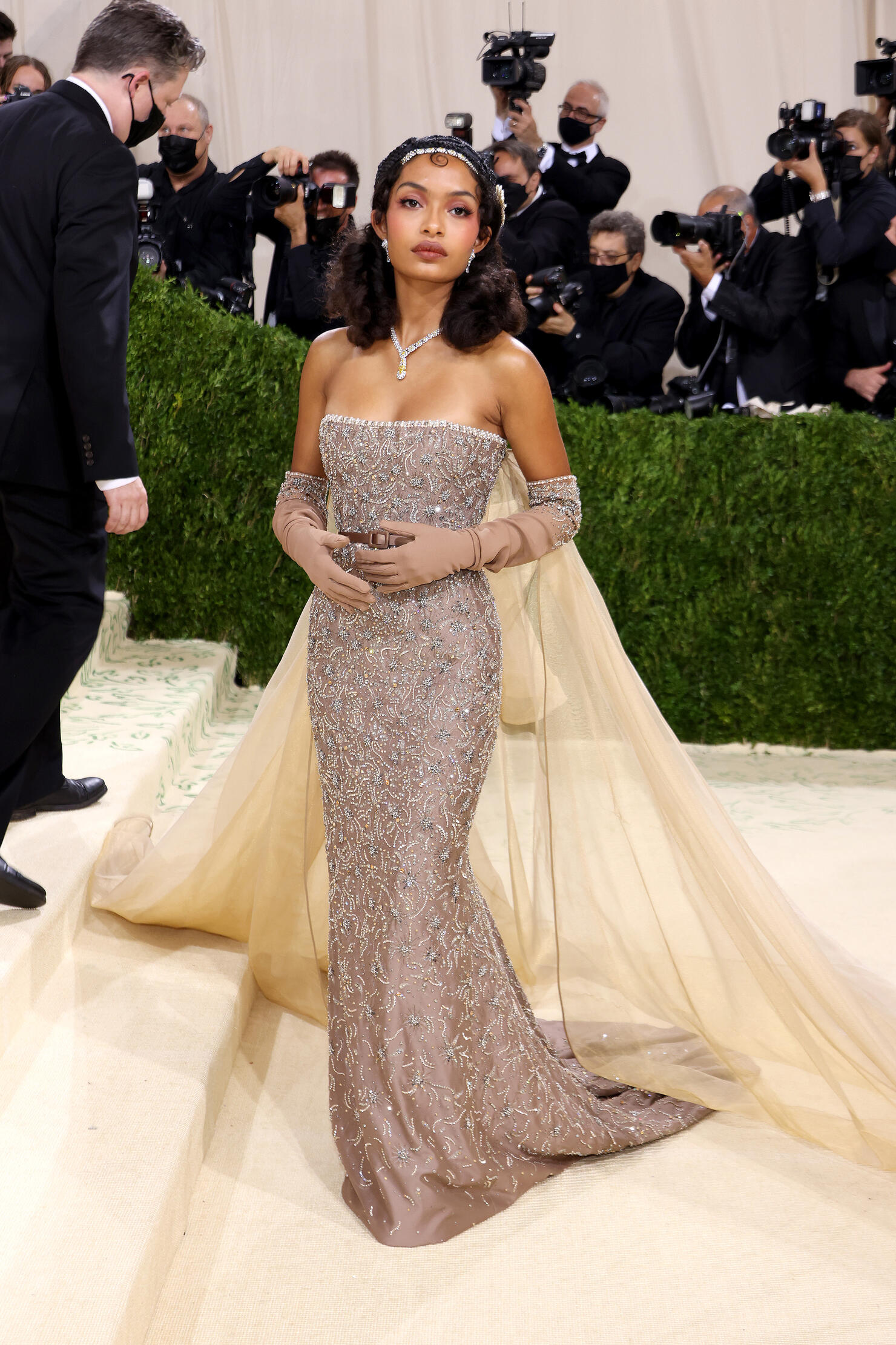 Yara Shahidi
Photo: Getty Images
34 of 104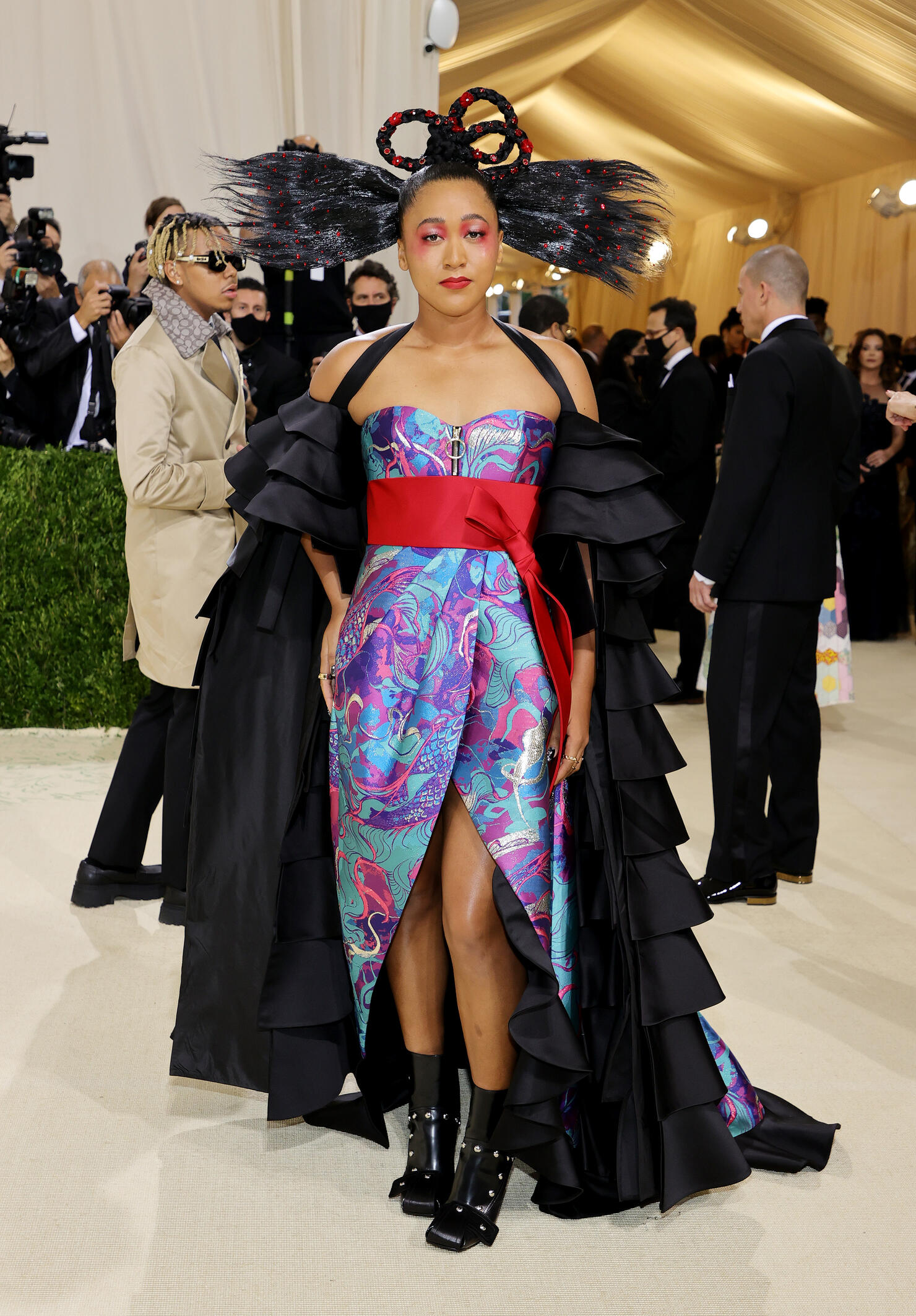 Naomi Osaka
Photo: Getty Images
35 of 104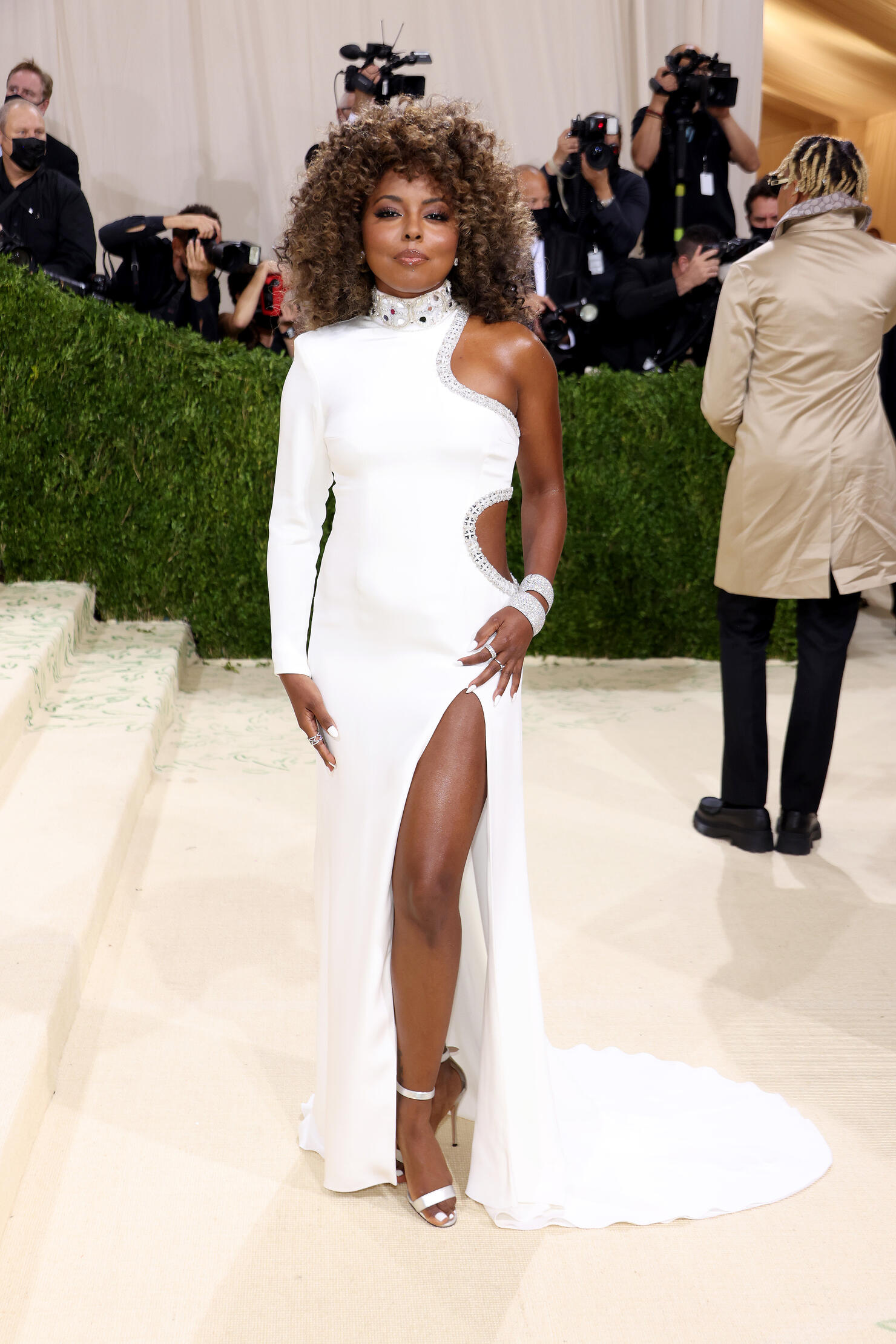 Adrienne Warren
Photo: Getty Images
36 of 104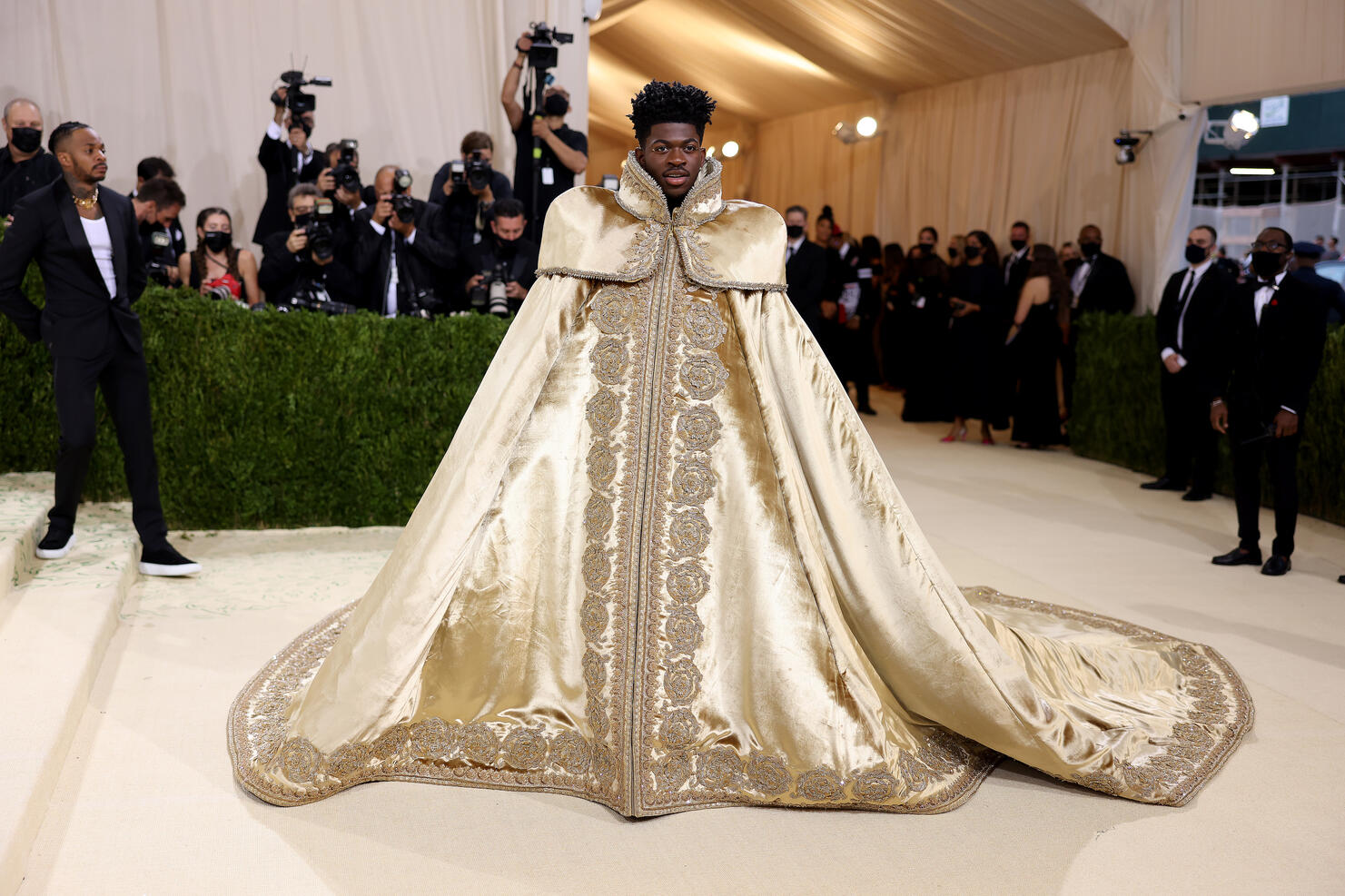 Lil Nas X
Photo: Getty Images
37 of 104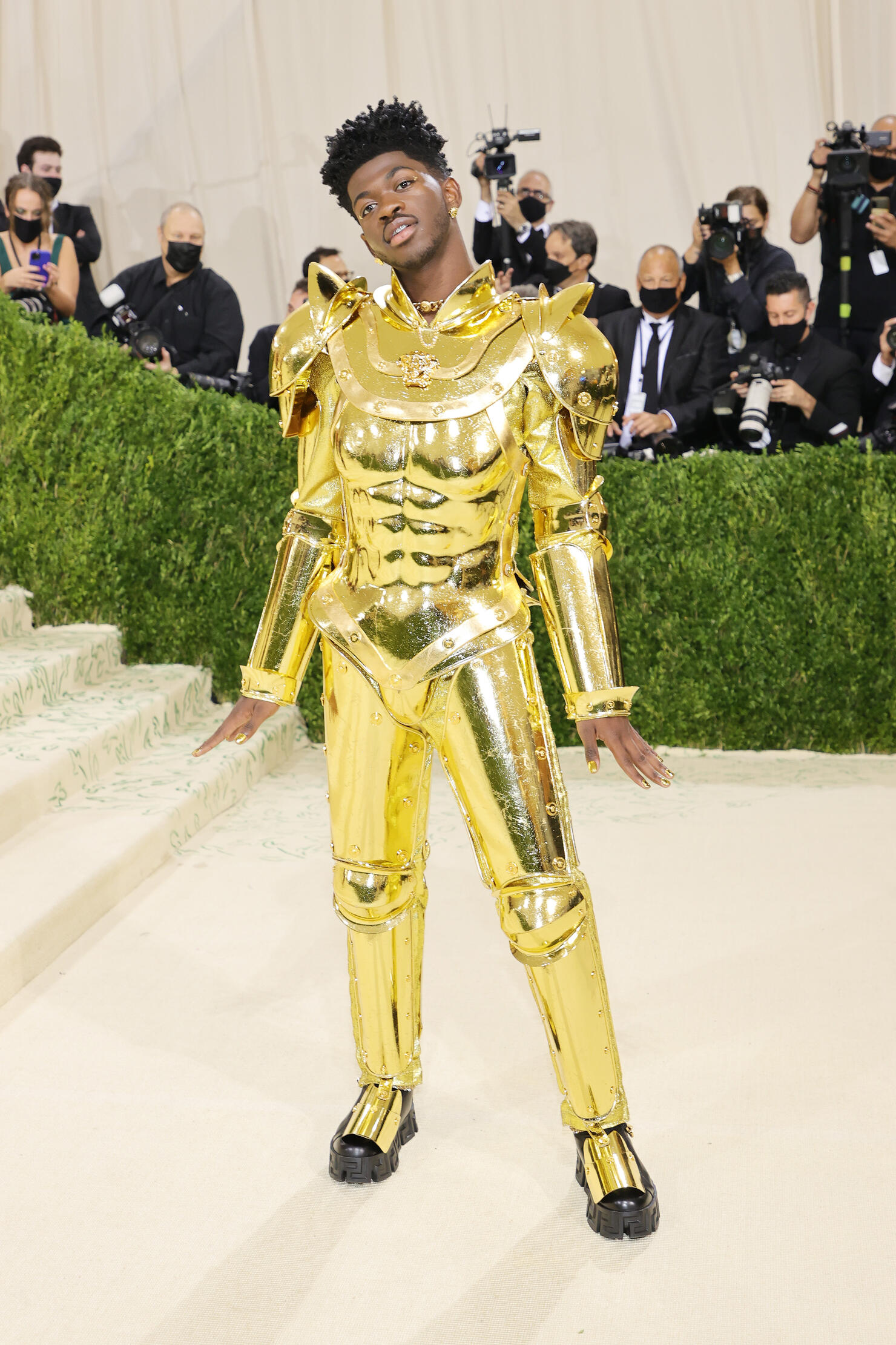 Lil Nas X
Photo: Getty Images
38 of 104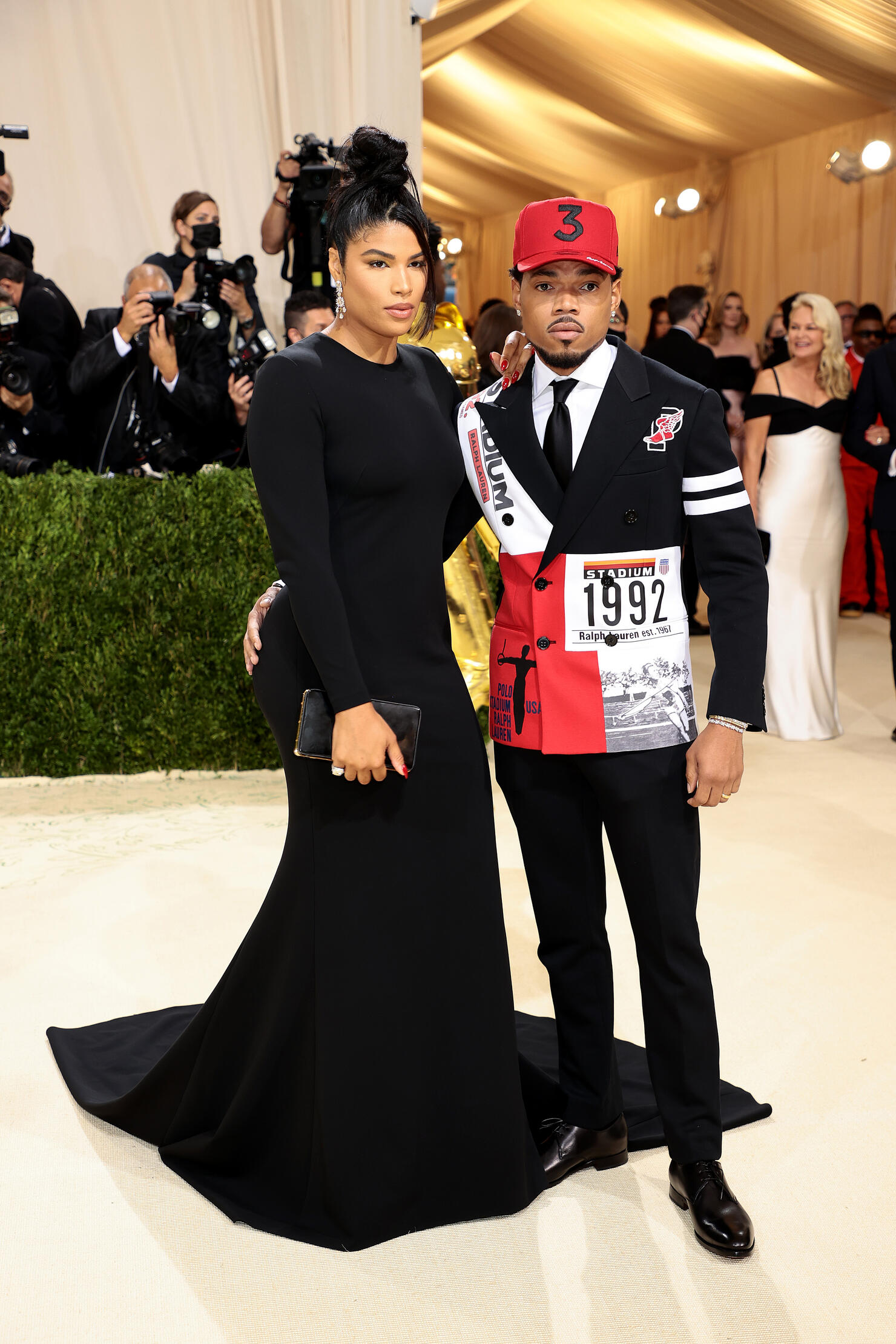 Chance the Rapper and Kirsten Corley
Photo: Getty Images
39 of 104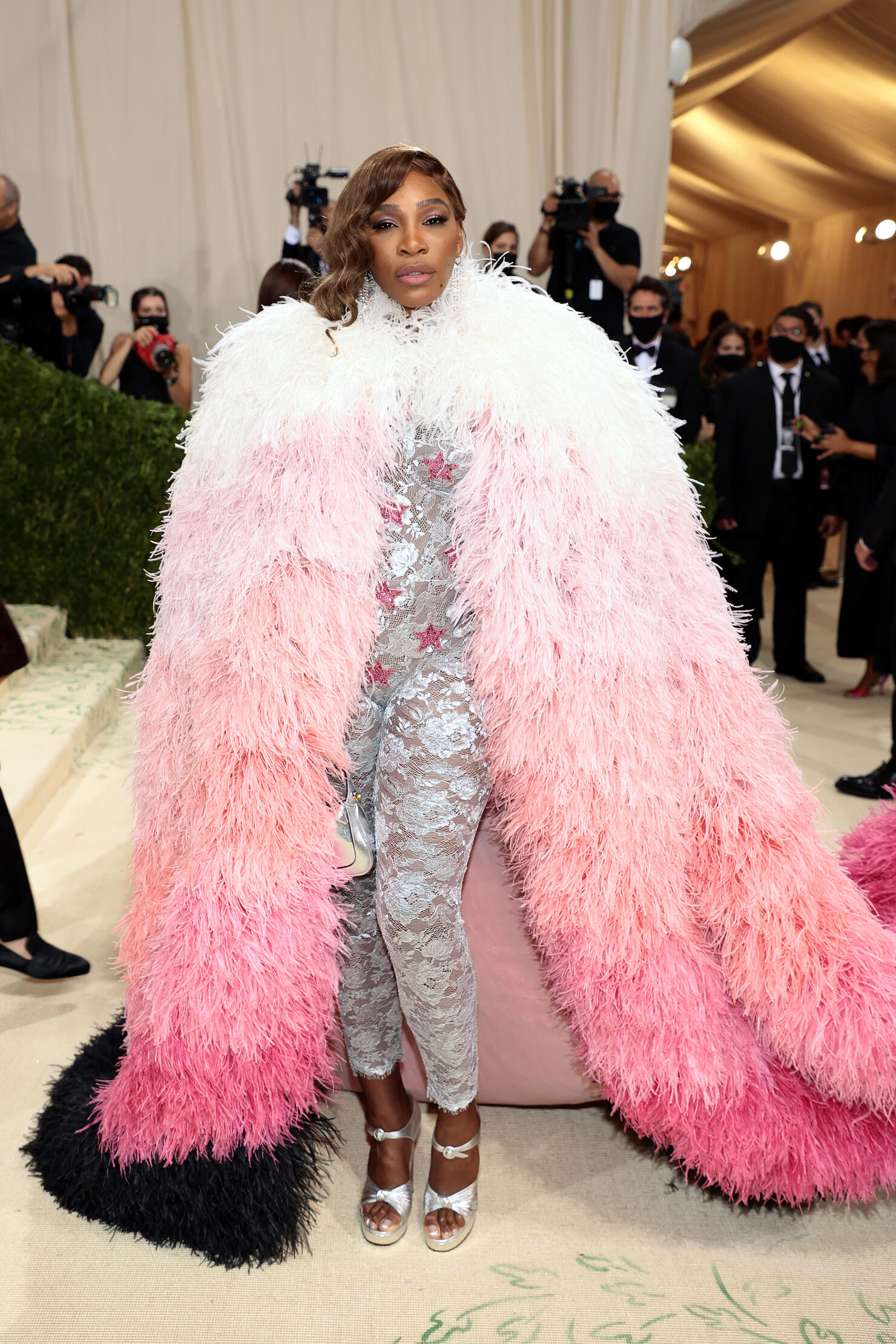 Serena Williams
Photo: Getty Images
40 of 104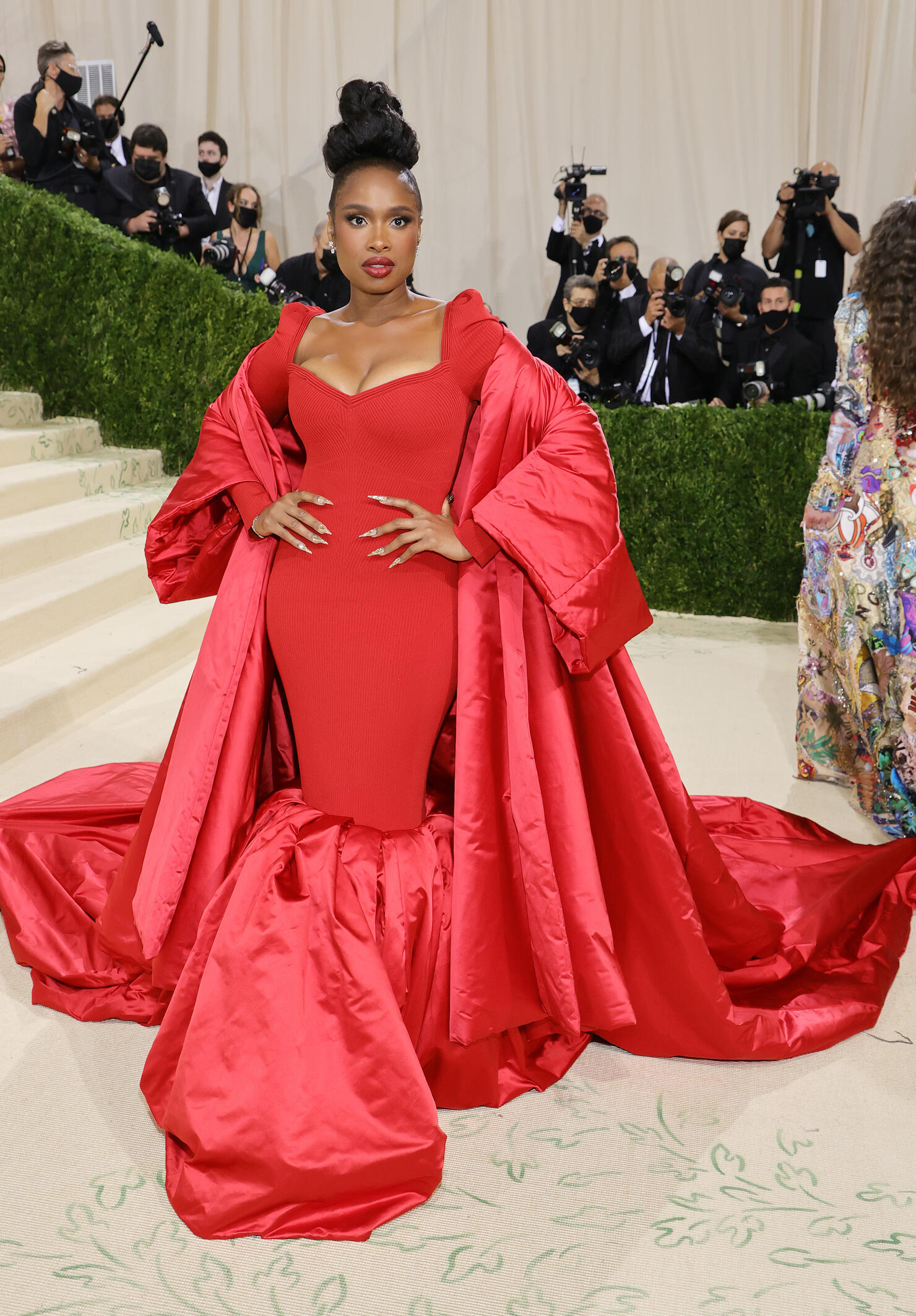 Jennifer Hudson
Photo: Getty Images
41 of 104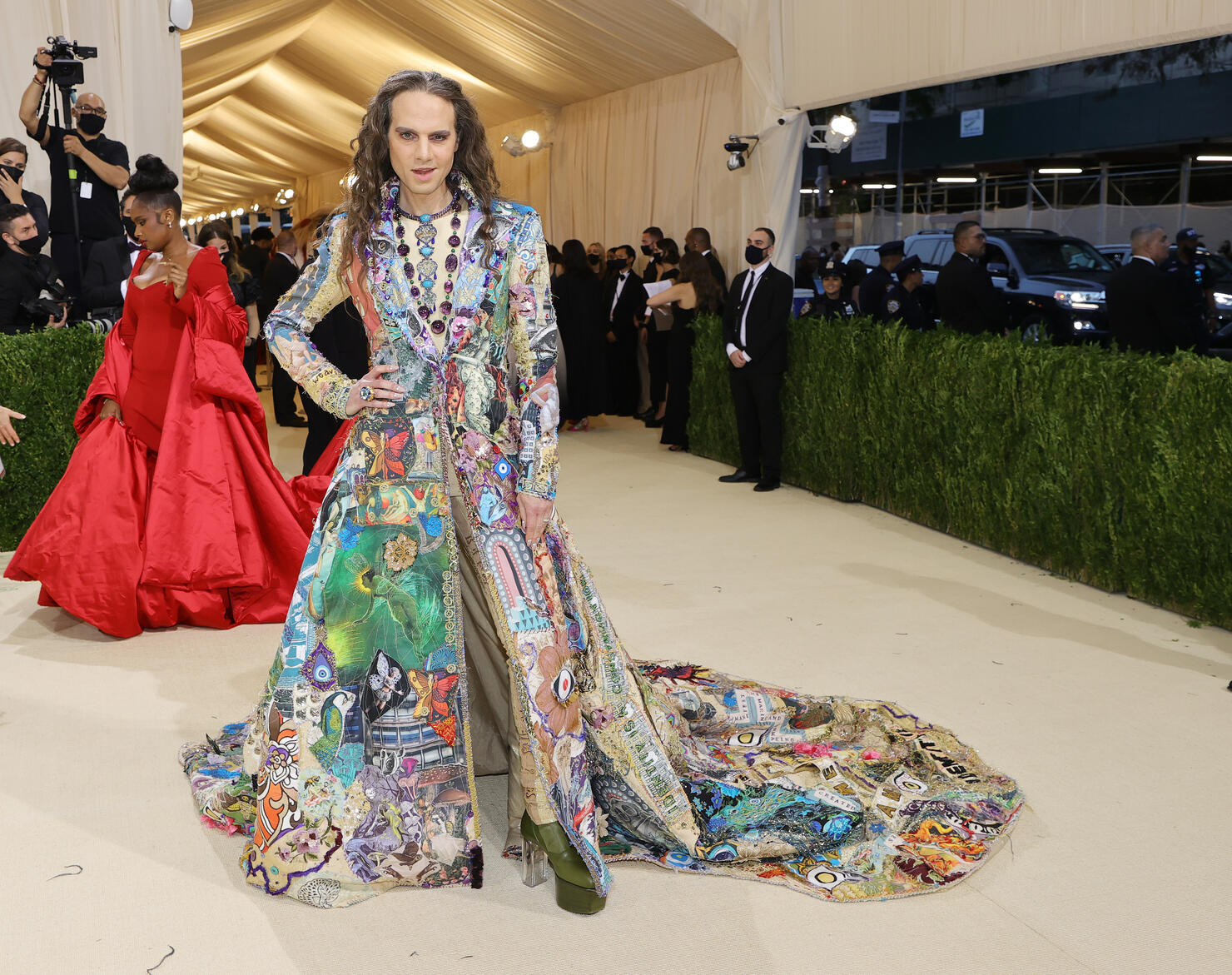 Jordan Roth
Photo: Getty Images
42 of 104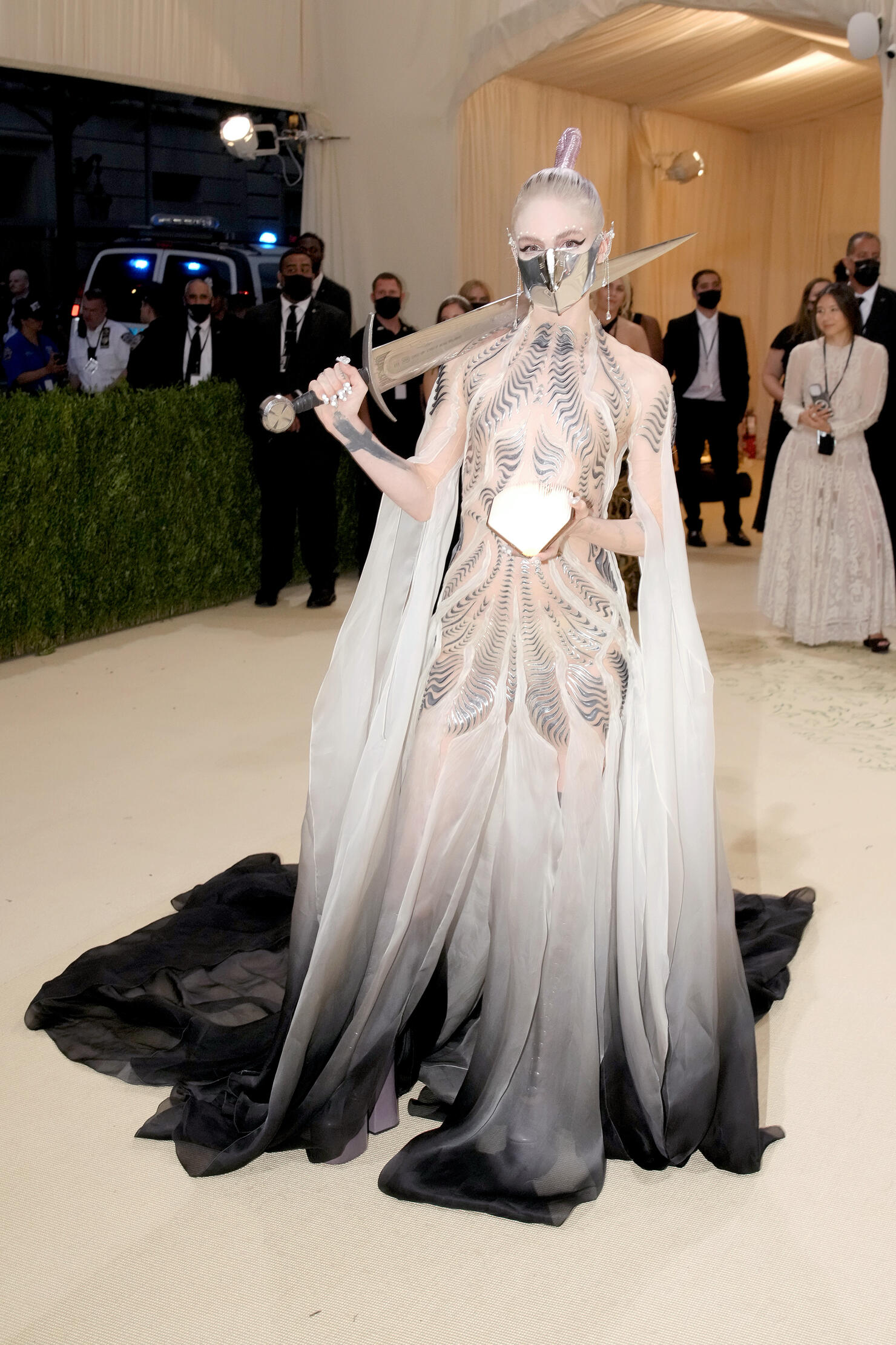 Grimes
Photo: Getty Images
43 of 104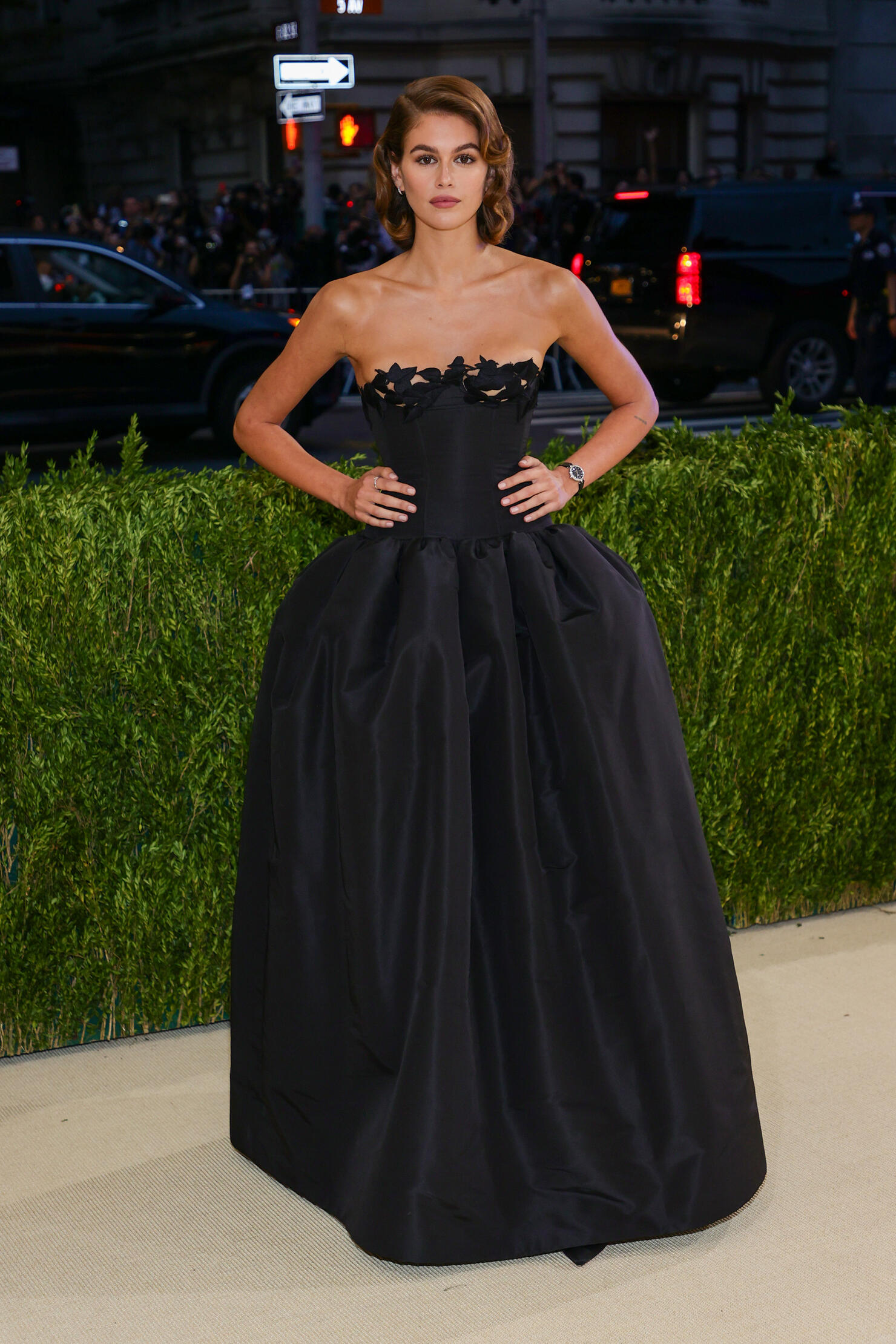 Kaia Gerber
Photo: Getty Images
44 of 104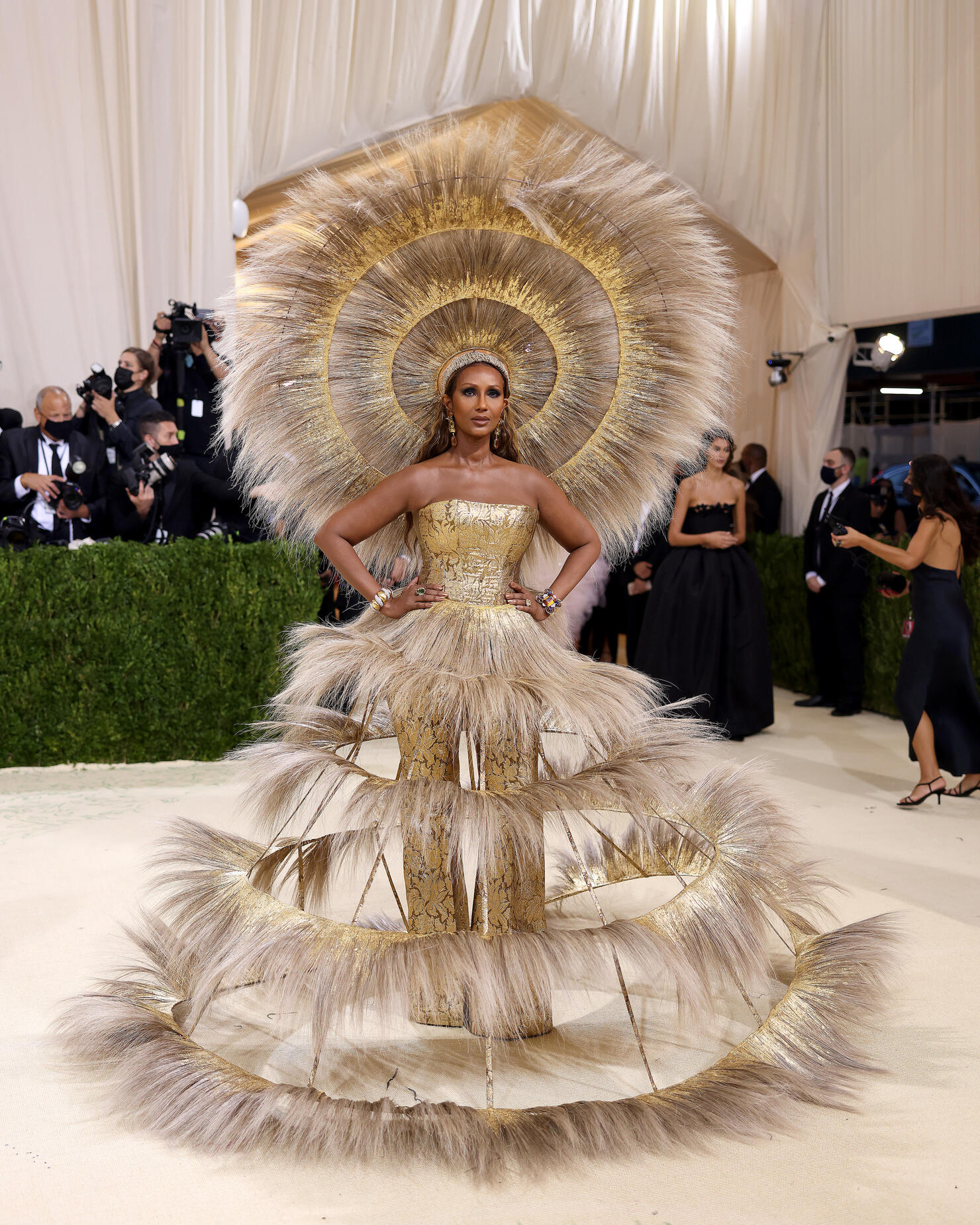 45 of 104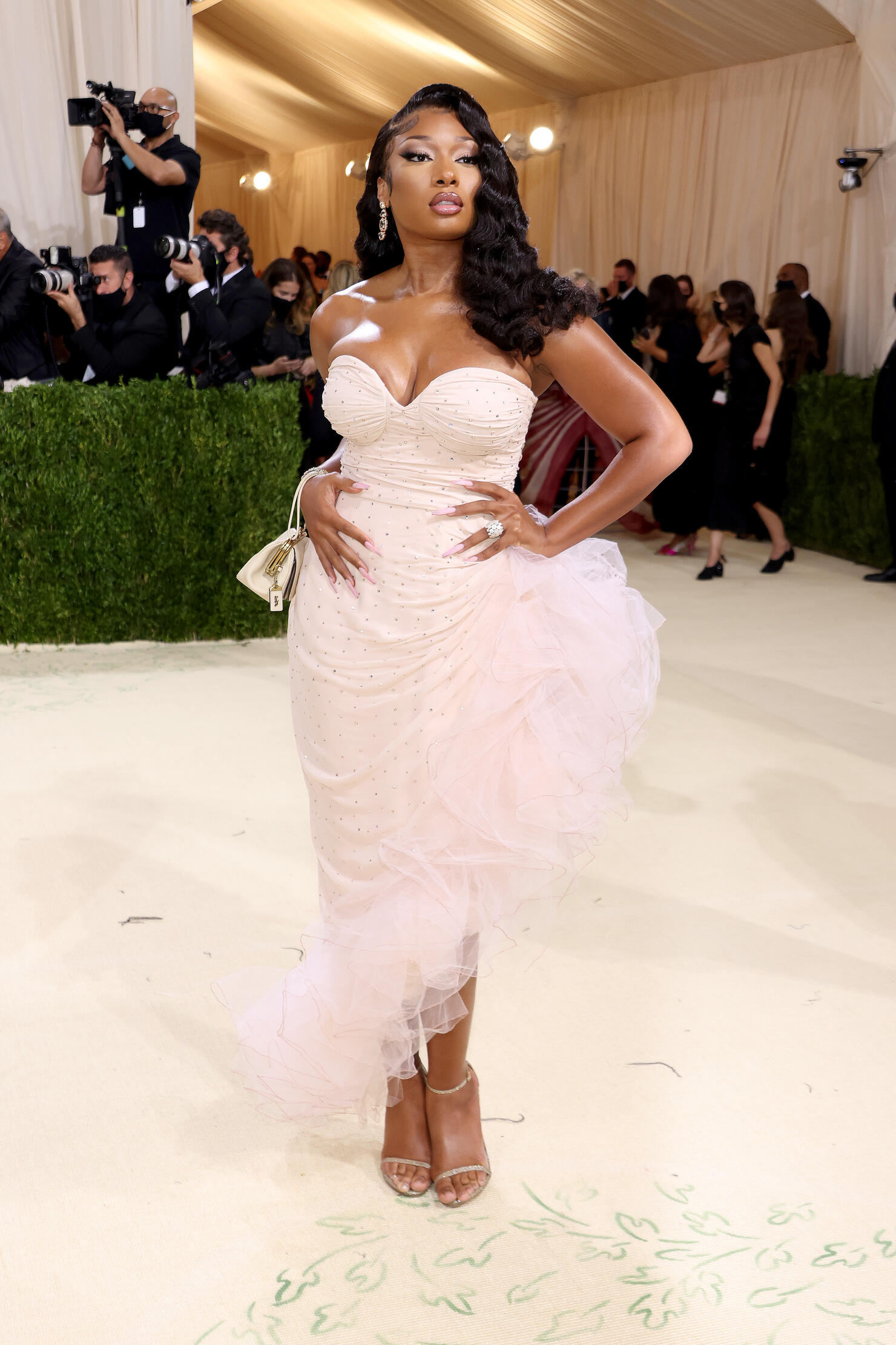 Megan Thee Stallion
Photo: Getty Images
46 of 104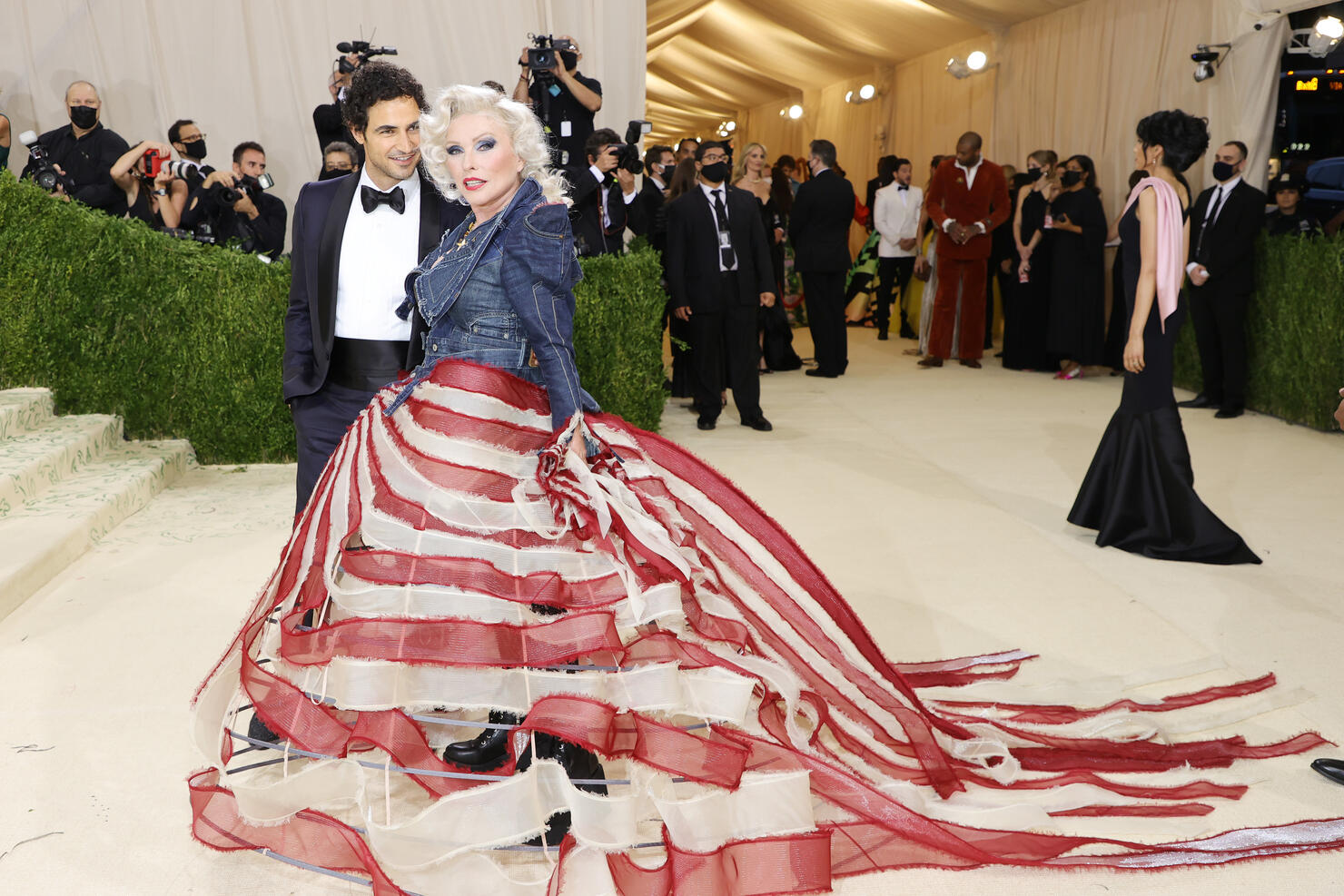 Zac Posen and Debbie Harry
Photo: Getty Images
47 of 104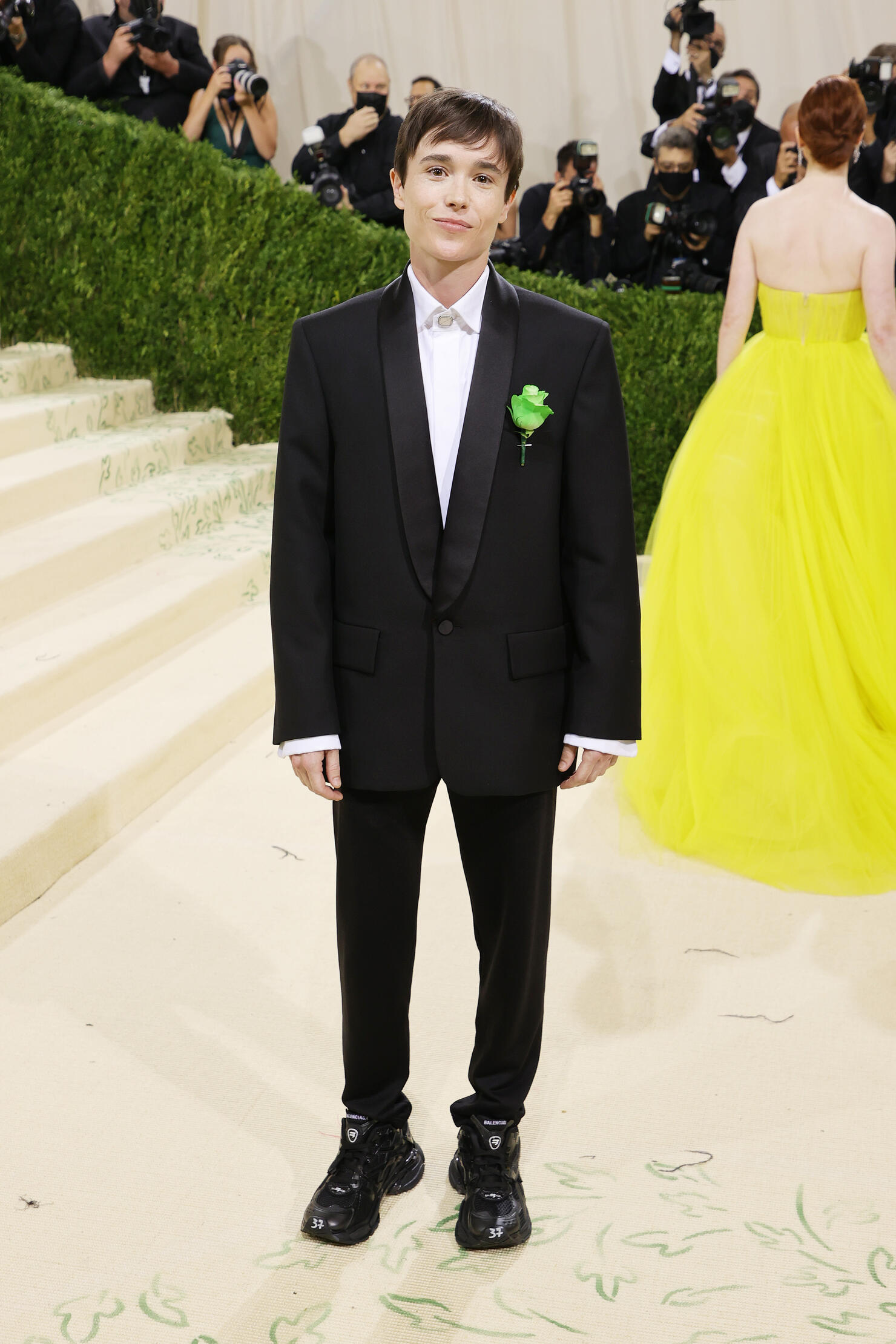 Elliot Page
Photo: Getty Images
48 of 104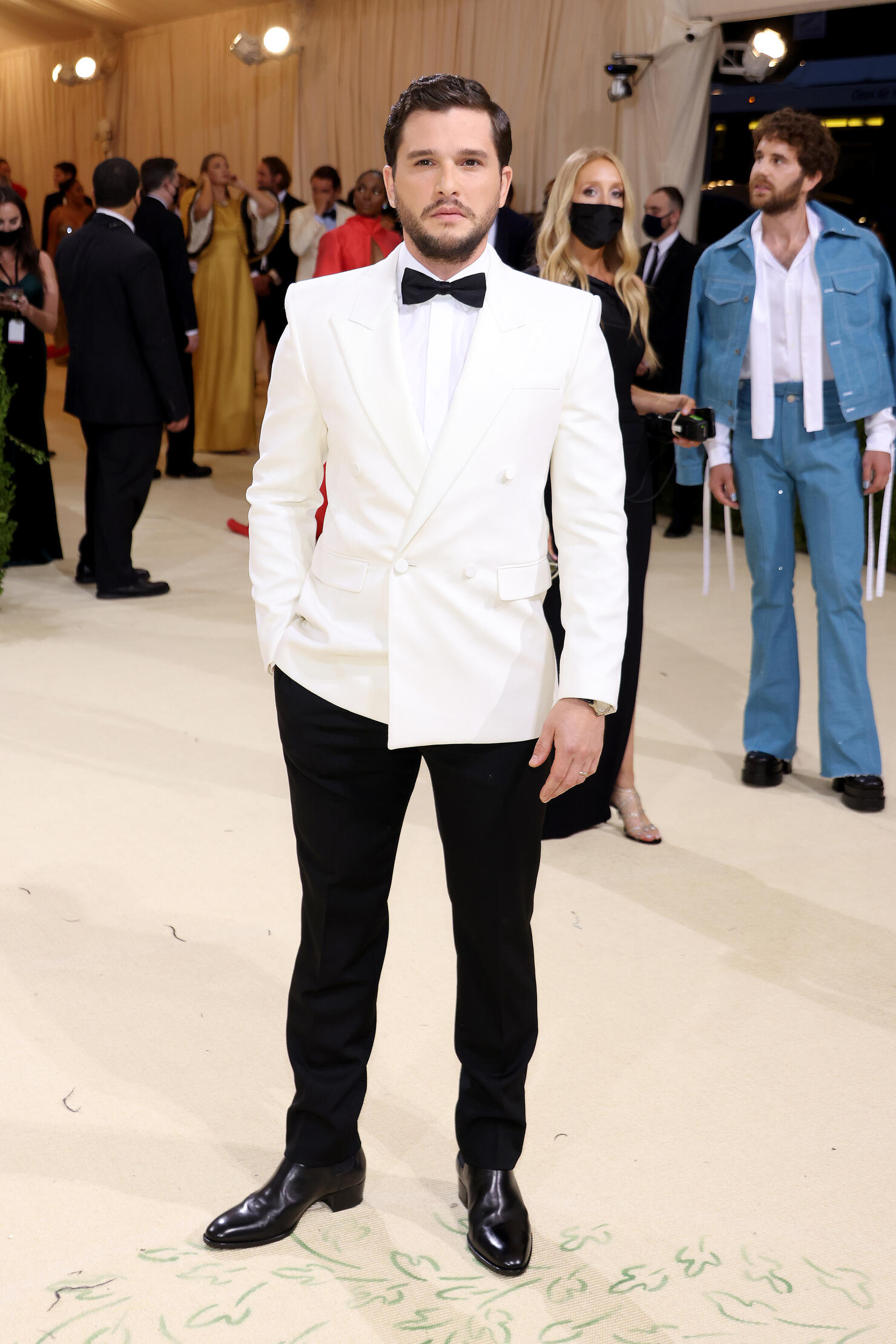 Kit Harrington
Photo: Getty Images
49 of 104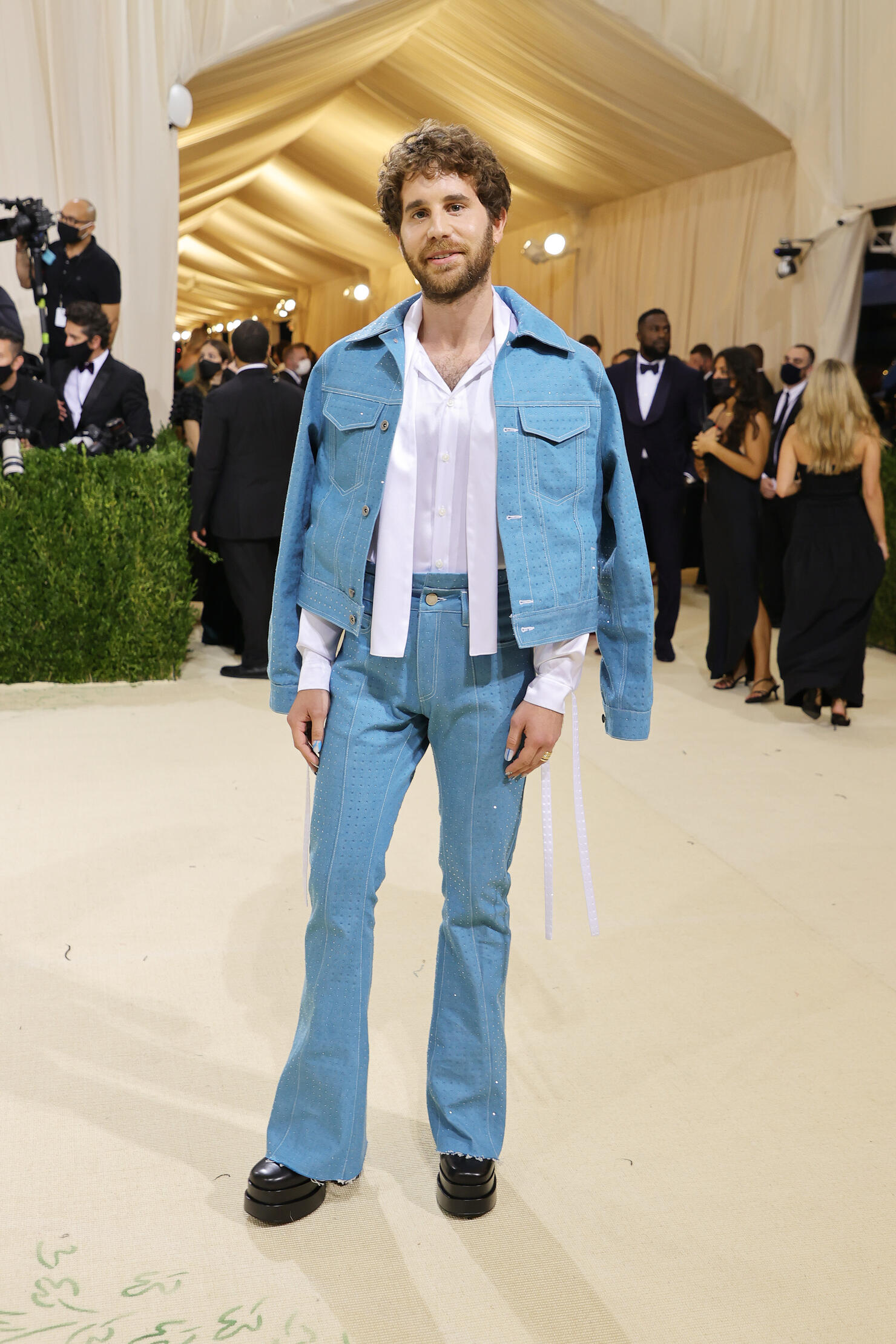 Ben Platt
Photo: Getty Images
50 of 104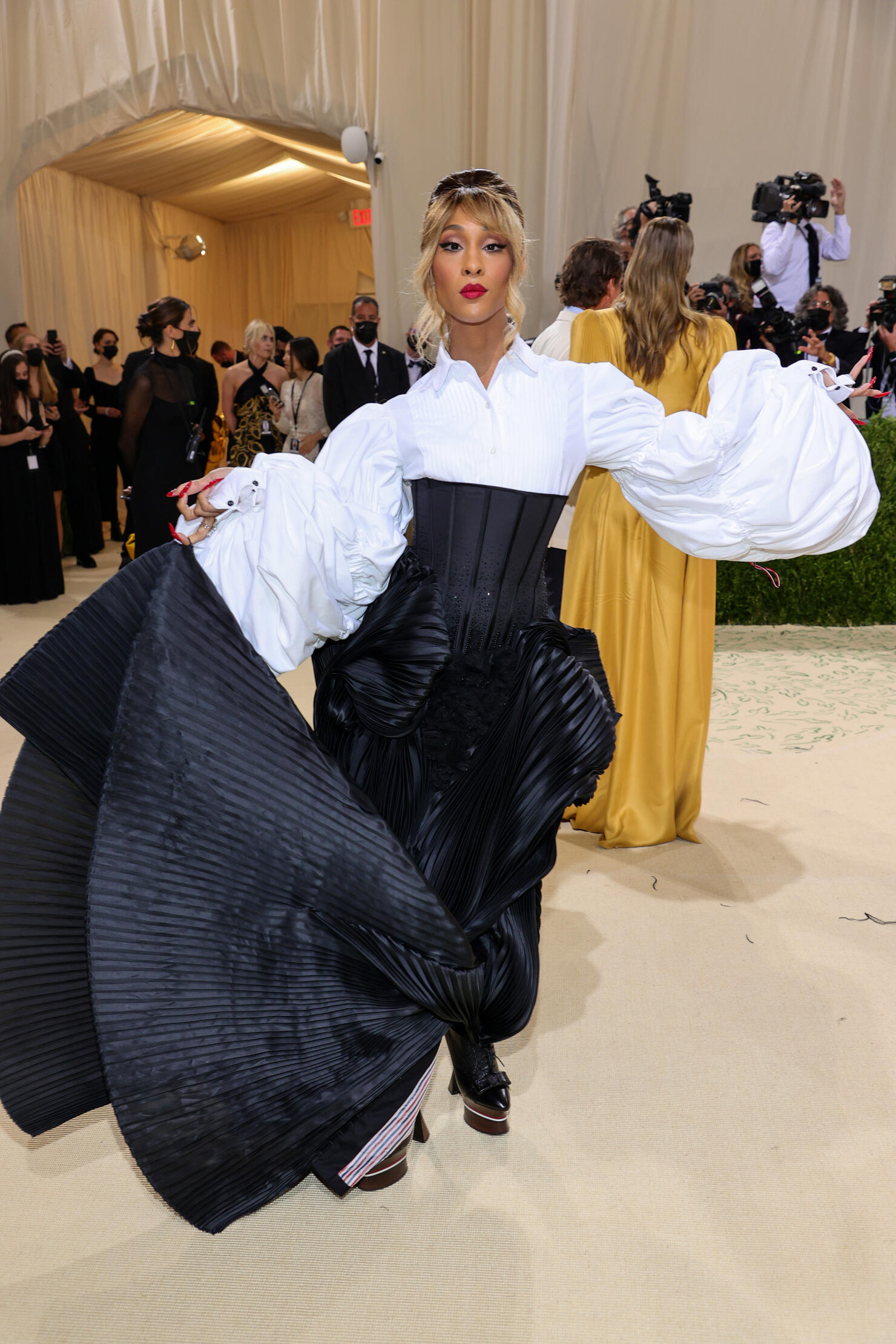 MJ Rodriguez
Photo: Getty Images
51 of 104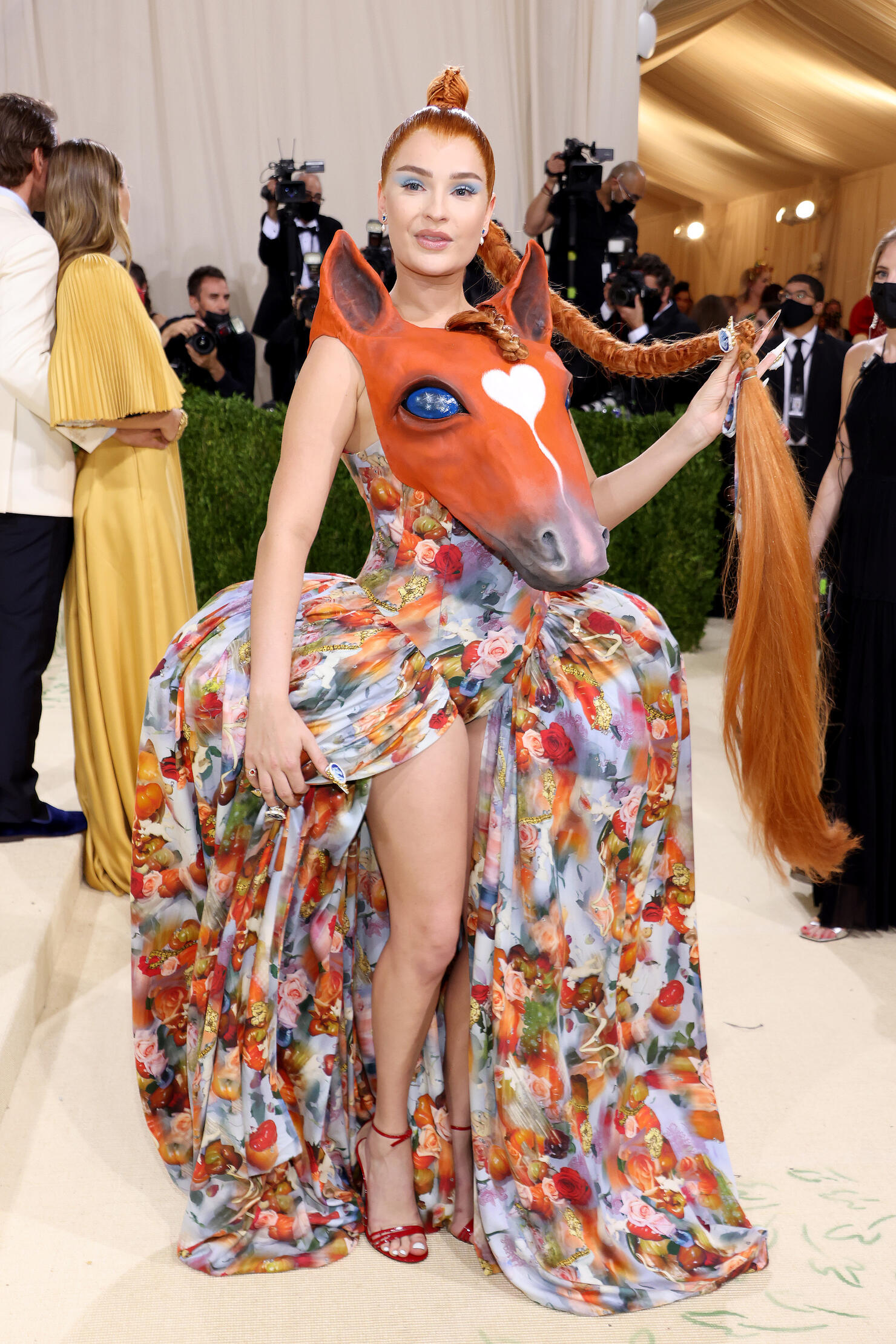 Kim Petras
Photo: Getty Images
52 of 104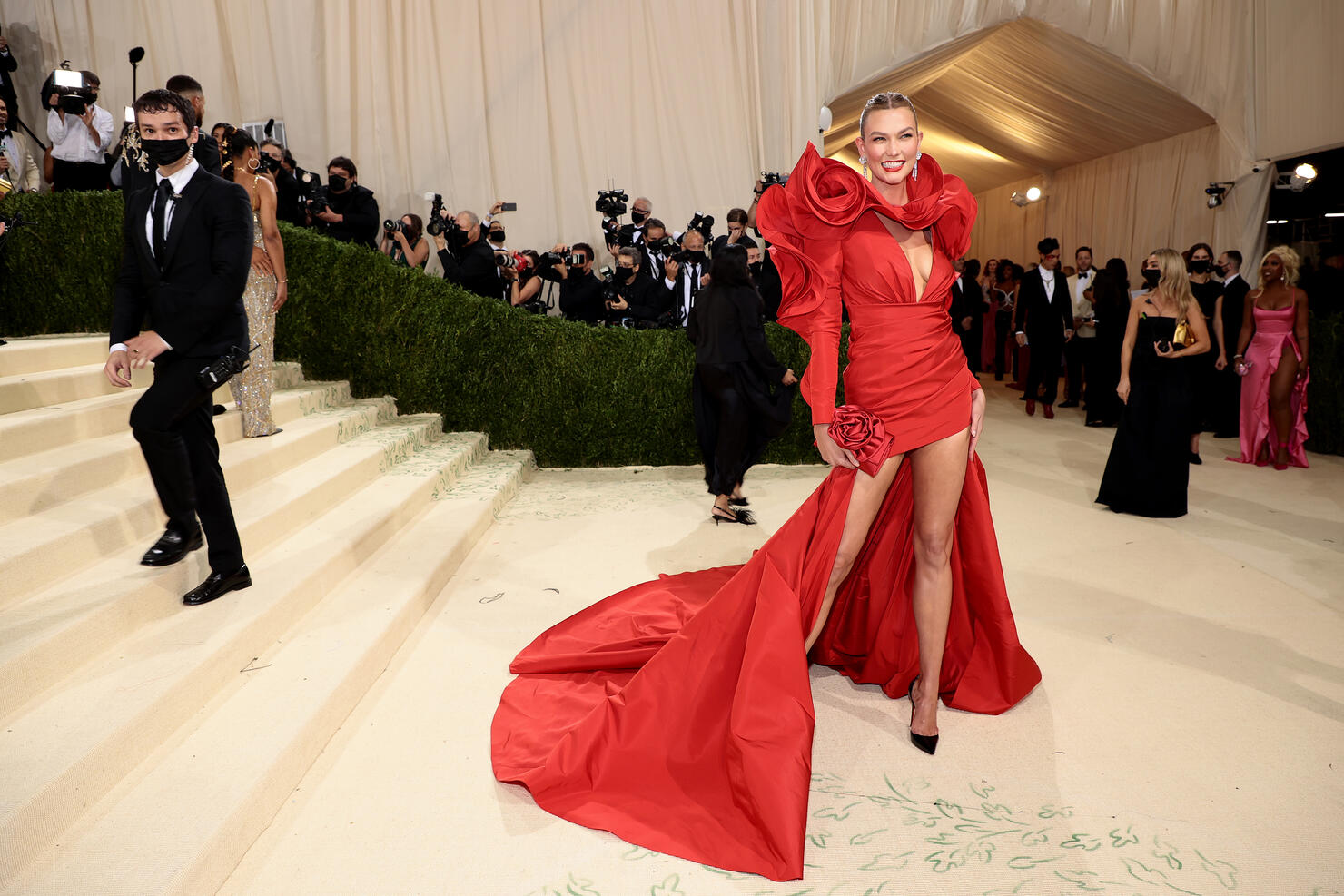 Karlie Kloss
Photo: Getty Images North America
53 of 104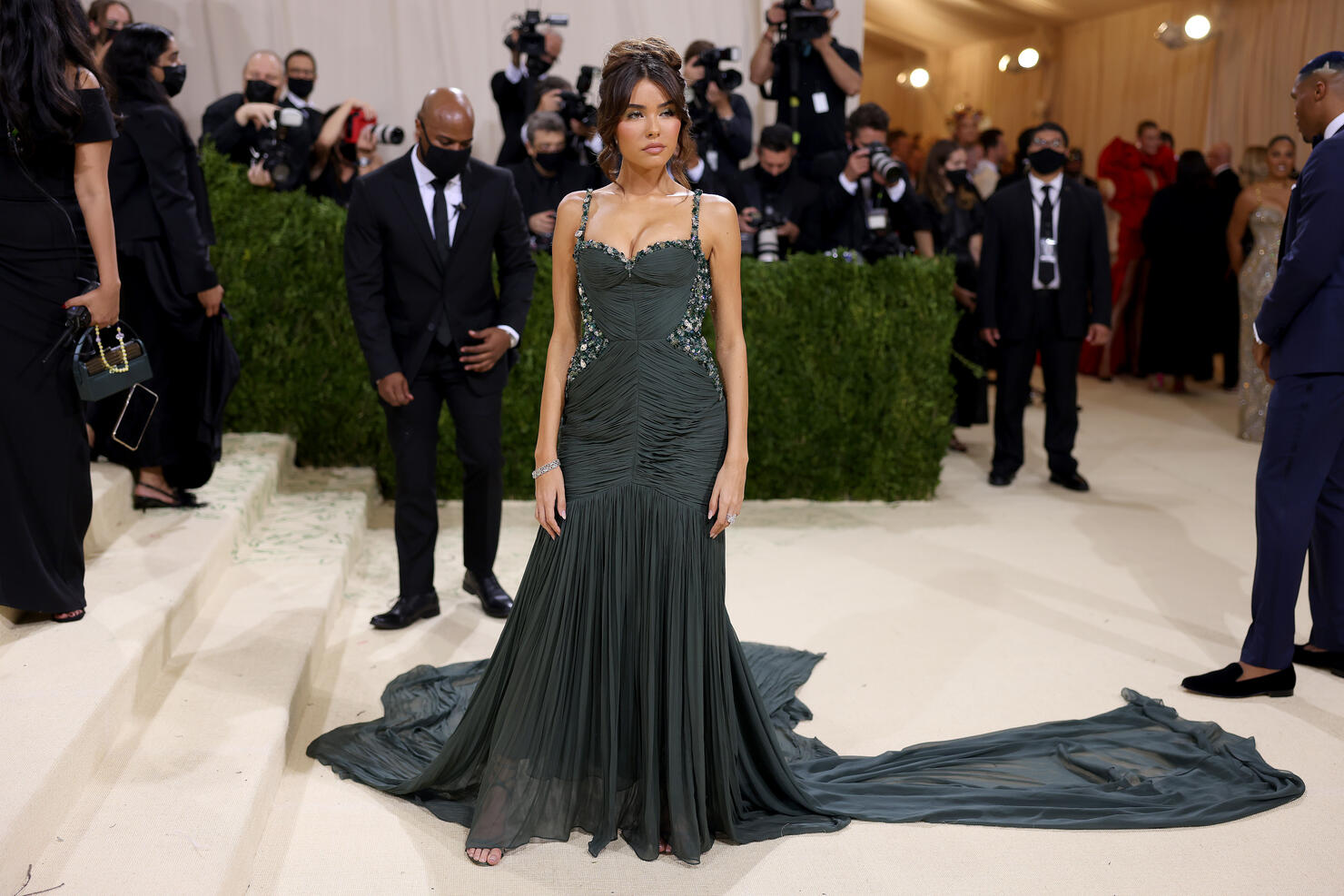 Madison Beer
Photo: Getty Images
54 of 104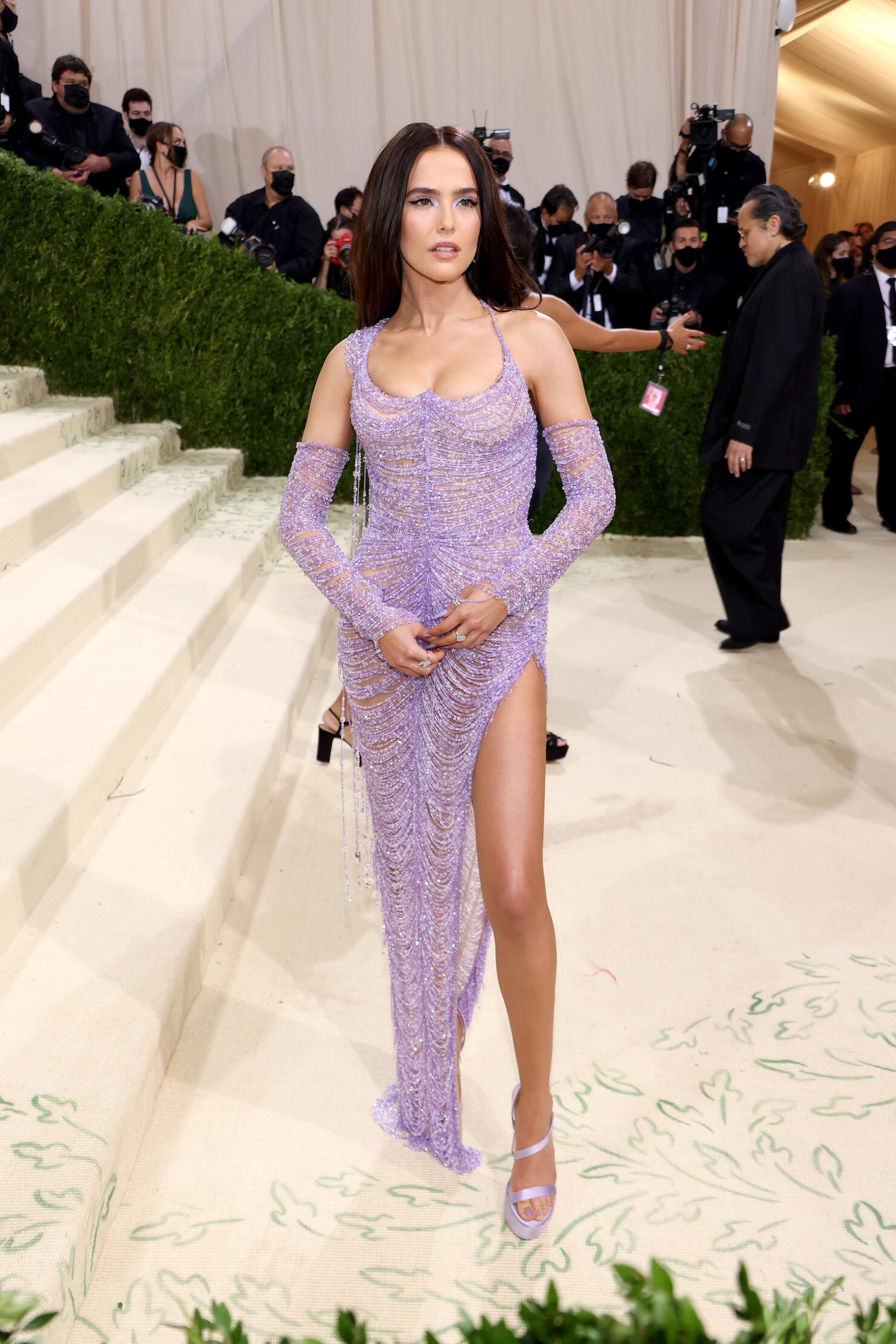 Zoe Deutch
Photo: Getty Images
55 of 104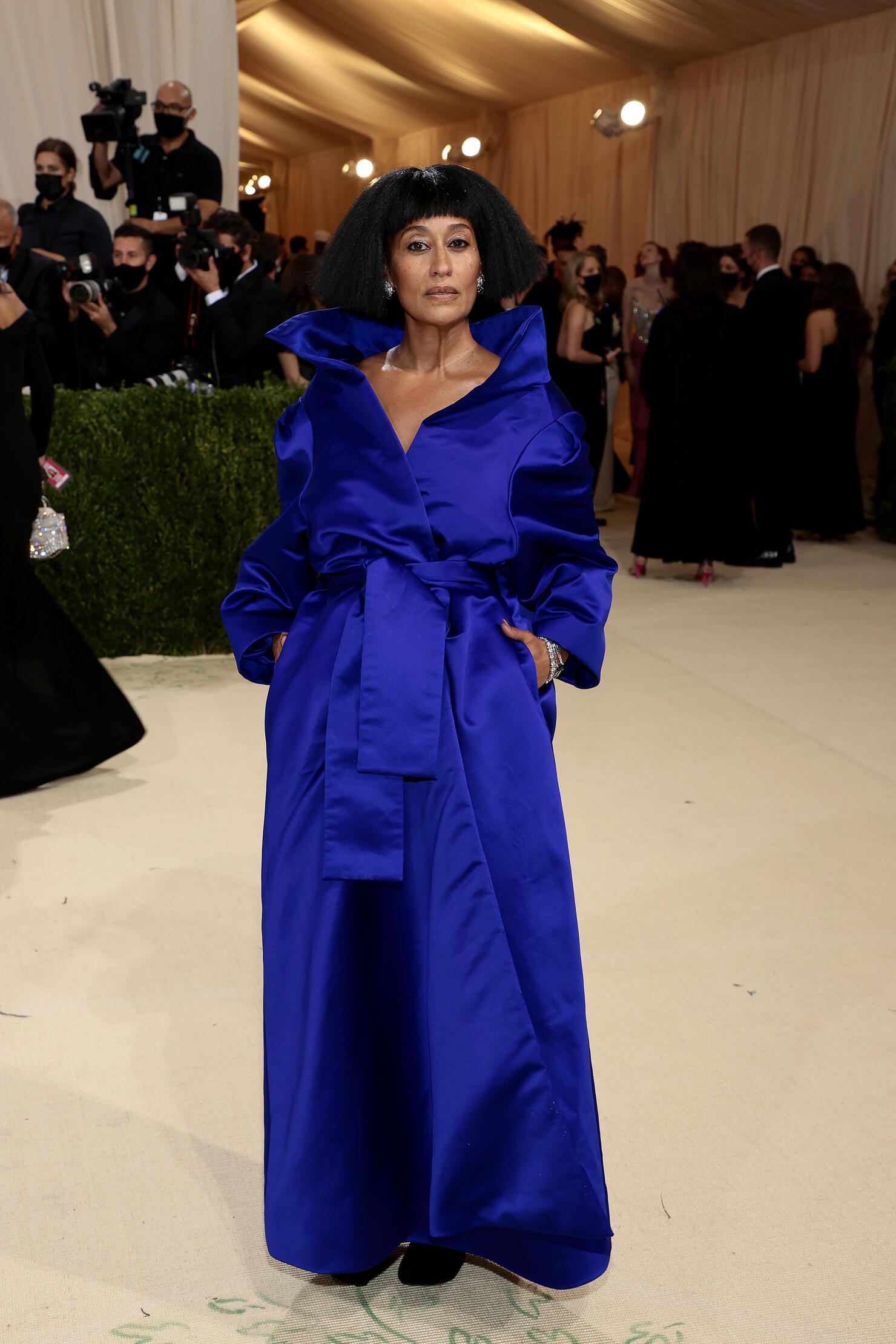 Tracee Ellis Ross
Photo: Getty Images
56 of 104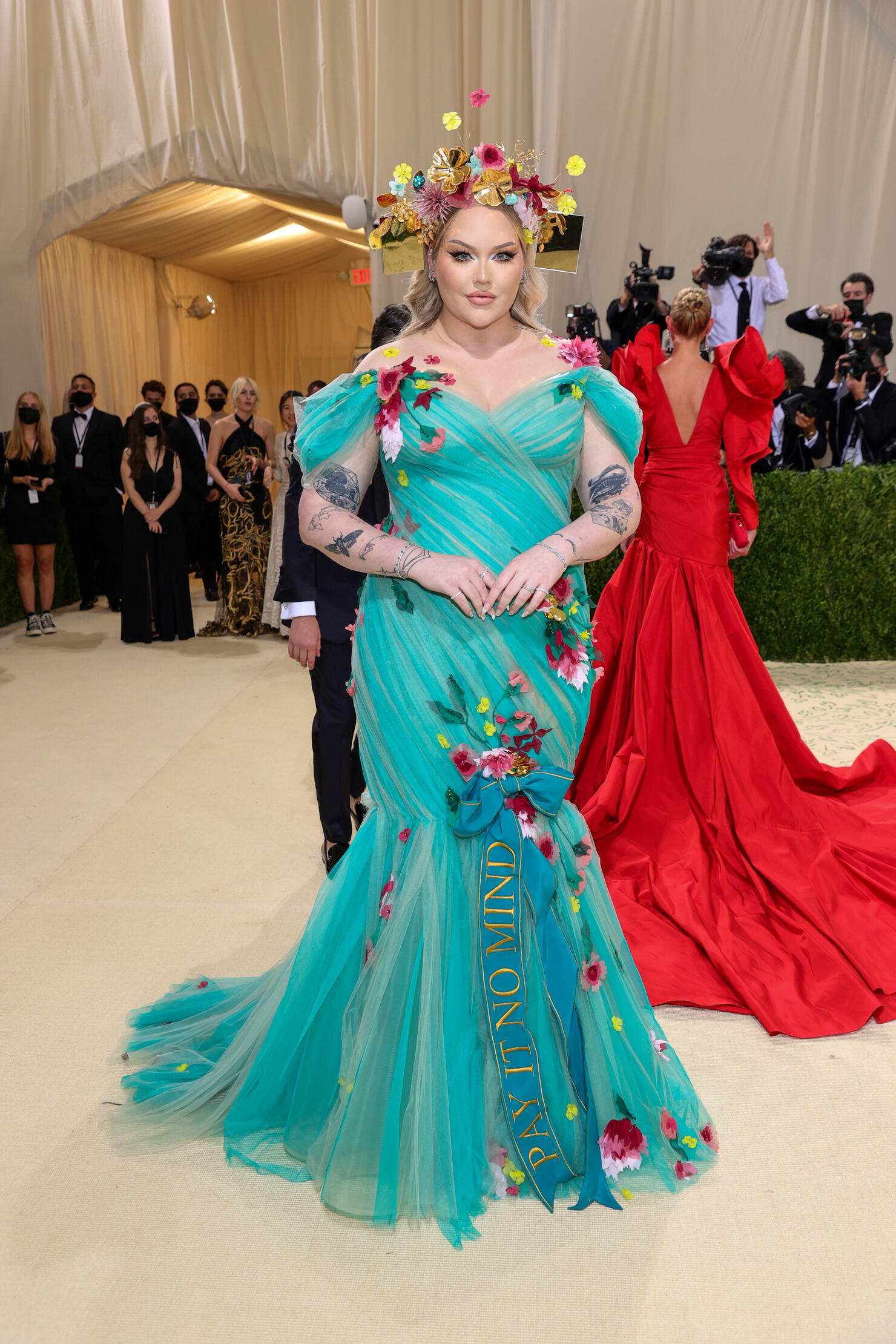 Nikkie de Jager
Photo: Getty Images
57 of 104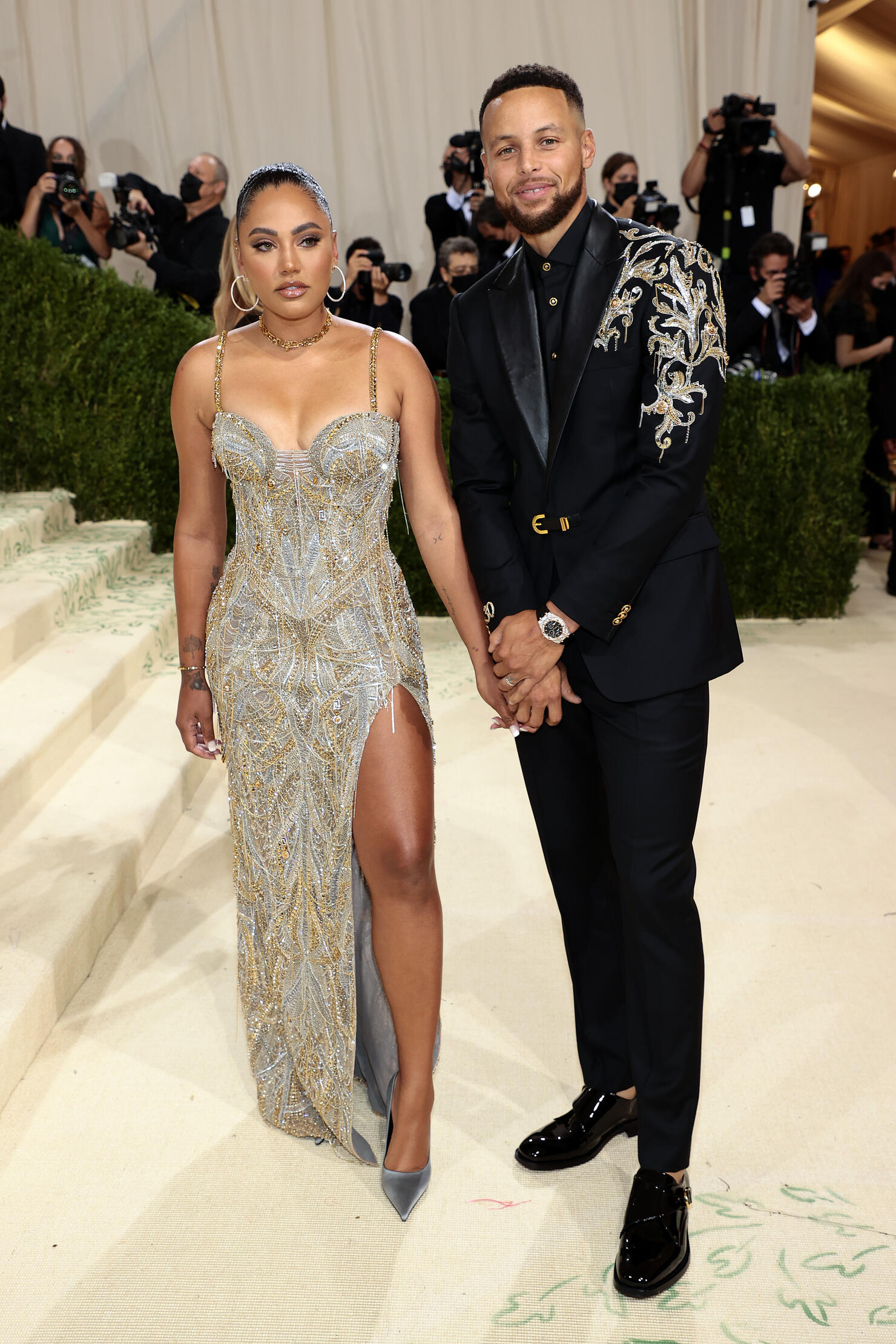 Ayesha Curry and Stephen Curry
Photo: Getty Images
58 of 104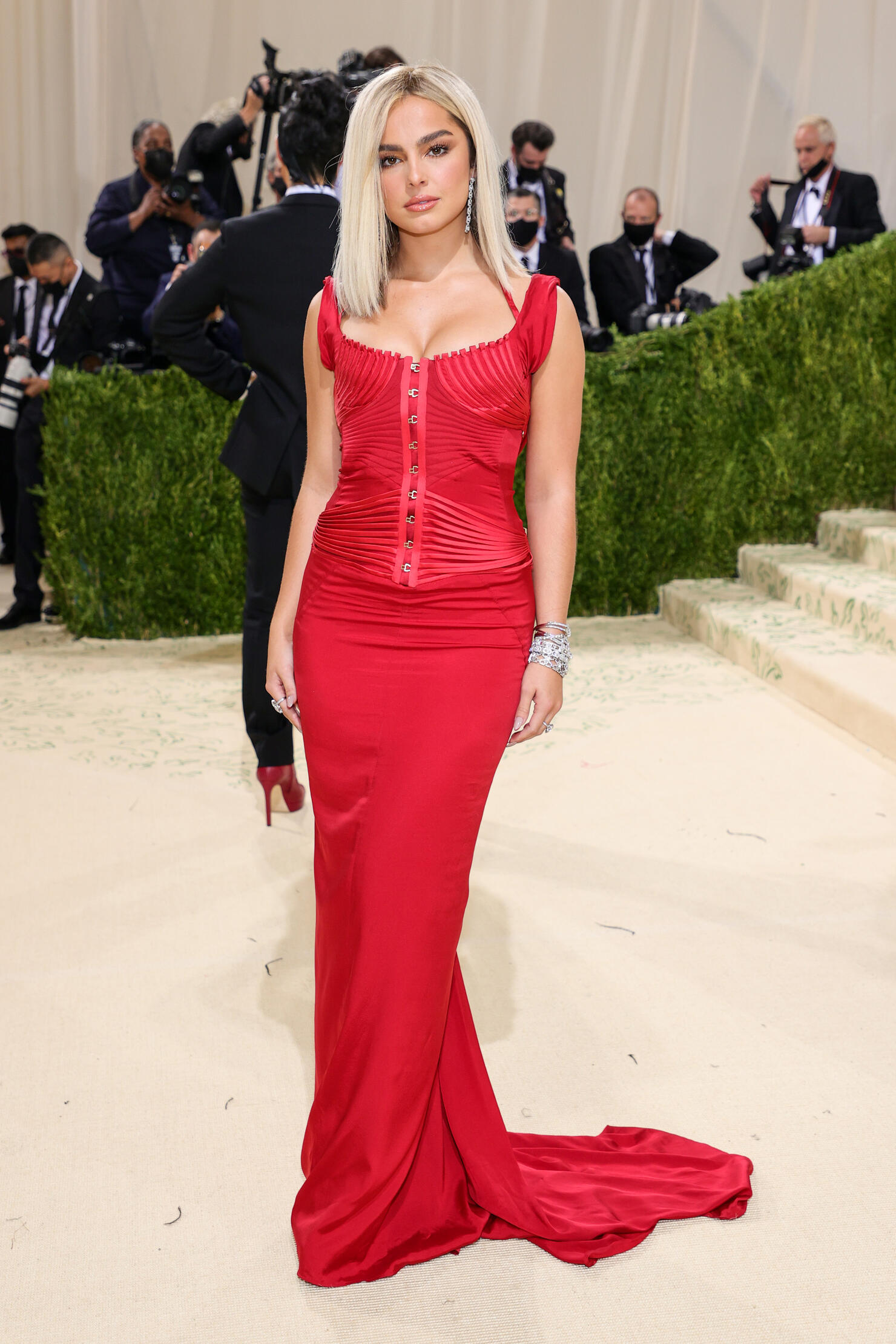 Addison Rae
Photo: Getty Images
59 of 104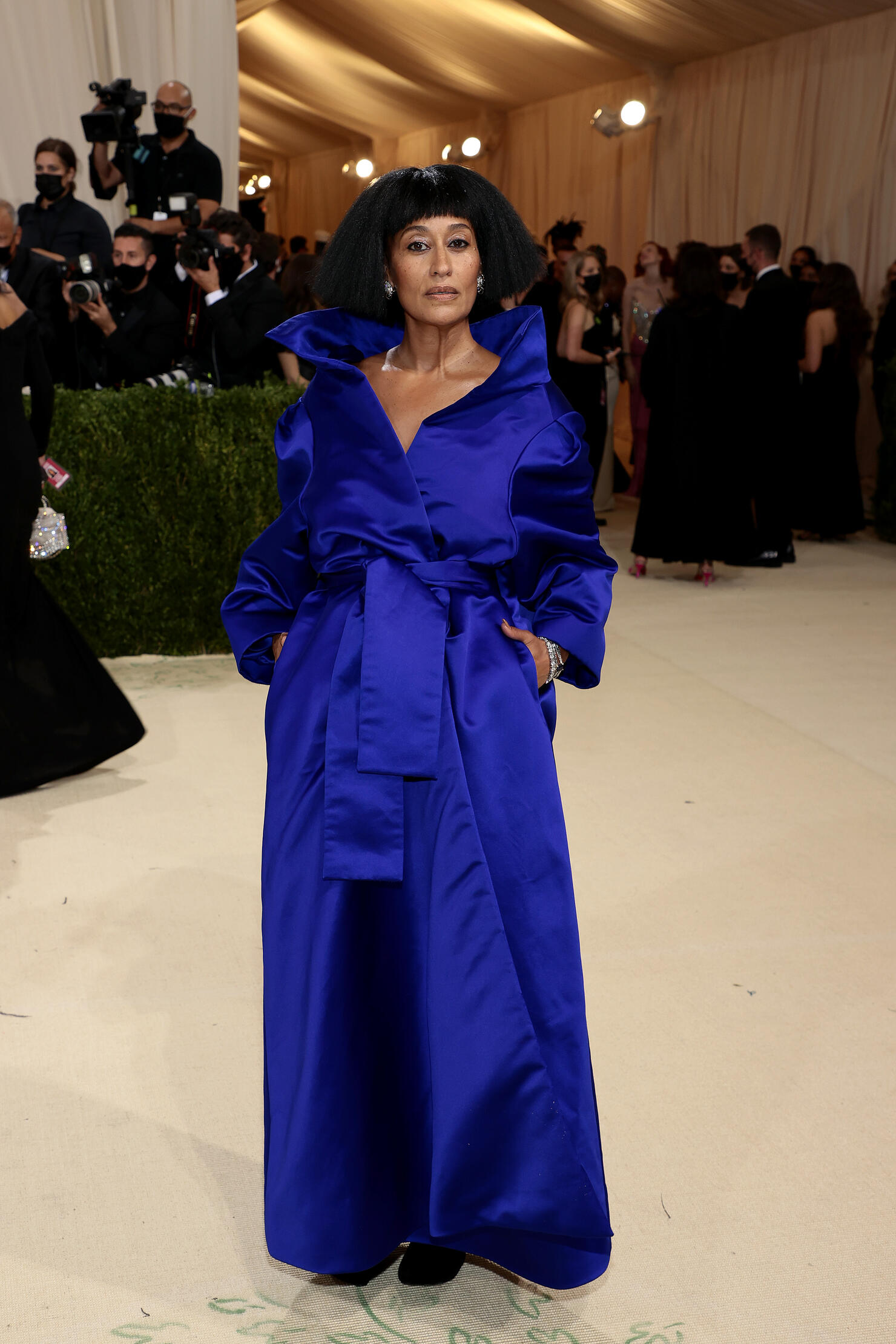 Tracee Ellis Ross
Photo: Getty Images
60 of 104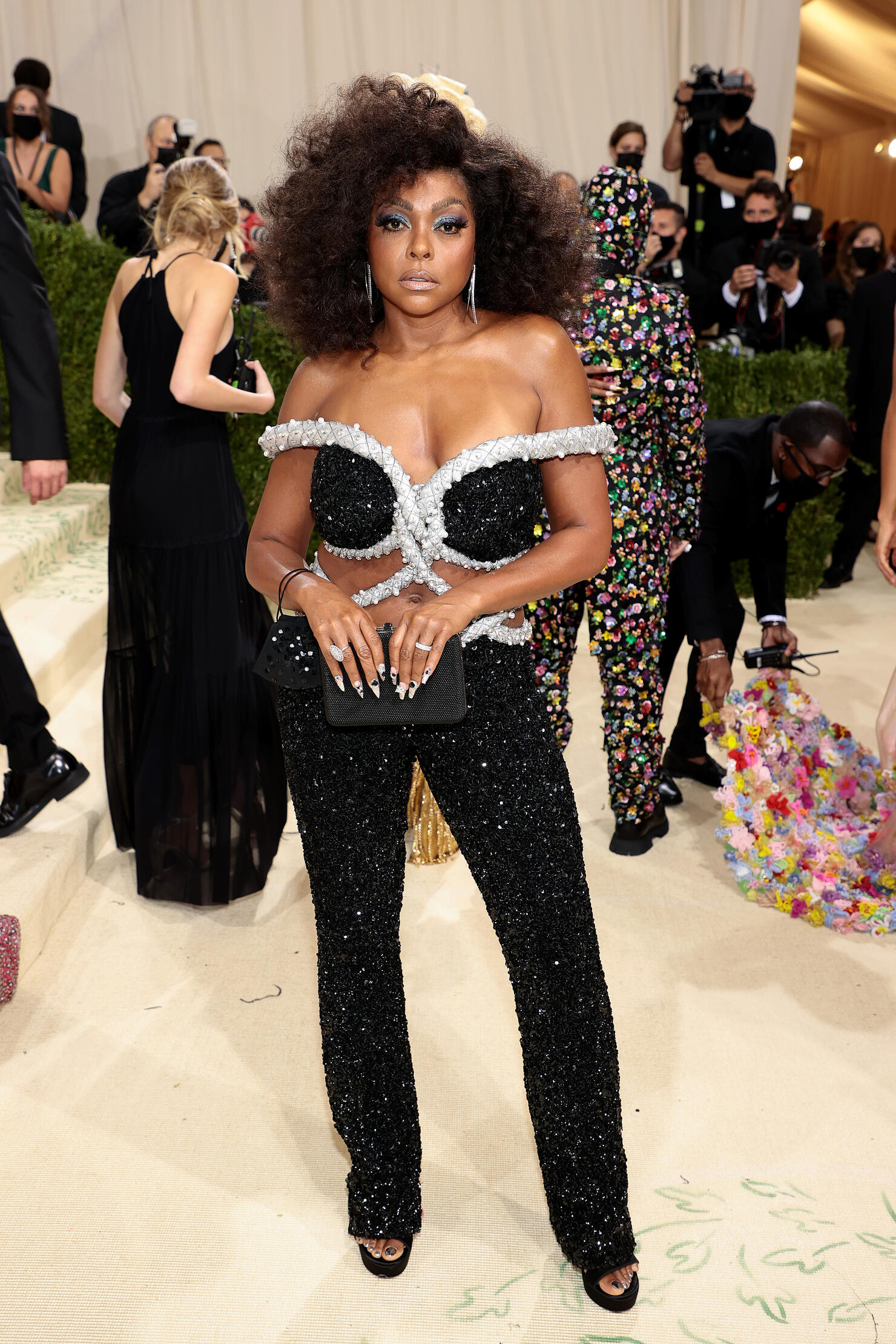 Taraji P. Henson
Photo: Getty Images
61 of 104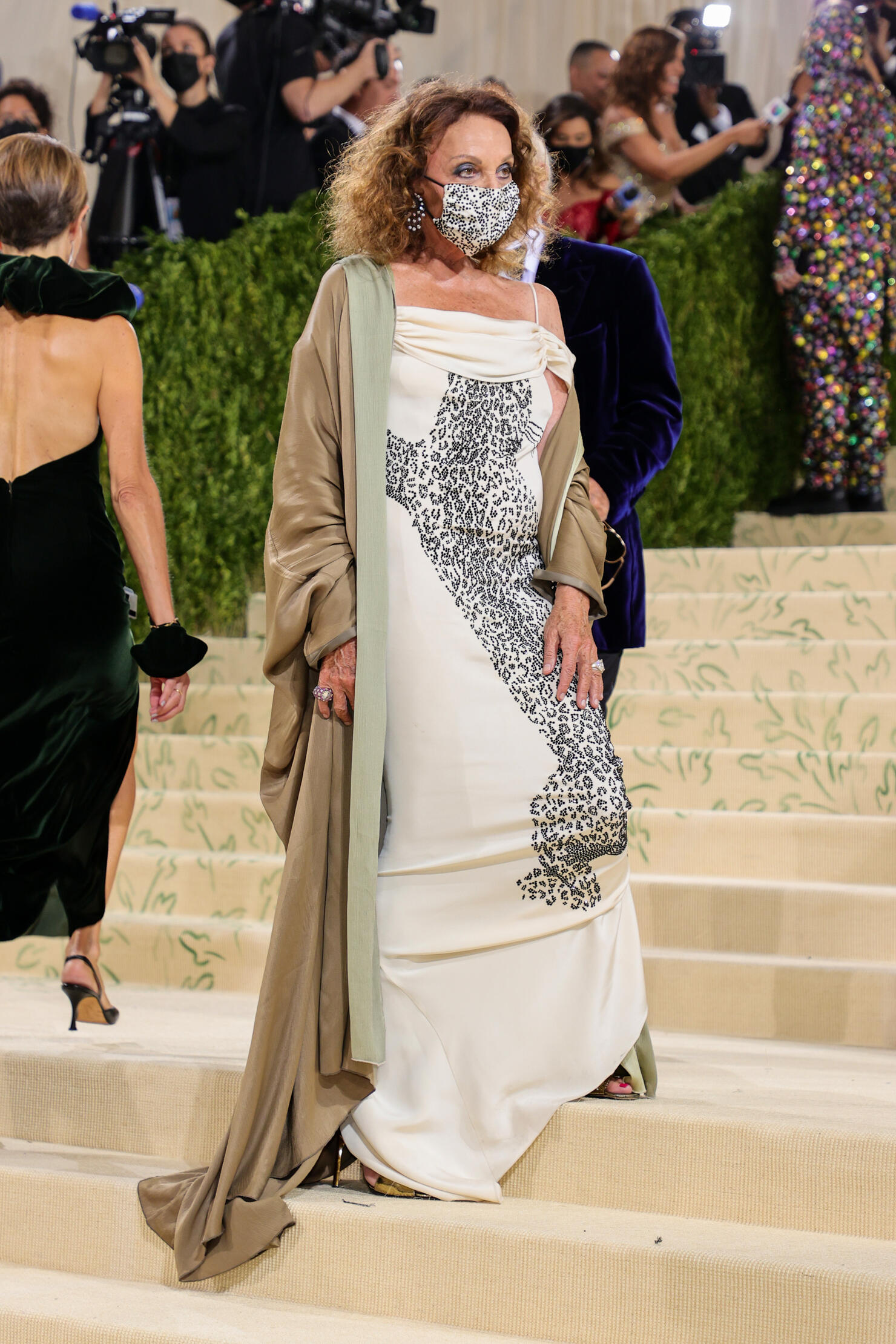 Diane von Furstenberg
Photo: Getty Images
62 of 104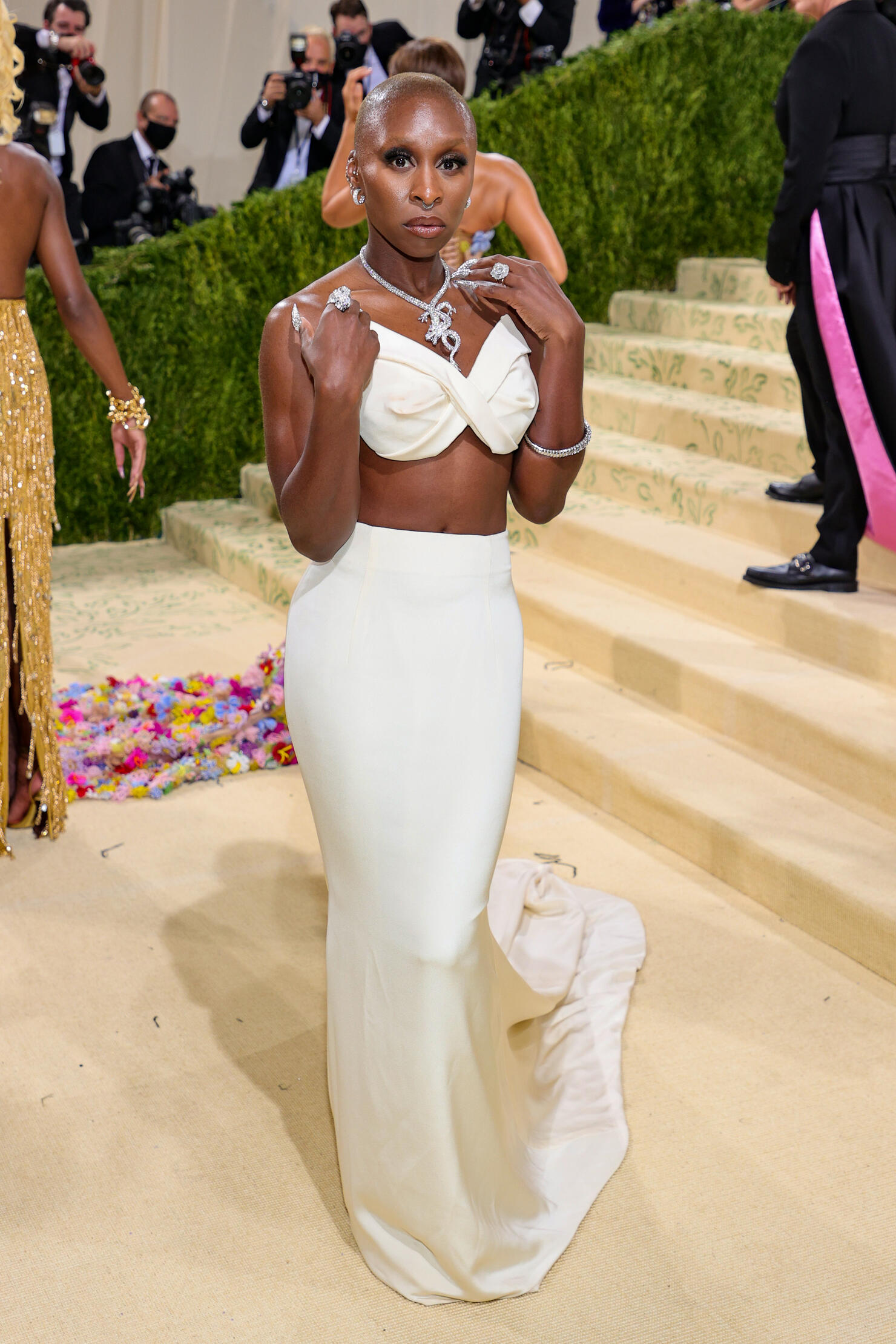 Cynthia Erivo
Photo: Getty Images
63 of 104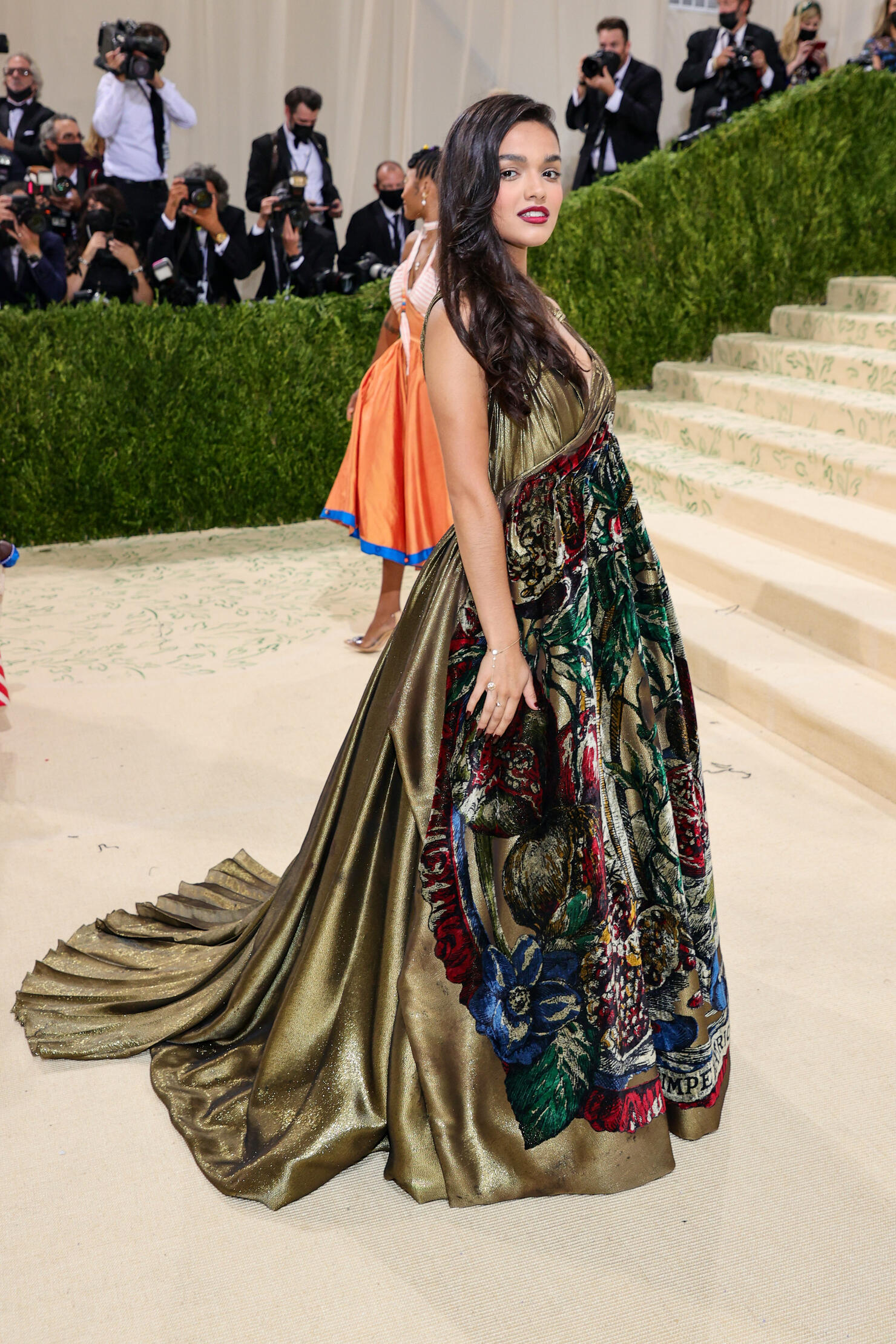 Rachel Zegler
Photo: Getty Images
64 of 104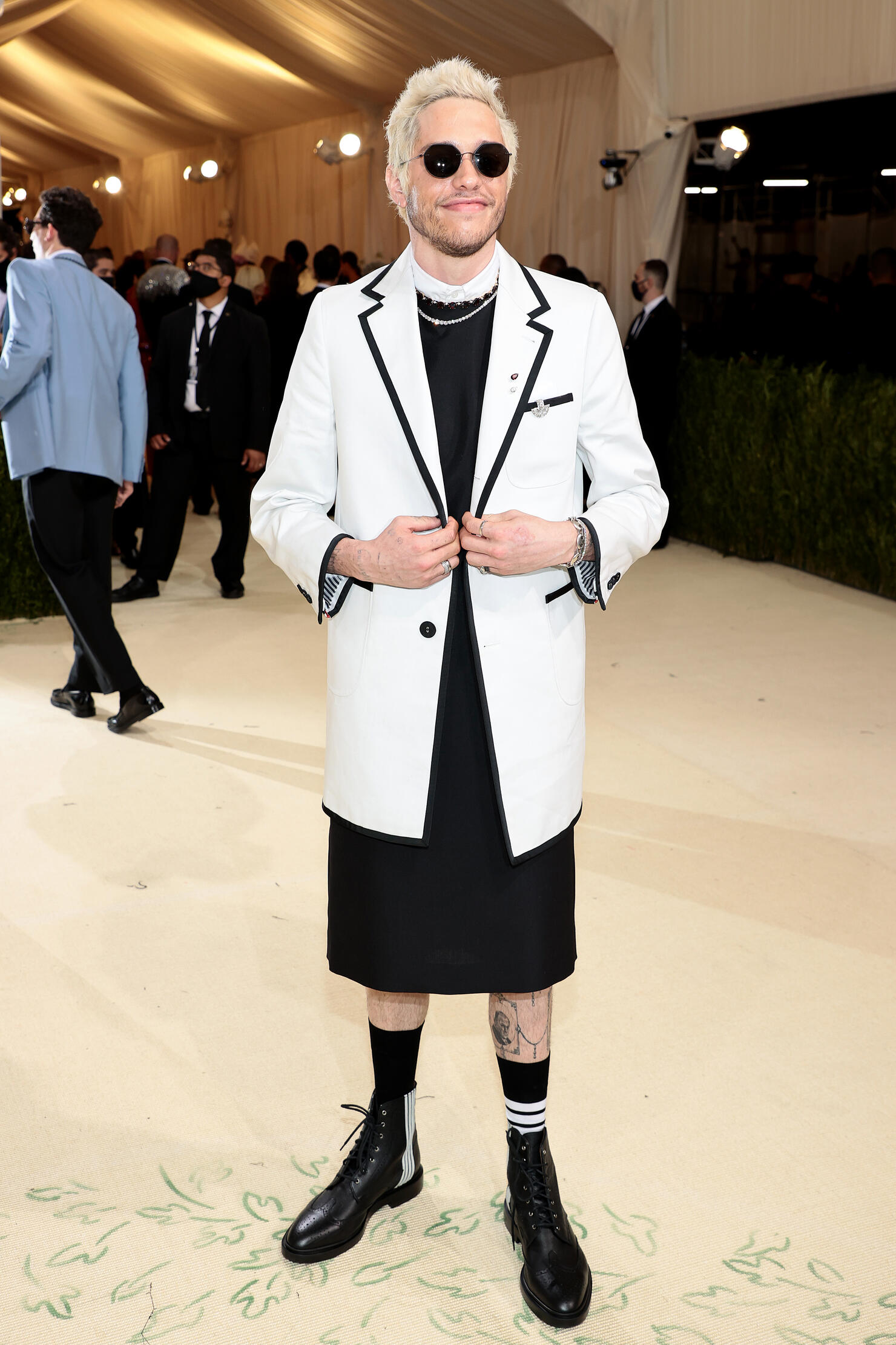 Pete Davidson
Photo: Getty Images
65 of 104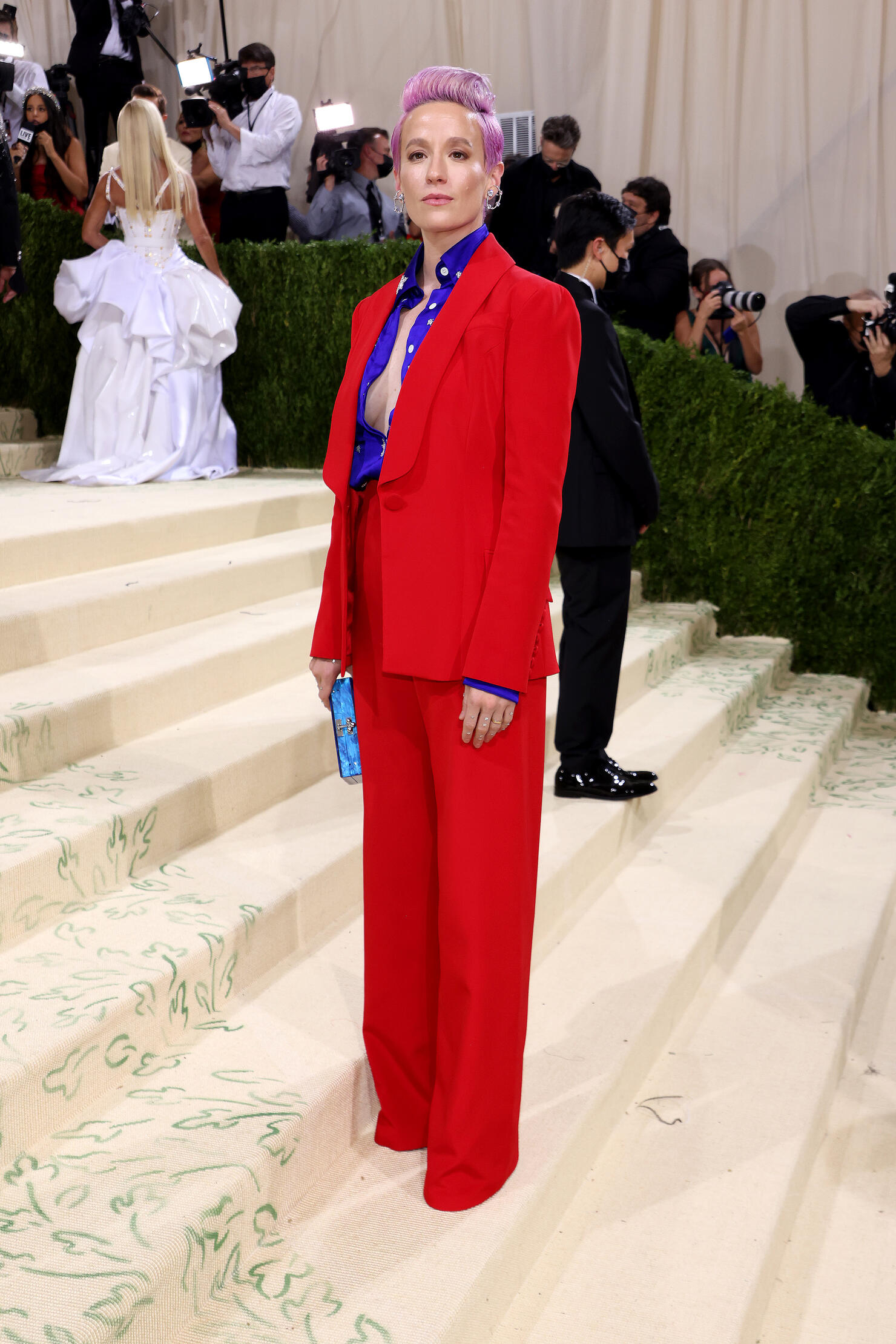 Megan Rapino
Photo: WireImage
66 of 104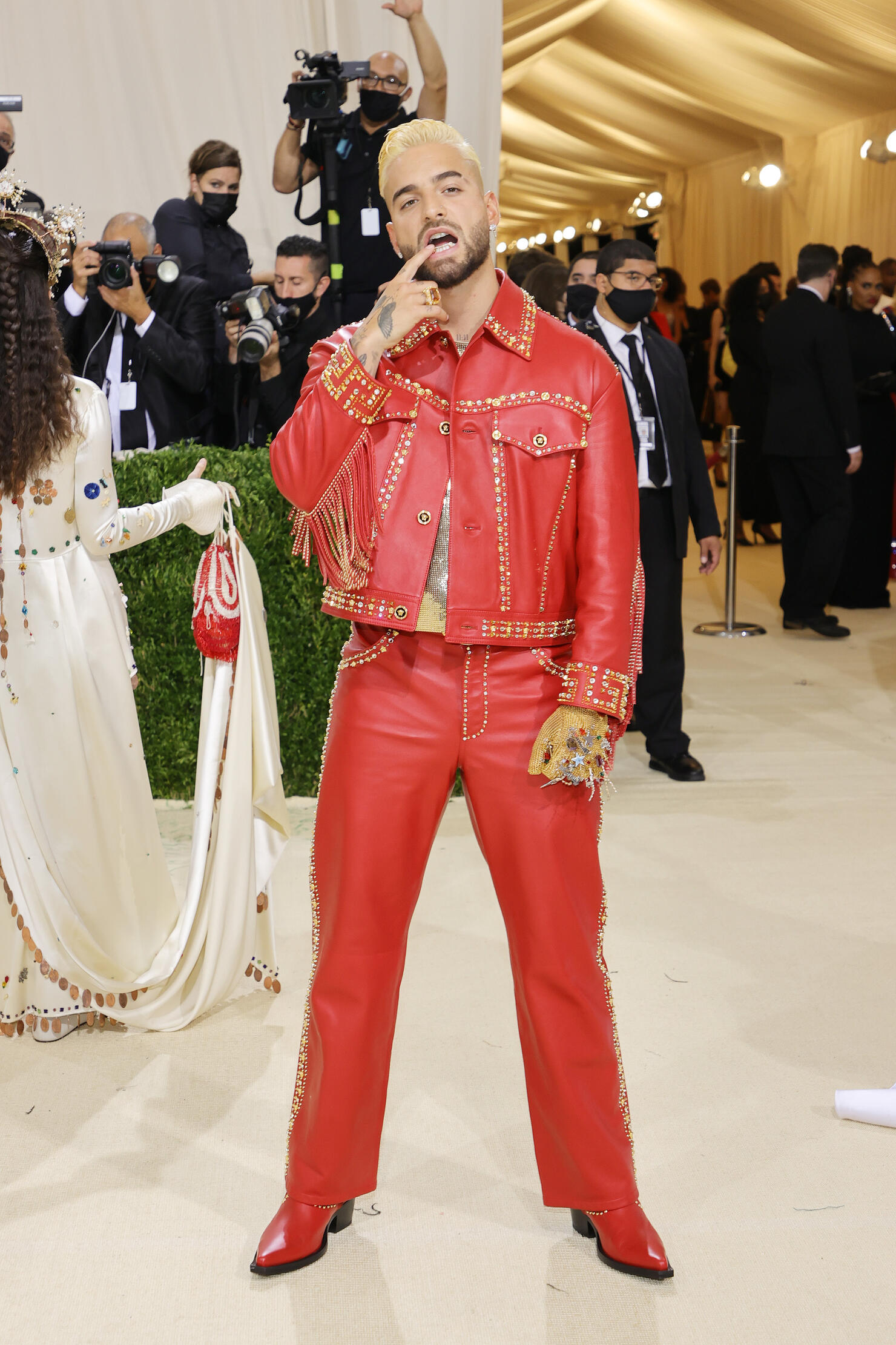 Maluma
Photo: Getty Images
67 of 104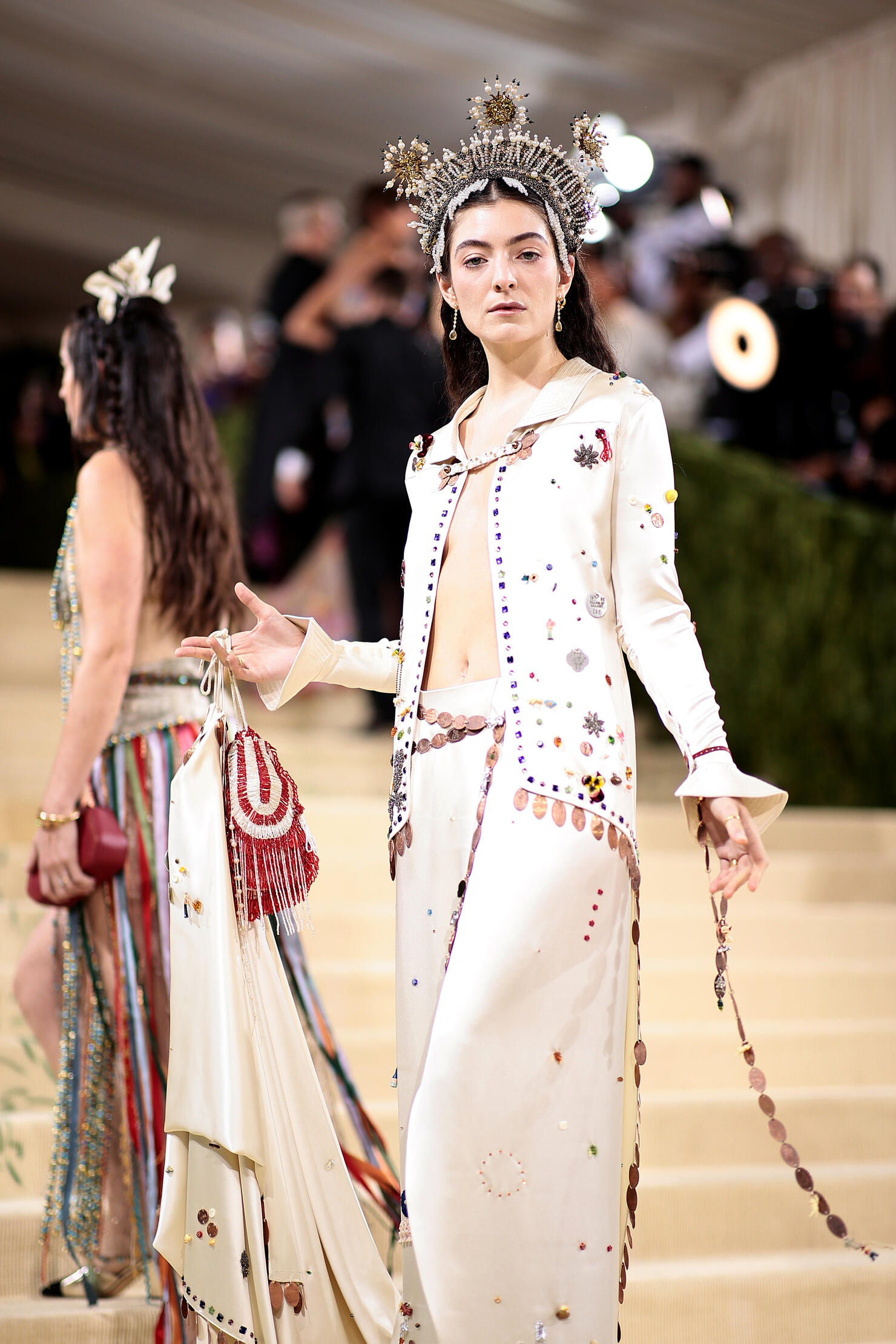 68 of 104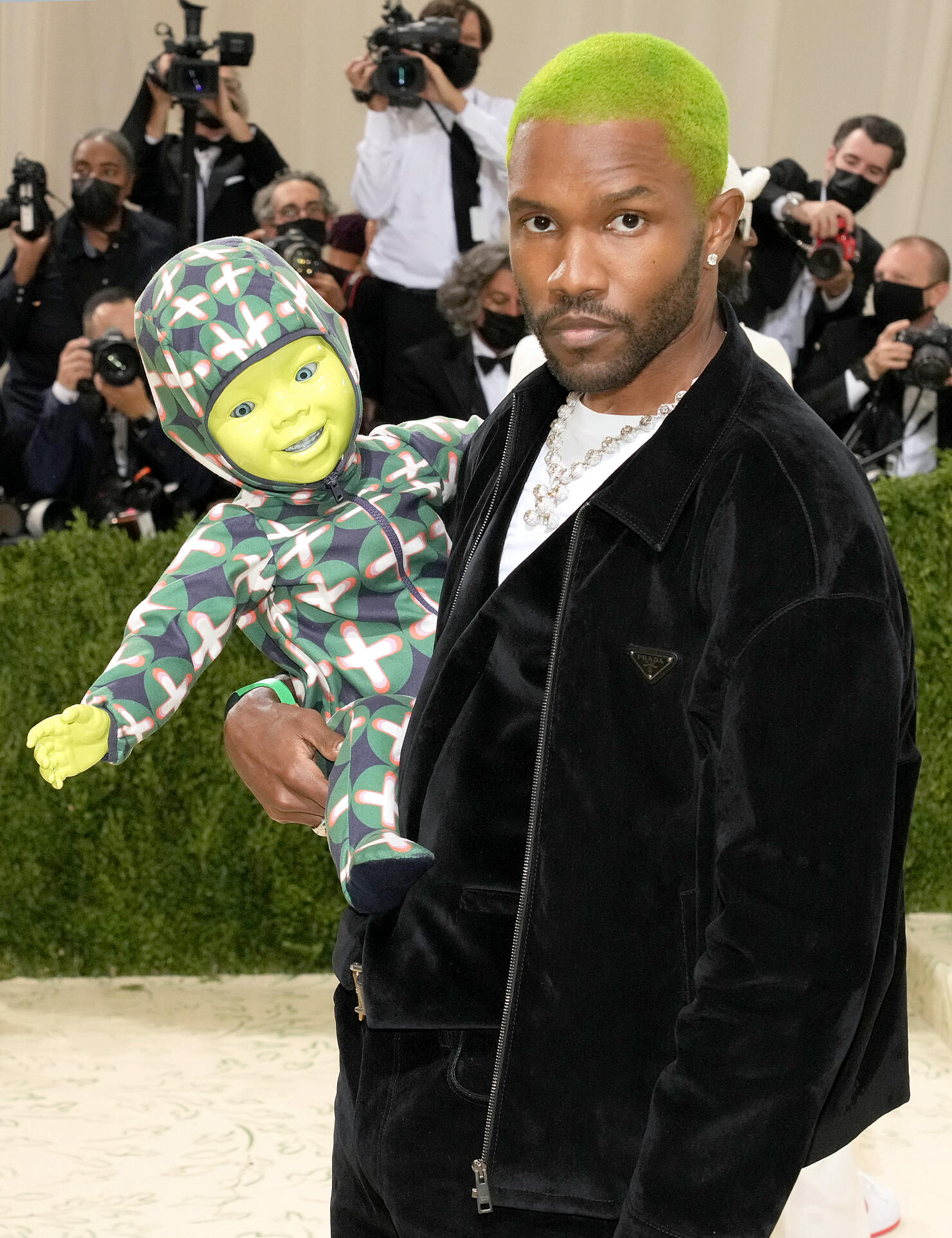 Frank Ocean
Photo: Getty Images
69 of 104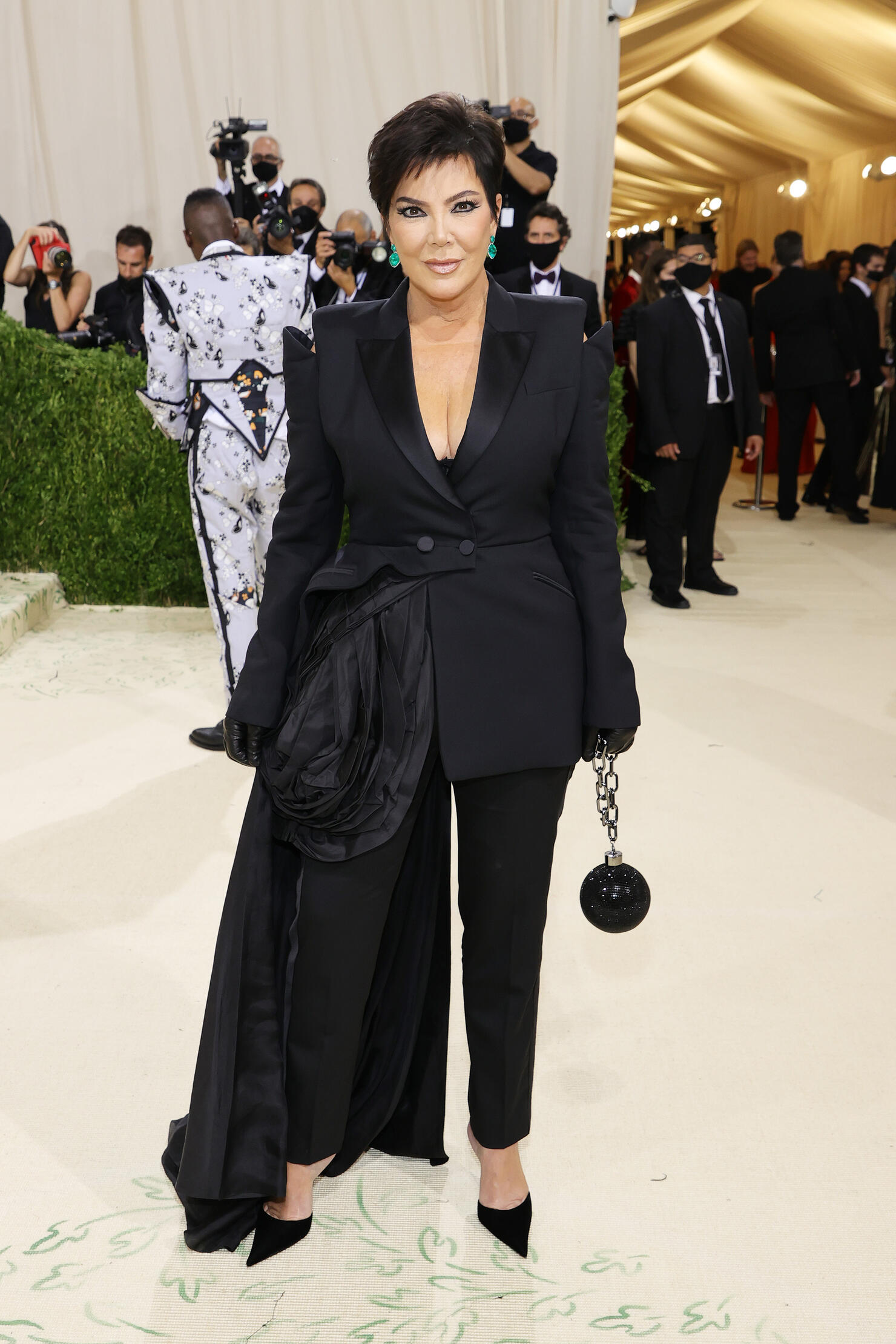 Kris Jenner
Photo: Getty Images
70 of 104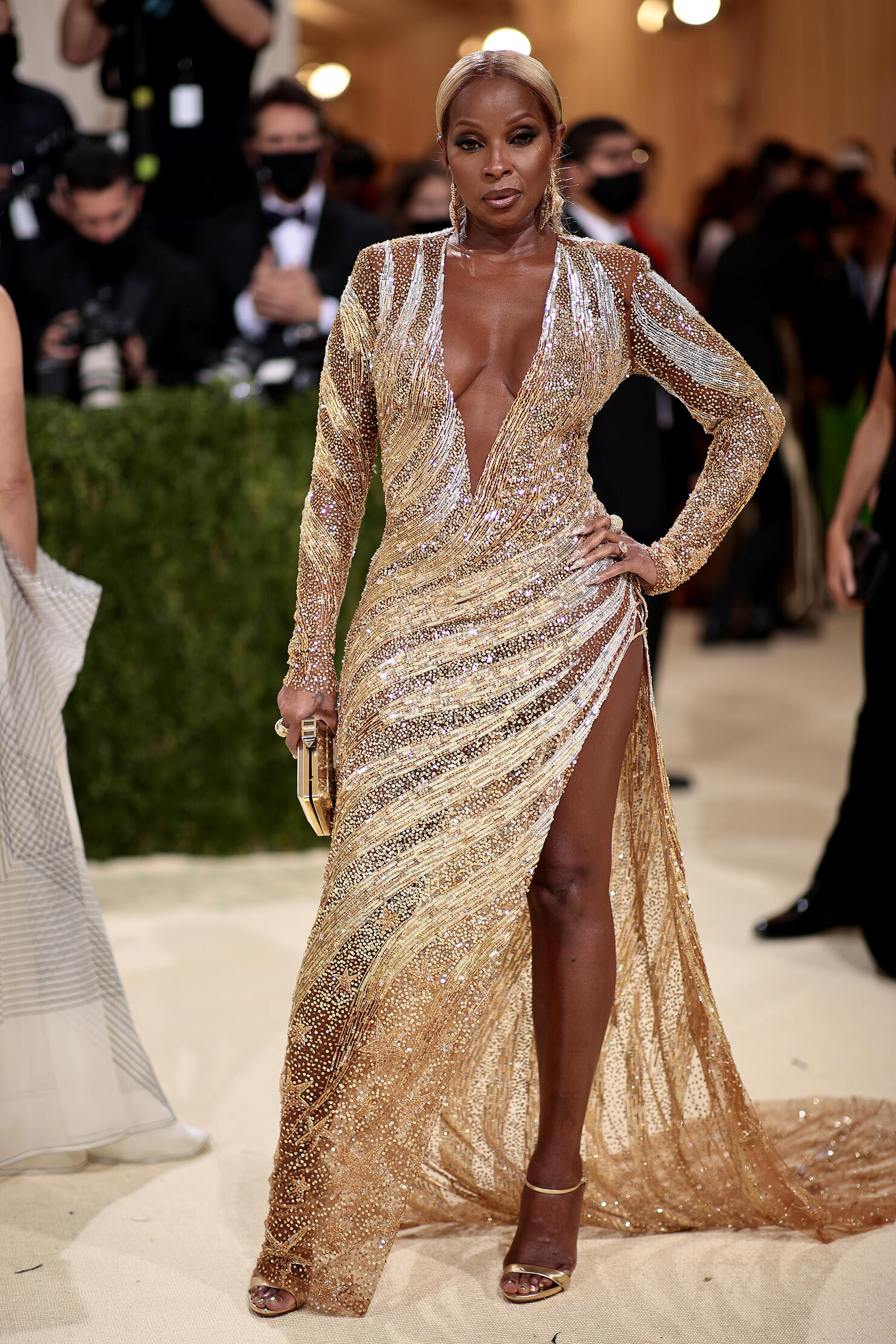 Mary J. Blige
Photo: Getty Images
71 of 104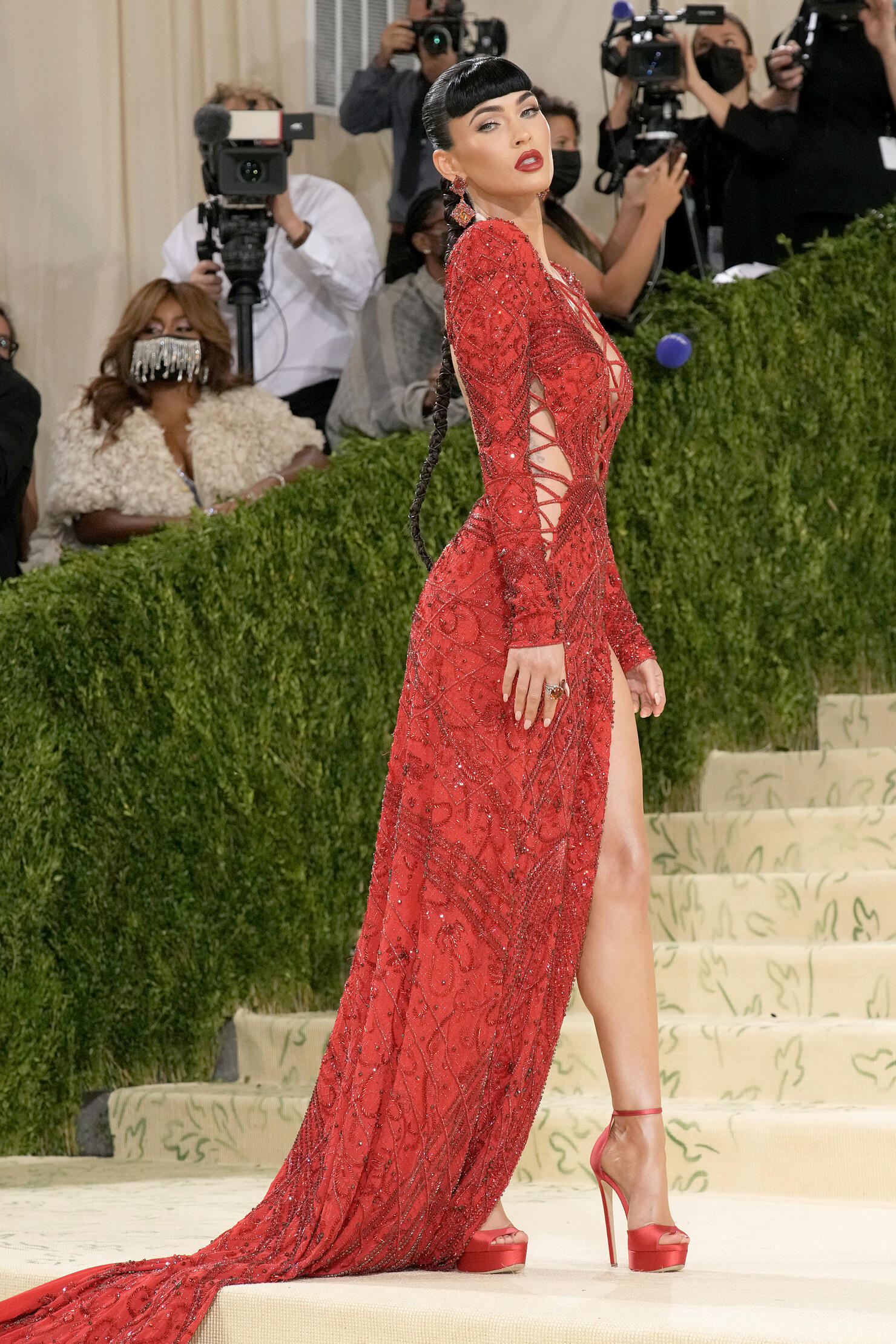 Megan Fox
Photo: Getty Images
72 of 104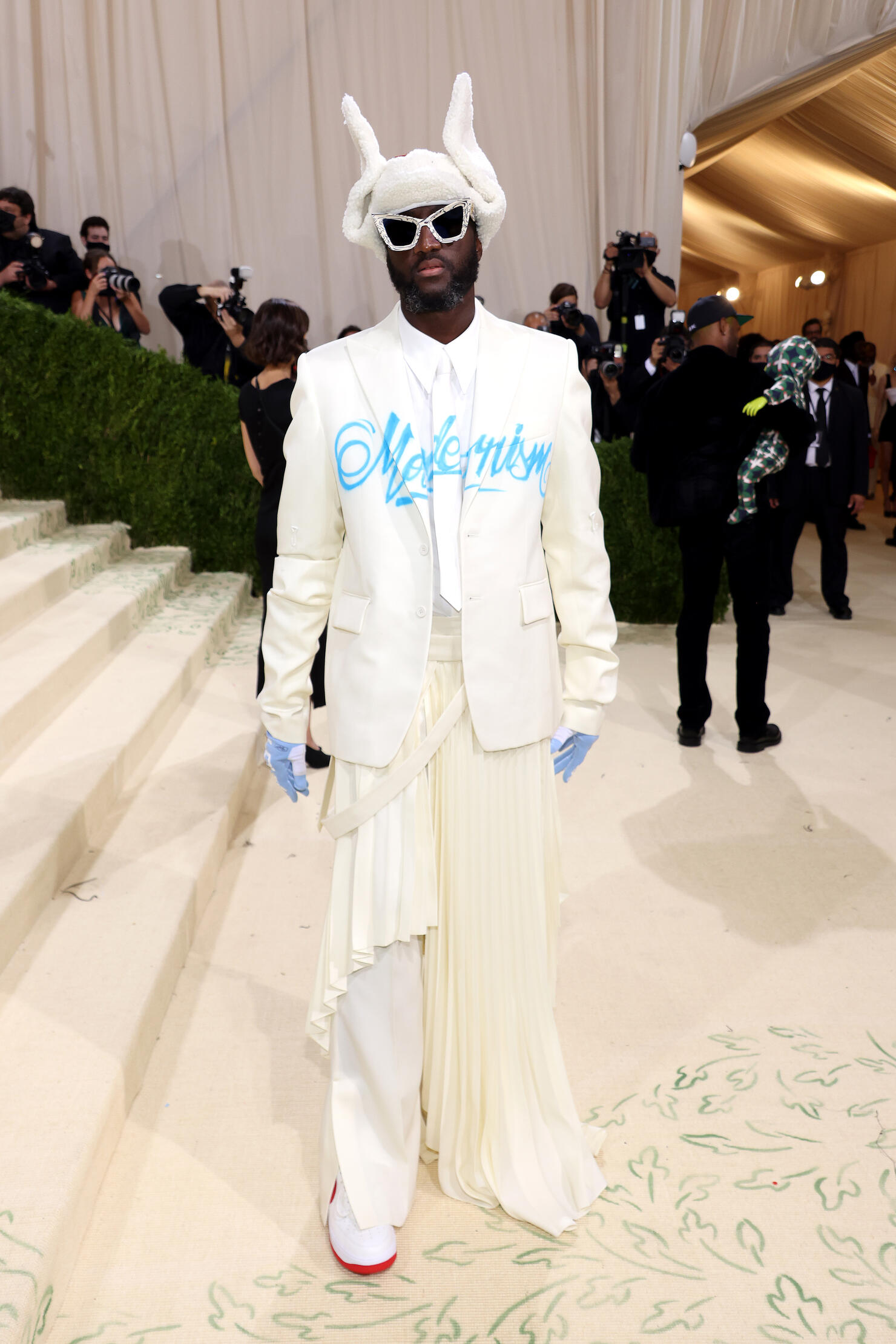 Virgil Abloh
Photo: Getty Images
73 of 104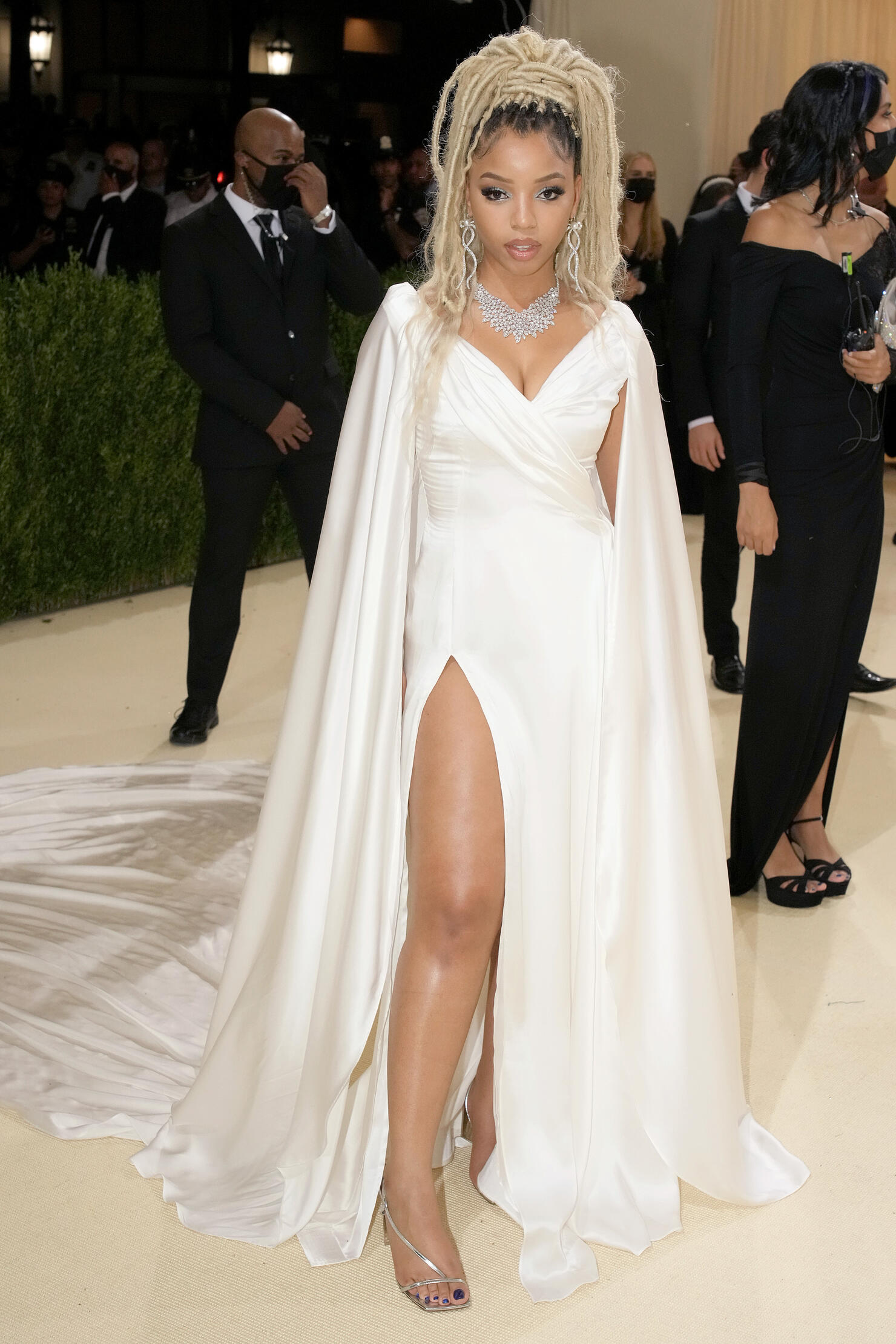 Chloe Bailey
Photo: FilmMagic
74 of 104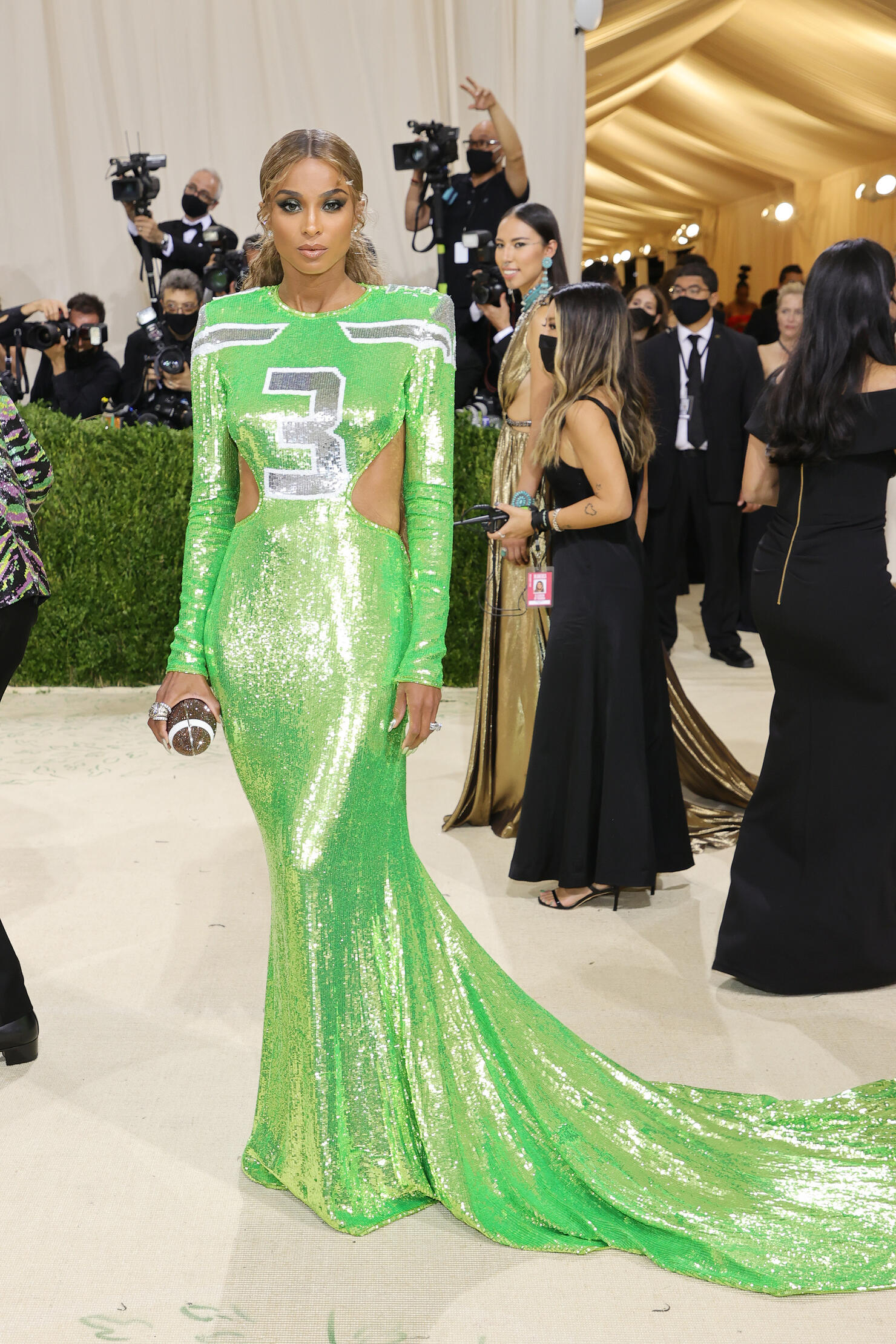 75 of 104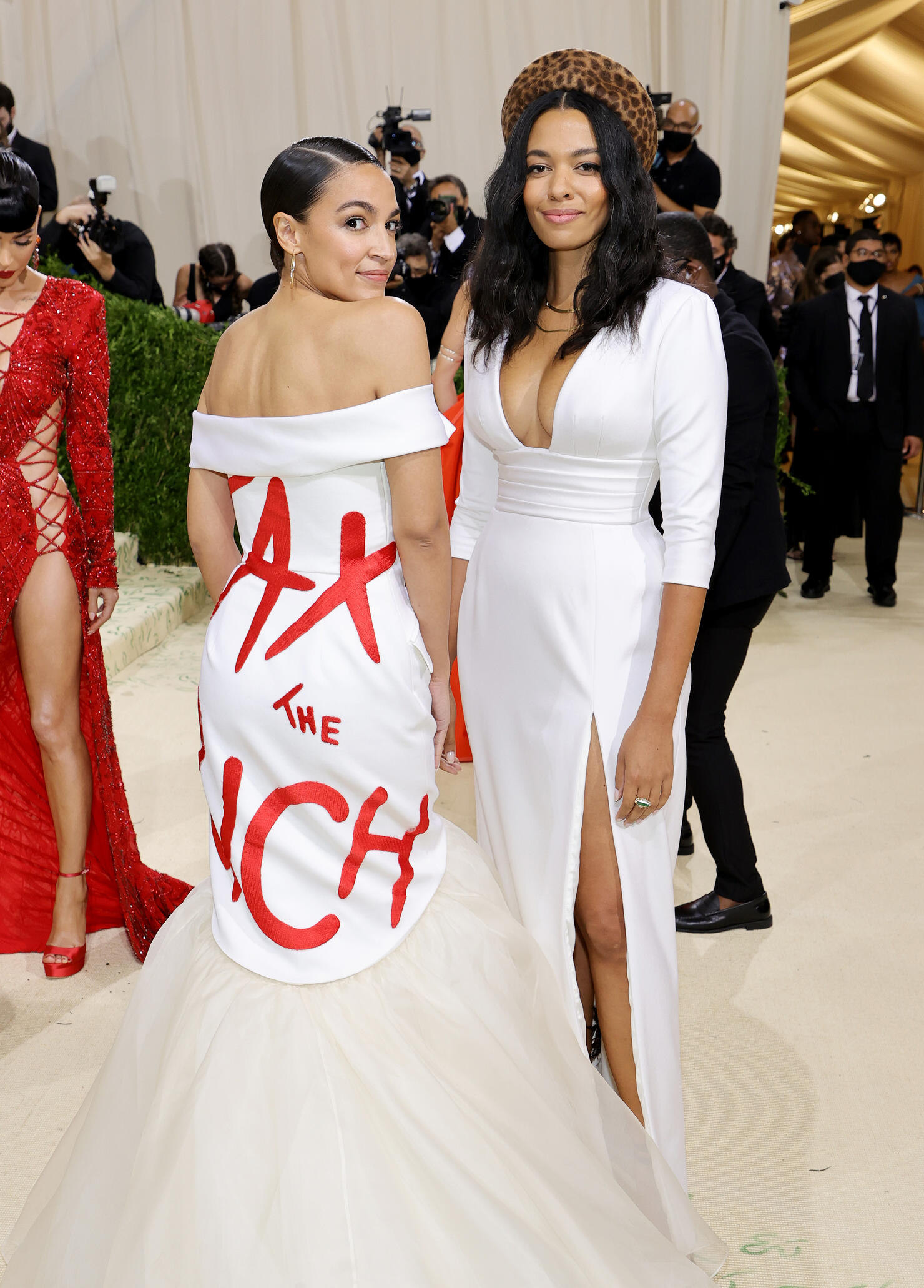 Alexandria Ocasio-Cortez (L)
Photo: Getty Images
76 of 104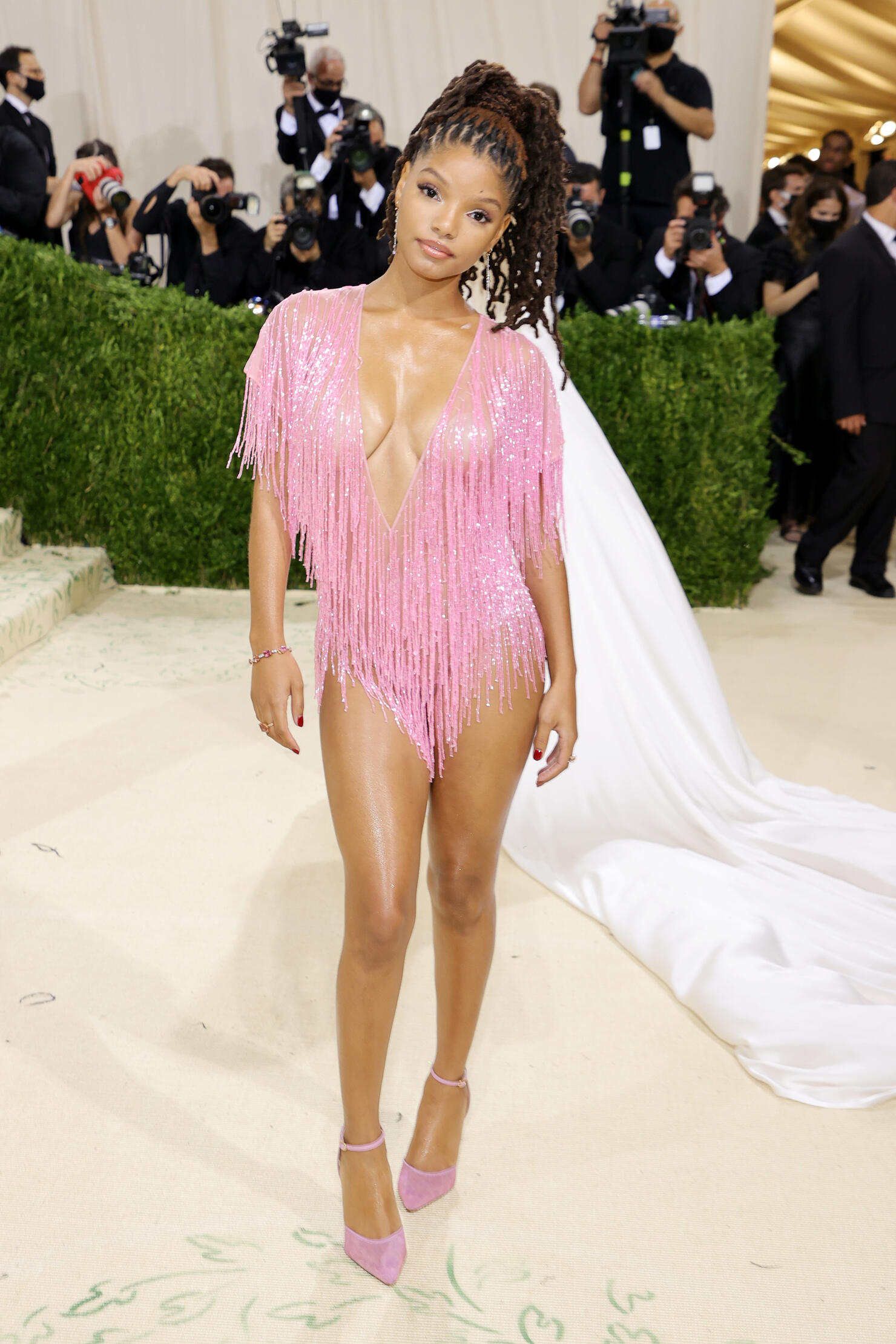 Halle Bailey
Photo: Getty Images
77 of 104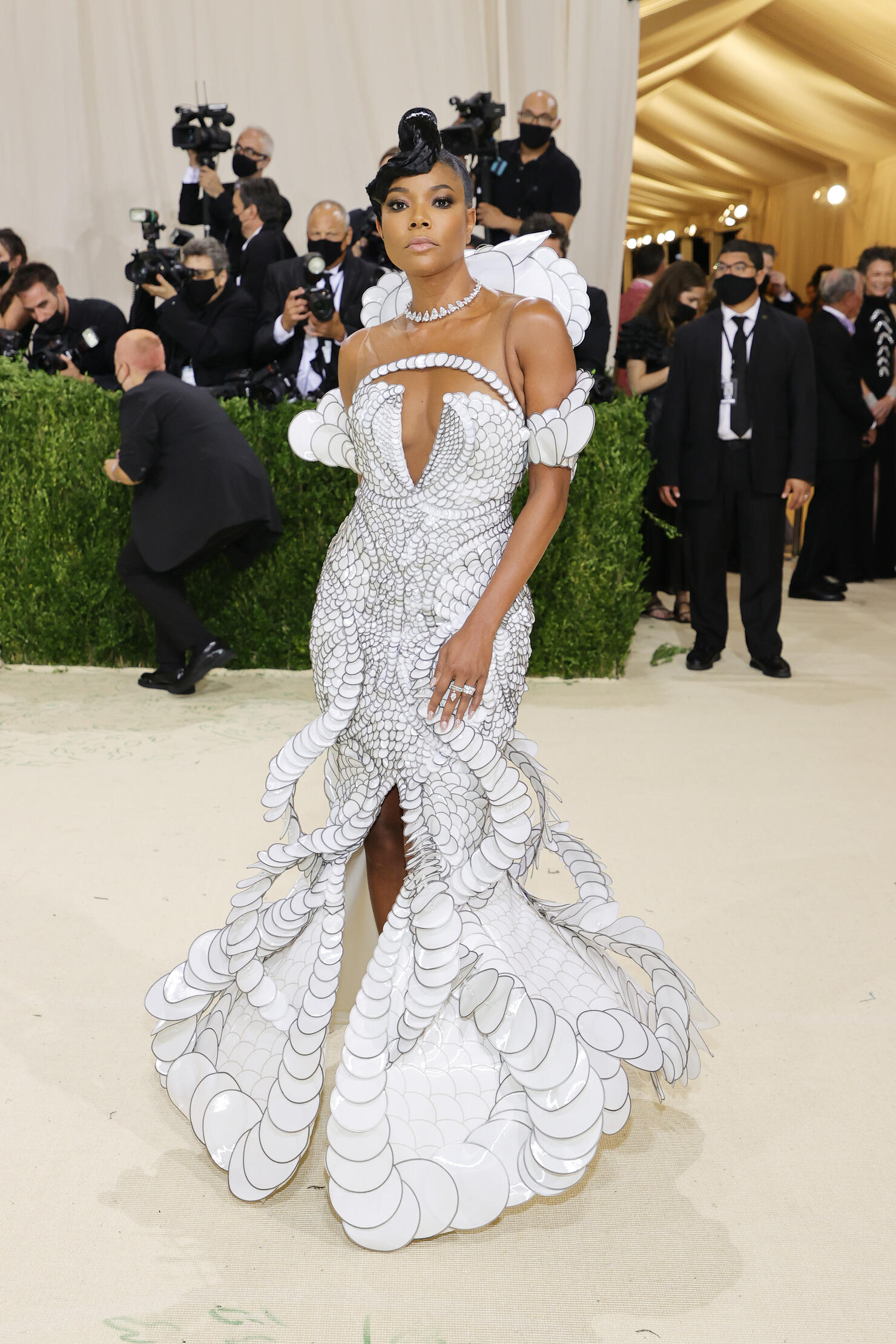 Gabrielle Union
Photo: Getty Images
78 of 104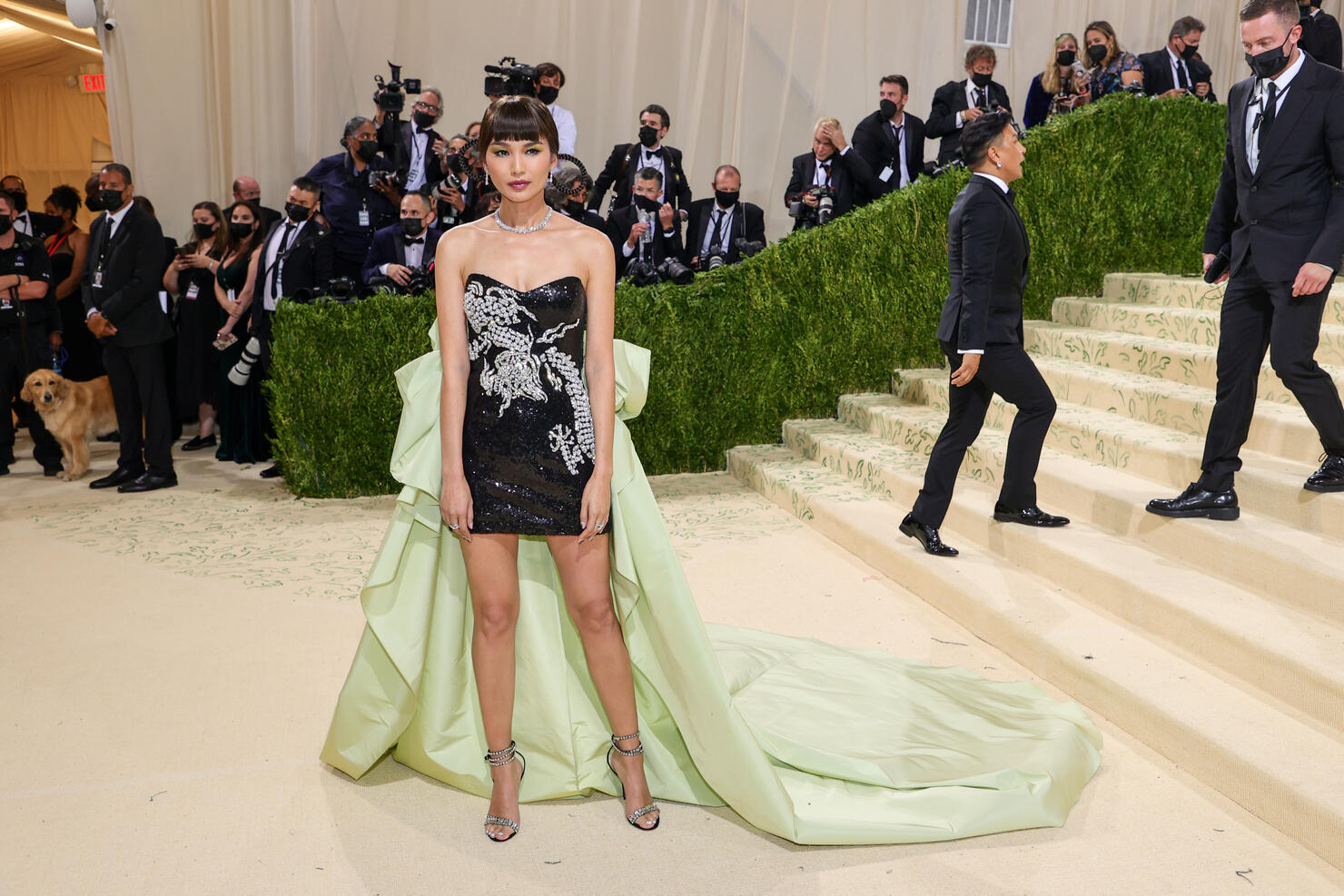 Gemma Chan
Photo: Getty Images
79 of 104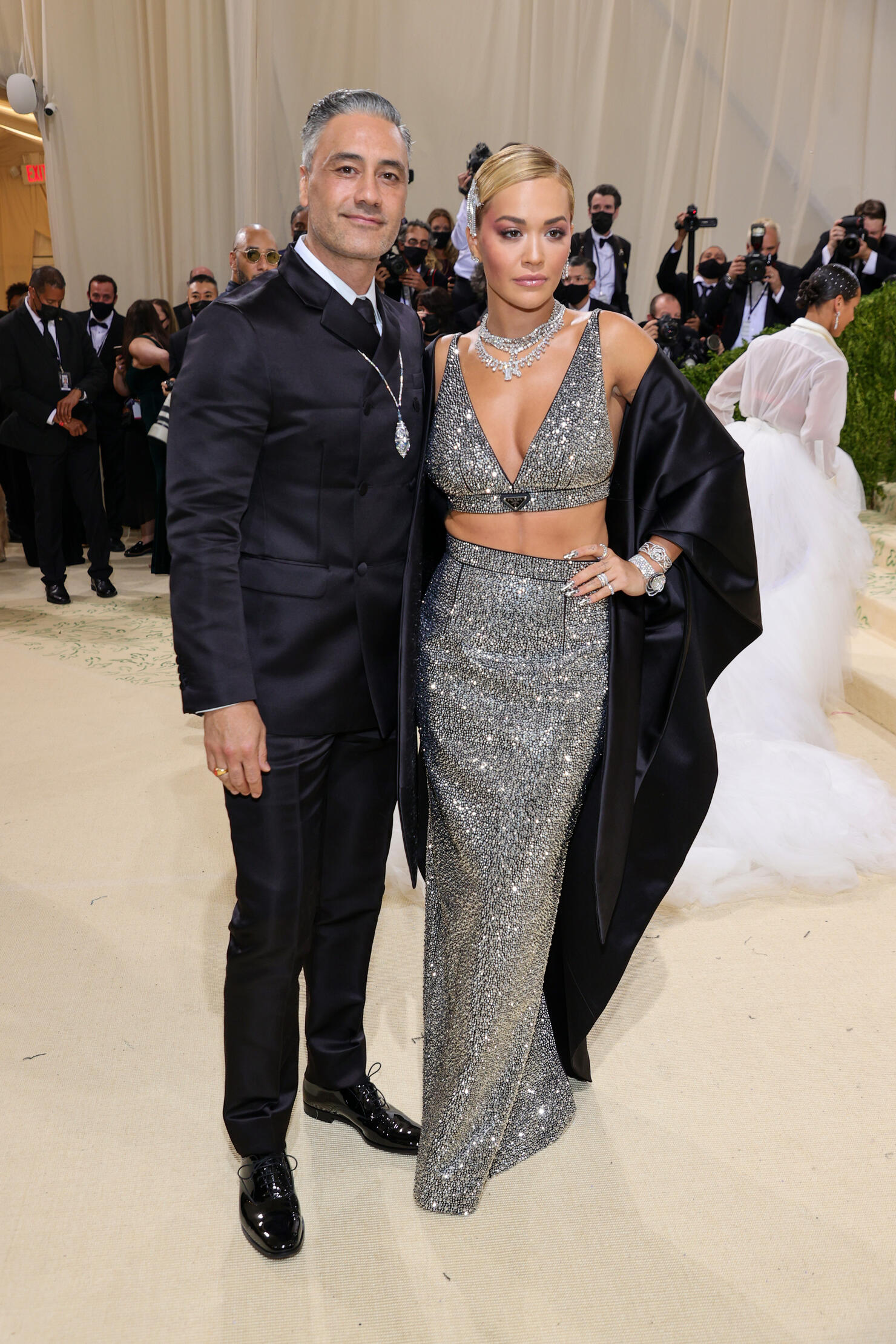 Taika Waititi and Rita Ora
Photo: Getty Images
80 of 104
Alicia Keys and Swizz Beatz
Photo: Getty Images
81 of 104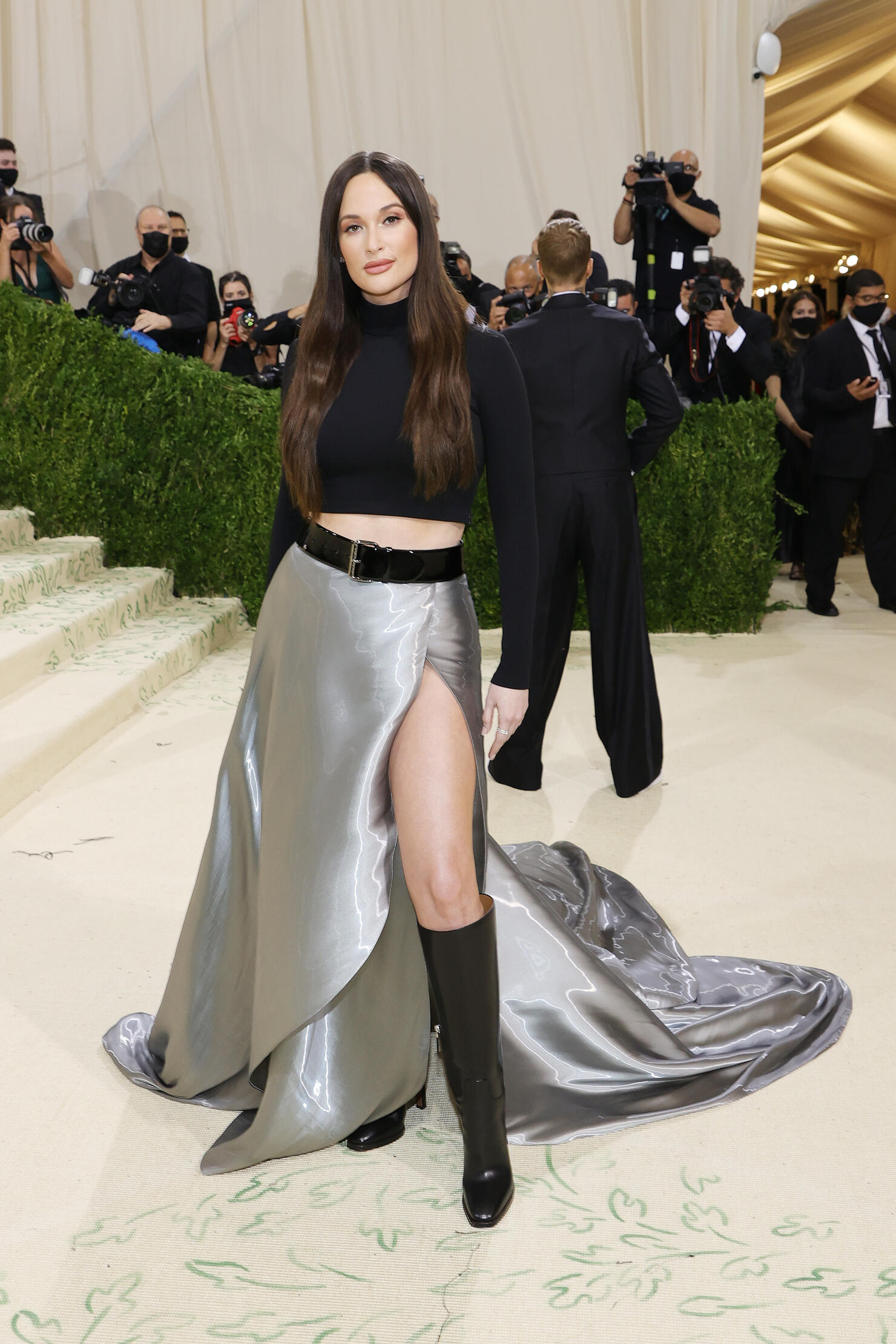 Kacey Musgraves
Photo: Getty Images
82 of 104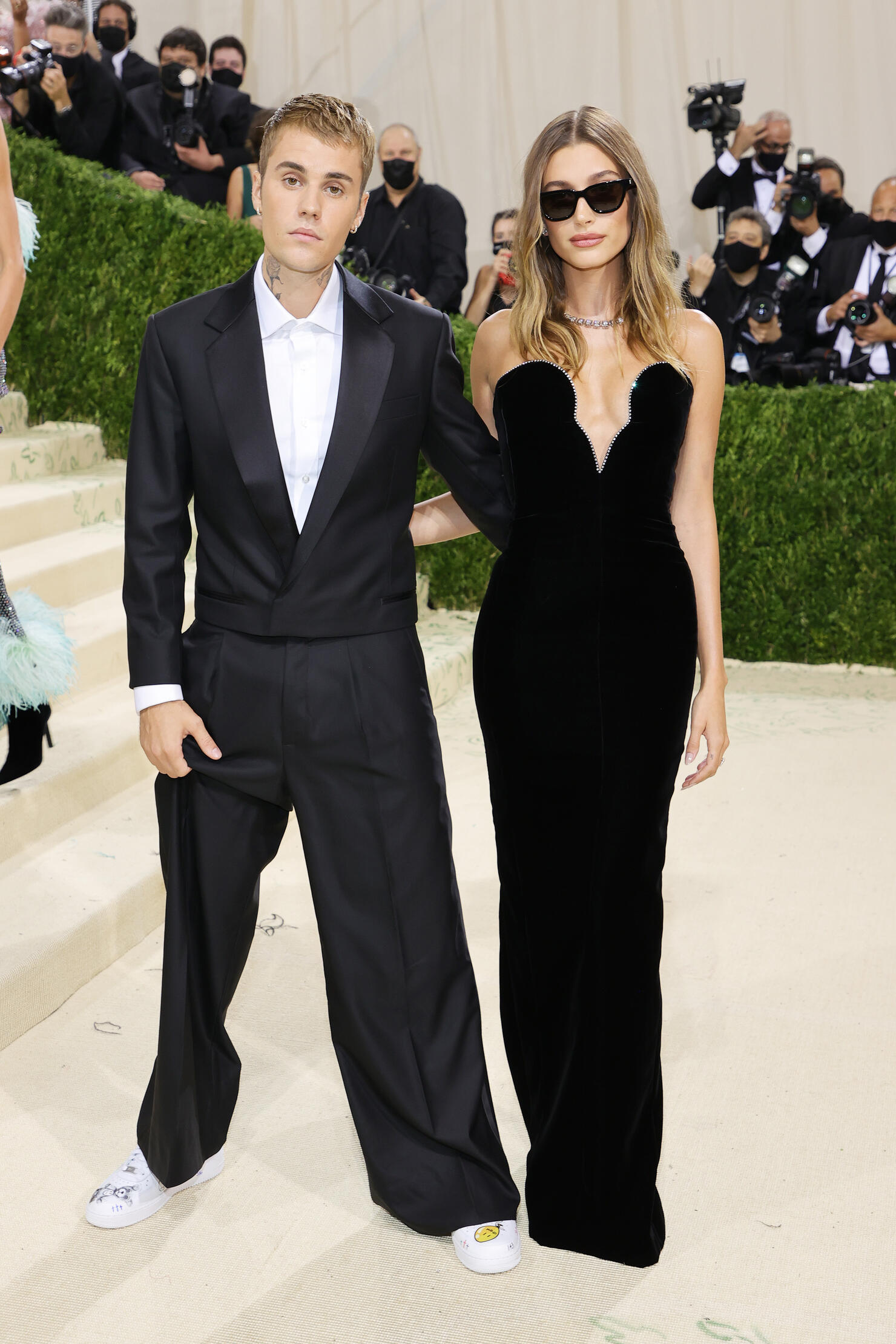 Justin Beiber and Hailey Bieber
Photo: Getty Images
83 of 104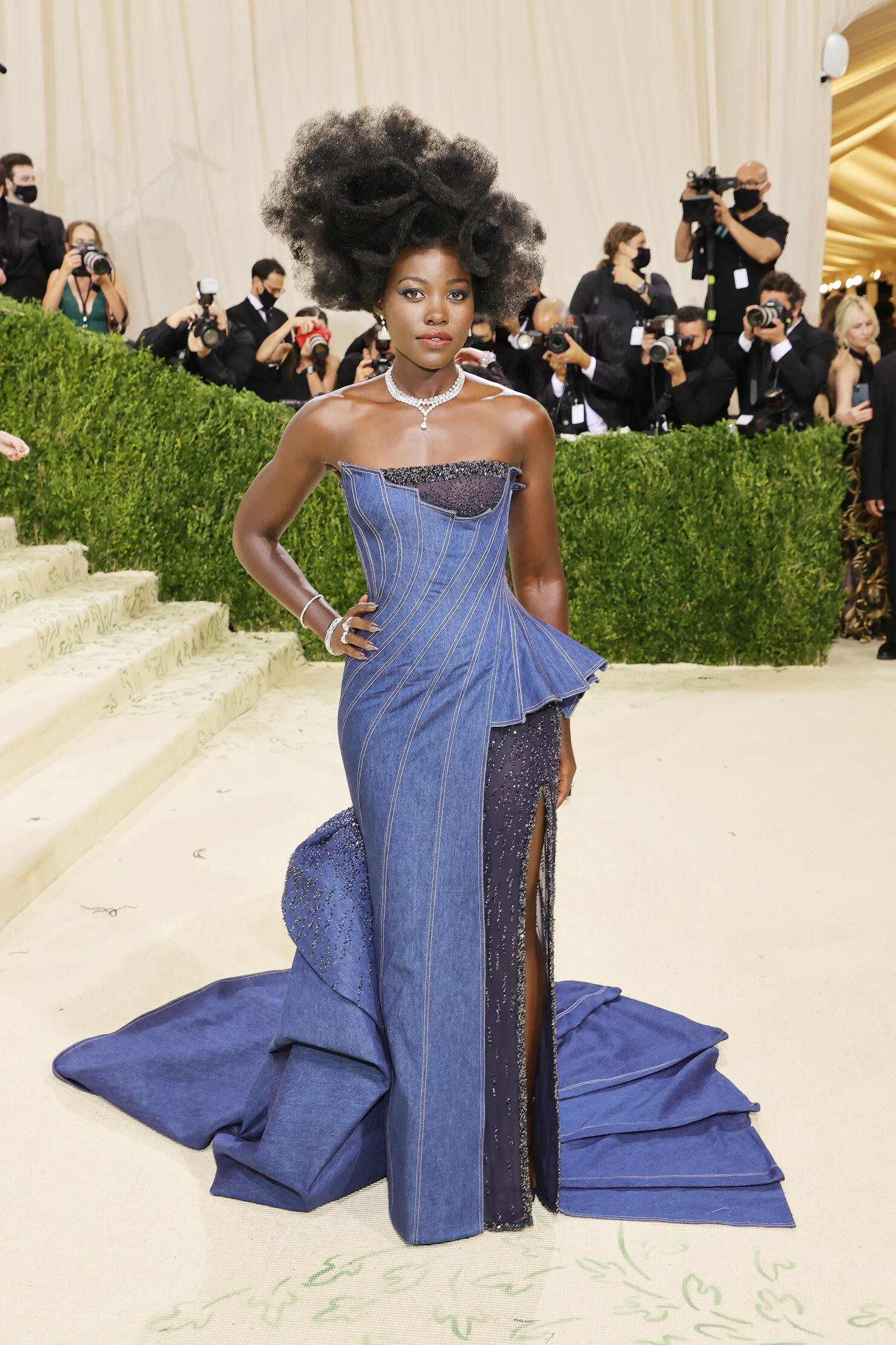 Lupita Nyong'o
Photo: Getty Images
84 of 104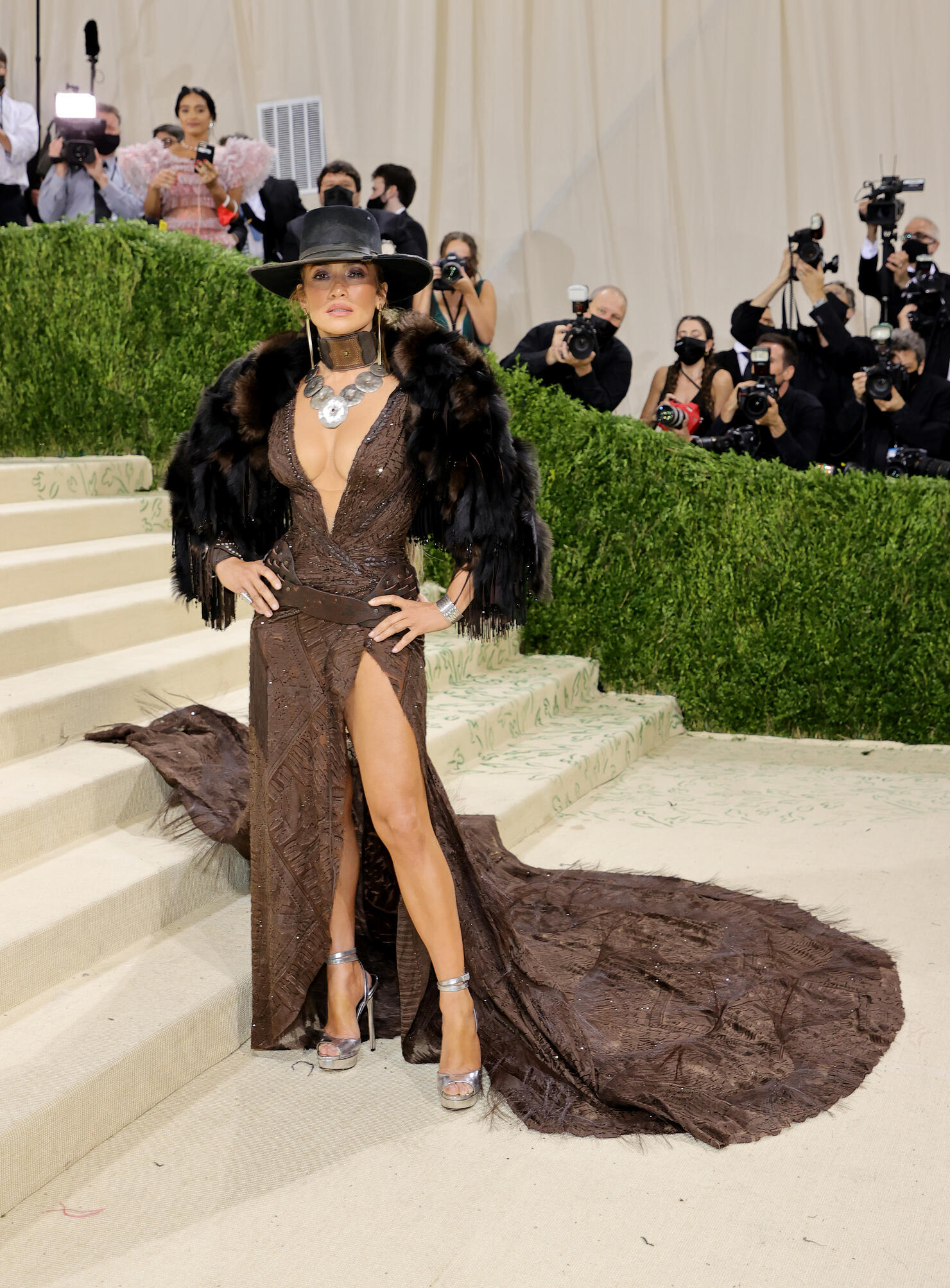 Jennifer Lopez
Photo: Getty Images
85 of 104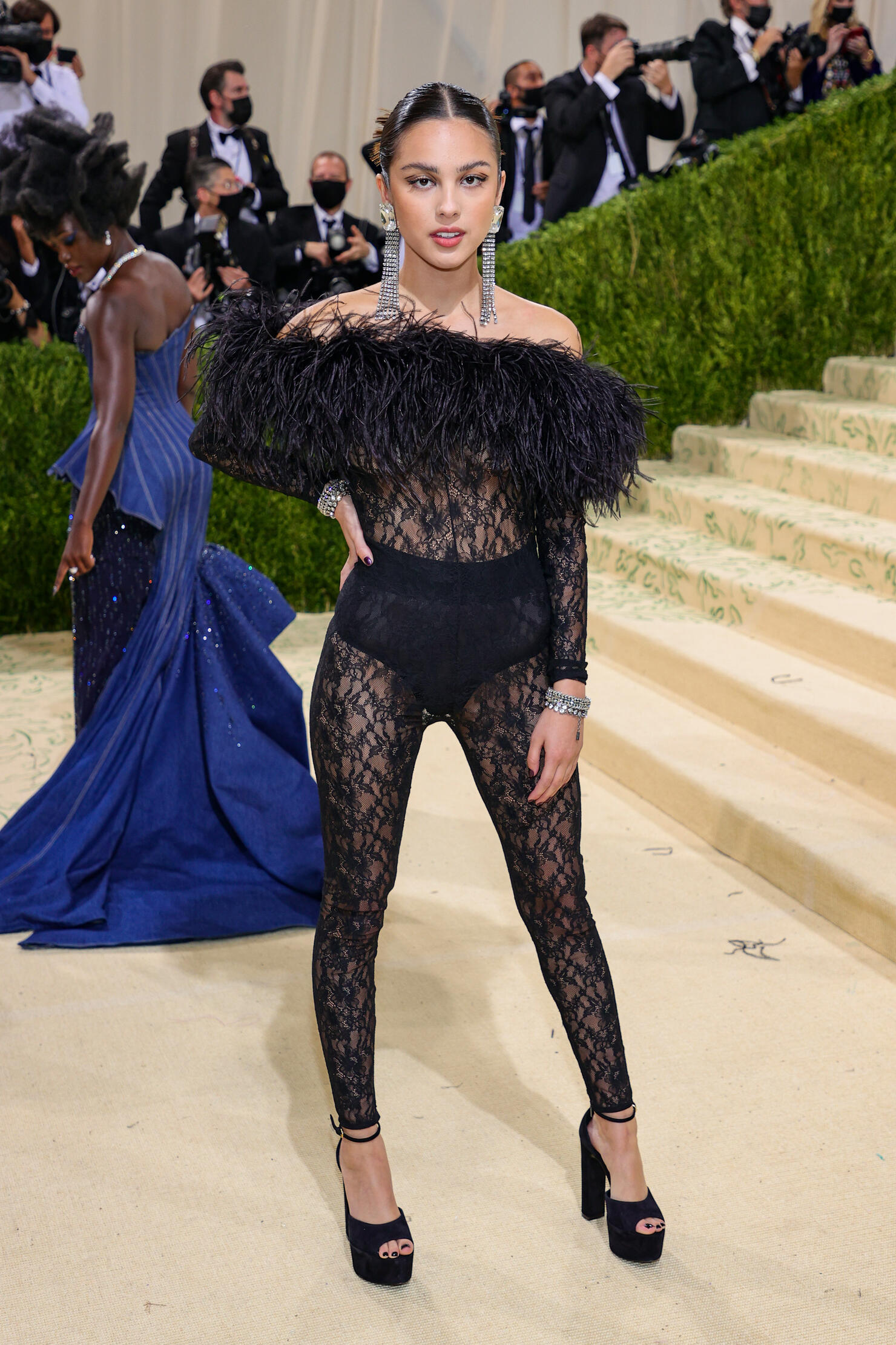 Olivia Rodrigo
Photo: Getty Images
86 of 104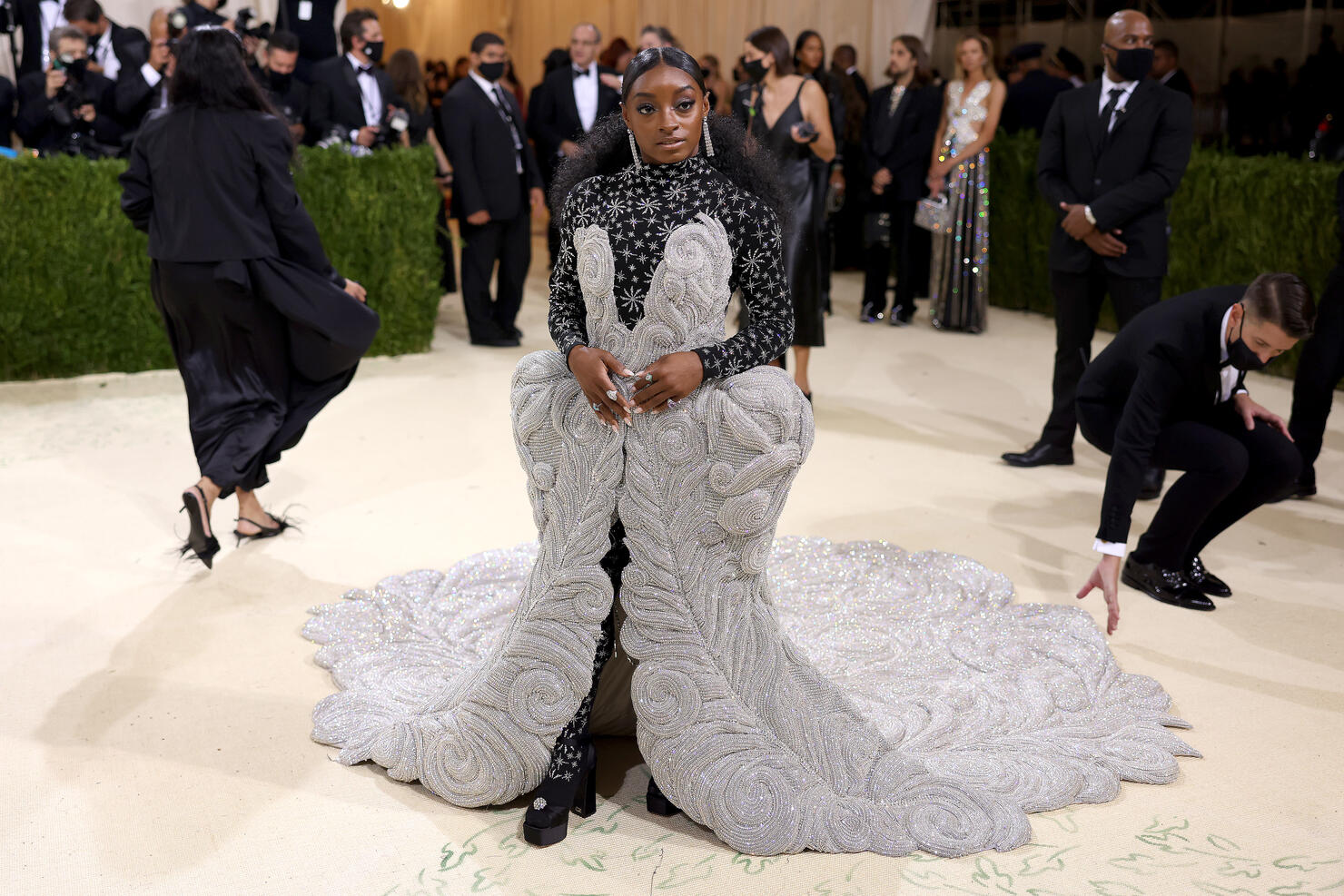 Simone Biles
Photo: Getty Images
87 of 104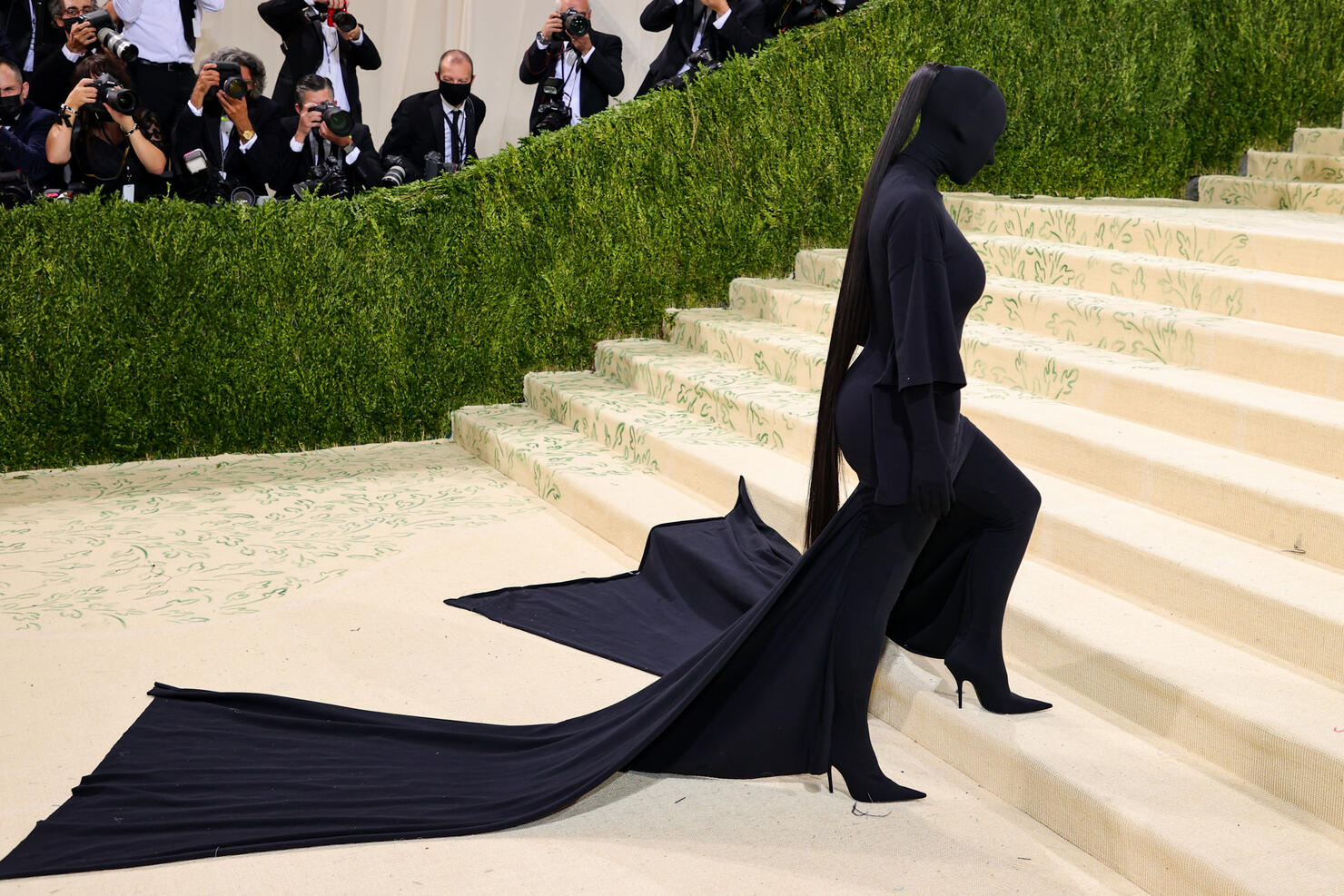 Kim Kardashian
Photo: Getty Images
88 of 104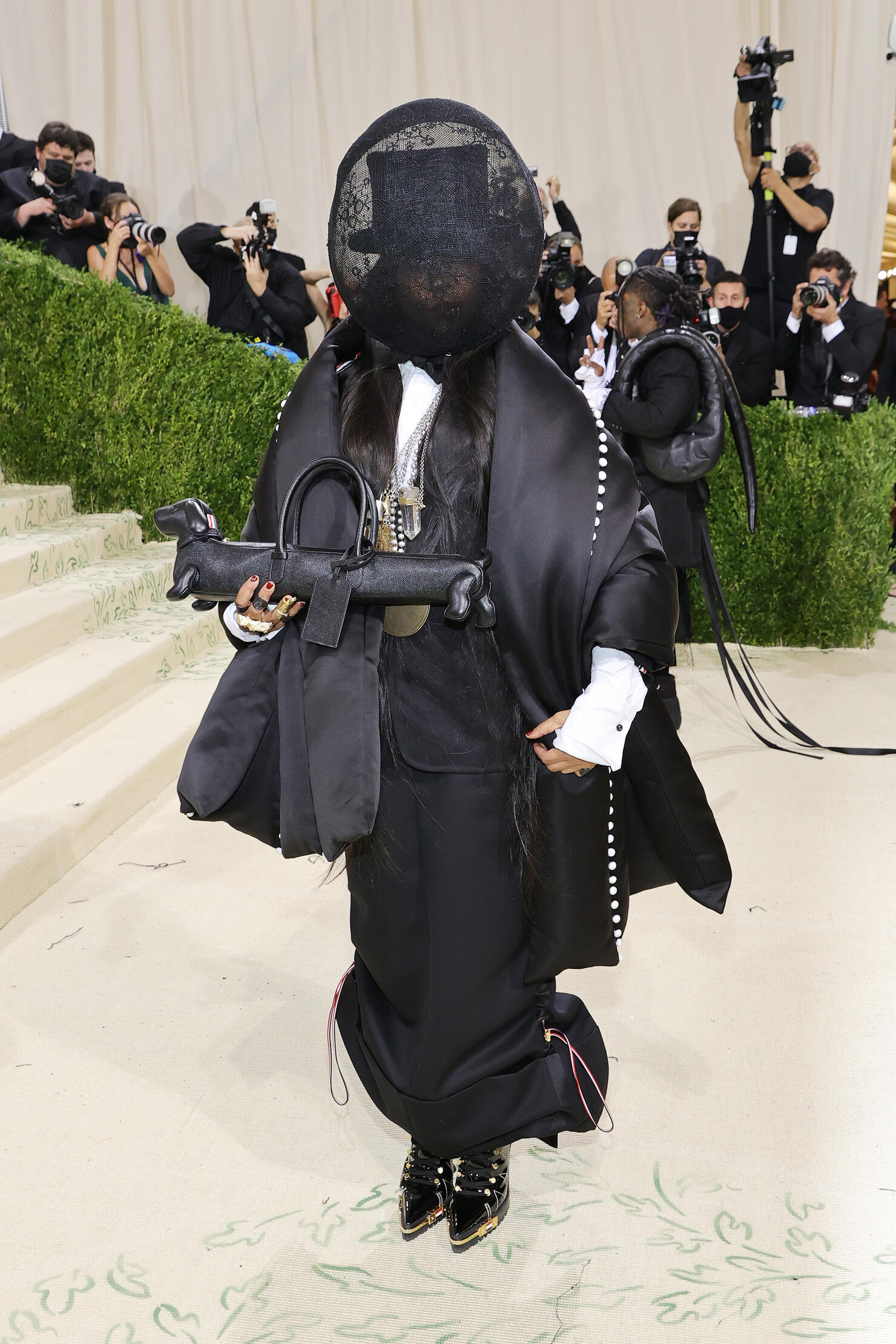 Erykah Badu
Photo: Getty Images
89 of 104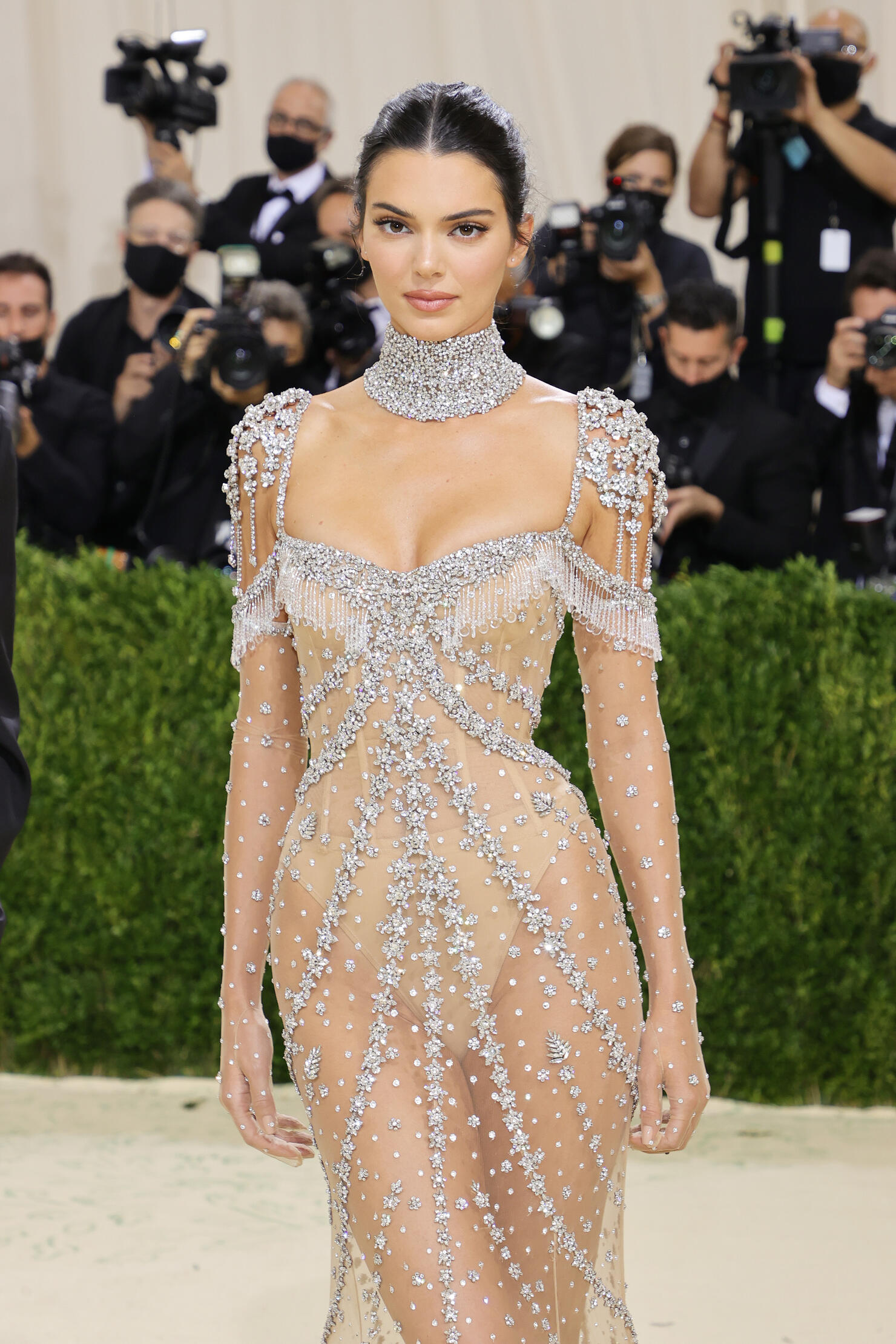 Kendall Jenner
Photo: Getty Images
90 of 104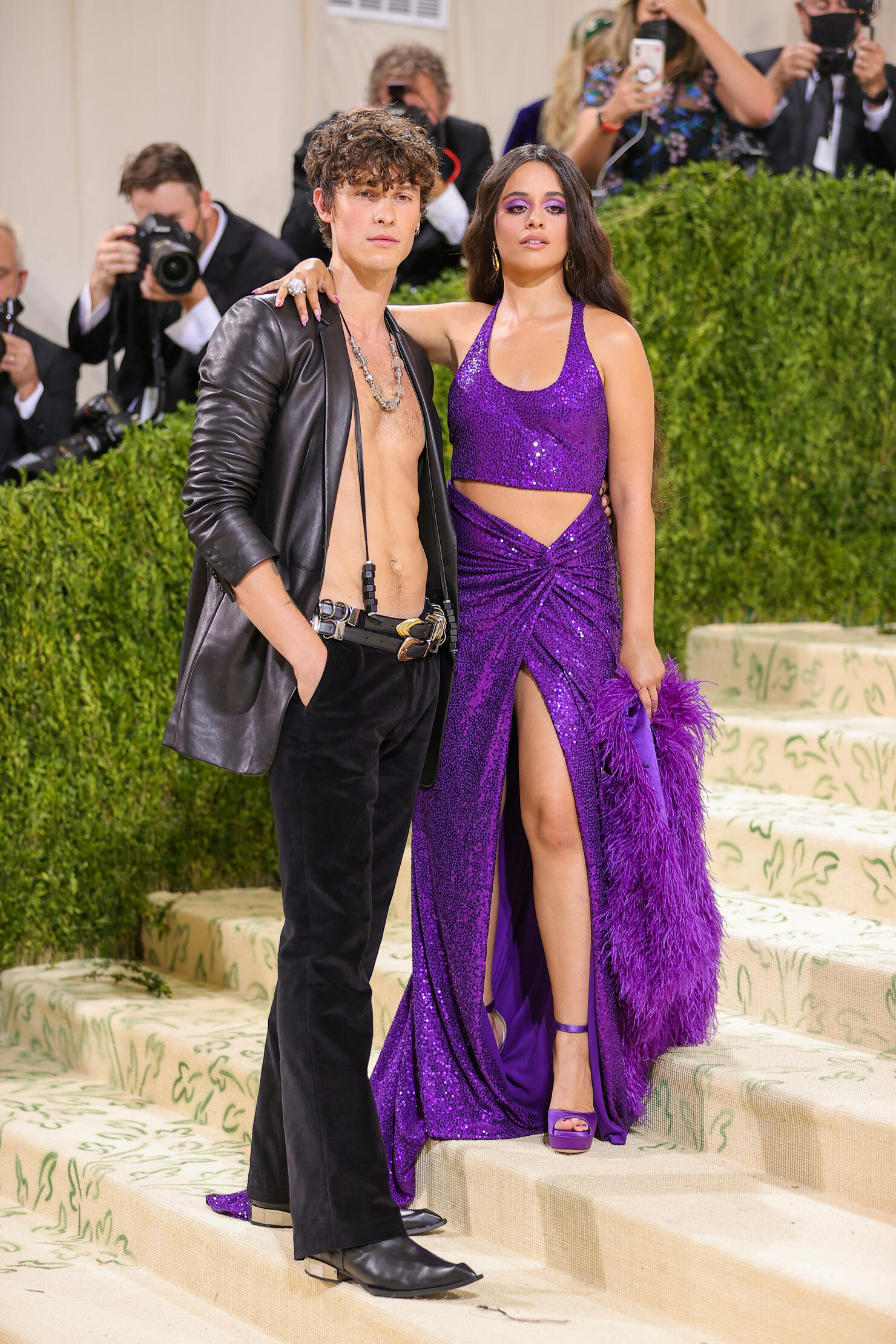 Shawn Mendes and Camilla Cabello
Photo: Getty Images
91 of 104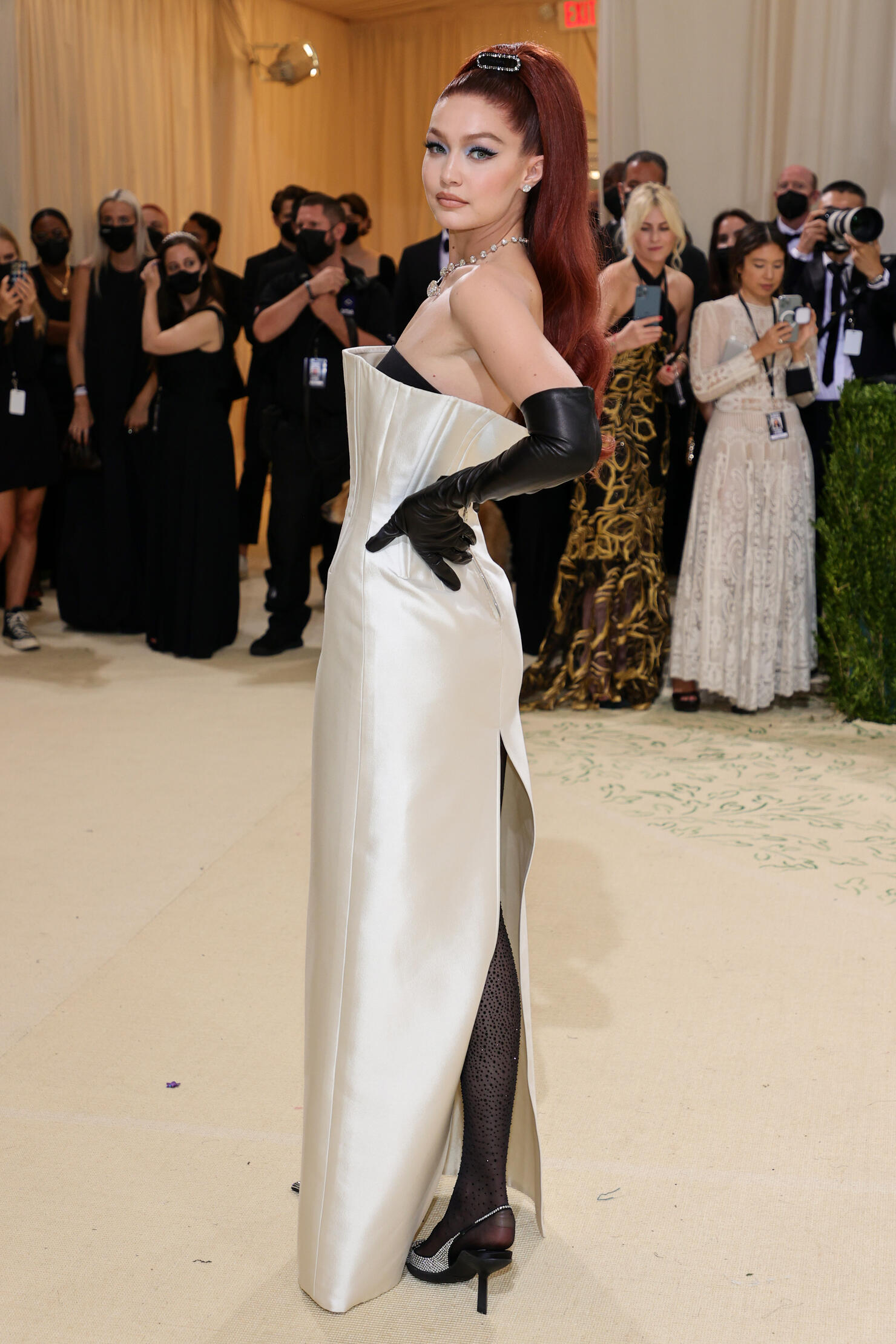 Gigi Hadid
Photo: Getty Images
92 of 104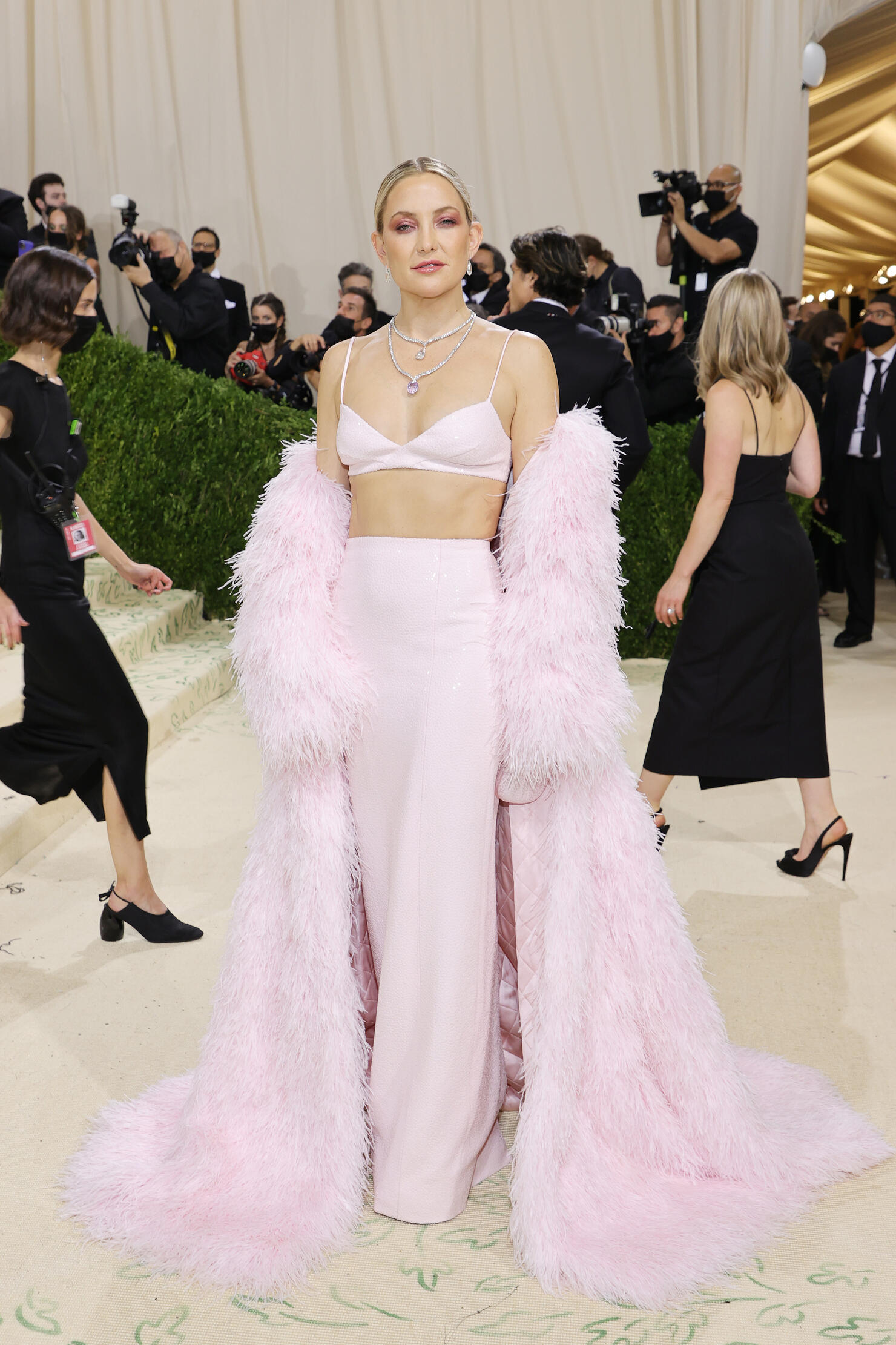 Kate Hudson
Photo: Getty Images
93 of 104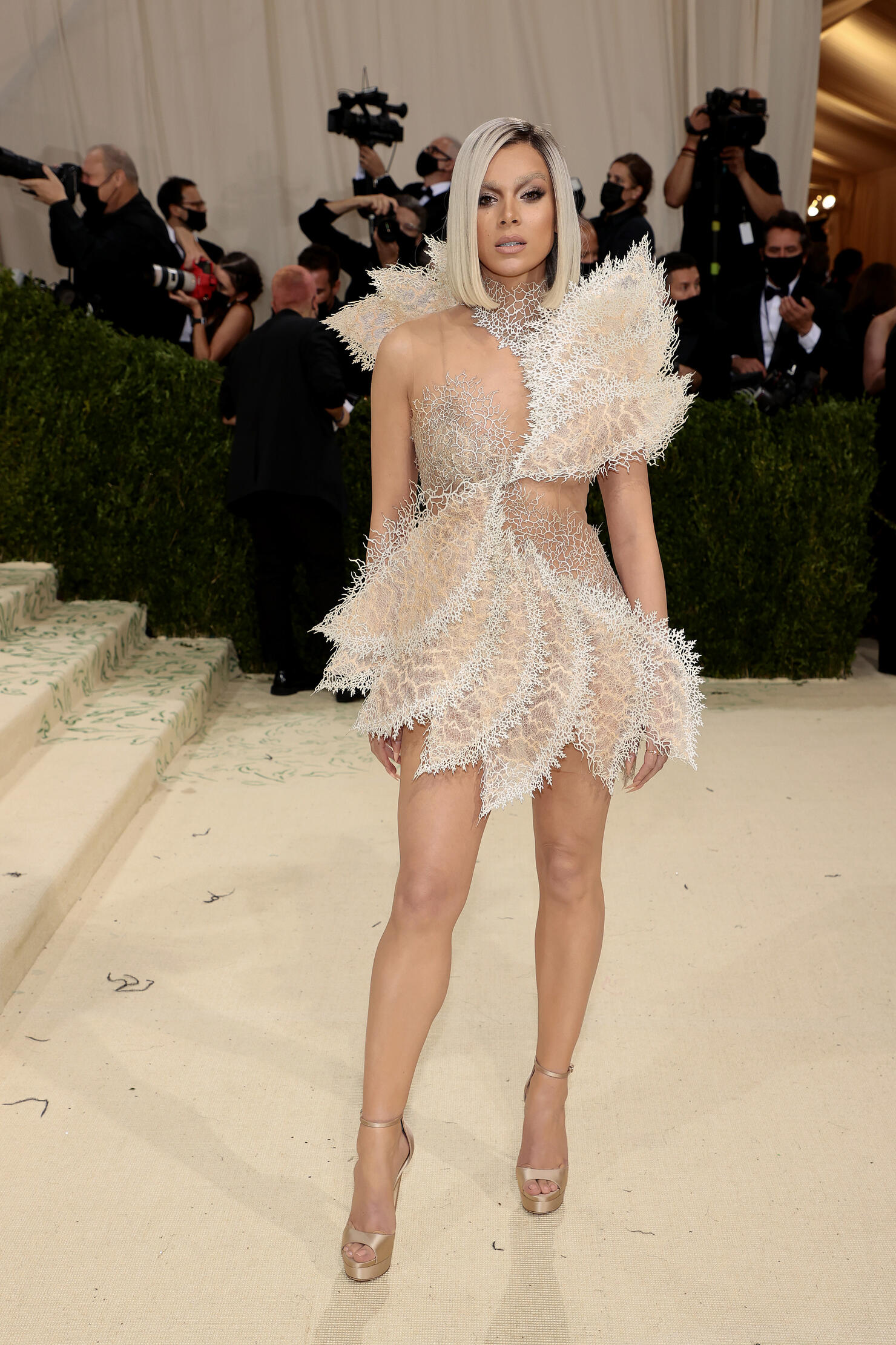 Hailee Steinfeld
Photo: Getty Images
94 of 104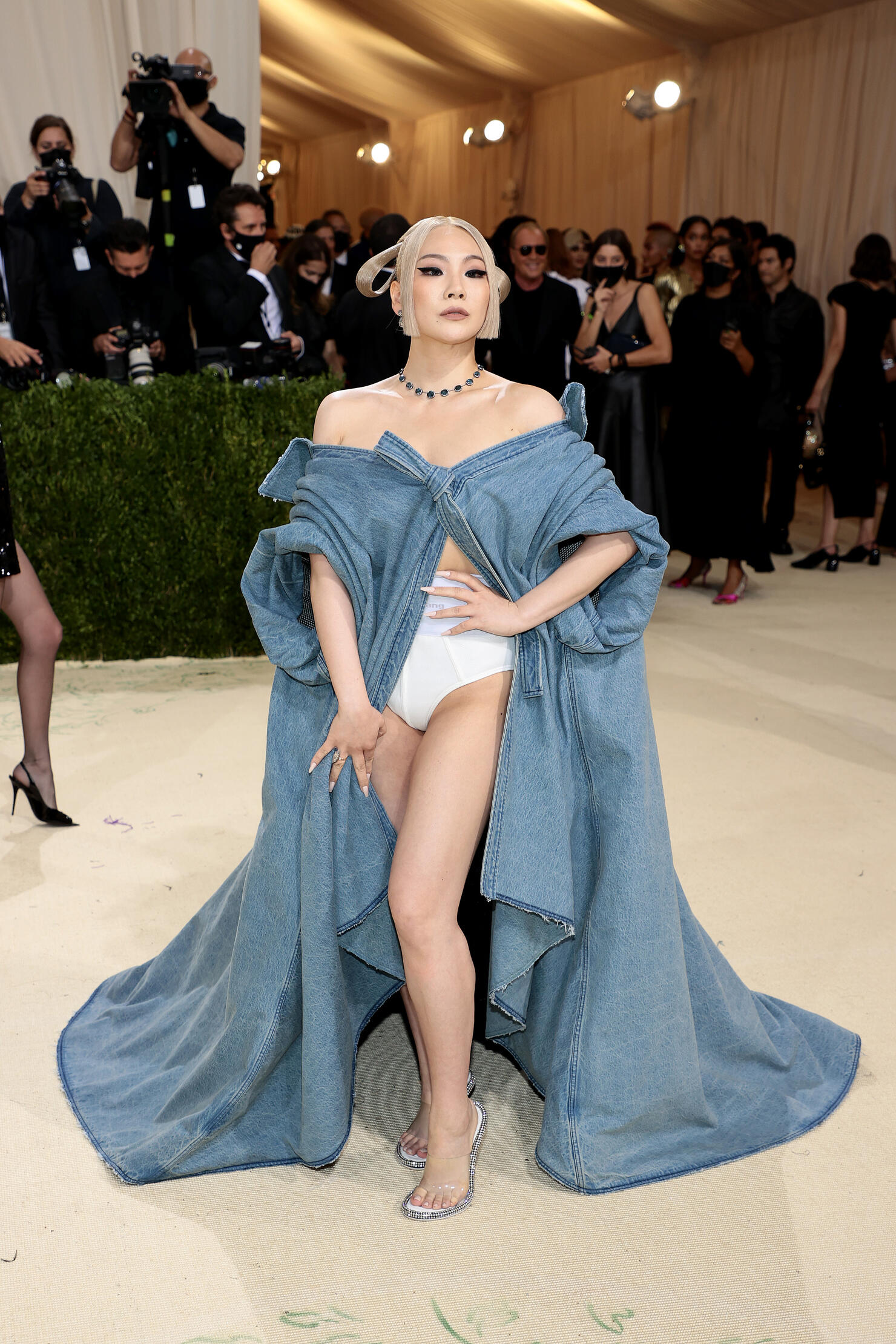 95 of 104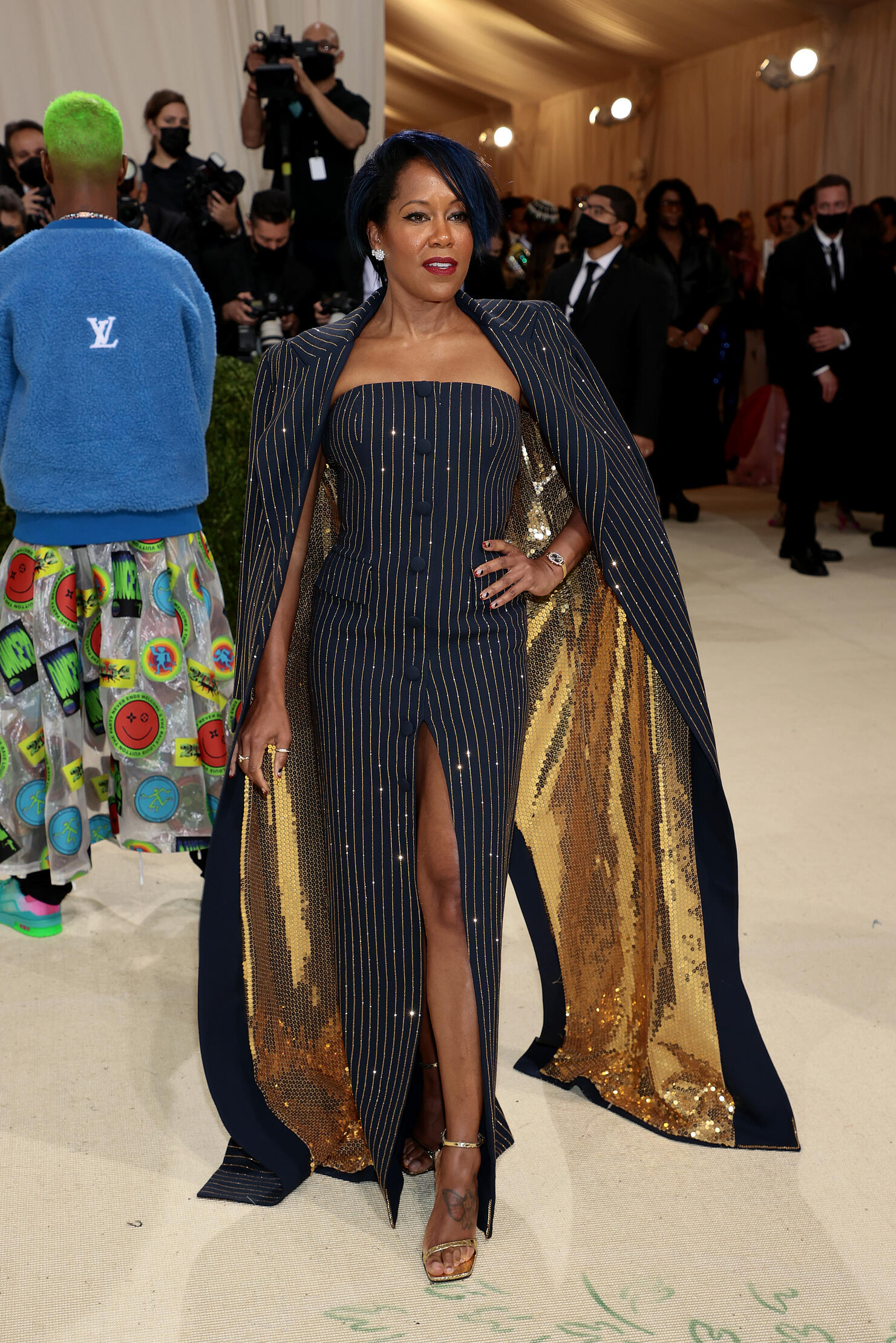 Regina King
Photo: Getty Images
96 of 104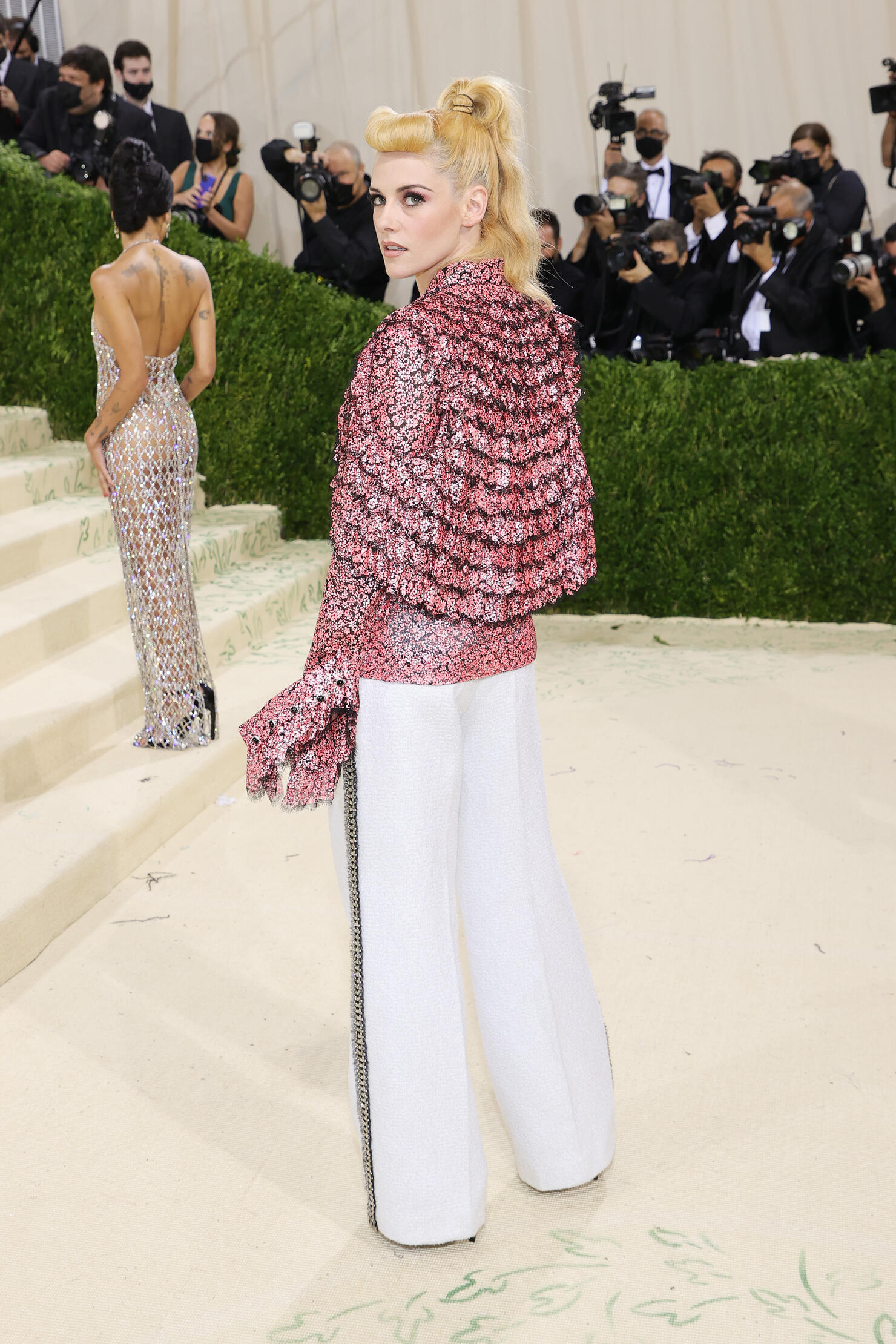 Kristen Stewart
Photo: Getty Images
97 of 104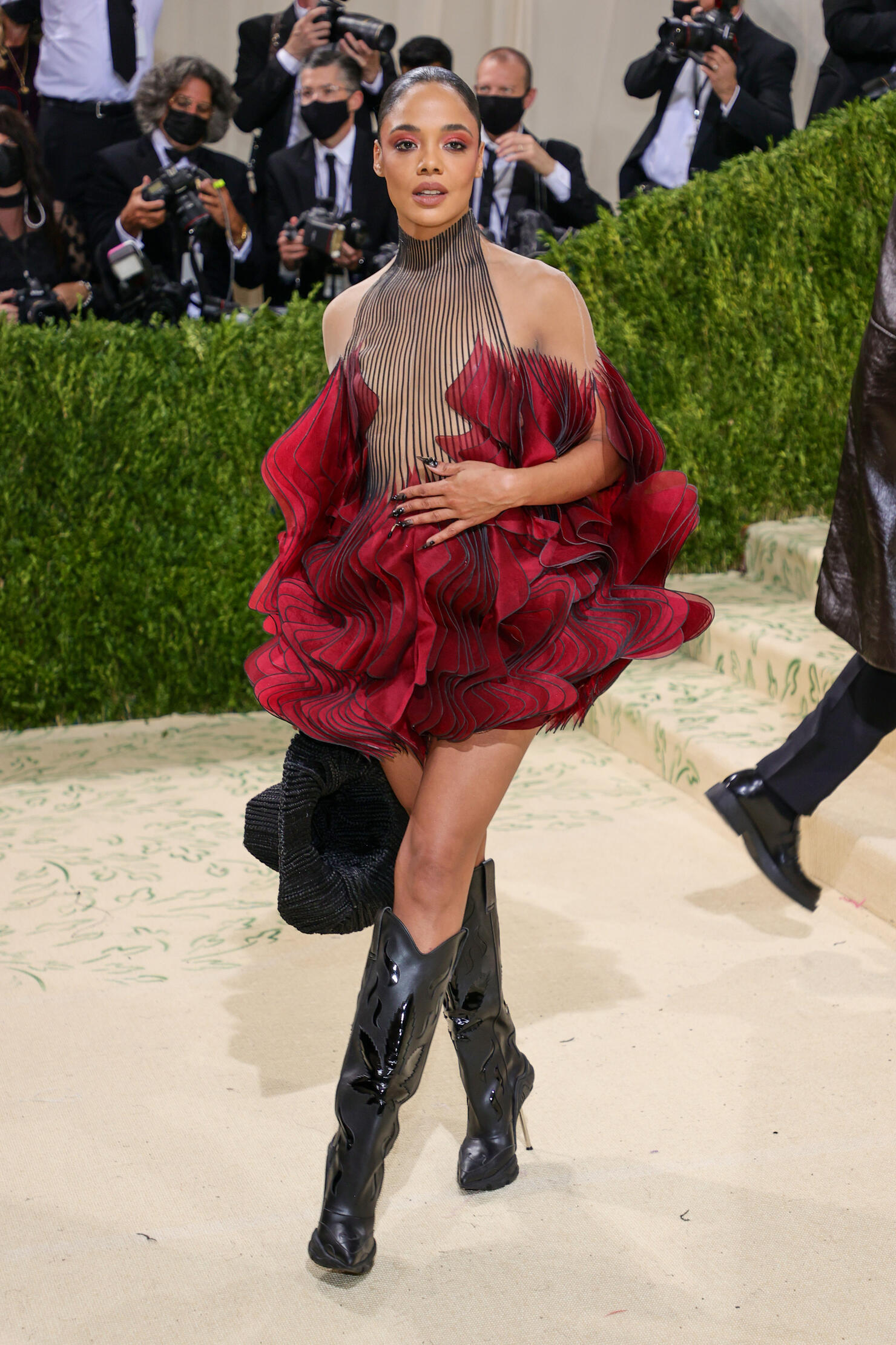 Tessa Thompson
Photo: Getty Images
98 of 104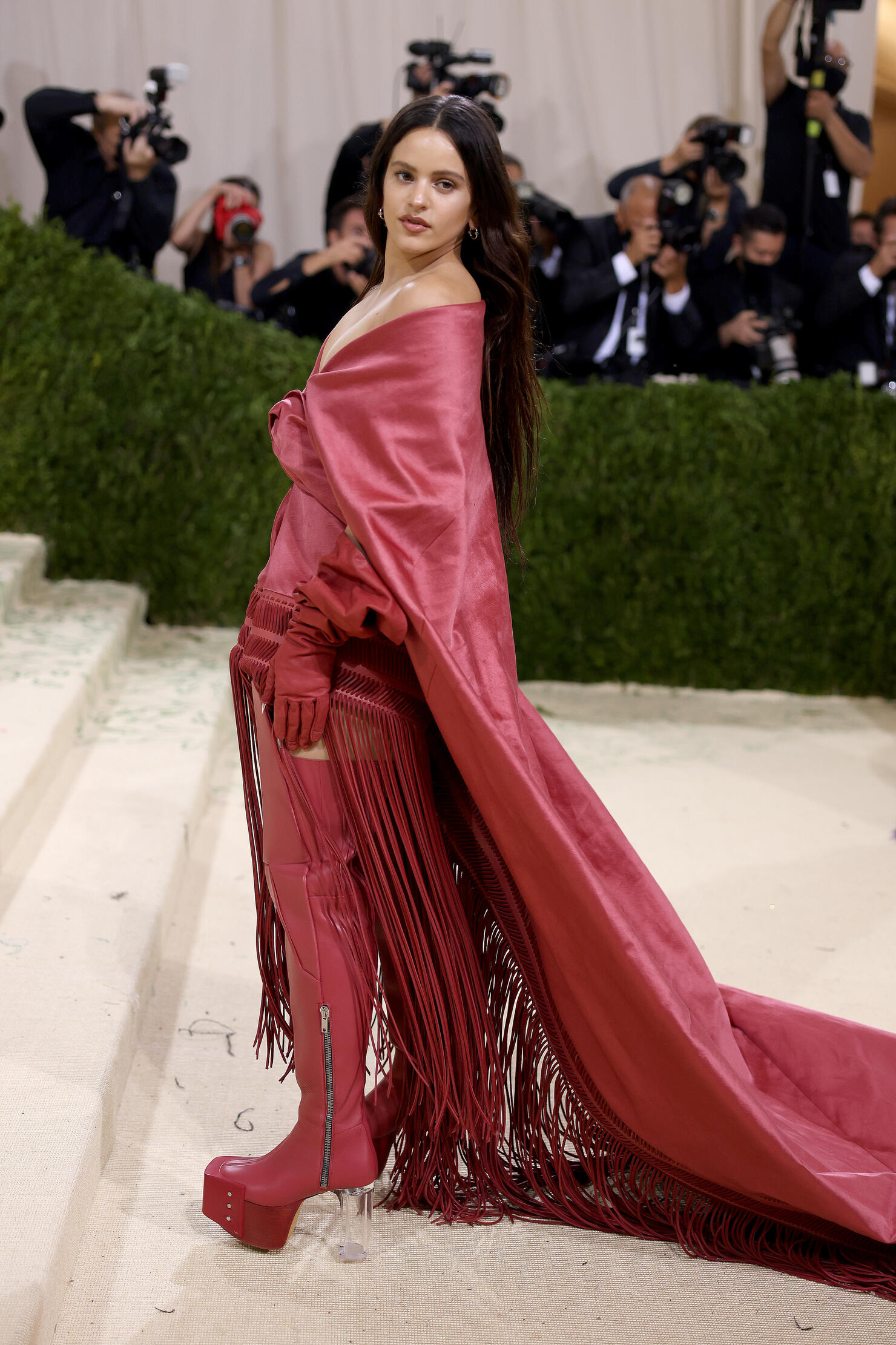 Rosalia
Photo: Getty Images
99 of 104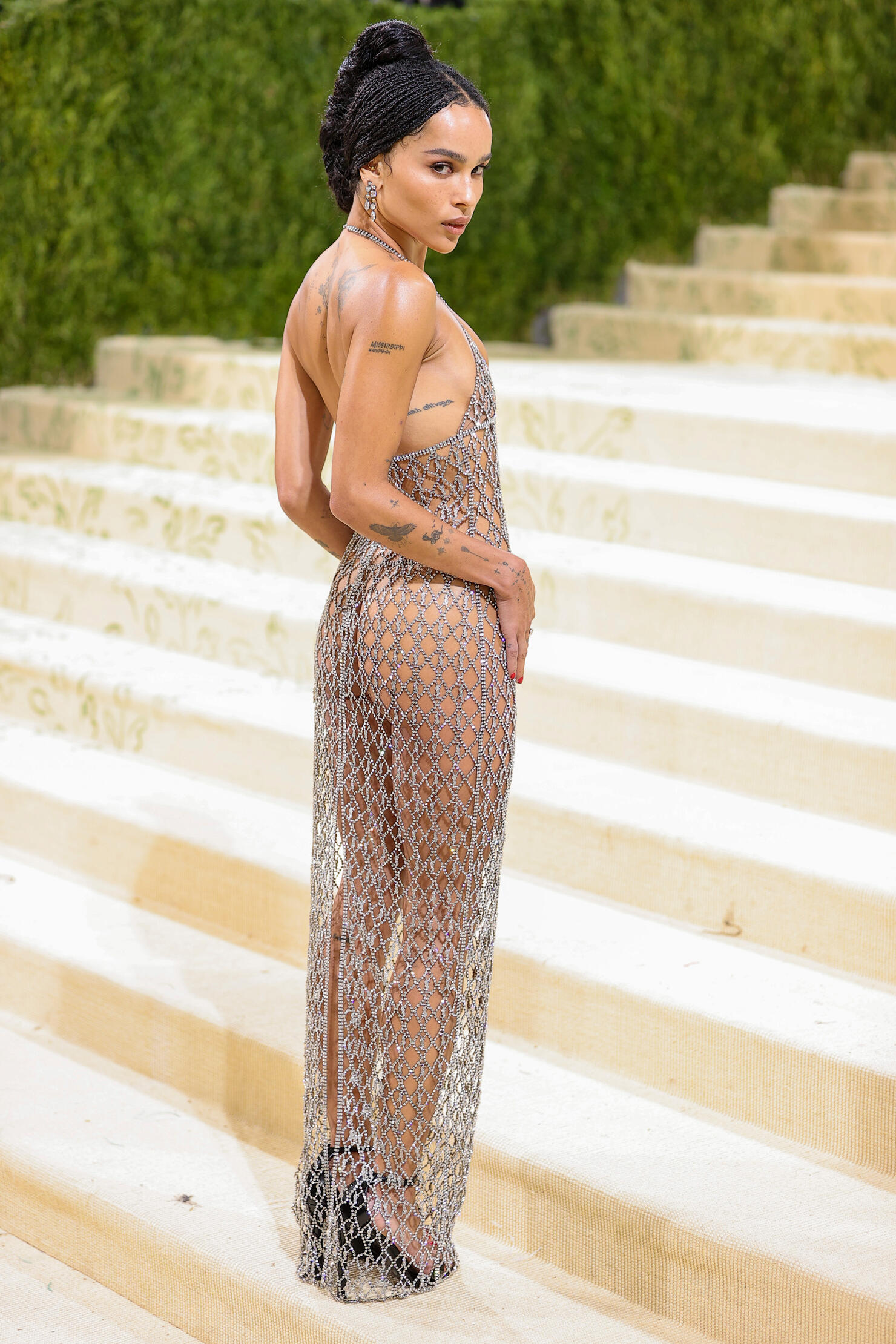 Zoë Kravitz
Photo: Getty Images
100 of 104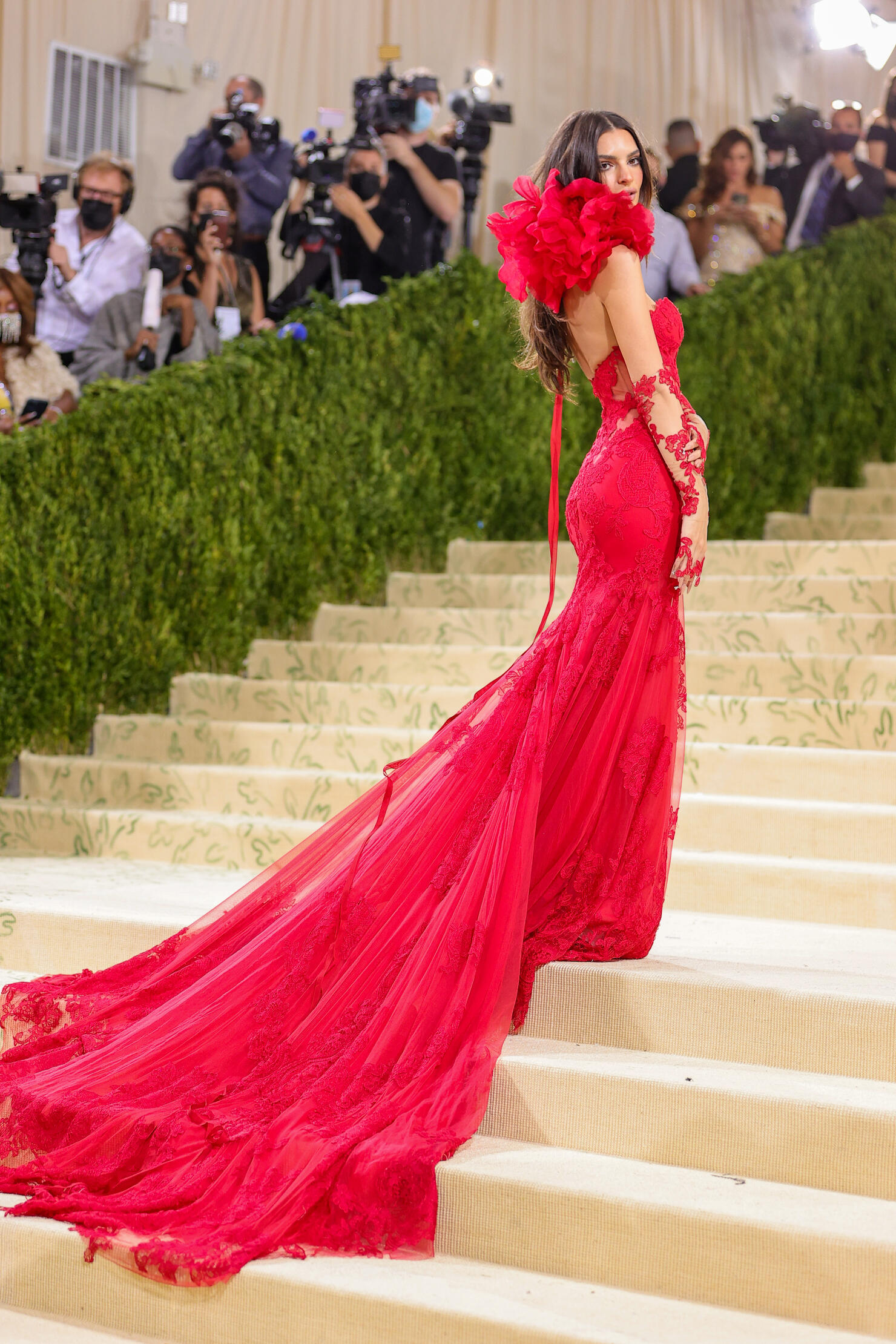 Emily Ratajkowski
Photo: Getty Images
101 of 104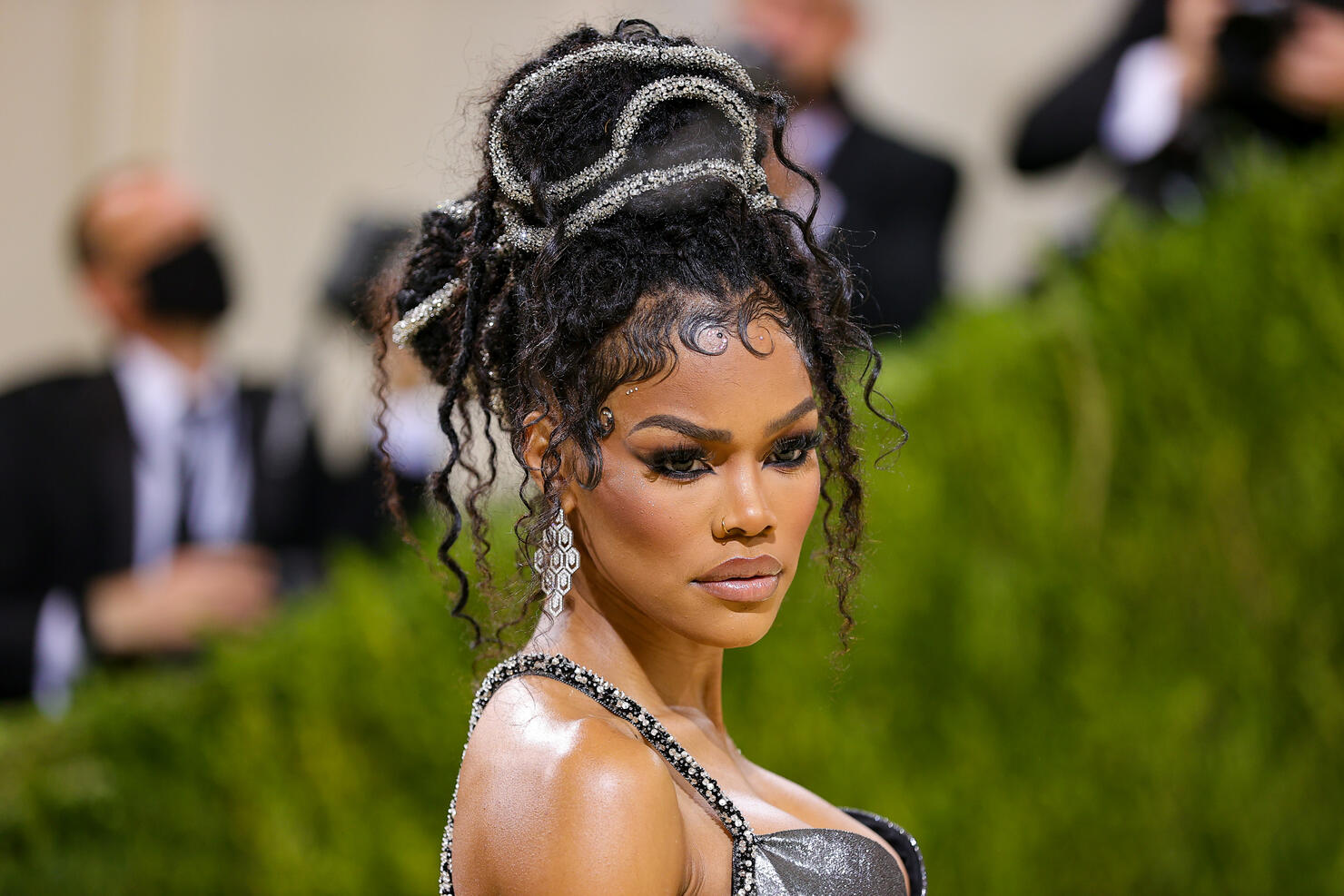 Teyana Taylor
Photo: Getty Images
102 of 104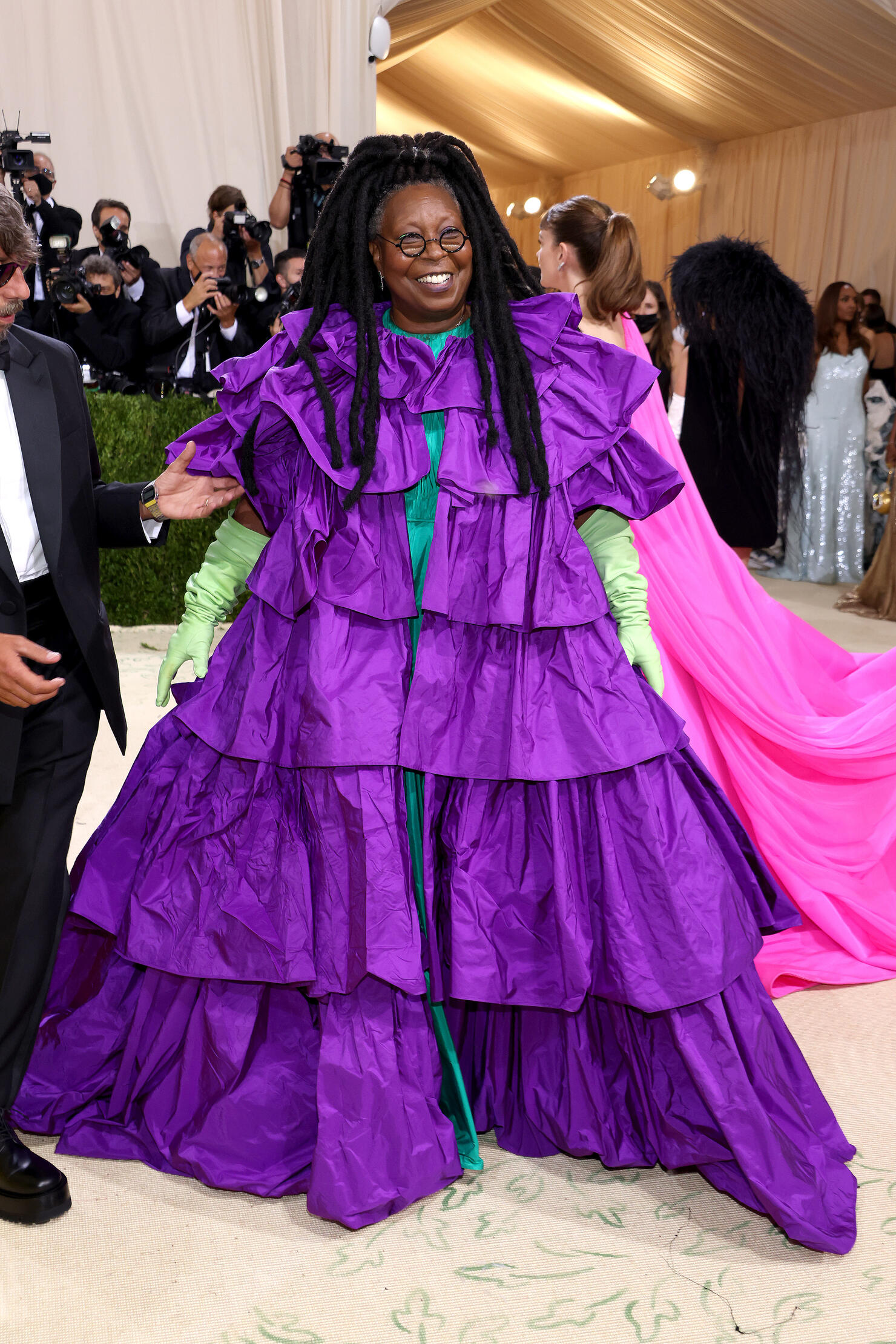 Whoopi Goldberg
Photo: Getty Images
103 of 104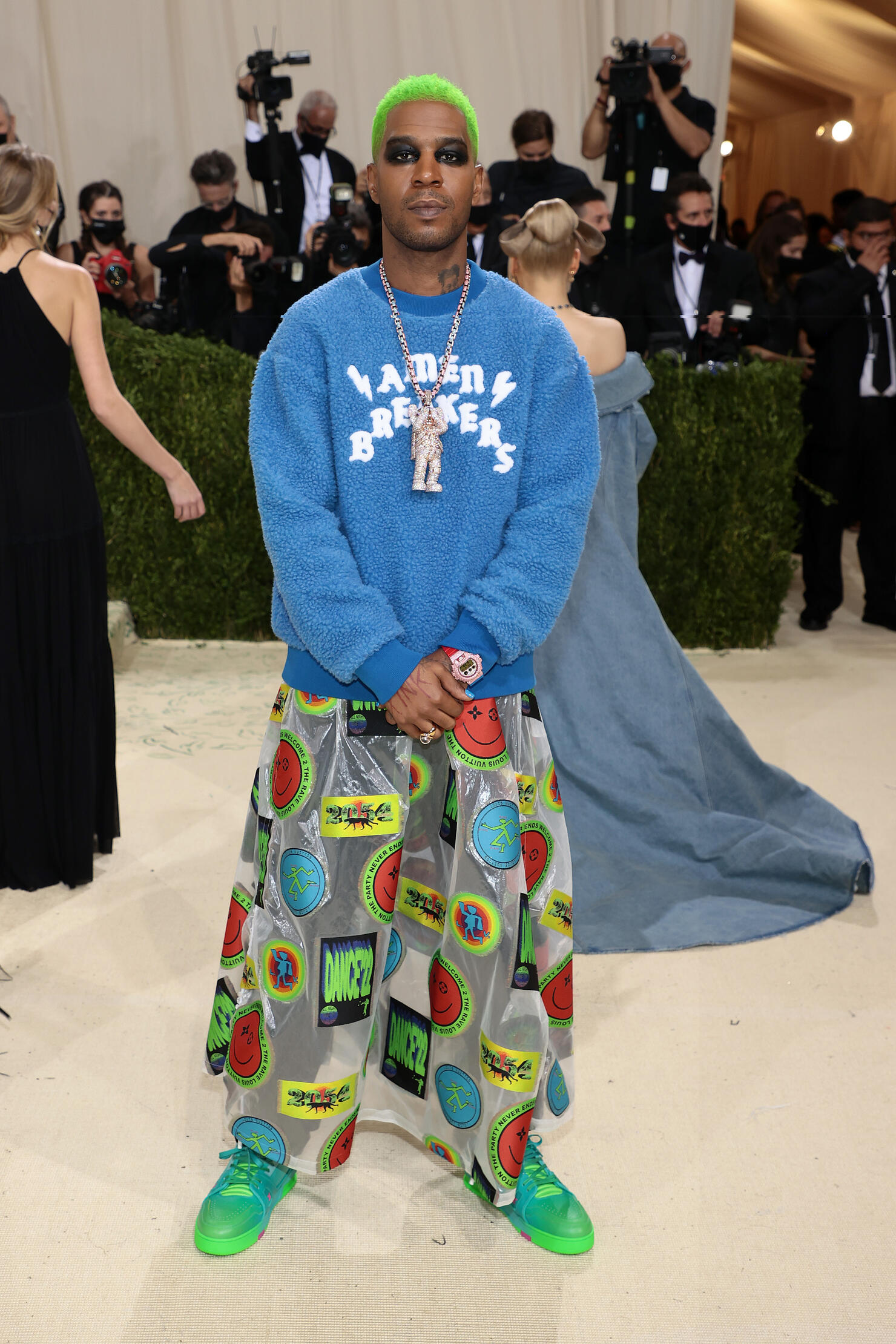 Kid Cudi
Photo: Getty Images
104 of 104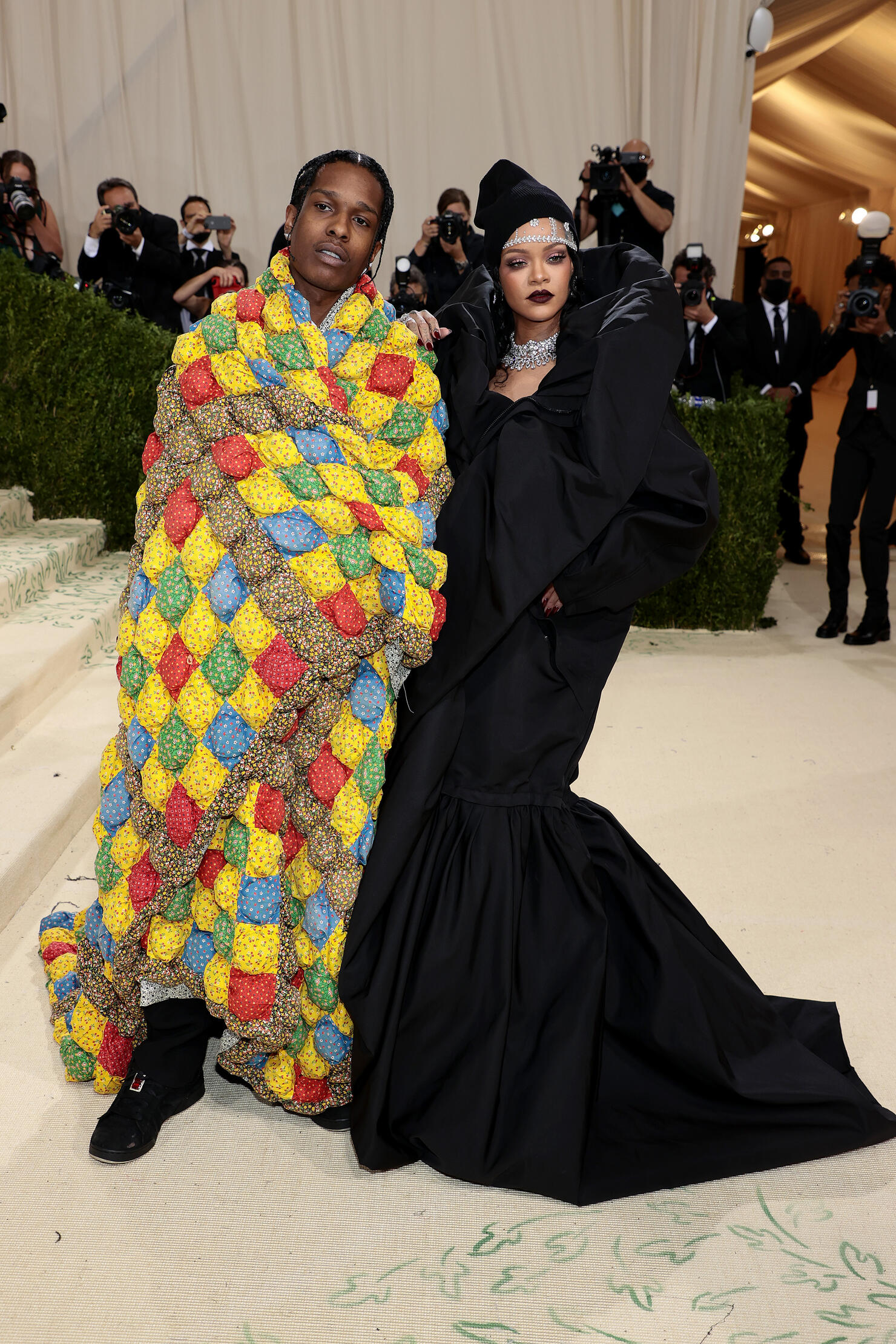 A$AP Rocky and Rihanna
Photo: Getty Images