Jason Newsted Was Intrigued By The Idea Of Joining Megadeth
By Andrew Magnotta @AndrewMagnotta
September 13, 2021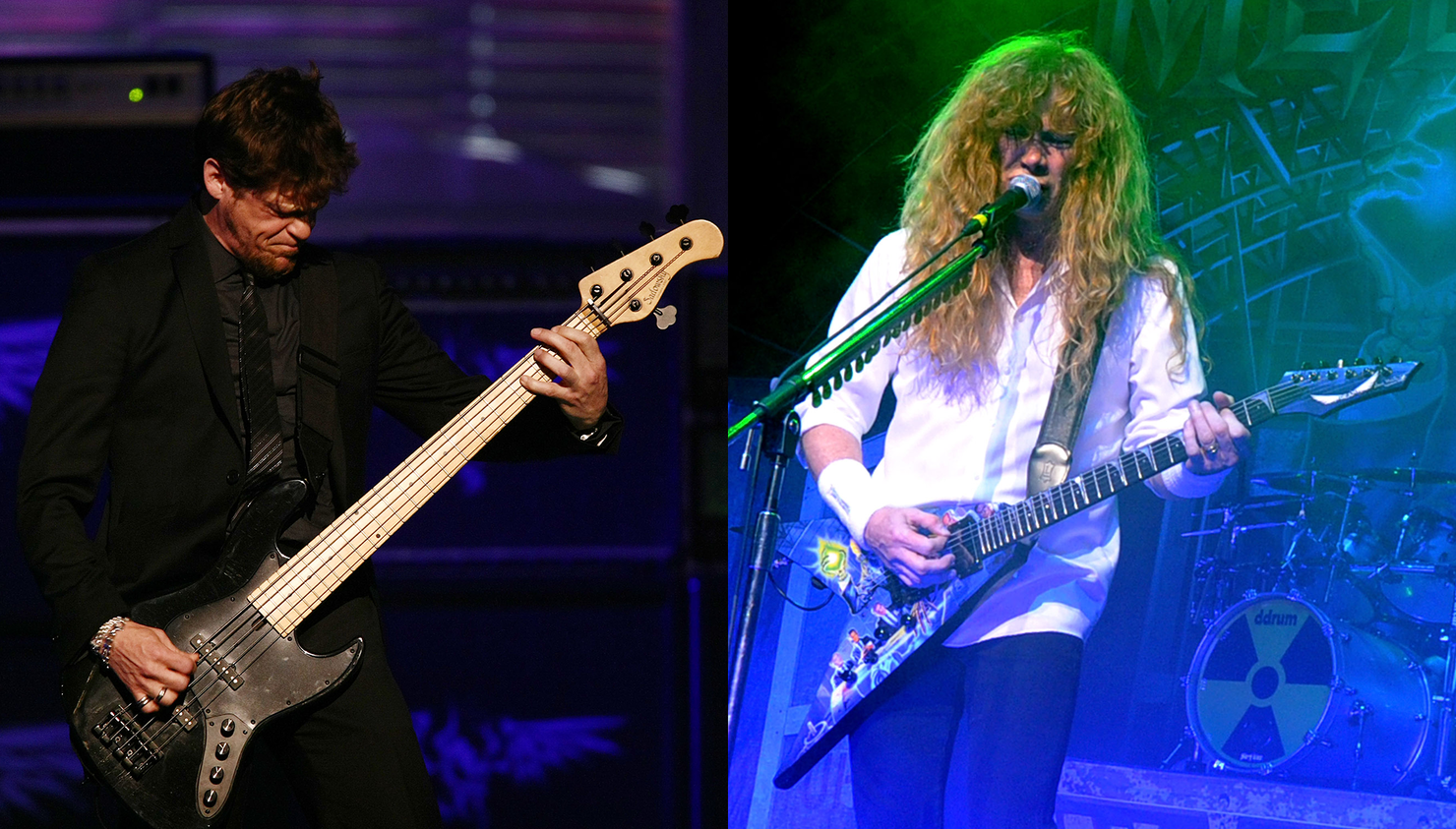 The respective camps of Megadeth and Metallica have probably never been closer than they are today.
While the two band's have always been linked through Dave Mustaine and their rivalry, as the bad blood with Mustaine has subsided, the relationship between the two bands' members and alumni has begun to look more like mutual admiration (or something like that).
When Megadeth parted ways this past spring with co-founding bassist Dave Ellefson, Megadeth fans were quick to suggest another thrash metal original to replace him: former Metallica bassist Jason Newsted.
Newsted's wife quickly squashed the rumors in mid-June on behalf of her husband (who does not have social media), but the bassist recently admitted on the Talk Toomey podcast that the discussion did get his attention.
"Wasn't that kind of interesting for a minute? Just that little talk about that," Newsted told host Joshua Toomey, before clarifying that he was truly never in the mix for the job. "I don't know if I would ever do something like that. It's just not in my purview anymore. I'm so busy with other music, and I play all the time with other kinds of people. I like playing the heavy stuff every now and again, but I really enjoy the composition now..."
Newsted added that his comments earlier this year about not having the "physicality" to play heavy metal anymore gave people the wrong impression. While problems over the years with his back and shoulders complicate matters, he believes he could get in tour-worthy condition if he had a bonafide opportunity.
"I want everybody to realize that whoever asked me to come and play bass, and if it was for real, then I would be there to play bass," he explained. "If it was Metallica that asked me to play for that many songs, or that fast or that slow or whatever, then I would go and do it. There's not a thing where I can't do that. ...I was saying that I'm probably not gonna go on tour and do two and a half hours every night with a band anymore. That's not something I'm probably gonna do. It's not that I can't do it."
Newsted's thrash metal roots run deep. Beyond his tenure in Metallica from 1986 - 2001, he was also a member of Flotsam & Jetsam and Voivod. He even performed with Megadeth once at a Toronto concert back in 2013.
For its current tour, Megadeth replaced Ellefson with former bassist James LoMenzo, who previously played with the band from 2006 - 2010. It's unclear who recorded bass on the forthcoming Megadeth album, though the band has said Ellefson's parts will not be used.