Kristen Stewart Says Princess Diana's Spirit 'Signed Off' On 'Spencer'
By Emily Lee
September 13, 2021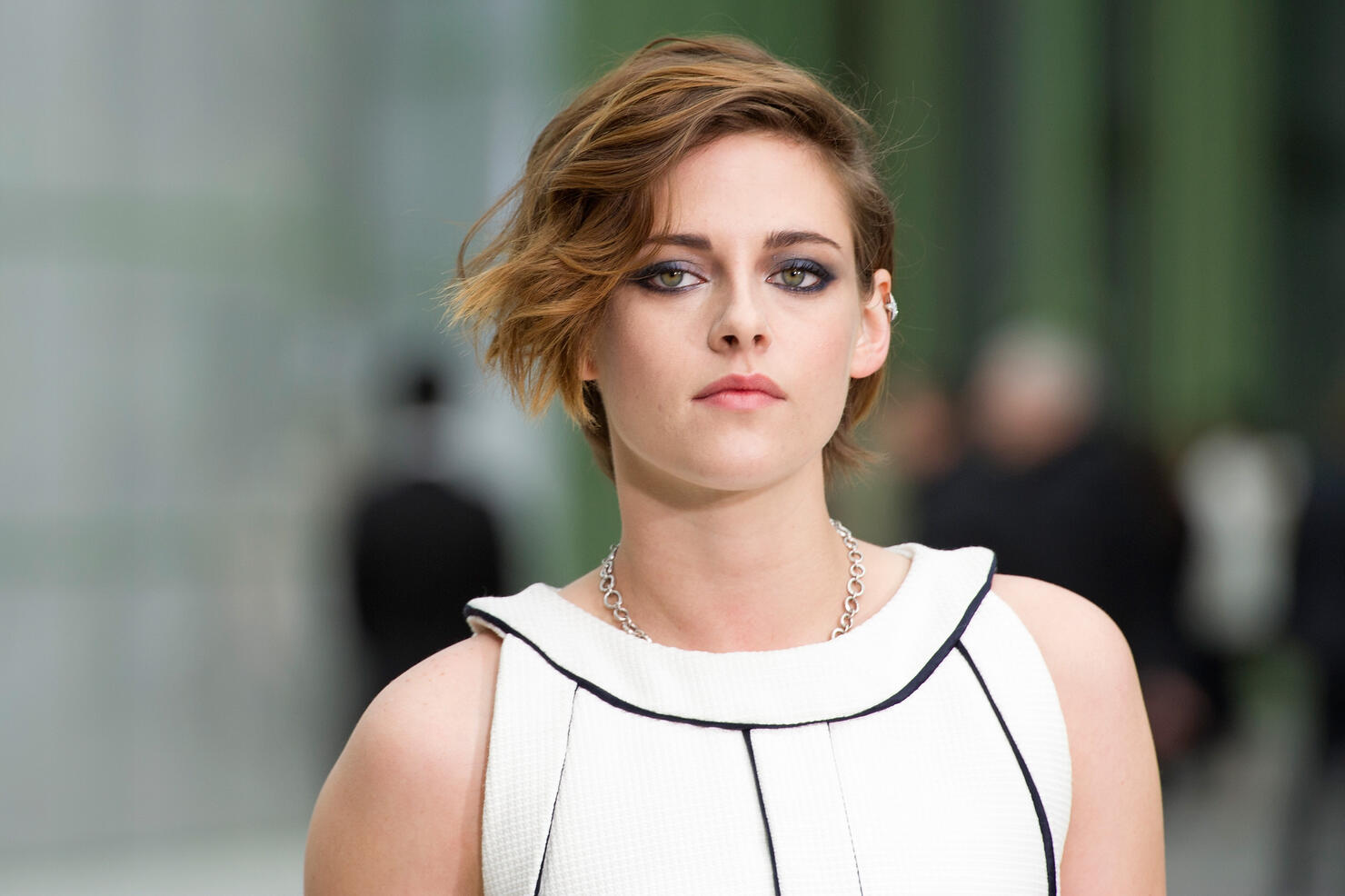 Kristen Stewart will make her debut as Princess Diana in the upcoming biopic Spencer, which is set to premiere later this fall. The first footage of Stewart as the late royal was released last month, leaving viewers stunned by the actress' transformation.
While chatting with the Los Angeles Times, Stewart revealed felt the Princess of Wales "sign off" on her portrayal. "I felt some spooky, spiritual feelings making this movie. Even if I was just fantasizing," she revealed. "I felt like there were moments where I kind of got the sign-off."
"It's scary to tell a story about someone who's not alive anymore and who already felt so invaded," Stewart added. "I never wanted to feel like we were invading anything, just that we were kind of adding to the multiplicity of a beautiful thing."
The 31-year-old actress, who is already receiving Oscar buzz for Spencer, opened up about what drew her to the role. "Any picture or interview I've ever seen of [Diana], there's an explosive, ground-shaking quality to her that I always feel like you never really know what's going to happen," she explained. "Even when she's walking the red carpet, it just feels a little bit scary. That could be projection, because we all know what happened. But she just has this feral cat feel. So I wanted to convey that. There's no way to plan chaos. You just have to fall into it."
Stewart could also relate to the "immense rage" Diana carried over constant invasions into her private life. Following her appearance in the Twilight films as a teenager, Stewart also became an object of obsession for many.
"There are times where she's really backed into a corner. It's easy to start getting into entitlement and ask, 'What does she have to be angry about? She knew what she was signing up for.' This is a poetic imagining of what it might have felt like for a woman on a precipice and in a certain state of helplessness. We have no idea what happened," Stewart continued. "But I don't think she was ever able to come to terms with the rejection. She just couldn't stomach the lie anymore. And that is a feeling that is really easy to relate to. That would make me angry. I think it would make anyone angry. How can you not empathize with that?"
"You have no idea how many times people will go, 'So you don't give a f–k, huh?' Are you kidding? Is that really the impression? Because it's the opposite of that," she said of her own public persona. "It's so desperately the opposite. It's a convoluted idea, but I definitely understand what it feels like to want human connection and actually, ironically, feel distanced by the amount that's thrust at you."
Spencer focuses on just one weekend in the life of Princess Diana, following the young royal as she navigates the Christmas holiday with the royal family at Queen Elizabeth's Sandringham estate in Norfolk. Over the course of the weekend, Princess Diana comes to the decision to leave Prince Charles.
"Spencer is a dive inside an emotional imagining of who Diana was at a pivotal turning point in her life," Stewart previously said in a statement about the film. "It is a physical assertion of the sum of her parts, which starts with her given name: Spencer. It is a harrowing effort for her to return to herself, as Diana strives to hold onto what the name Spencer means to her."
The script was written by Peaky Blinders creator Steven Knight, who said in an interview with Variety that working on Spencer "has been a pleasure. I think it's a different perspective on a story that we don't all know well, but we all feel we now are a part of it...And I just found the whole thing fascinating. To talk to people who knew her and to try and get a view of this person — who this person really was — who was an ordinary person in extraordinary situations is the way I think of her."
Spencer will arrive in theaters on November 5th.