'One Tree Hill' Hair & Makeup Trailer Was Basically Therapy
By Diana Brown
September 13, 2021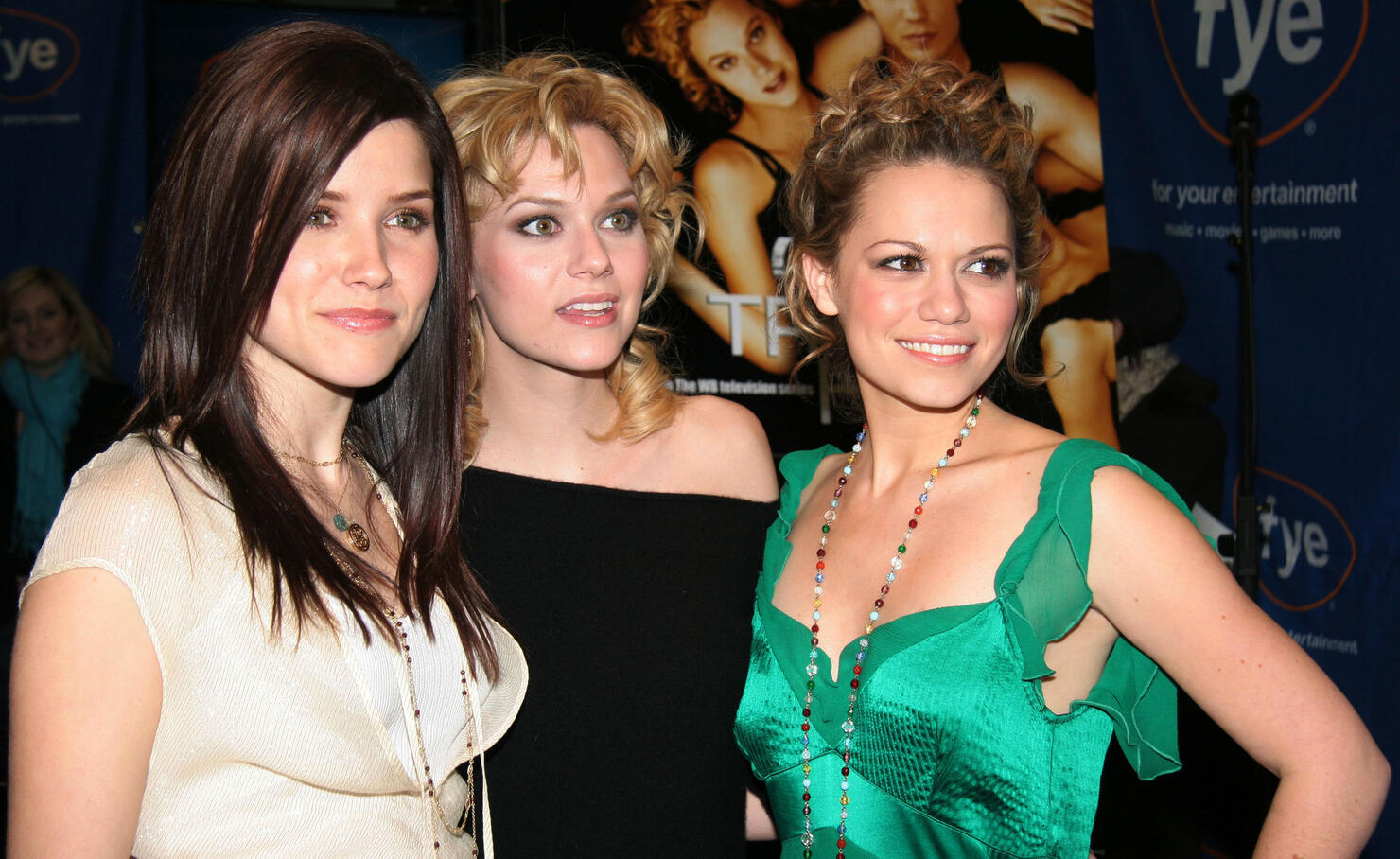 Sophia Bush, Hilarie Burton Morgan, and Bethany Joy Lenz have talked quite a bit about their experiences filming One Tree Hill on their rewatch podcast Drama Queens, and one thing that keeps coming up is the safe haven provided by the hair and makeup crew. "There was always good coffee, good music, and good vodka in the hair and makeup trailer," Hilarie says, "and I don't think you can go wrong with that combination!" More than that, their hair and makeup team were the women they turned to when they needed mothering, when they were fighting about their hairstyles or costume choices, when they were nervous about a sexy scene, or anything else. So it's a lot of fun when they bring in their hairstylist, JoJo Stephens, to talk about her side of the story.
Hilarie says she was "real square" when she started working on the show, and JoJo was helpful in getting her to loosen up: "Jo's like, 'But here's the deal: You could go out and have some fun and nothing bad would happen!'" she remembers, laughing. Whether it was boy trouble or career advice, the girls instinctively turned to JoJo for help. "You counseled us when we were falling in love but also falling apart," Sophia says. "You held us and mothered us and gave us great advice, but you never told us what to do." Which must have been hard, she acknowledges ruefully, "because we did some stupid s**t!" Besides helping them work out effective arguments about their clothing or storylines, she also taught them some valuable things: "Joy didn't know what a hickey was!" JoJo reveals. 
Of course they spend a lot of time dissecting the One Tree Hill episode, "With Arms Outstretched," praising James Lafferty's performance, loving that Deb Scott finally raised her voice to Dan, and laughing at Lucas's tattoo, which definitely doesn't say "fun." Plus, they all really appreciated the way Haley and Nathan's sex storyline was handled. Joy says when Haley admits to being a virgin, it was written for her to be embarrassed by it, but she made a conscious choice not to say the line that way. "I wanted her to be confident and comfortable," she says, and Sophia thinks it was definitely the way to go: "You make your choices...you do what you're ready for, period, and it doesn't have anything to do with anybody else," she says. "I loved that neither Peyton or Haley were shamed in that scene, neither were made better than the other….it was beautiful." Hear all about the episode, Hilarie's amazing Halloween parties (and coffin coffee table), and more on this episode of Drama Queens.
If you want to be sure you're listening to the podcasts everyone else is checking out, iHeartRadio has you covered. Every Monday, iHeartRadio releases a chart showing the most popular podcasts of the week. Stay up to date on what's trending by checking out the chart here. There's even a chart just for radio podcasts here, featuring all your favorite iHeartRadio personalities like Bobby Bones, Elvis Duran, Steve Harvey and dozens of others.