Some MetroWest Residents Unnerved By Patriots Flyover During 9/11 Weekend
By Jason Hall
September 13, 2021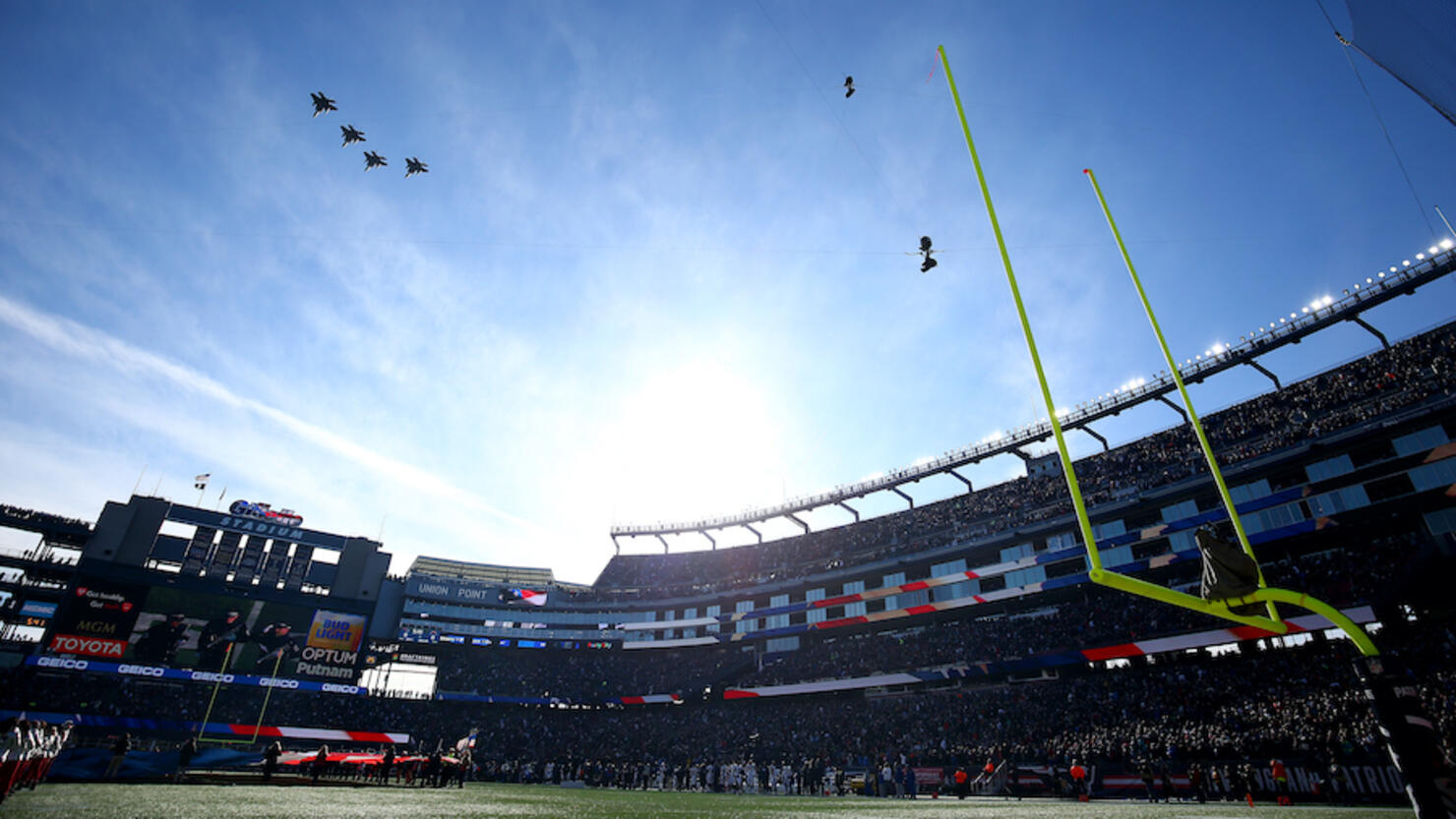 Several MetroWest residents were unnerved by the New England Patriots' flyover during the 20th anniversary of 9/11 over the weekend.
NBC Boston reports the low-flying planes were tracked by Flightaware taking off from Portsmouth, New Hampshire at around 2:28 p.m. and landing at the Portsmouth International Airport at Pease in New Hampshire, which included circling the MetroWest area -- which includes Natick, Framingham and Hopkinton -- multiple times before moving over Foxboro for the pregame ceremony at Gillette Stadium and later flying back toward New Hampshire.
The plane reportedly remained airborne for 2 hours and 24 minutes, reaching an altitude of 21,000 feet before dropping to 3,000 feet and as low as 1,500 feet.
Several residents tweeted their issue with the planes, which were flying significantly low to the ground one day after the 20th anniversary of the 9/11 attacks.
"Thankfully the last round (which I saw 5 total) was at an acceptable height, the other ones I thought a passenger plane was going to crash," a local resident shared in a tweet via NBC Boston. "It was very scary. Very bad taste whoever selected these planes for the Patriots flyover. At least that's what people think it was. This could have been a trigger for anyone that lived through 9/11 or lost a loved one. Terrible choice of planes."
Another Twitter user claimed they "thought a plane was going down into the residential area."
"It was very scary, with no warning, the day after Sept 11th, and SOooooo low was a bad oversight on whomever was in charge of that," the person added via NBC Boston.
The Framingham Police Department -- located in the MetroWest area -- confirmed it received calls regarding the planes in a post shared on its verified Facebook account on Sunday.
"We have been receiving calls regarding the military planes flying in the area. We believe these are planes doing the flyover at the Patriots game at 4:25," the department wrote.