'Strawberry Spring' Podcast Is Just The Thing For Spooky Season
By Diana Brown
September 13, 2021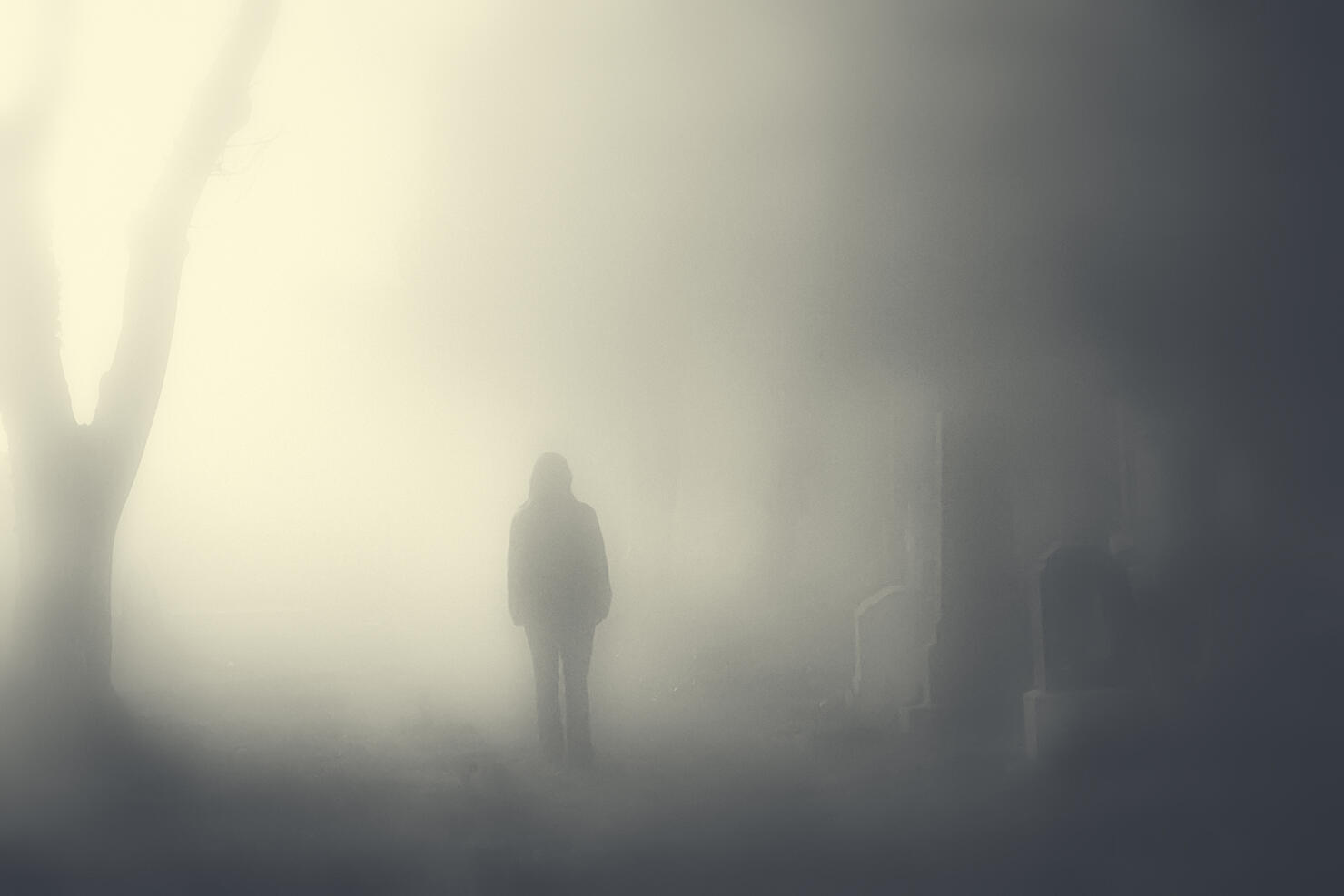 Spooky season approaches, and that means it's time to start getting into the mood. Fortunately, the Strawberry Spring podcast is here to create some killer vibes. Based on a short story by Stephen King, this scripted podcast combines great storytelling, a phenomenal cast, and stellar sound design to tell a multilayered story of murder. In the first episode, during a foggy, rainy day in 1976, our protagonist Henry is woken up by a radio report of the murder of a young woman on the New Sharon College campus. Then the phone rings; his friend Kevin wonders if he's heard the news. "It has all the signs," Kevin says. "We can't be sure, but as of right now, it looks like Springheel Jack is back." That takes Henry back eight years, to another "strawberry spring," and another murder on campus. 
We go back to 1968, another foggy morning, another radio report of a murder on campus: A student named Gail. Henry is a journalism major, so he rushes to the newspaper office; one of his fellow writers is the daughter of the police captain, and she tells them some grisly details about the murder. Henry gets worried and walks his girlfriend, Rachel, home from class – just to be safe. He and Rachel make plans for after graduation, and he tells her about the car crash that changed his life during an earlier "strawberry spring." Everything is looking grim, and Rachel locks her door when he leaves. 
The next day, the dean calls all the students to the quad to impose a 10 p.m. curfew while the investigation for the murderer is underway. The large police presence on the campus doesn't work for the students; it's 1968, after all, and "tensions were high….no one trusted anyone." That divide is shown a little when Rachel complains, "Police just make everything worse," and Henry replies, "They're just doing their job." But it's clear many students are on Rachel's side, as they break out in boos and jeers when the curfew is announced. Soon after, though, the police announce they've arrested the murderer! But the suspect doesn't quite fit the crime. And no one is ready for what happens next. Hear the entire chilling tale in the eight-part series Strawberry Spring.
If you want to be sure you're listening to the podcasts everyone else is checking out, iHeartRadio has you covered. Every Monday, iHeartRadio releases a chart showing the most popular podcasts of the week. Stay up to date on what's trending by checking out the chart here. There's even a chart just for radio podcasts here, featuring all your favorite iHeartRadio personalities like Bobby Bones, Elvis Duran, Steve Harvey and dozens of others.