Swedish House Mafia Tease A Collaboration With The Weeknd
By Hayden Brooks
September 13, 2021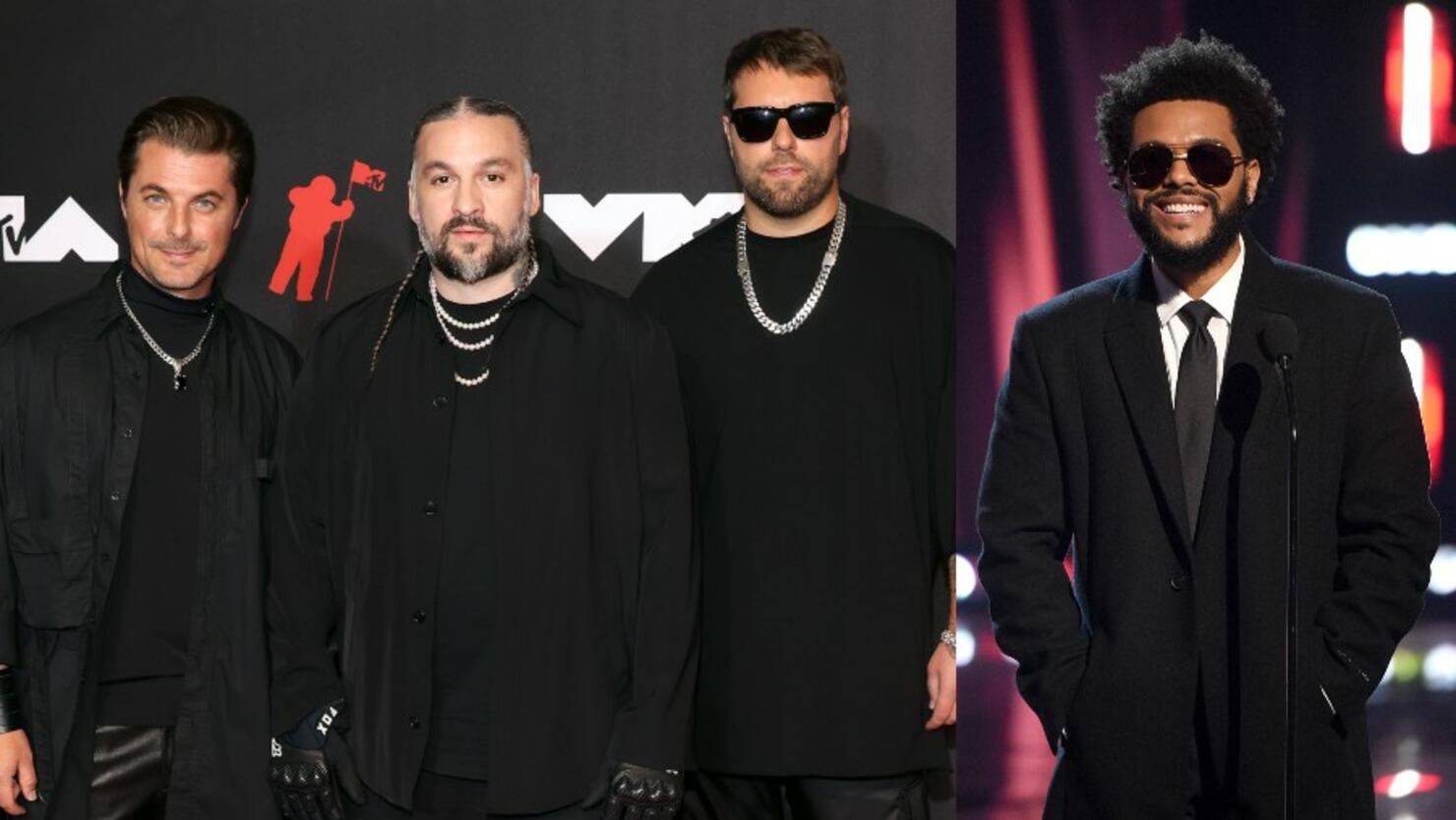 Swedish House Mafia made waves at the 2021 MTV Video Music Awards pre-show with a performance of "Lifetime" and "It Gets Better," but the group teased something special at the end of the number.
On Sunday (September 12), Axwell, Steve Angello and Sebastian Ingrosso previewed a collaboration with The Weeknd at the end of their four-mnute number when Abel's voice could be heard at the conclusion of the set, singing, "Like a moth to a flame." The number ended with the text "To be continued" flashing before the screen. The team-up isn't too surprising though since Swedish House Mafia recently signed with the Canadian superstar's manager, Wassim "Sal" Slaiby.
When speaking about the rumors of a team-up between the acts, Angello kept coy just a few days ago. "We're kind of family. You know, we're great friends and we're in the same management group. So we got to learn to know him, and he's incredibly supportive of our music and obviously, we super appreciate it," he told Groove Cartel. "We love him, obviously, and we are super happy about the support that he showed on his show for our music and in person."
Interestingly enough, Abel previously admitted that Swedish House Mafia were inspirations for his new album, alongside Britney Spears, Kanye West, Kid Cudi and more.