California Woman And Dog Miraculously Survive Huge Tree Smashing Their Car
By Rebekah Gonzalez
September 14, 2021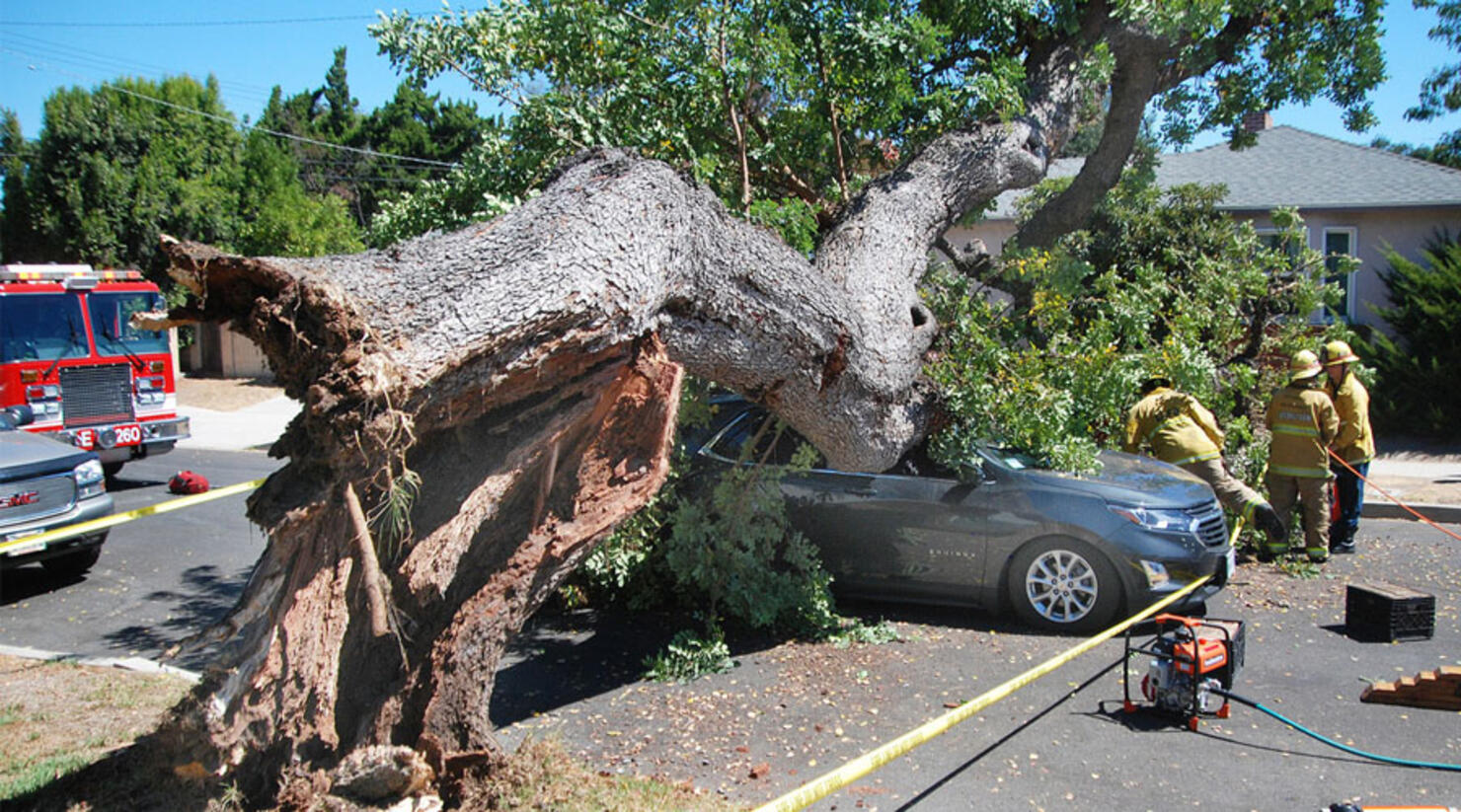 Photo: Los Angeles Fire Department
A woman and her dog managed to survive after their car was smashed by a huge tree that fell as they drove through a residential street in Valley Village, reports Mercury News.
She was taken to the hospital on Sunday, September 12. The fact that the woman and her dog were able to crawl out of the smashed sedan is being called a miracle.
The woman was driving down Huston Street near Beck Avenue at around 11:40 A.M. when the tree snapped near the base of its trunk, according to Los Angeles Police Lt. Dan Widman.
"I was washing dishes, and saw the whole thing from my kitchen bay window," nearby resident Sherry Ingraham told Mercury News. "It just cracked and fell. It happened so fast."
Ingraham's husband was among the group of people who rushed outside to check on the woman. He said she was unresponsive for several minutes but eventually woke up and crawled out of the car with the help of good Samaritans.
Los Angeles Fire Department spokesman Brian Humphrey said the woman suffered "traumatic injuries." She was taken to Cedars-Sinai Medical Center and is expected to recover.
The dog, a Chihuahua, was not seriously injured and was left in the care of a couple whole live across the street from the fallen tree.