Guns N' Roses Rumored To Have Another New Single Coming 'Soon'
By Andrew Magnotta @AndrewMagnotta
September 14, 2021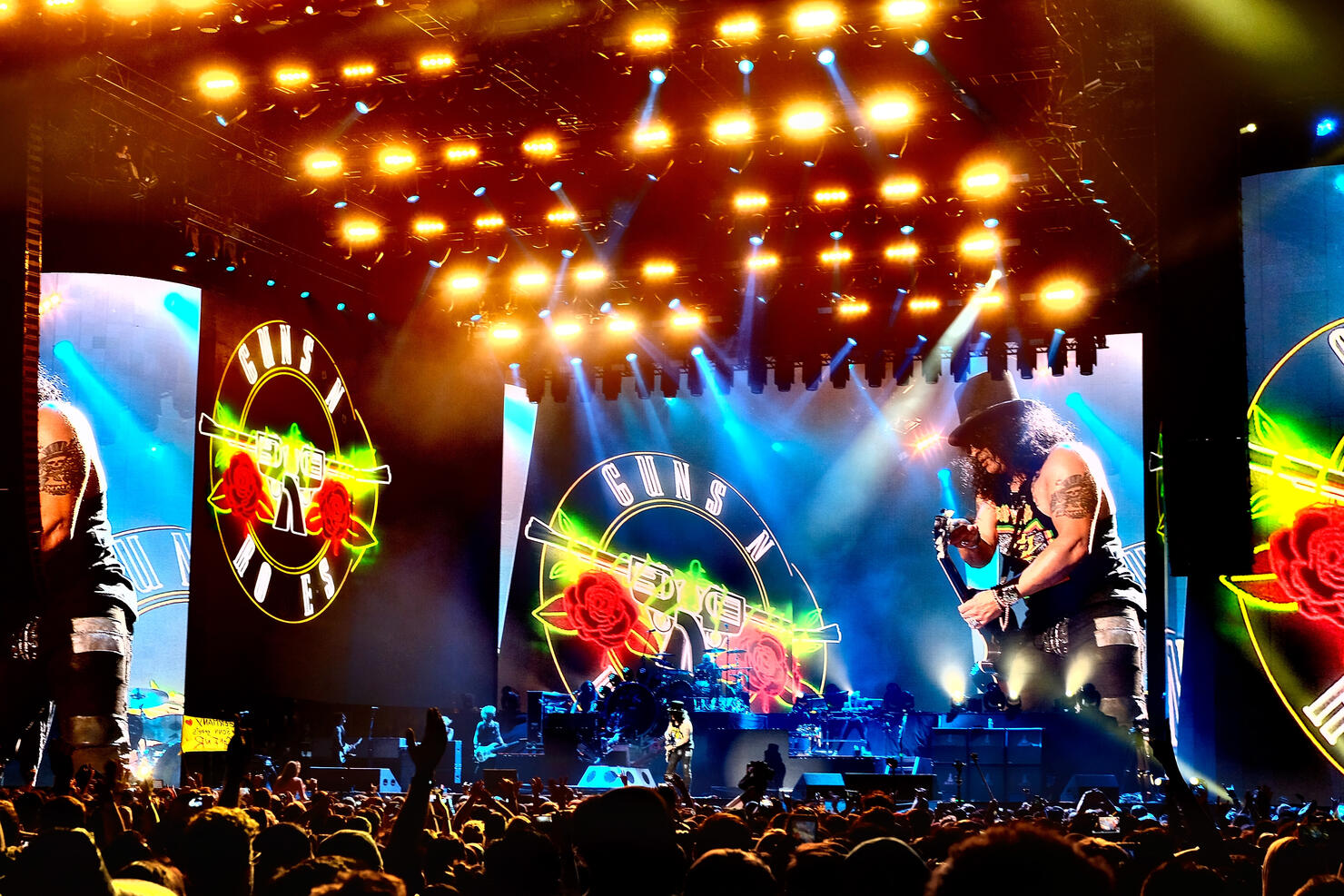 Photo: Getty Images North America
Guns N' Roses is rumored to be preparing another new song for release this year.
Like the band's latest offering, the new track, "Hard School," was originally recorded during GNR's Chinese Democracy-era but was left off the final version of the 2008 album. The revamped version of GNR with Slash and Duff McKagan has apparently redone it.
Clips of the track have been circulating for years, while a full version was leaked online in 2019.
GNR has apparently been rehearsing "Hard School" this summer during soundchecks on the band's 'We're F'N Back' tour. Axl Rose himself reportedly played the final version of the song for a fan after a recent show in Atlantic City, NJ, saying it will be released "soon."
A GNR fan account on Twitter, however, was quick to caution that Rose's "definition of 'soon' is very different from everyone else's..."
The band shocked its fanbase in August when it debuted its latest single, "Absurd," during a Boston concert. The song was released later that same week and has remained in the setlist ever since.
Guns N' Roses has been workshopping new material since shortly after Slash and McKagan rejoined the band. Slash said in late-2020 that he was hopeful the band would begin sharing its new music this summer.