LeBron James Sets The Premiere Date For His 'I Promise' Documentary
By Ryan Shepard
September 14, 2021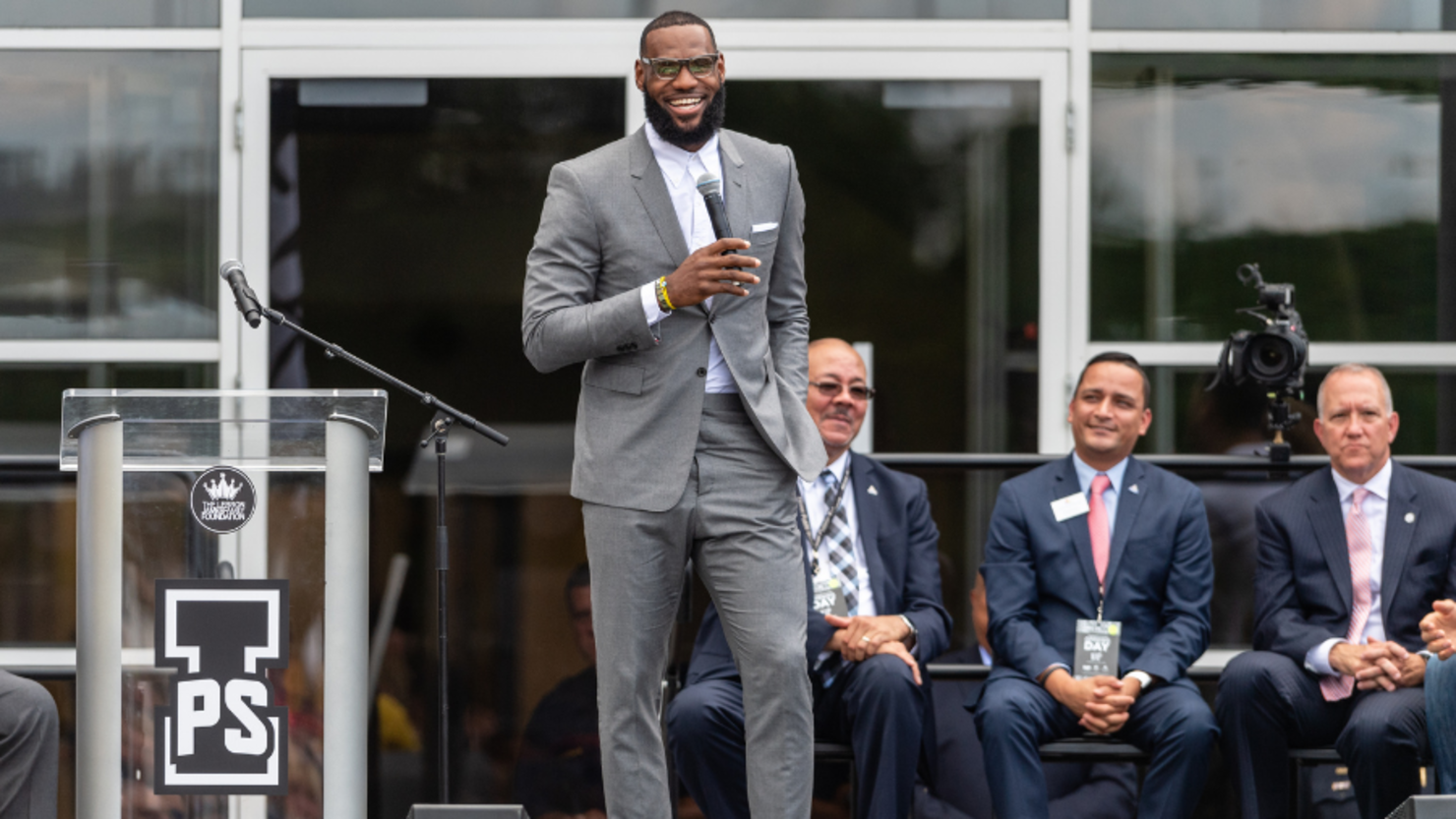 LeBron James has announced that the 102-minute documentary highlighting his I Promise School in Ohio will debut on YouTube in two weeks. Directed by Marc Levin, the film provides an in-depth look at the school that James opened in his hometown of Akron, Ohio in 2018. The family-focused school provides tuition-free education, free meals, career placement services and much more. To top it all off, all graduates are provided full scholarships to the University of Akron upon graduation from high school.
"From executive producers LeBron James and Maverick Carter comes the story of the first academic year inside the groundbreaking I Promise School. With students selected from the lower 25th percentile across the district, the film explores the day-to-day trials, tribulations and triumphs of students and families growing up in Akron, Ohio," the trailer's description reads.
"I Promise delivers a story of resilience in the face of adversity and shares a new model for urban, public education – a holistic, STEM-focused approach led by love and Social-Emotional Learning infused with the LeBron James Family Foundation's "We Are Family" philosophy. And what's at stake? Nothing short of these kids' lives."
The project is being spearheaded by James and Carter's production company, The SpringHill Co. As reported by Variety, James, Carter, Jamal Henderson, Philip Byron, Nicholas Lopez, Daniel B. Levin, Catherine Cyr and Josh Gold will serve as executive producers.
I Promise is the latest addition to YouTube's growing #YouTubeBlack Voices Fund. Thus far, the fund has produced projects like Bear Witness, Take Action 2, Resist and Barbershop Medicine.
I Promise will debut on September 28 at 12 p.m. ET on YouTube.
Get the latest news 24/7 on The Black Information Network. Listen now on the iHeartRadio app or click HERE to tune in live.