Metallica Is A Long Way From Having New Album Ready, Says Lars Ulrich
By Andrew Magnotta @AndrewMagnotta
September 14, 2021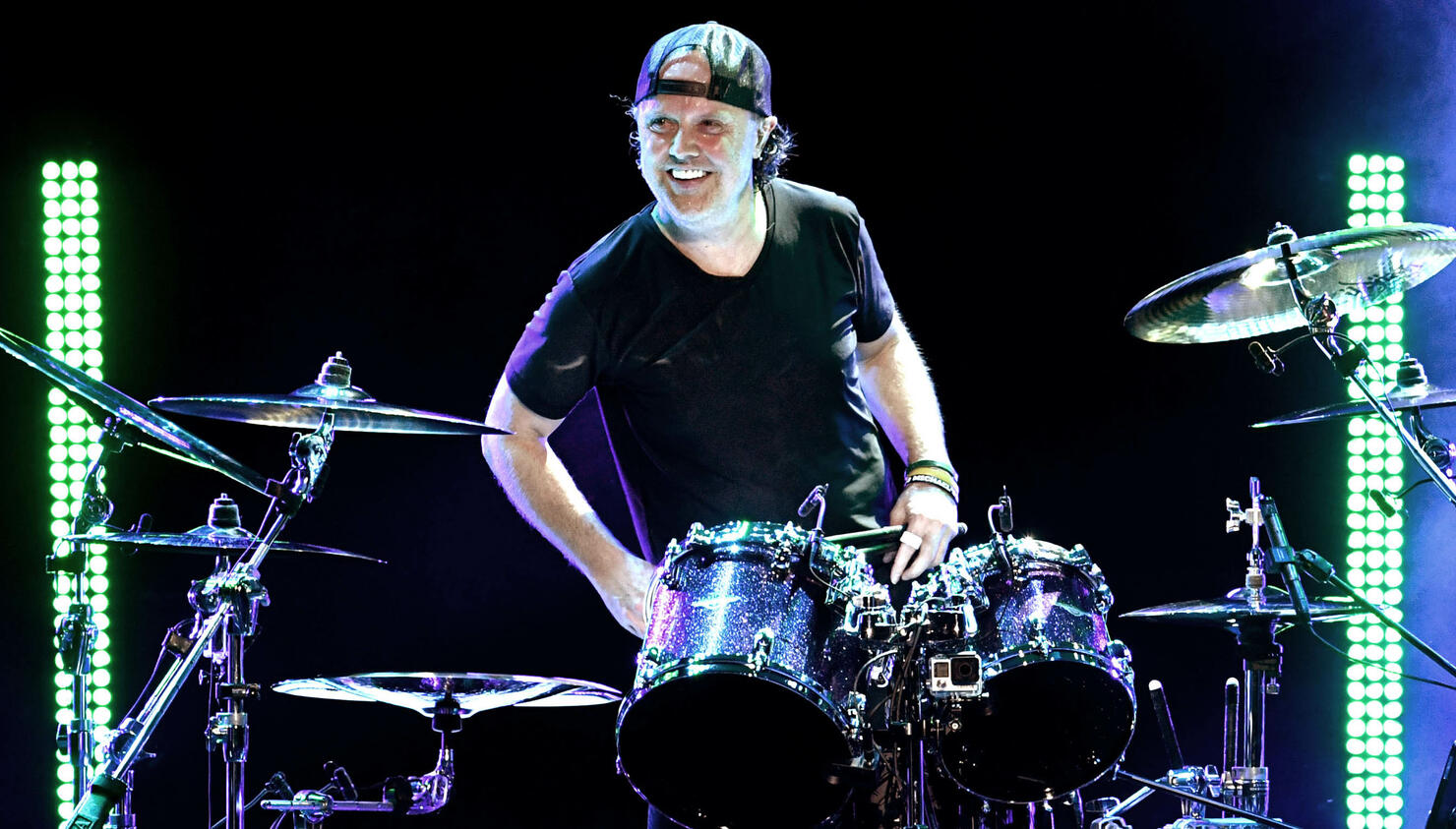 Photo: Getty Images North America
Members of Metallica have been discussing the writing process surrounding their next studio album for over a year. But now drummer Lars Ulrich says the the new LP is far from finished.
"We're on that path," Ulrich told Eddie Trunk in a recent conversation of the writing sessions. "I don't know if it's cohesive enough to call a record, but we're dipping our toes. We've been trying to stay busy. We did the drive-in thing last summer. We did an All Within My Hands event in November. We did Colbert. We're doing Kimmel tomorrow. We're engaged. And we are creating at some level. It's way too early to talk about a record or a timeline or anything. But we're staying busy. And it's exciting to just think of the possibilities. Right now we're so rejuvenated and just ready to get back in."
Ulrich spoke often during the pandemic shutdowns about how frustrating it was for the band to try and adapt its usual writing process to a virtual setting which prevented the four members from jamming together.
He once described the pace of work on new material as being "glacial."
This spring, frontman James Hetfield revealed that the band had started at least 10 songs. What he didn't clarify was how many new songs Metallica had completed or how many song the band feels like it needs to have a full album.
Metallica's last album, Hardwired...To Self-Destruct, arrived eight years after its predecessor, Death Magnetic.
The original edition of Hardwired was 12 tracks and nearly 78-minutes in running time. The deluxe edition included a third disc with 12 more tracks, including covers, live versions and one more original song.