Roddy Ricch Reveals The Name Of His Upcoming Album, Teases Wizkid Collab
By Kiyonna Anthony
September 14, 2021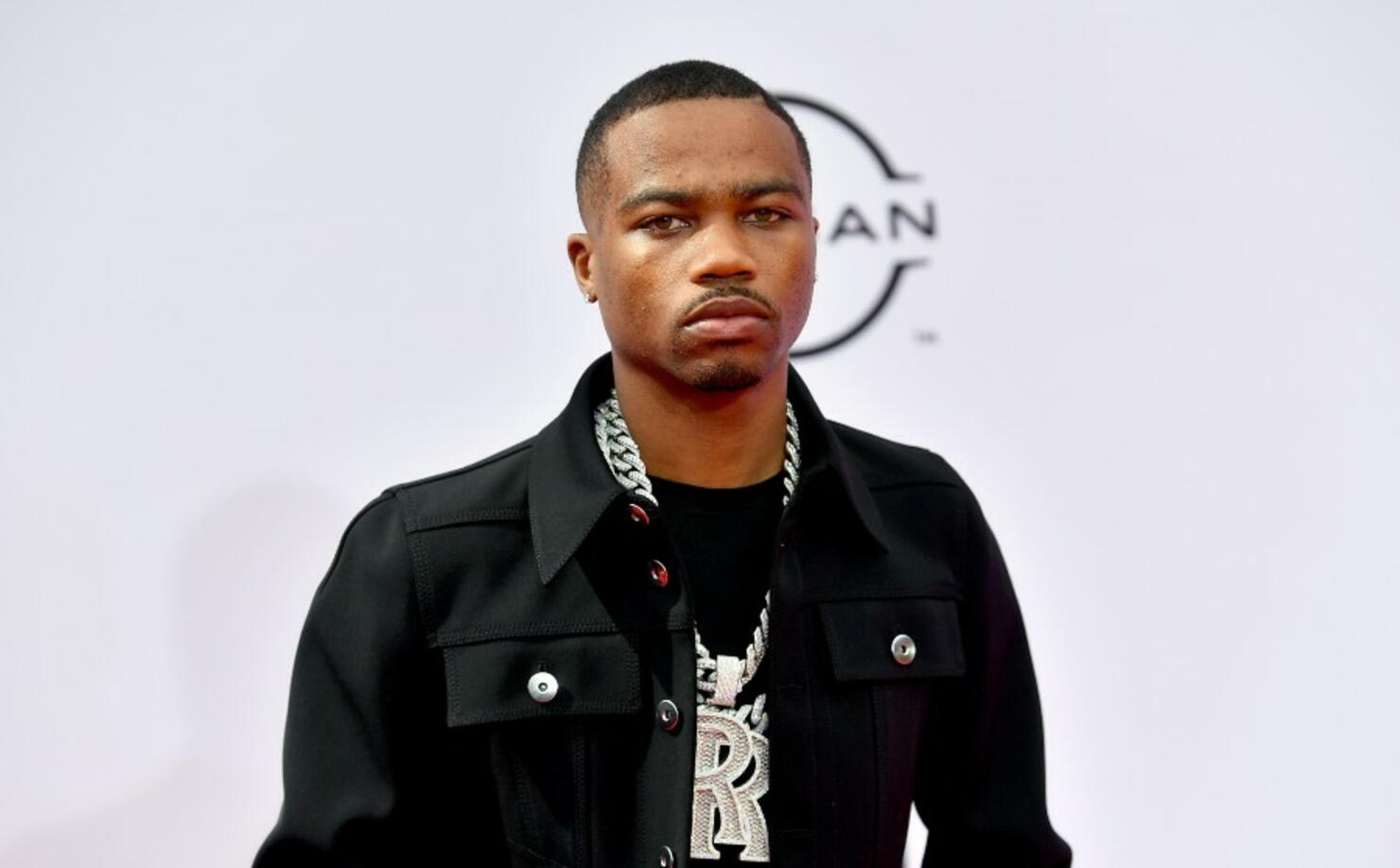 Roddy Ricch has dropped another hint regarding his sophomore project. On Monday, "The Box" rapper took to his Instagram Story to tease a clip of of his upcoming project, revealing it's title, LIVE LIFE FA$T. The photo of the Compton rapper's Apple Music Library shows that LLF is currently an 18-track project with a 51-minute running time. The pic also reveals the first song on the album is called "Live Fast Intro."
In a follow-up post to the title reveal, Ricch shared an inspirational message about his state of mind while making the album. He wrote,
"I'm livin n the studio. Doing this *** for all the mf who love the music. Doing this for all the mf who hate us too. I got my flame bac."
Roddy has yet to confirm any features for LLF, but fans have been speculating that the rapper's sophomore effort will feature Afro Beats star WizKid, after photos of the stars working together in the studio made it's rounds on social media.
One fan wrote, Don't forget, Trap Wizkid is another level of fire. Excited about the video of Wizkid and Roddy Ricch hitting the studio. Besides blessing his followers with chart topping features over the last year, Rich hasn't released a body of work since his debut album Please Excuse Me For Being Antisocial dropped back in 2019 -- which peaked at number one on the Billboard 200 Chart.
When asked about his second album back in August 2020, iHeartRadio Music Award winner proclaimed that it would indeed be a masterpiece. He told Complex,
"It's really not about it being ready or not ready. It's more about the timing. I really just drop when I feel like it. The next album is going to be a full blown masterpiece. A real idea. A real body of work."
No release date for LLF has been announced. In the meantime, check out Roddy Ricch's latest collab with Kanye West on DONDA entitled "Pure Souls".