WATCH: Carolina Panthers Debut Massive Mixed-Reality Panther
By Sarah Tate
September 14, 2021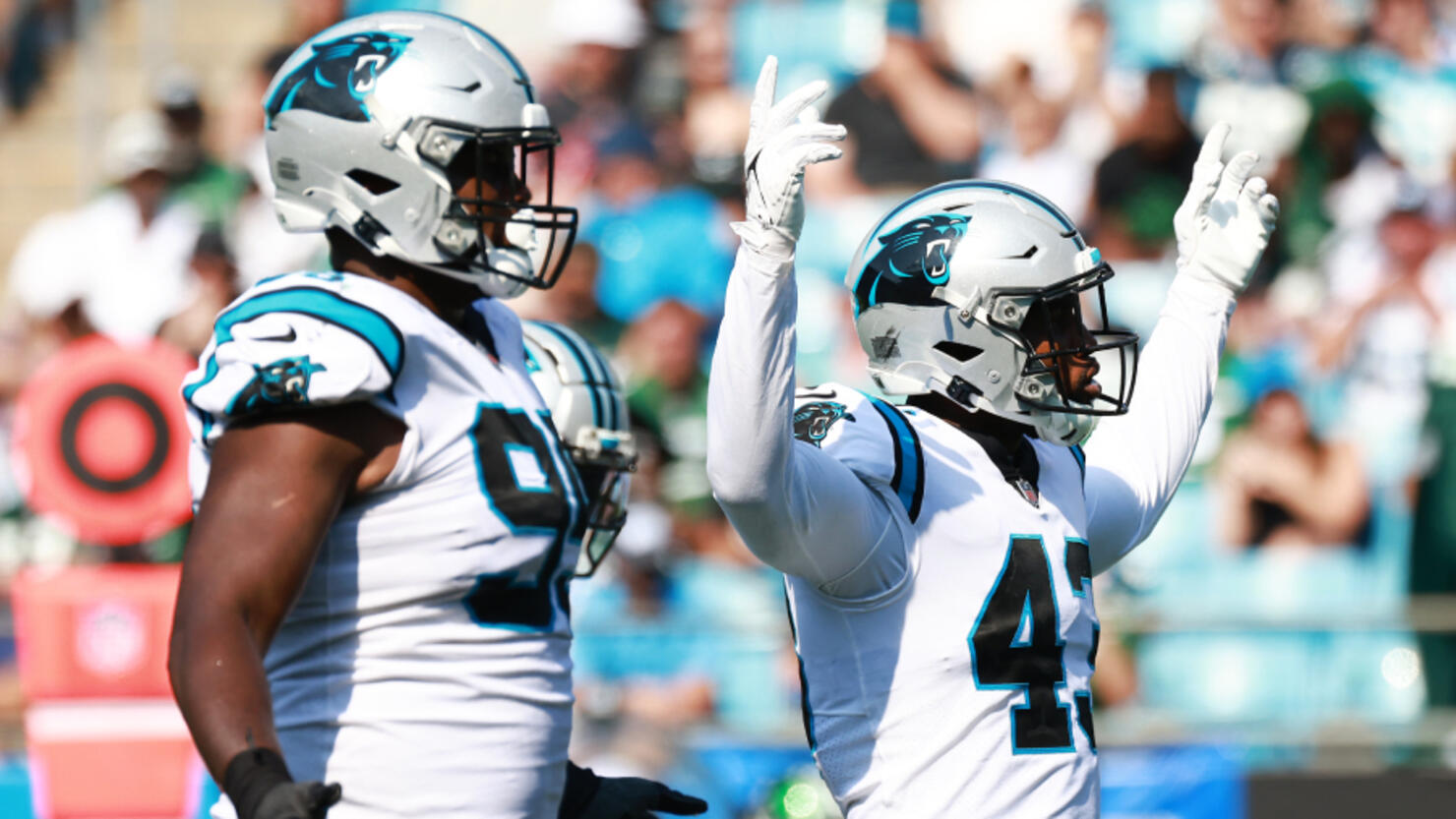 It's not every day you see a giant panther in the middle of a city, but spectators at the Carolina Panthers season opener against the New York Jets were treated to just that when a massive black cat jumped around Bank of America Stadium in Charlotte on Sunday (September 12).
The Carolina Panthers debuted their newest addition to the team at the home opener against the Jets. The large panther was created using mixed-reality technology that allows the animated feline to interact with the stadium in real time, according to Total Pro Sports.
The giant panther made its debut prior to kickoff on Sunday, giving fans a chance to see the "first of its kind" technology as it pounced around the stadium. Making its rounds, it landed on the field before leaping up the scoreboard to snatch the Jets pennant hanging down and tearing it to shreds. The animated cat eventually left the field after leaping through the goalposts.
The new panther seems to have been a good luck charm for the team as they went on to defeat the Jets 19-14 to tally their first season opening win since 2018. Now all he needs is a name.
Check out the newest addition to the team below.