Stephen A. Smith Is 'Shocked' That Deshaun Watson Is Still In The NFL
By Ryan Shepard
September 15, 2021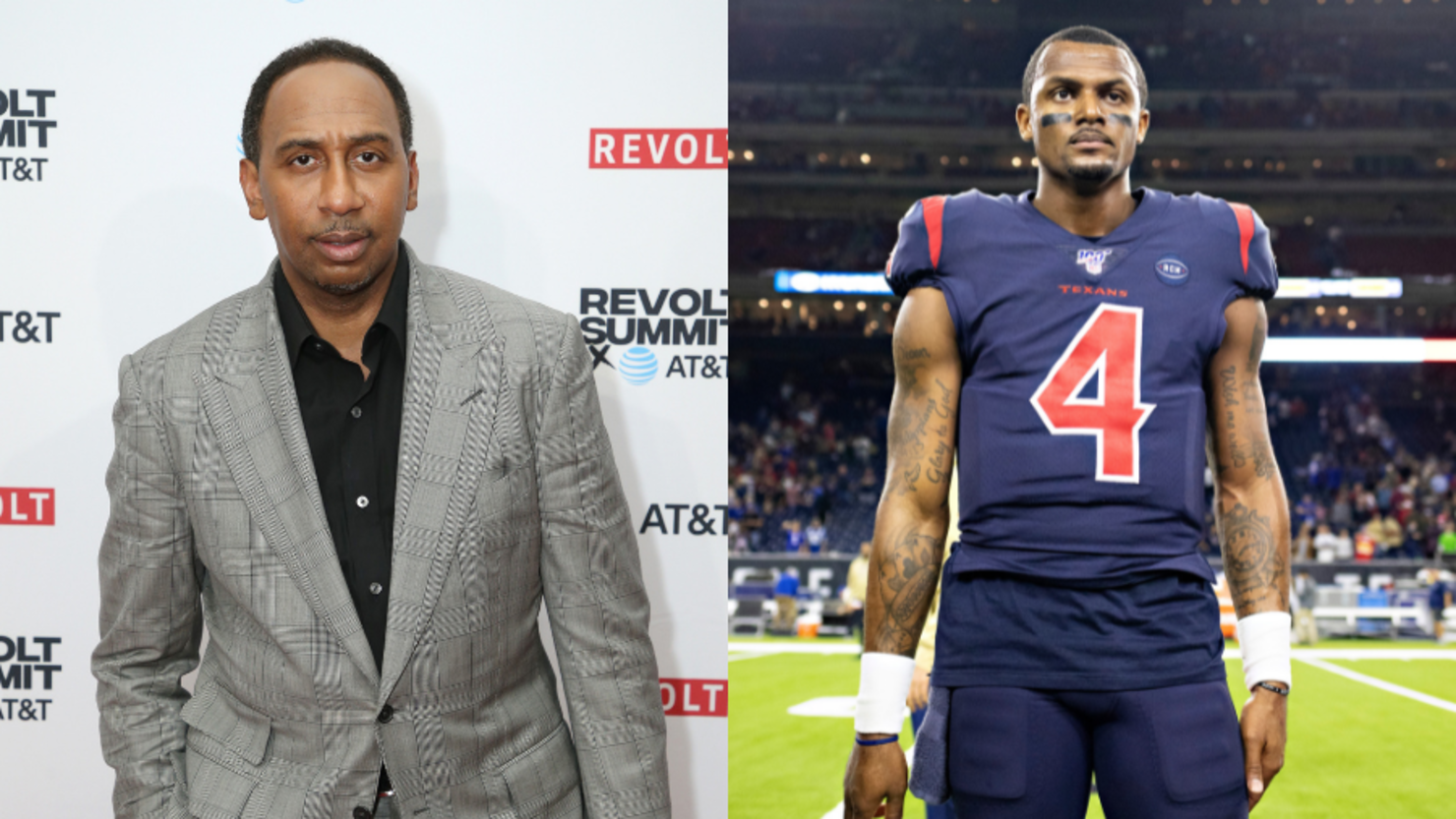 During a recent interview with The Breakfast Club, First Take host Stephen A. Smith had no issue sharing his thoughts about Houston Texans quarterback Deshaun Watson. When asked Watson's future, Smith said that he was "shocked" that he was still in the NFL.
"I'm not going to lie to you. I'm shocked that he's still in the league," Smith told Angela Yee.
"He's got 22 cases. Listen, I wish the brother nothing but the best. I don't know what happened. None of us know what happened. But he's got 22 cases [filed] against him. There have been people put on the commissioner's exempt list for less. Now, [you must] understand what the commissioner's exempt list is. If you get on that list, that means you're not allowed to play or practice with the team, but they still pay you. You're just not allowed to play. I don't believe he should lose his money based [on] allegations, but what I do believe is that there are people who have been pulled for playing for less."
Watson is a star quarterback who rose to fame at Clemson University, leading the school to its first national championship in more than 20 years. After arriving in the NFL, he quickly made a name for himself with the Houston Texans as their starting quarterback. Throwing for nearly 15,000 yards and 104 touchdowns during his first four seasons, the Georgia native cemented himself as a perennial Pro Bowl passer. However, his relationship with the Texans soured after the franchise traded his leading receiver, DeAndre Hopkins, to the Cardinals in 2020. Things only became worse after the 2020-2021 season.
In March, attorney Tony Buzbee announced that a client of his had accused Watson of sexual harassment. Within a matter of weeks, nearly two dozen women stepped forward to accuse Watson of engaging in sexual harassment and sexual assault. Massage therapist Nia Lewis appeared on an episode of Unwine With Tasha K to discuss her encounters with the NFL star in detail. She alleges that Watson would make appointments with her and ask her to perform various sexual acts that she felt pressured into.
"There came a time in the massage where he would be erect the entire time and he had pre--- coming out of his p---- and it was all over his stomach, and he kept telling me to rub in that area or try to make me touch it," she said.
"The third session he blatantly asked me to have sex with him. He told me that he had a condom in his bag. He kept requesting sex from me, and trying to touch me. Well, he did touch me in between my legs."
As the number of accusers grew, the Houston Police Department, FBI and NFL began to investigate the matter further. Despite the heinous crimes that Watson has been accused of, all investigations remain ongoing and he has not been criminally charged. As a result, he is still eligible to play in the NFL. With that said, NFL Commissioner Roger Goodell can step in and suspend Watson even if he's not found guilty. As Stephen A. Smith explains, any player who is accused of damaging the integrity of the NFL can be suspended.
"You've got to remember. Every single case can be dropped. Every one of them. All 22 [cases could be dropped] and the commissioner still has the authority to step in and say, 'Your situation impugned the integrity of the league. You are suspended for eight games.'"
At this time, Watson remains with the Houston Texans, but there are no plans for him to play with the team this season. It appears that if Watson does step on the field this season, it would be after he is traded to a different franchise.
Get the latest news 24/7 on The Black Information Network. Listen now on the iHeartRadio app or click HERE to tune in live.