Stephen A. Smith Reveals What 'First Take' Will Look Like Moving Forward
By Ryan Shepard
September 15, 2021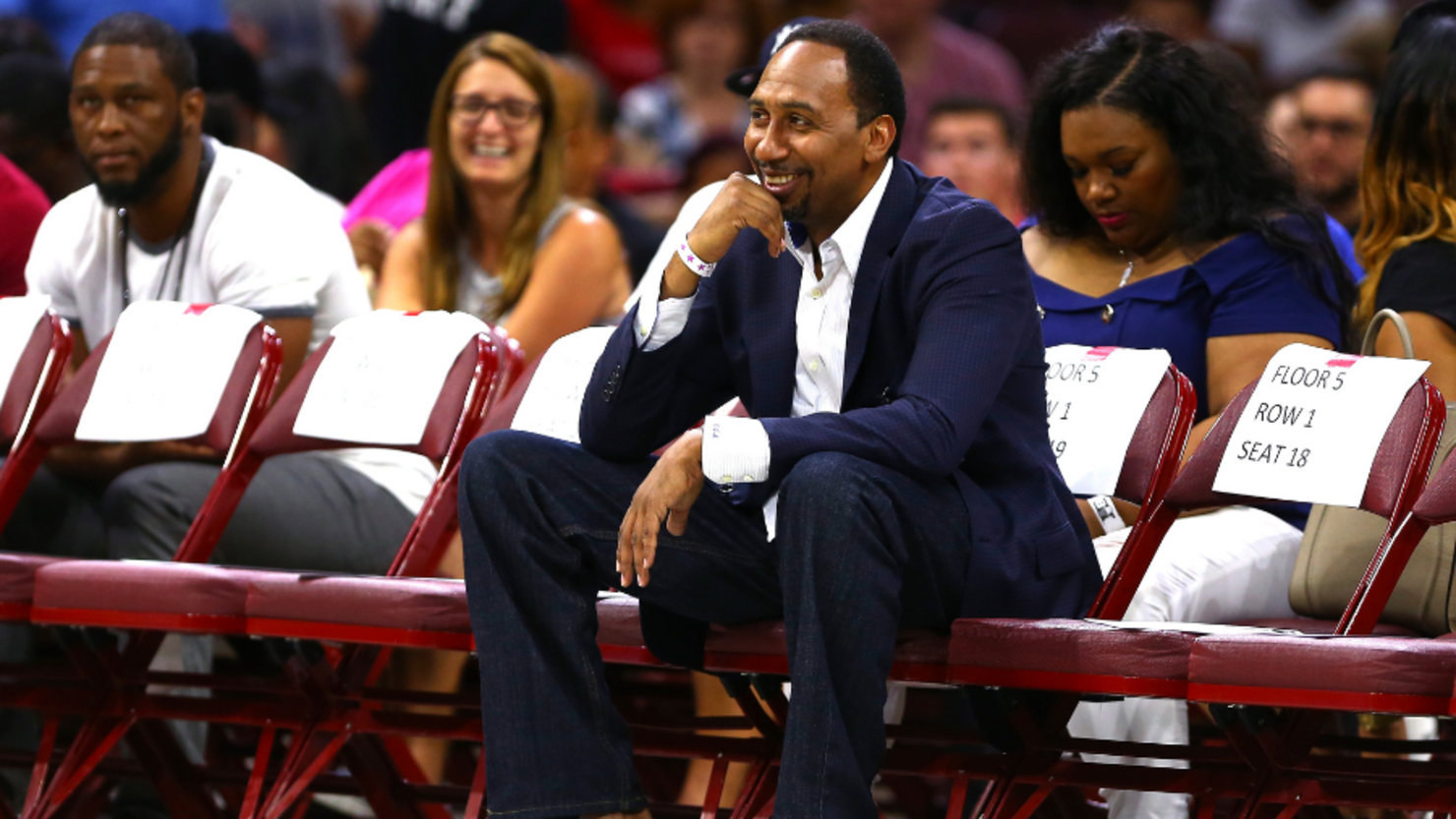 ESPN has experienced a number of broadcasting changes in recent weeks. Shows like Highly Questionable and The Jump have been given end dates while on-air talent like Maria Taylor has left the network. Not to mention, Peyton Manning and Eli Manning have started their run on Monday Night Football while premier basketball reporter Rachel Nichols has been shifted to other duties at the worldwide leader in sports. While all of those changes have dominated headlines, no recent change at ESPN has stirred the pot quite like Max Kellerman's departure from First Take.
After dominating the airwaves for five years as a member of the First Take team, Kellerman has expanded his role on ESPN Radio while also preparing to launch a new show. In the wake of his departure, many viewers have speculated that his former cohost Stephen A. Smith had a hand in his departure. During his eventful interview with The Breakfast Club, Smith explained what went into that decision.
"I'm so tired of talking about this because people have switched and acted like there was something there. [Max is a] nice dude, man. He's loved within the walls of ESPN. Max Kellerman is one of the best dudes you'll ever meet and we know what he brings to the table [with his knowledge] of boxing, UFC and all of that other stuff. I was just saying to him and I said it to him on numerous occasions. We as partners, to me....there's a limit. There's a ceiling there and I wanted him to know, straight up. That's how I feel. I said that to him years ago," Smith told DJ Envy.
"So, when people started talking about ESPN, they said, 'Well you know Stephen A., you did this.' No, ESPN is this boss. You know what I'm saying? They're my boss. Trust you me, if I was the boss, there's a whole bunch of things that have nothing to do with First Take and have nothing to do with Max Kellerman [that I would change]. There's a whole bunch of different decisions that I would make from time to time because as an employee, you always see that. In the end, you're an employee and you answer to them. They didn't feel that a change was needed in the past, but this time around they felt [a change was needed]. I'm cool with that. He's cool with that and I support him. When his show debuts and he needs anything from me, I'm going to be there for him."
With Max Kellerman moving on to different projects at ESPN, First Take has introduced a string of recurring guests to debate Smith. Later on, the First Take host revealed what the show may look like in the future.
"Is the intention to find a new cohost or continue on with rotating [guests]?" Angela Yee asked.
"My mentality is that whatever the audience wants. They'll tell us. What people don't realize about television is that we get ratings for every segment. The next day, we get our ratings. It doesn't say, 'For the two hours, you did this.' It says, 'You did this from 10 to 10:15, from 10:15 to 10:30, from 10:30 to 10:45' Right? That's what it does in television. So, you have to pay attention because that tells you what subject matter is percolating and what didn't," Smith answered.
"They tell us how they feel every single day. And so what you do is that you pay attention to that and you recognize what the patterns are. That's how you go about doing the business of doing what I do."
Get the latest news 24/7 on The Black Information Network. Listen now on the iHeartRadio app or click HERE to tune in live.